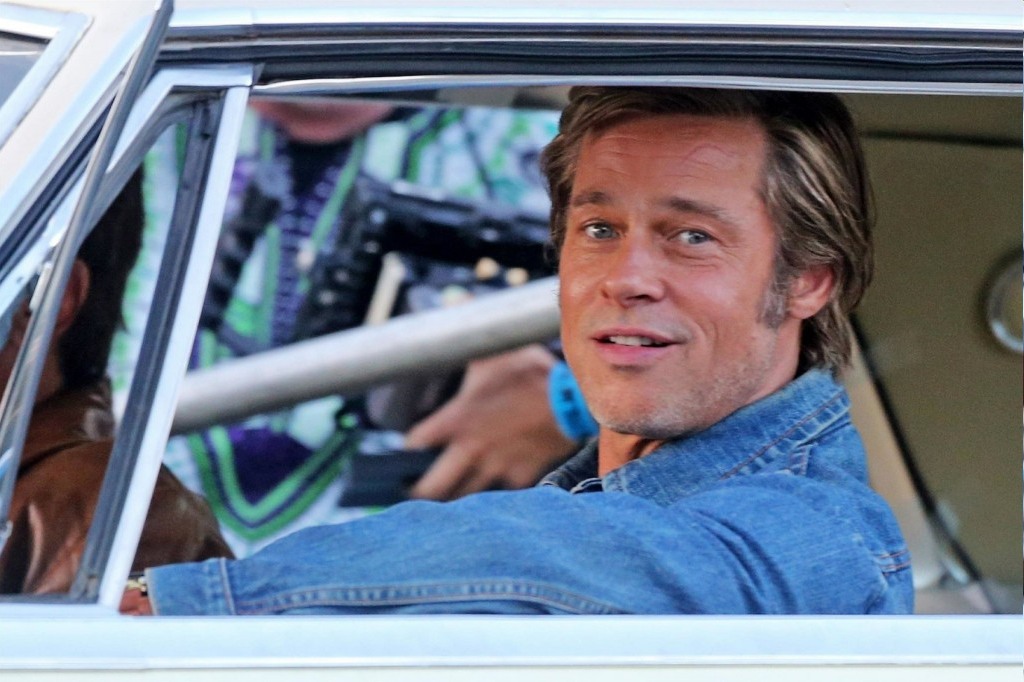 Us Weekly apparently has a lengthy story about Brad Pitt and Angelina Jolie's custody arrangement. A few weeks ago, Brad and Angelina allegedly signed a permanent custody agreement which would give them joint custody – Team Brad claimed that he "got what he wanted," but The Blast noted that Brad apparently gets less than 50% custody. We also know that Maddox isn't included in the custody arrangement, because A) he's old enough to make his own decisions and B) he had no interest in seeing Brad and no one was going to force it. I've been assuming that Pax is in a similar situation – Pax is 15 years old, and he follows Maddox's lead on a lot of things, and reportedly Pax isn't super-interested in spending time with Brad either. So, about this Us Weekly story… both Brad and Angelina look bad here.
Brad Pitt and Angelina Jolie's tumultuous custody battle has caused problems with their children. Pitt, 54, is not on good terms with sons Maddox, 17, and Pax, 15, but "has accepted that he'll likely never be able to repair their relationship," a source reveals in the new issue of Us Weekly. The actress is alleged to have told their 15-year-old son Pax that his father 'never wanted to adopt him,' according to an Us Weekly source. The 43-year-old also allegedly told the boy during the fallout that Brad 'was angry' she had proceeded with the adoption.

'It's harmed his and Brad's relationship, though Brad denied having said that specifically,' the insider claimed. The source claimed that Brad was instead concerned about adopting a three-year-old who didn't speak English less than a year after they welcomed Shiloh, in what was a 'very difficult time for the couple'. Angelina allegedly told him at the time: 'Pax needs me more than Shiloh.'

'They almost ended the relationship, but Brad stayed,' the source added.

Brad's relationship with eldest Maddox was already strained, but now the actor 'has accepted that he'll likely never be able to repair their relationship. He's always been headstrong and protective of his mother,' the source said, adding Maddox was his mom's 'closest confidant' during the fallout. Shiloh has 'seemed the most eager and willing [of the four eldest] to work on things with Brad,' the insider claimed. Zahara now has an 'improved' relationship with her dad, they added. Twins Knox and Vivienne meanwhile 'have been sheltered from a lot of the issues', the source said.

The source said that while Brad made huge strides 'addressing his anger and psychological issues', one social worker 'felt he had trouble accepting personal responsibility and often blames others for his actions.'

Angelina meanwhile was allegedly chastised 'for indulging the kids all the time and creating an unstable living environment.' One case worker reportedly believed she was was currying favor with kids, and that it hurt Brad's relationship with his kids; 'but the worker didn't think Angie was trying to actively sabotage the relationship.'

The insider also claimed that Brad and Angelina will never see eye to eye. It's also unlikely that the Inglorious Bastards star will have a positive relationship with Jolie, 43, in the near future, but by her own choice.

"Angelina hasn't offered any concessions about her actions that have contributed to the situation," the insider adds. 'Angelina has a lot of emotional baggage from her own unstable childhood,' the source concluded, describing her as 'extremely complex.'
[From The Daily Mail & Us Weekly]
I can see how the criticism of Angelina is probably true – she has a lot of baggage, she leans on her kids for support too much, she's not making any concessions about her sh-t. But… that doesn't change the fact that Angelina only left Brad when he physically abused Maddox, for the love of God. This isn't "both sides are to blame." It's about Brad not owning his sh-t and smearing his estranged wife so he can stay the "Golden Boy" of Hollywood. As for Angelina telling Pax that Brad didn't want to adopt him… I remember that period of time in the Jolie-Pitt relationship, and I thought – back then – that they were struggling. I think Angelina wanted to adopt Pax and Brad wasn't into it, especially with Shiloh so young. That was also around the time when Angelina's mother passed. It was just a really rough time for them. Angelina shouldn't have told Pax about all of Brad's sh-t, because that's too much to dump on a teenage kid.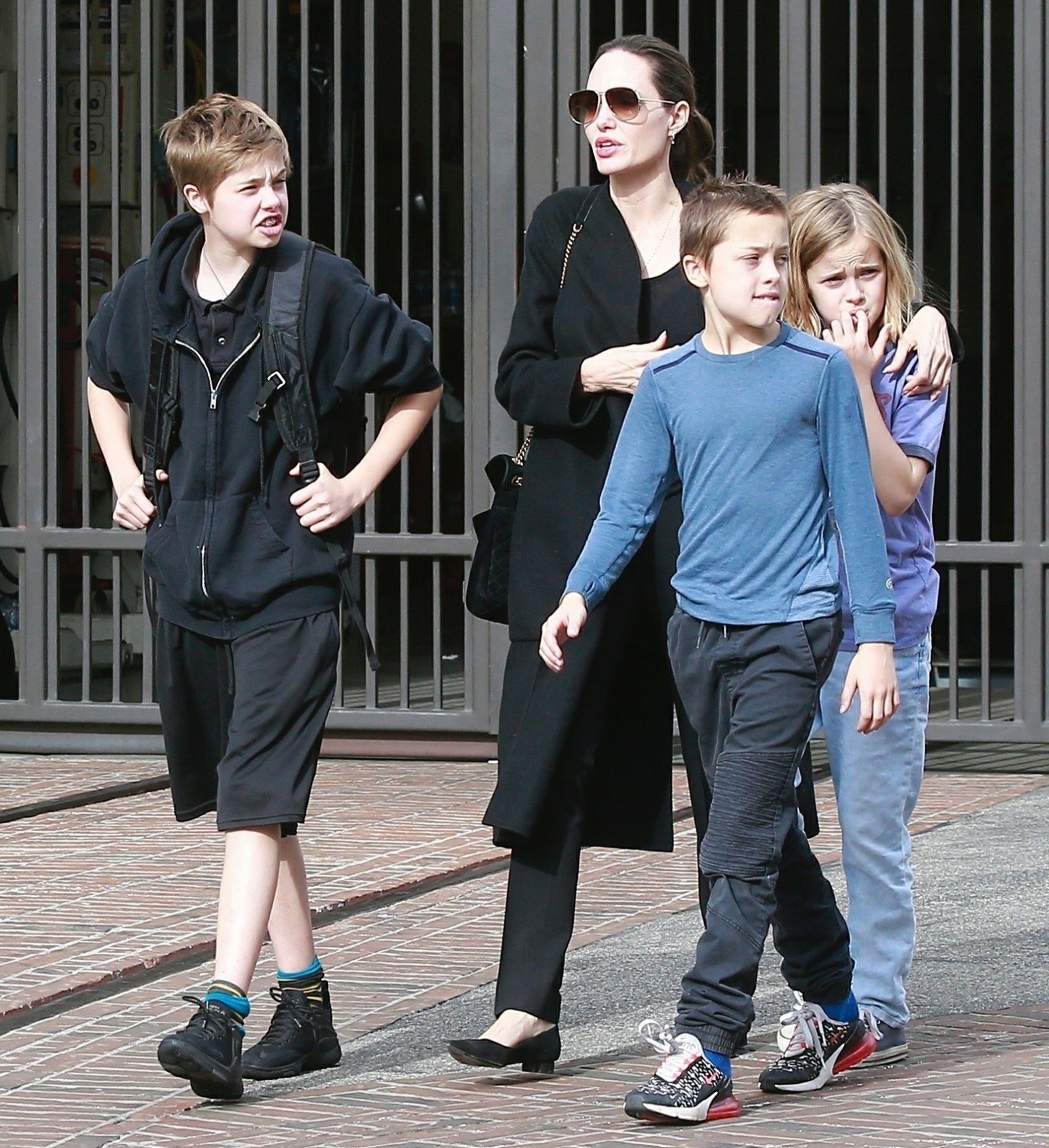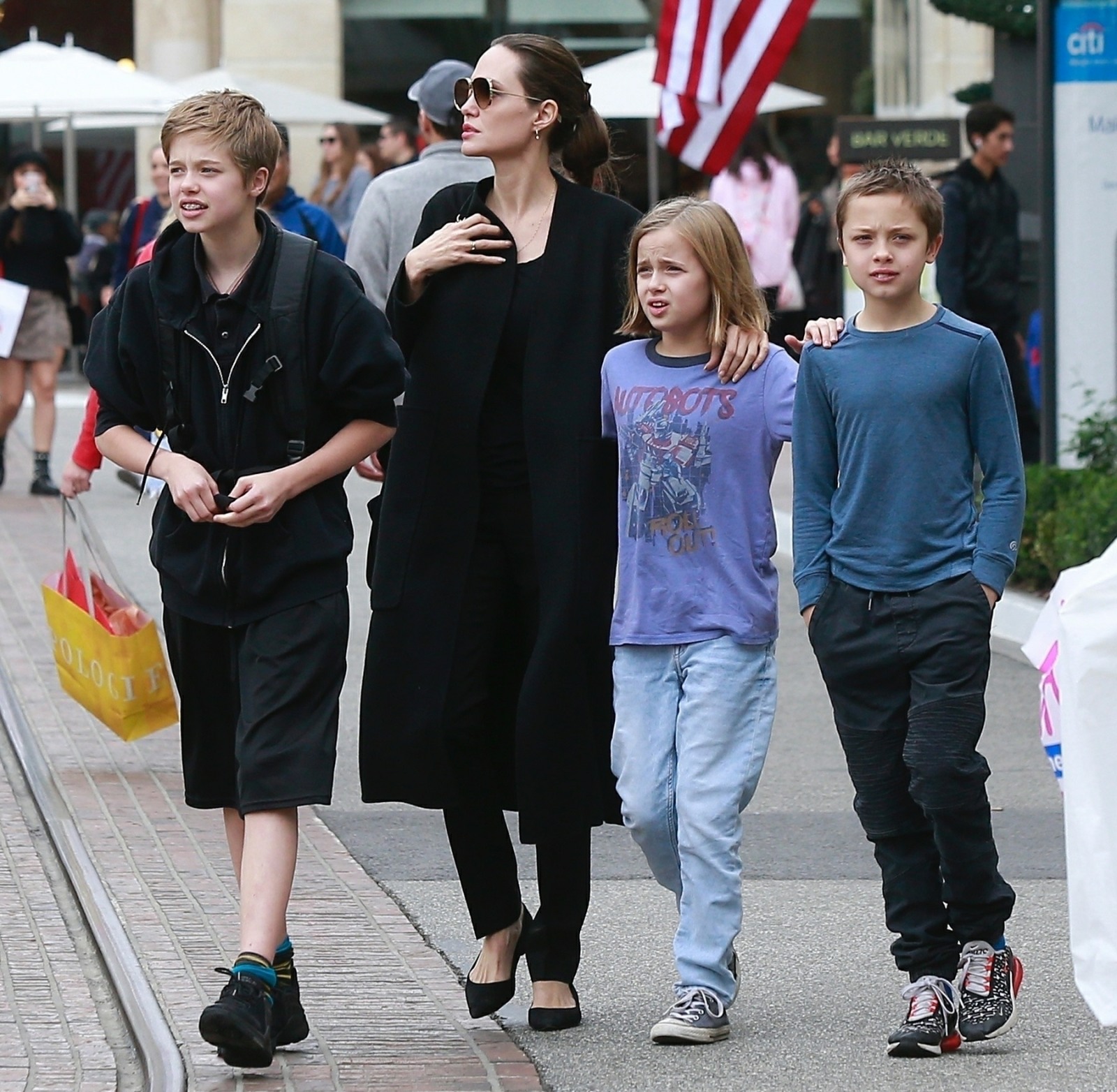 Photos courtesy of Backgrid.