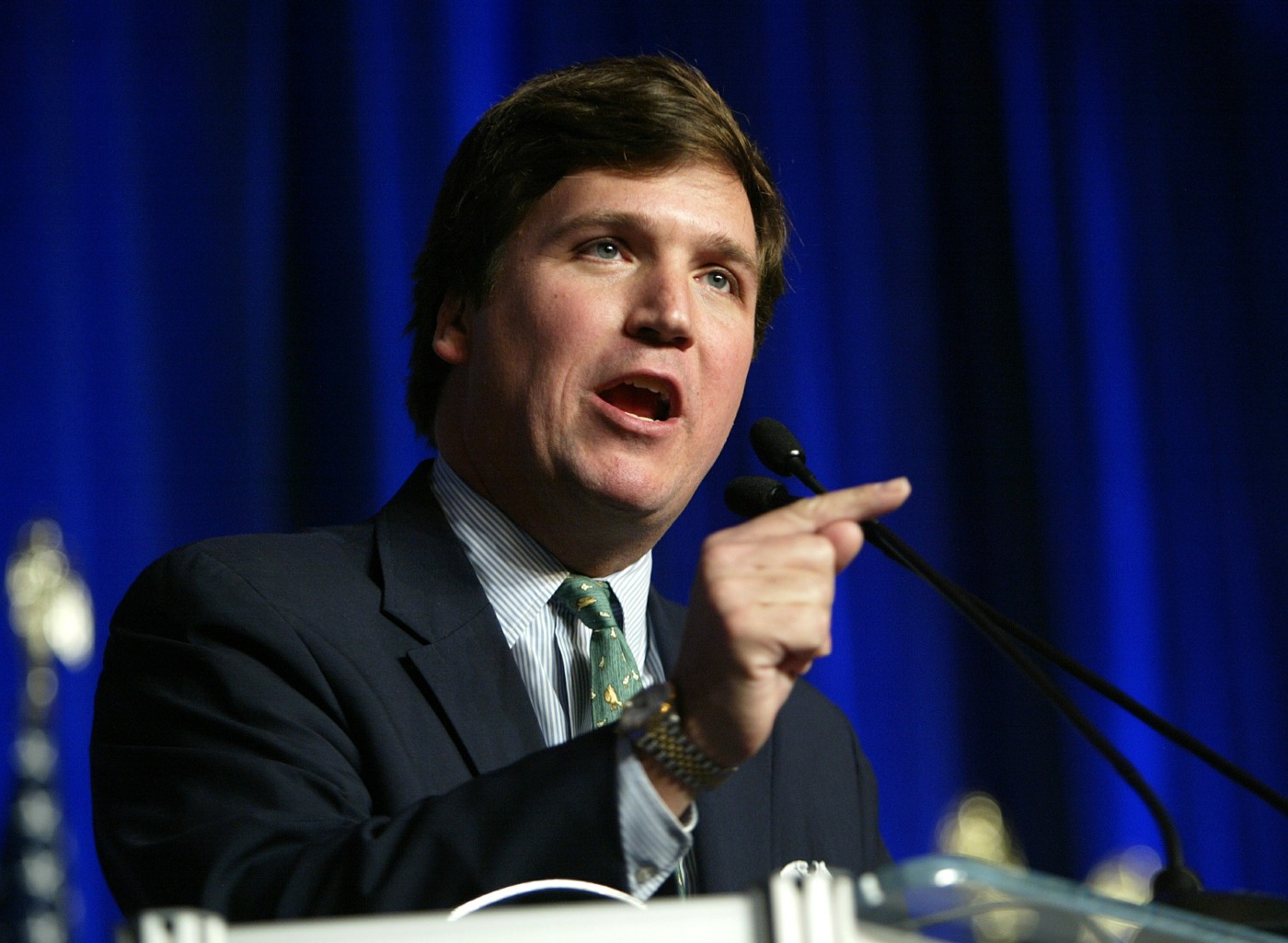 I'm a big fan of those memes about "2018 was fifty years long" and "can you even remember what happened in March of this year?" Like, do you even remember that we had a Winter Olympics this year?? Do you even remember what won the Best Picture Oscar this year, without looking it up? Something else that happened this year: Laura Ingraham mocked a Parkland survivor over his college admissions. She cyberbullied a kid who survived a mass school shooting. Advertisers pulled out of Ingraham's Fox News show in a steady stream, which was a reminder that many corporations do worry about aligning themselves with the nastier elements of the Trump era, especially when people notice that they're doing it.
I have no idea what happened with Laura Ingraham's show, long term, but I do know that Fox News continues to employ the worst of the worst, and then these terrible people say awful things every single day, on the public airwaves. So it with Tucker Carlson, a douchenozzle of the highest order. Carlson has a primetime show on Fox News, and he used it to bash ALL immigrants. Now advertisers are pulling out:
Tucker Carlson's anti-immigrant rhetoric has compelled four companies to pull advertisements from airing during his prime-time Fox News show. The backlash came in response to Thursday evening's monologue, when the host suggested immigrants make the United States "poorer and dirtier."

"Our leaders demand that you shut up and accept this," he said, while name-checking Reps. Nancy Pelosi (D-Calif.) and Paul D. Ryan (R-Wis.). "We have a moral obligation to admit the world's poor, they tell us, even if it makes our own country poorer and dirtier and more divided. Immigration is a form of atonement."

Few advocates, if any, argue the economic merit of immigration, Carlson said in his opening. The nation needs skilled workers, but that is not who arrive here, he said. The segment ended with an advertisement for insurance company Pacific Life. The Fortune 500 company said in a statement Friday that it "strongly" disagreed with Carlson's immigration comments. Several other companies have since followed suit. NerdWallet, a personal finance company, pulled its advertising and said that it will be reevaluating future airtime during "Tucker Carlson Tonight." SmileDirectClub and Nautilus, the parent company of fitness training equipment brand Bowflex, also confirmed asking Fox News to refrain from running their commercials during Carlson's show, according to the Hollywood Reporter. Employment search engine Indeed.com requested the same from the network more than a month ago, too.

A few companies have stood behind their ad placement, including Bayer, producer of Alka-Seltzer Plus, and Mitsubishi. Farmers Insurance also said it will keep advertising during the time slot, adding that "decisions made by Farmers should not be construed to be an endorsement of any kind as to a show's content or the individuals appearing on the show," according to the Hollywood Reporter.
I'm not going to pretend that what Tucker Carlson said is shocking – I assume he's said stuff like that every night he's on the air. So why now? Why these particular comments? I usually believe that "liberal activists" aren't super-organized, but I think there's a campaign against Tucker, and I'm happy about it. He's been one of the worst trolls in the Fox News troll farm for years. Why did he even have those big advertisers in the first place?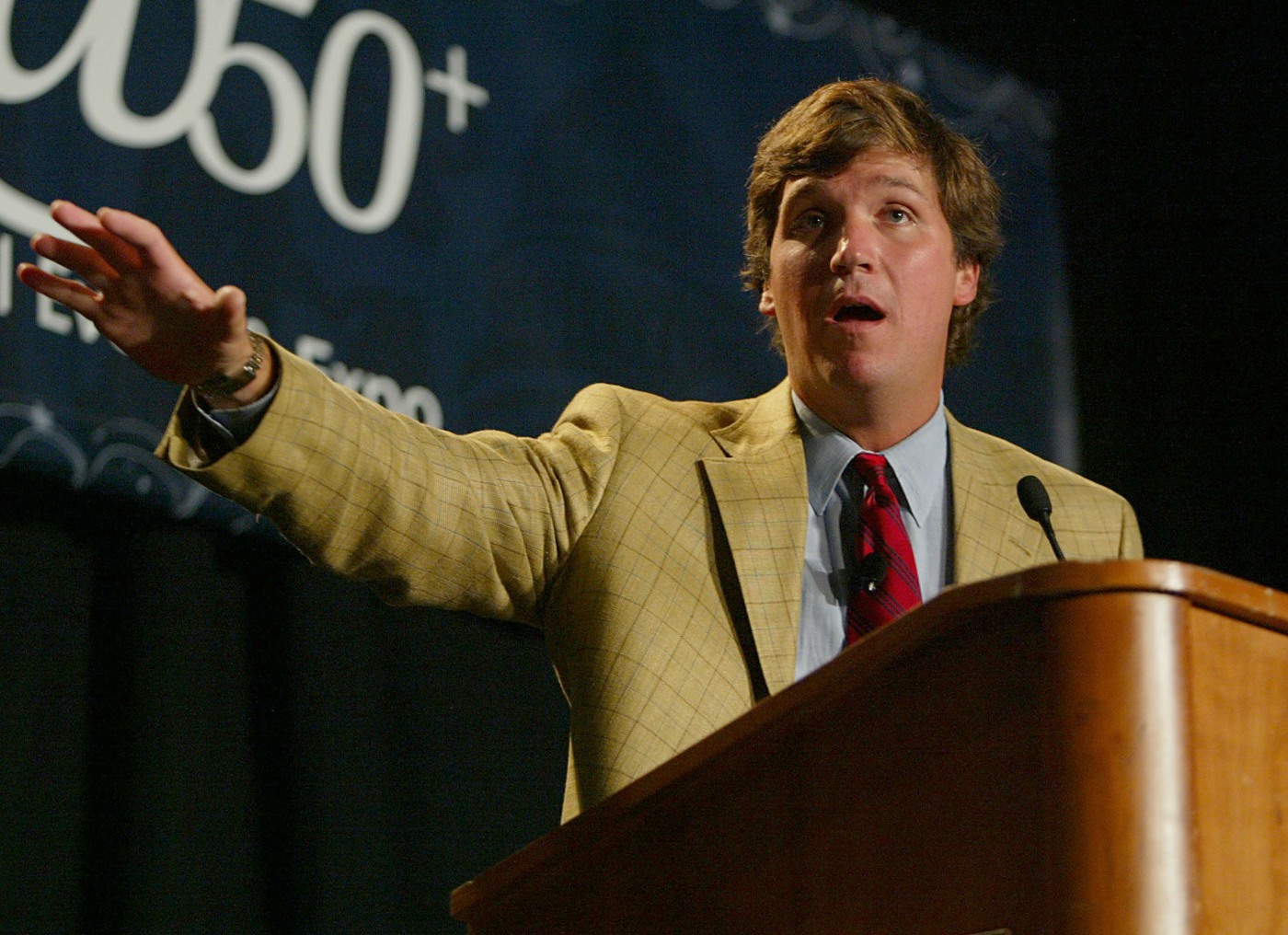 Photos courtesy of WENN.