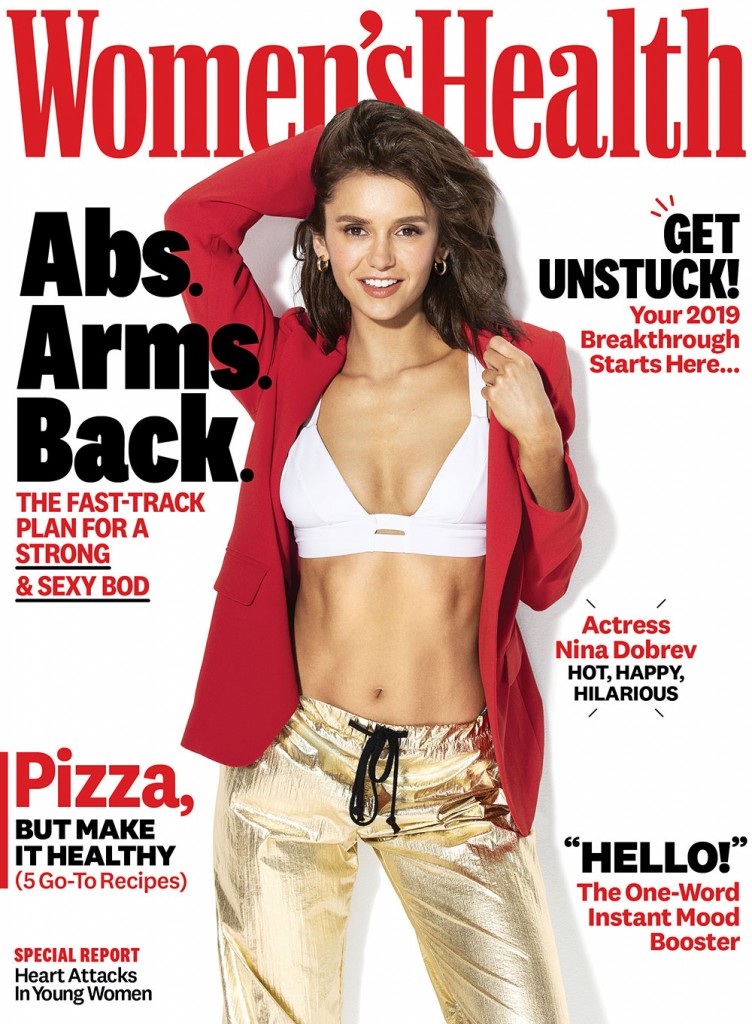 I know Nina Dobrev was never going to set the world on fire with her acting, but I was hoping we'd see more of her after Vampire Diaries. The only movies she had out in 2017 were that terrible Flatliners and a film I've never heard of called Crash Pad. This year she did a film called Dog Days, which looks really cute actually it's about people meeting each other through their dogs, and Then Came You, which is out early next year and looks like The Fault in Our Stars with a twist. She's also on a new sitcom! It's called Fam, it's filmed in front of a live studio audience, and it's out January 10th on CBS. So she's coming back to TV, which is cool I'll watch that and see if it's funny. Nina is on the cover of Women's Health's January/February issue. Like her bestie Julianne Hough, she's known for being very fit. She of course talks about her routine and how she eats.
She does yoga, running, weight training, boxing, and group classes
"I'm getting older and more conscious of what I eat and how I eat it and what I do. Doing something different [when working out each day] has been the most fun, and I've seen the most benefit because you shock your system."

She wakes up early to work out
"I need to sweat every single day somehow, even if it's just in the steam room. Some days are better than others, I'll be honest with you. Some days, Maverick (Nina's dog) gets a shorter walk than she probably deserves, if I'm running late or don't have it together or press the snooze button 18 times too many."

She eats every two hours
"I feel healthier. You're happier when your body is full, your brain functions better, and you're a nicer person. I would get hangry, I think, because I was so busy running around that I wasn't the best version of myself."

On the pressure to start a family
"I can and will definitely have both [career and family]. I'm still working on me. When I do have a family, I can focus my full energy on that, but I'm not ready for it yet. In 10 years, hopefully, I will be – for my mom's sake. My mom wanted me to have a baby 10 years ago. She gets me baby clothes for Christmas every year. She's like "'Hint, hint, nudge, nudge!'"
Nina has a partnership with Les Mills, which does group classes (I've done their RPM and Body Combat classes for years and I used to subscribe to their online classes, which I recommend) and Reebok. I originally wanted to make the title of this post about how she eats every two hours. I could get on board with that, and I've heard that it's good for stabilizing your blood sugar. Then I read that her mom buys her BABY CLOTHES for Christmas every year! That's so obnoxious. She's not engaged or married, not that it would matter because that would still be a cheap move by a parent, and the last we heard she was dating hottie Glen Powell. However they broke up about a year ago, so sadly she's no longer with the guy from Set it Up. (Watch that on Netflix if you haven't already, it's so much fun.) So Nina is 29, kicking butt as a working actress, and her mom is letting it be known in a very passive aggressive way that she's not meeting expectations because she hasn't given her any grandchildren yet. I'm mad on her behalf. I've never heard of a parent gifting baby clothes as a hint like that. I hope Nina is either donating the clothes or giving them to friends or coworkers. She shouldn't give her mom the satisfaction of keeping them for "some day."
Nina's dog has her own Instagram!! She had to wear a cone of shame, just like Hecate's dog.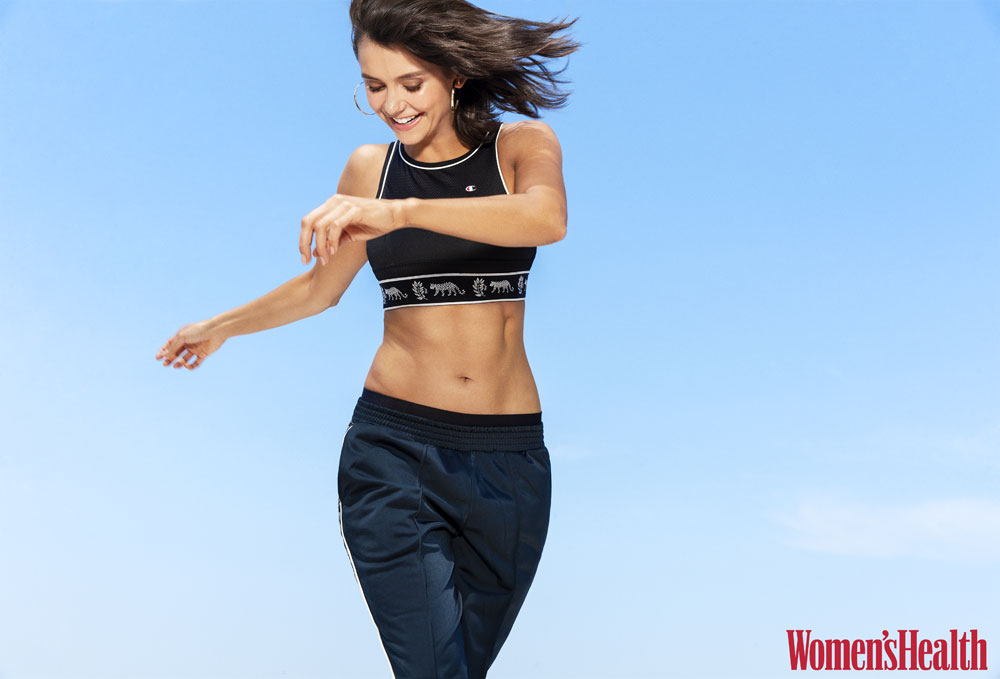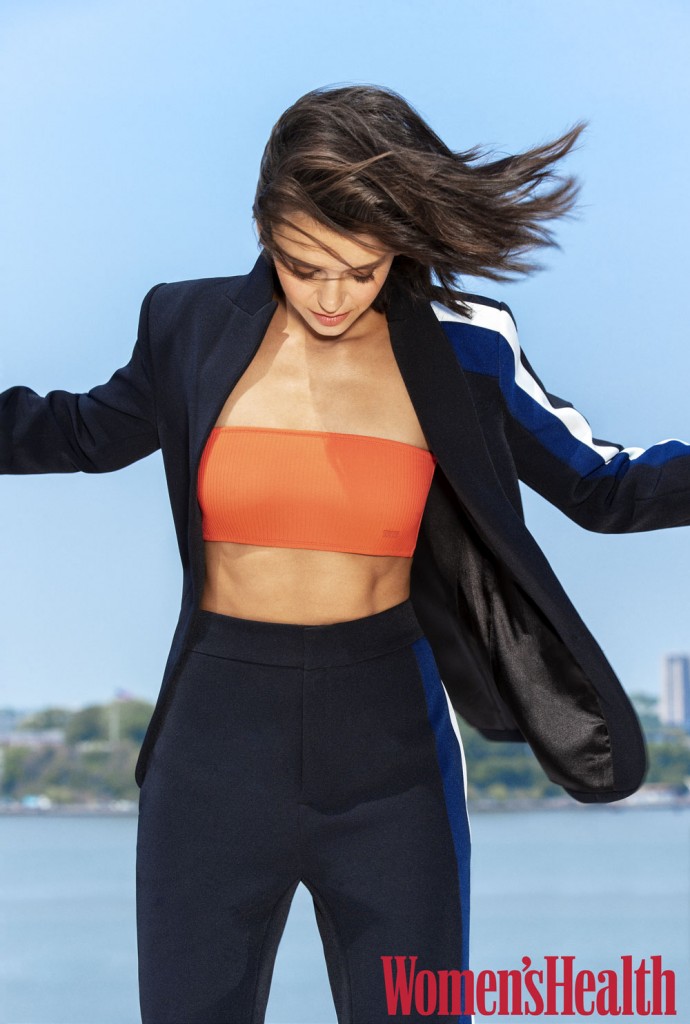 Photos credit: Ben Watts for Women's Health, received via Hearst publicists. Instagram/Nina Dobrev