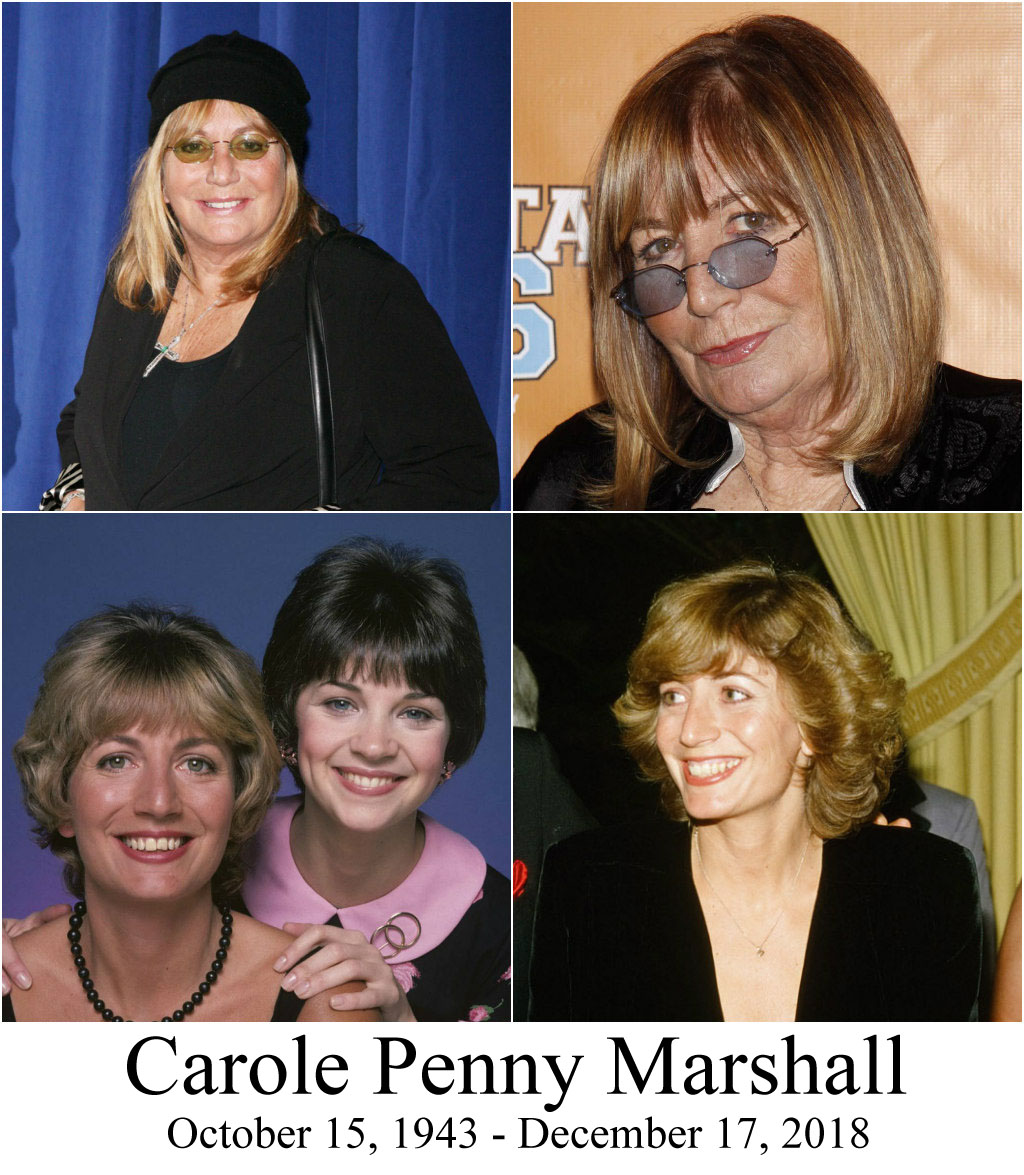 Penny Marshall belonged to a different era of Hollywood, an era where a working class girl could find her way to sitcom stardom, then transition into one of the most successful directing careers in history. Penny passed away yesterday at the age of 75. She was survived by her daughter Tracy Reiner (the product of Penny's marriage to Rob "Meathead" Reiner), her three grandchildren and her sister Ronny.
I was too young for Laverne & Shirley, but my mom loved that show (and I suspect your mom did too!). I grew up knowing the name "Penny Marshall" because of her directing credentials. Big was a huge deal to me when I was a kid, and I didn't know that Big was the first time a female-directed movie broke the $100 million box office. Penny broke $100 million again with A League of Their Own, which was another "big deal" movie for my generation. I've seen Big and A League of Their Own maybe 100 times (each). She also directed Jumpin' Jack Flash (with an African-American woman lead!), Awakenings (which included two of the career-best performances from Robin Williams and Robert De Niro), and The Preacher's Wife, among others.
Penny was utterly beloved throughout Hollywood and tributes for her poured out on social media and beyond:
I loved Penny. I grew up with her. She was born with a great gift. She was born with a funnybone and the instinct of how to use it. I was very lucky to have lived with her and her funnybone. I will miss her.

— Rob Reiner (@robreiner) December 18, 2018
Penny Marshall &I made Jumping Jack Flash together & the 1st film she directed & the second film i was ever in.We laughed, we yelled & for her i was a little black woman in a big silver box"being dragged thru the streets of LA. My condolences to Tracy &family RIP Penny Marshall

— Whoopi Goldberg (@WhoopiGoldberg) December 19, 2018
So sorry to hear about Penny Marshall. I have great memories of attending many of her birthday parties with Carrie Fisher in the early days… and she came to so many of my concerts. May she rest in peace.

— Barbra Streisand (@BarbraStreisand) December 19, 2018
R.I.P. to my good friend Penny Marshall. An Icon to the world but a good friend to me. #Icon #Legend #Friendship pic.twitter.com/1vRW6mbCcx

— Dennis Rodman (@dennisrodman) December 18, 2018
Goodbye, Penny. Man, did we laugh a lot! Wish we still could. Love you. Hanx.

— Tom Hanks (@tomhanks) December 18, 2018
RIP Penny Marshall. Thanks for the great movies and giving us one of the greatest scenes in movie history pic.twitter.com/POnuYQlHWK

— Shooter McGavin (@ShooterMcGavin_) December 19, 2018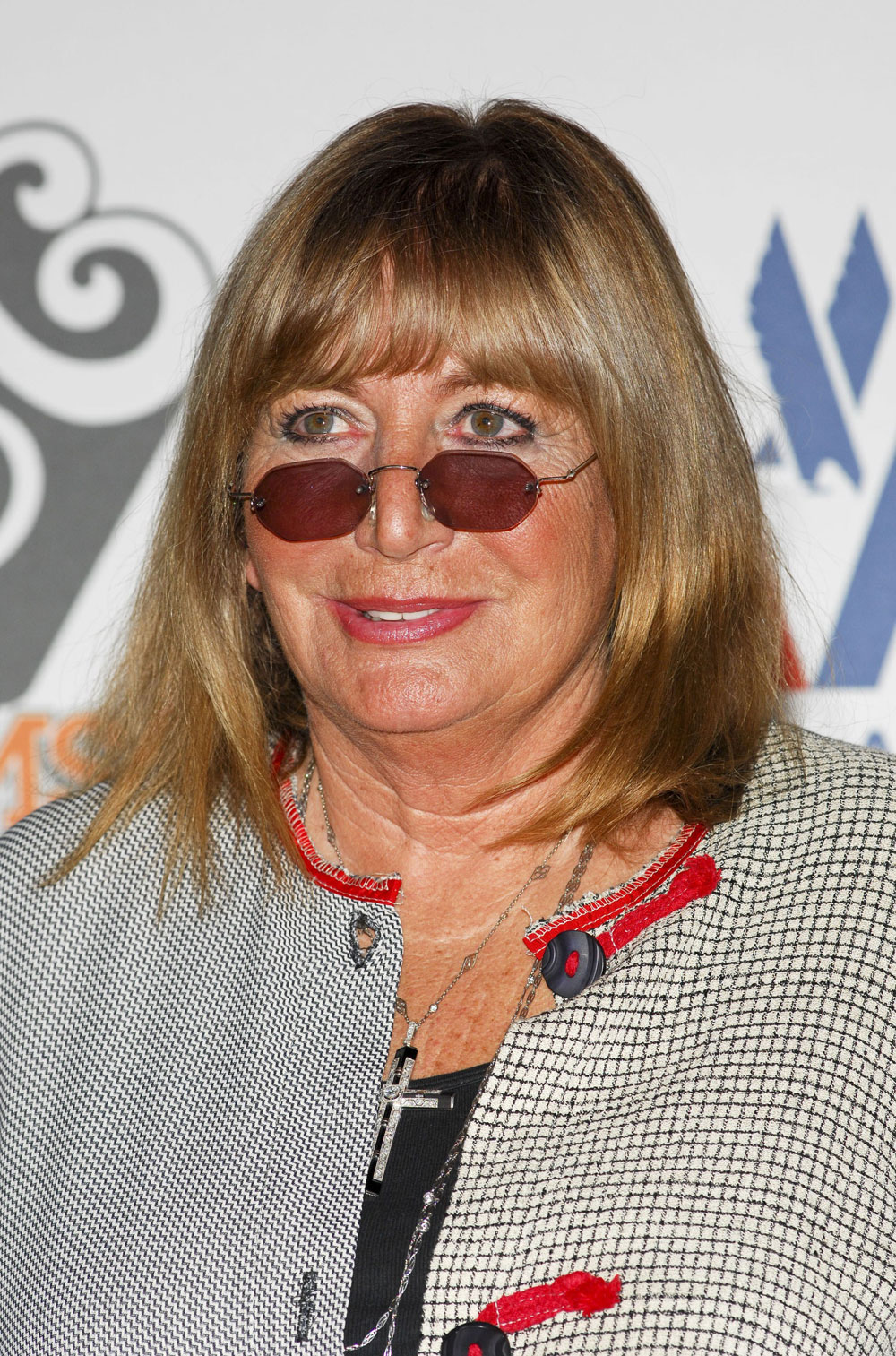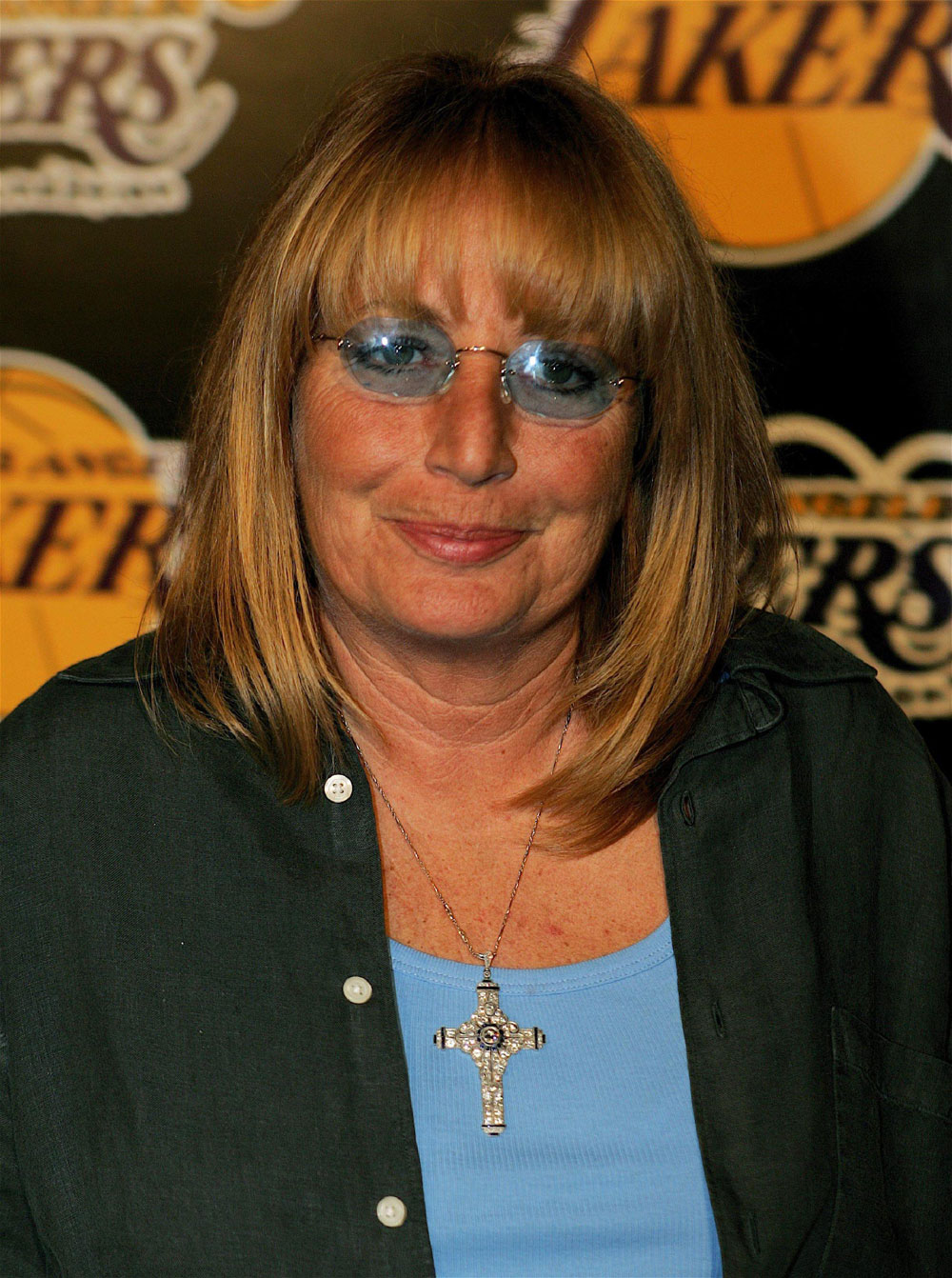 Photos courtesy of WENN, Avalon Red.