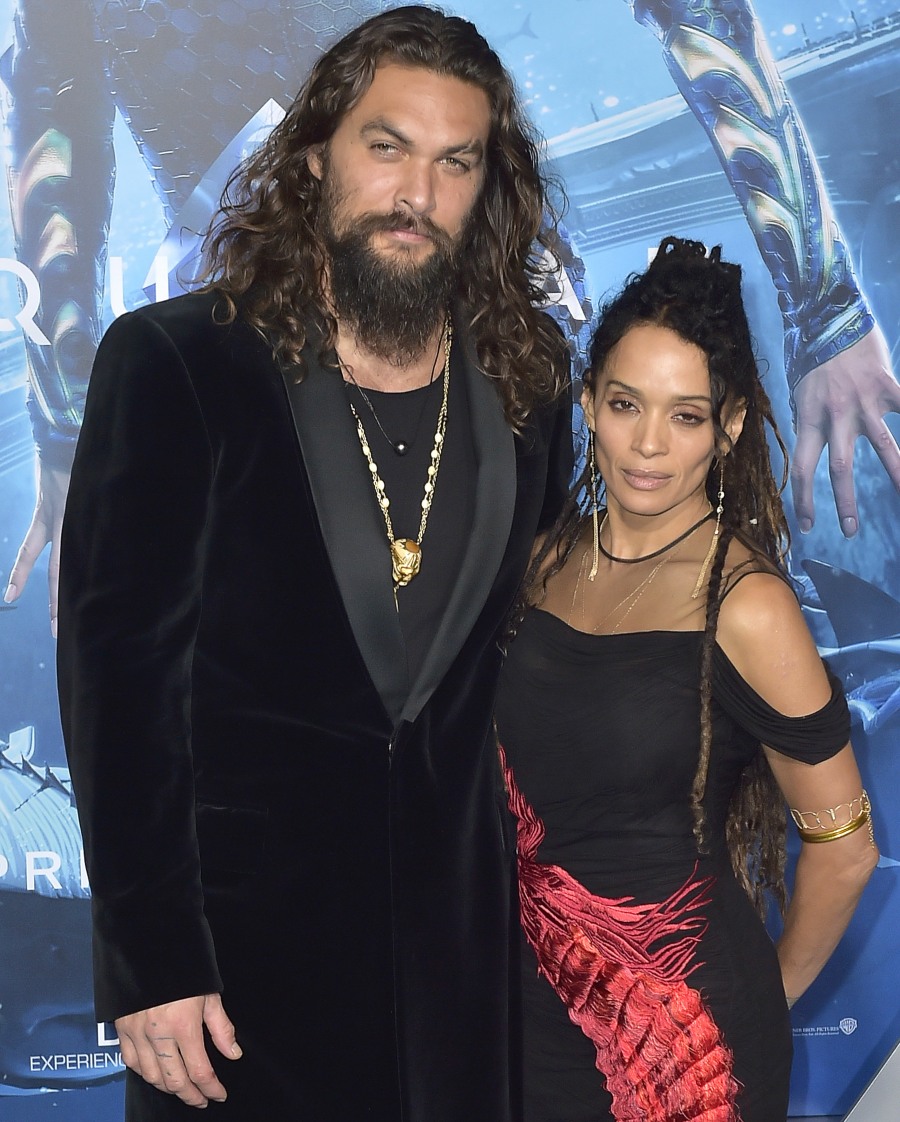 Jason Momoa is still promoting Aquaman, and he's really leaning into his family-man image. The latest Aquaman push from Momoa involves lots of quotes about his wife, Lisa Bonet. They've been together since 2005, but they only got married in 2017. They have two kids together, Lola Iolani and Nakoa-Wolf. Jason is 12 years younger than Lisa Bonet, but I don't think their age difference really matters to either of them – he married his dream girl, and she married a really hot dude, so they're both pretty happy. Anyway, I thought some of the quotes from Jason were interesting, so here you go:
His long hair: "My wife would leave me if I cut my hair, so I just don't cut my hair. I am not cutting my hair for a while, I will tell you that much. I am going to be playing this guy [Aquaman] for a while and I don't want to wear a wig. I think we are good for the next two years."

Lisa is funny: "Not a lot of people know how absolutely hysterical she is. She makes me laugh and is just really quirky."

Lisa is a great mom: "My wife is amazing. Her ultimate art form is being a phenomenal mother. We are a perfect fit."

What they do in their down time: "My wife and I love to go to flea markets. We like getting little trinkets and shopping for antiques."
Lisa has him whipped – he loves antiquing and going to flea markets and she would leave him if he cut his hair? That's pretty cool. This bugs me a little bit though: "Her ultimate art form is being a phenomenal mother." I know he's complimenting her on being a great mom, but Lisa Bonet IS an artist AND a mom. Maybe I'm alone in being bothered by that, but I've always thought that Lisa Bonet deserved more credit for her talent as an artist, rather than being defined as girlfriend/wife/mother. Anyway, Lisa and Jason seem solid. We should all be so lucky.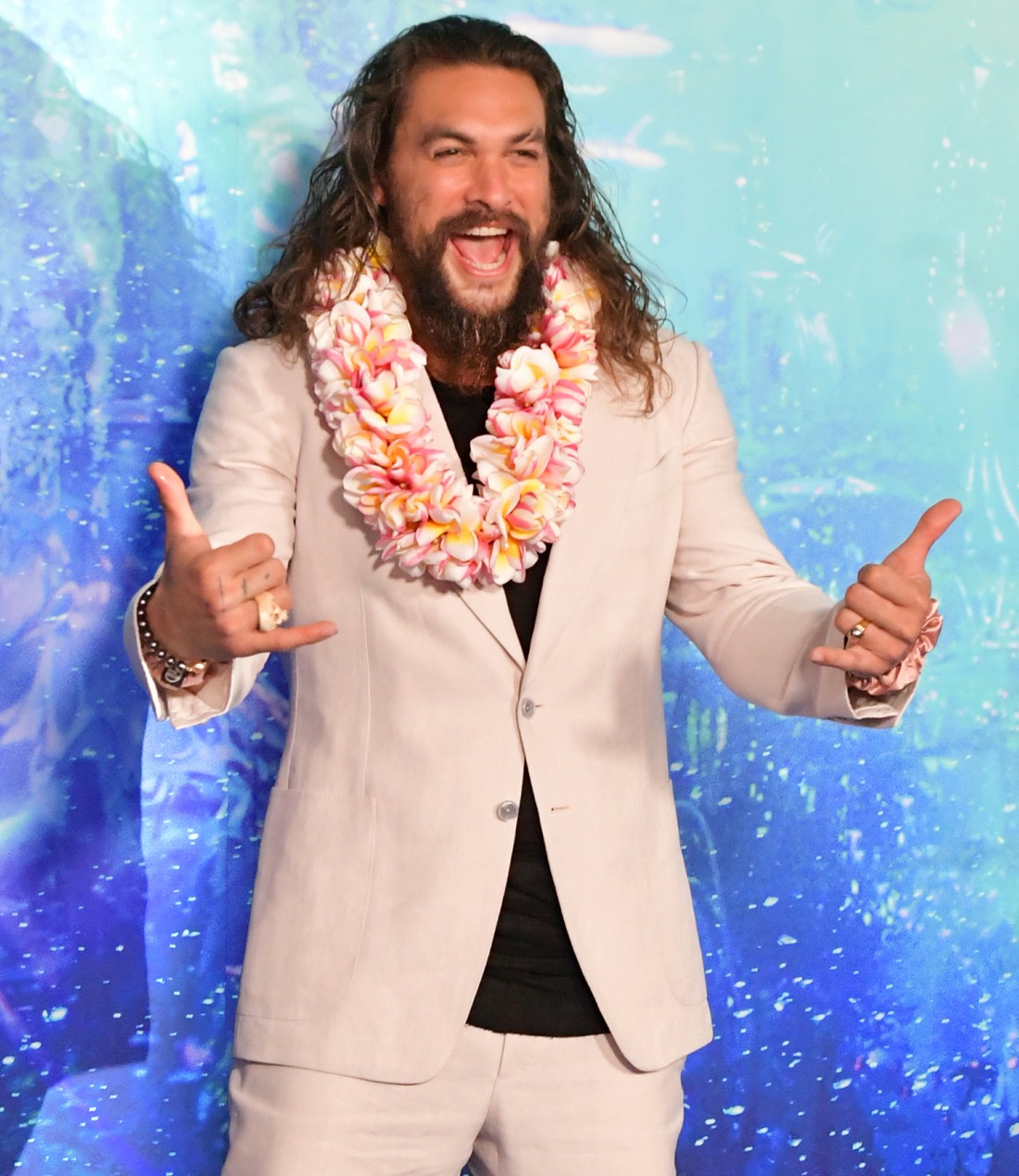 Photos courtesy of WENN.