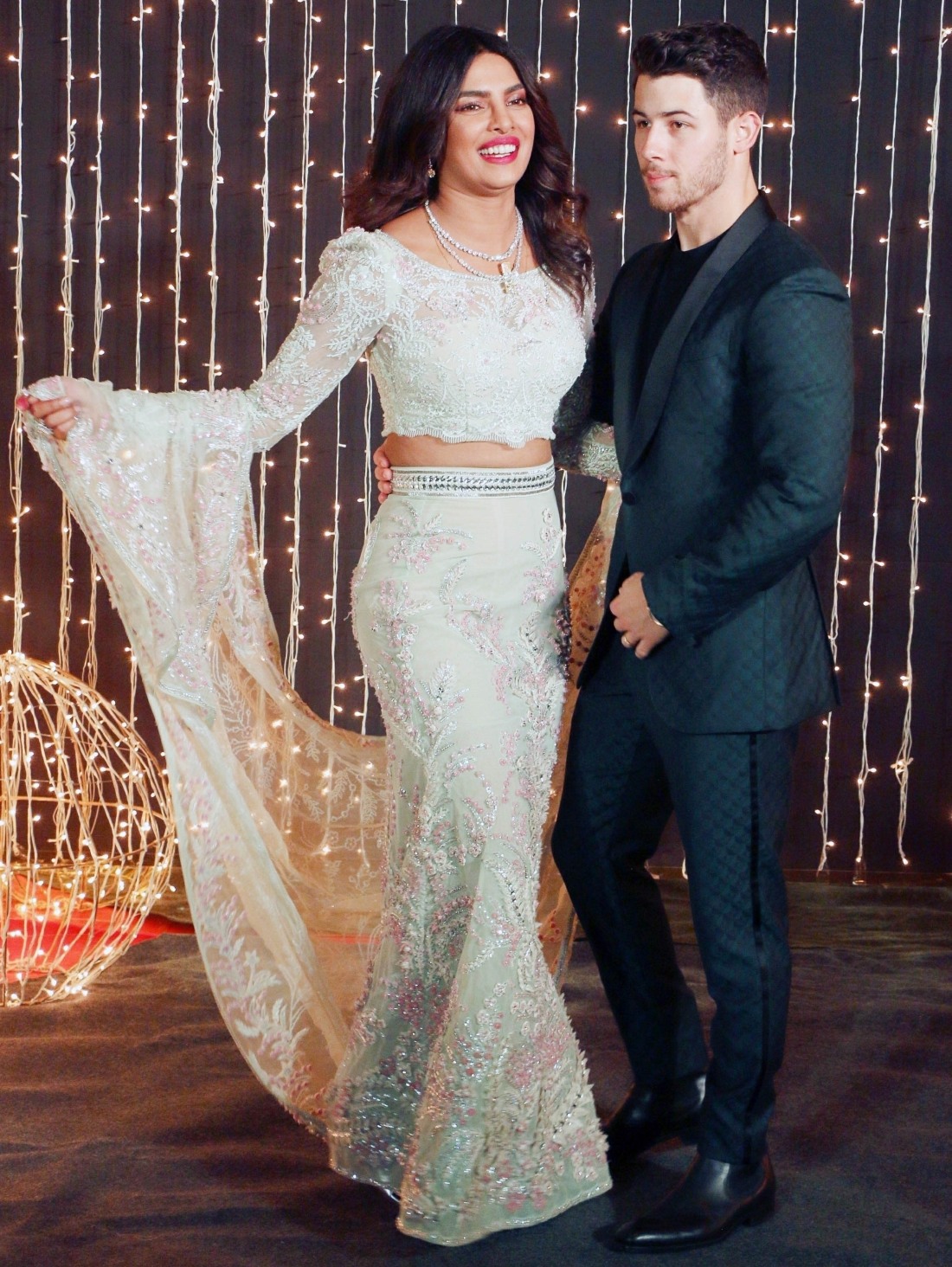 I couldn't even believe it yesterday – Nick Jonas and Priyanka Chopra flew back to India for yet another wedding reception, this time in Mumbai. I honestly thought we were done with the month-long wedding extravaganza, and I thought that Pri and Nick had milked their nonsense for everything – the promotional tie-ins, the sponcon with Amazon and Ralph Lauren and various liquor companies, the sponsored exclusives with Hello, People Magazine and Vogue. I prayed that we were done. We were not done. Priyanka and Nick has a "second" wedding reception in Mumbai for her family, and her mother's friends. And then you'll never guess what happened. THEY HAD A THIRD WEDDING RECEPTION.
Nick Jonas and Priyanka Chopra continue to celebrate their love like stars. The newlyweds, who tied the knot in two ceremonies at the start of this month, carried on their post-wedding festivities with a third reception on Thursday in Mumbai, India. The celebration, reportedly for Chopra's Bollywood colleagues and friends, comes weeks after the couple's glamorous reception at the Taj Palace Hotel in New Delhi, India on Dec. 4, followed by another in Mumbai on Wednesday.

Today, there was yet again no shortage of smiles as the couple posed for photographers, Mrs. Jonas donning a stunning Abu Jani Sandeep Khosla design. The actress sported a custom tulle skirt hand-embroidered with tiny organza and chiffon flowers and accented with crystals and beads, paired with a matching lace blouse and embroidered stole. Chopra accessorized with necklaces and let her dark tresses fall around her shoulders.
I give up. I'm giving in. From now on, I will disappointed if we go one week without Priyanka and Nick getting married again, or throwing themselves a lavish vow renewal every Friday, or hosting yet another wedding reception in every city on the planet. I can't wait to see the Amsterdam wedding and reception. The Moscow wedding is going to be LIT. The reception in Denver will probably be a snooze. It's also hilarious to me that Priyanka and Nick are literally setting up PHOTOCALLS for international photographers at every one of their wedding receptions. They're promoting their marriage like a Marvel movie.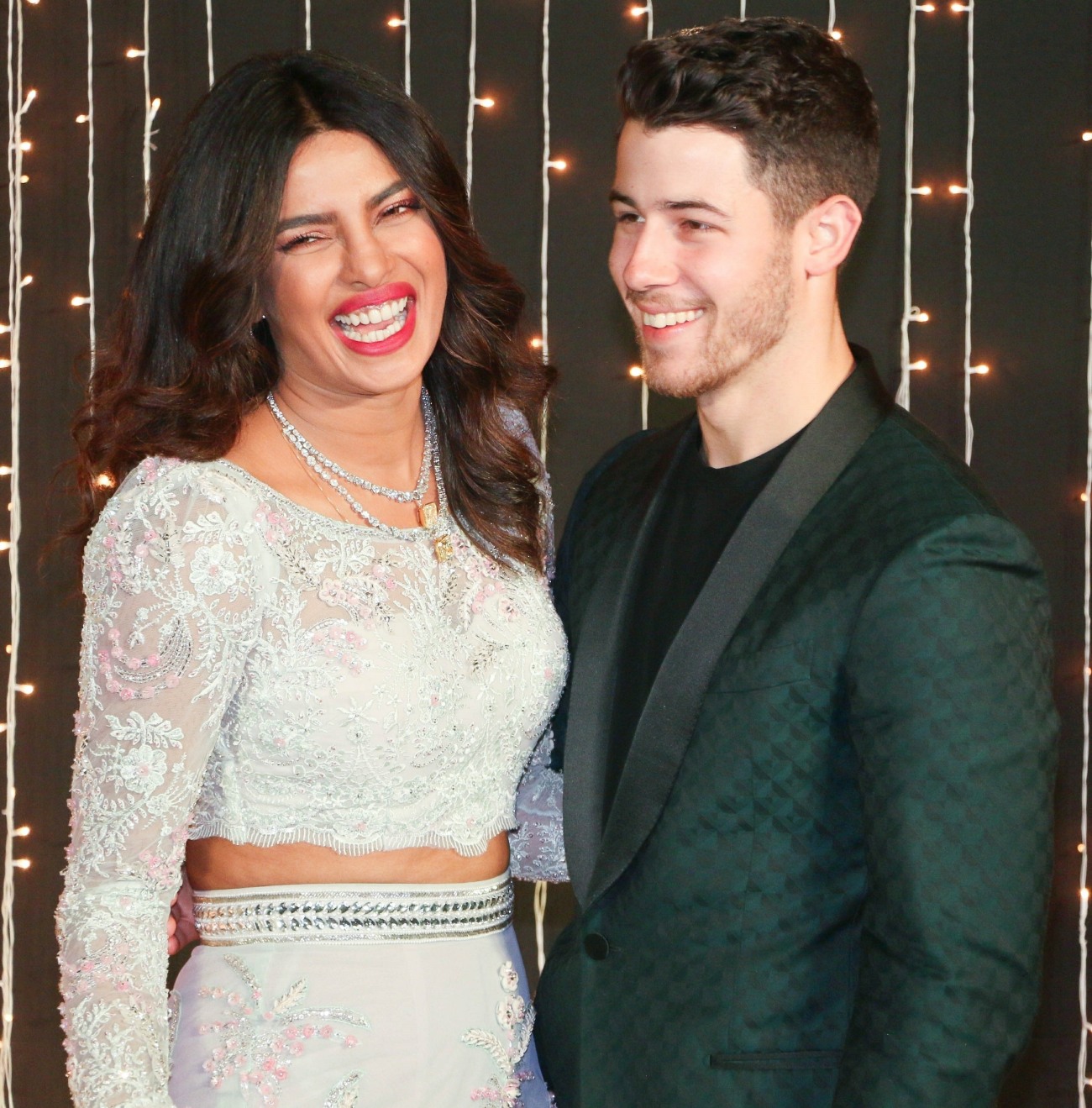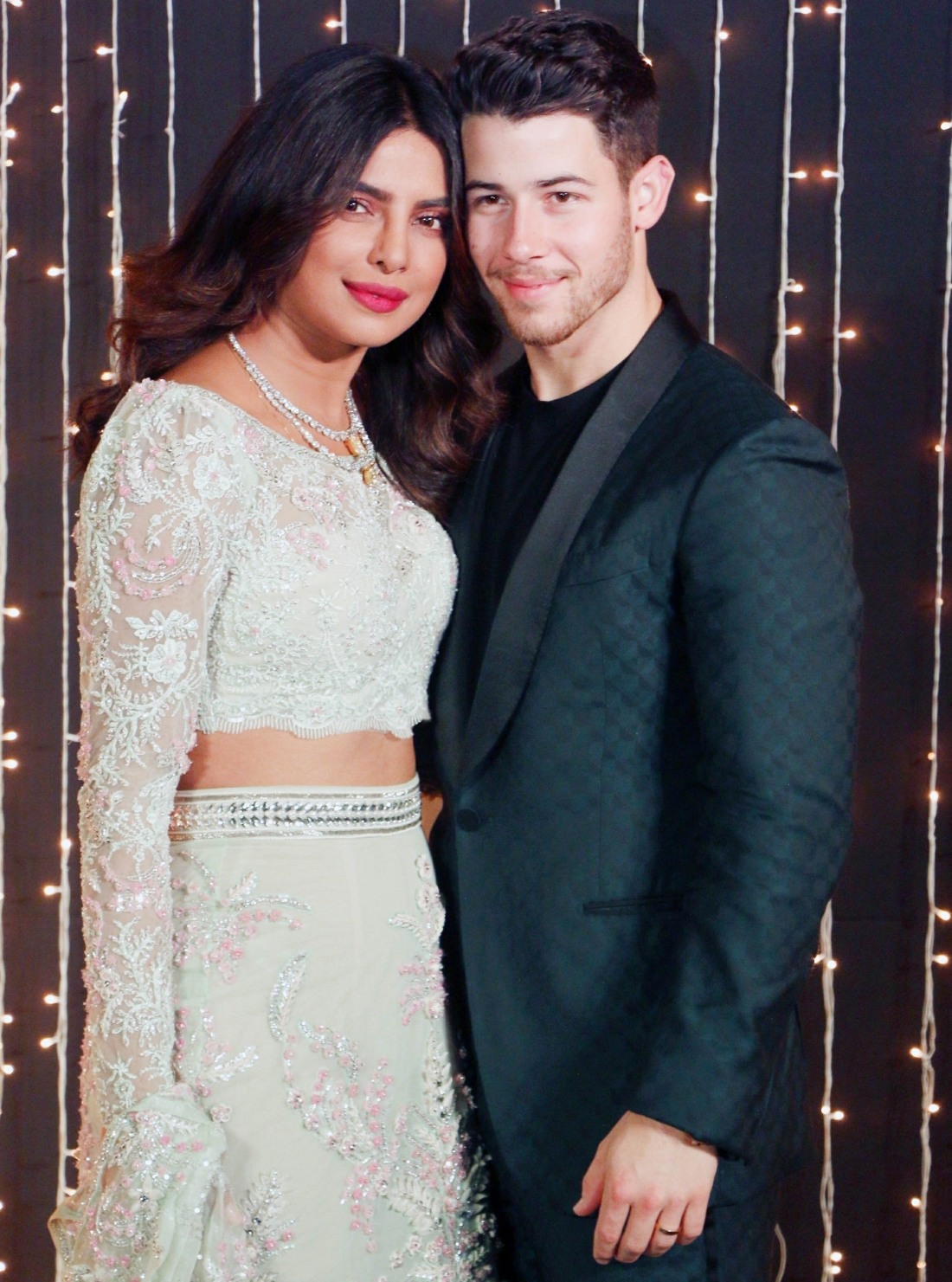 Photos courtesy of Backgrid.