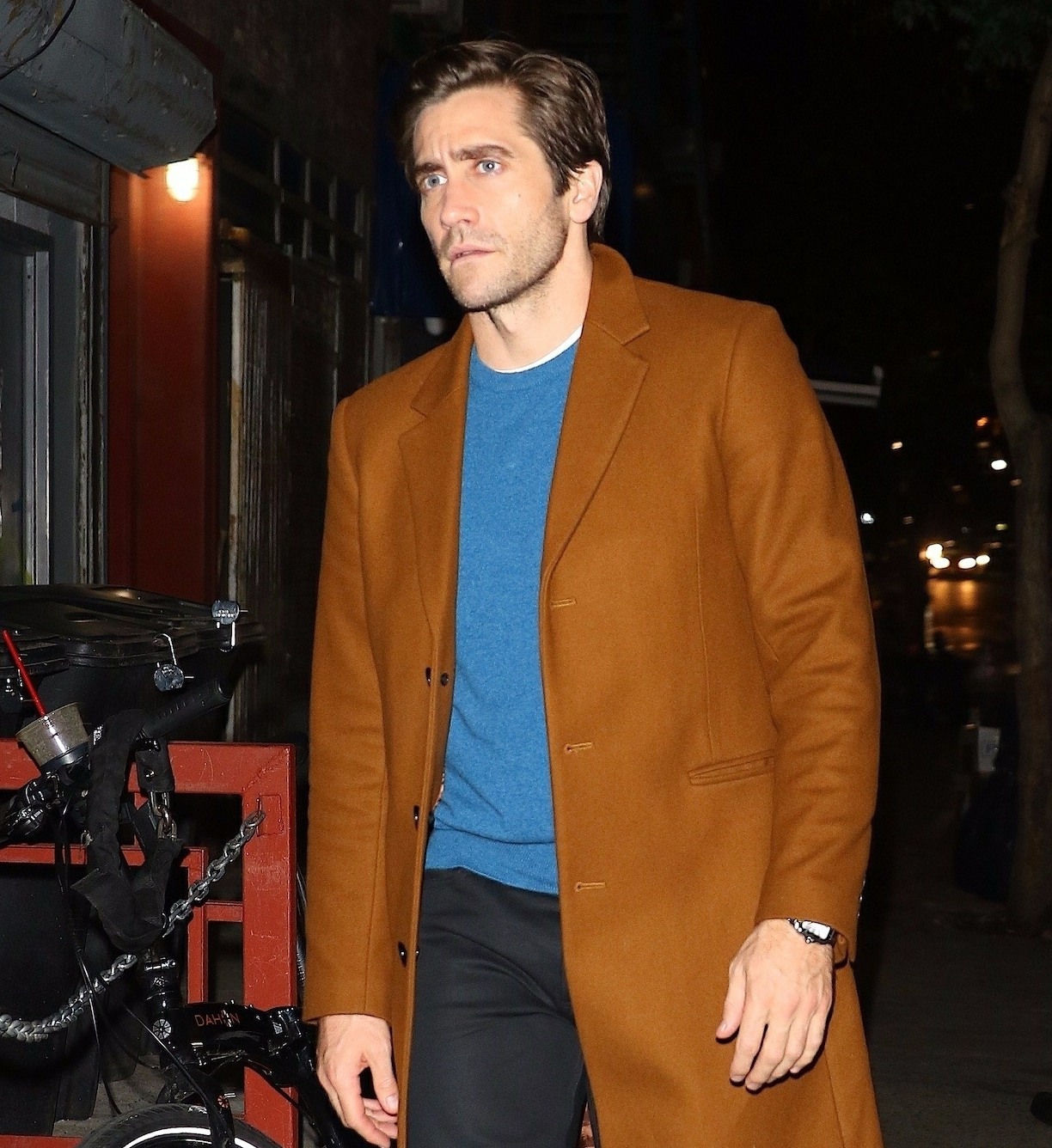 In the past, I've tried to feel something, anything for Jake Gyllenhaal. He's an attractive guy with soulful eyes and a great body. I think he's a pretty good actor too. But I just feel nothing for him – I'm not attracted to him, I don't particularly care about him on-screen, and gossip about him is always pretty dull too. For years now, Jake has really tried to limit the personal gossip about his romantic life – we'll hear some rumors every so often about him having a girlfriend here or there, but nothing seems to stick. I don't know where this rumor fits in: Jake, 38, is dating a 22-year-old model.
Jake Gyllenhaal is currently dating model Jeanne Cadieu, Us Weekly can confirm.

"Jeanne is very mature for her age. She's quirky, smart and loves history, reading; she's a really great and well-rounded person," a source tells Us Weekly exclusively. "She and Jake really took things slow, but are now pretty serious."

The Spider-Man: Far From Home actor, 38, and Cadieu, 22, are doing their best to keep their relationship under wraps. Neither of them follow each other on social media, despite Gyllenhaal joining Instagram on December 5. Though the pair — who share a 16-year age difference — are social media shy, they have no problem taking their romance international as they jet across the world. Over the past summer, they were spotted hanging out in London in July and Greece in August. While in Paris, Cadieu shared a telling quote alongside a photo Opens a New Window. of the Eiffel Tower in July that read, "My own brokenness. my broken was attracted to your broken, maybe that's why I allowed you to break me."
Is it possible that Jake is a lot like Leo DiCaprio, in that he just finds it easier and less complicated to date 21 or 22 year old models for 6-10 months at a time? If so, Jake is doing it better than Leo, because Jake doesn't have Leo's skeevy "girlfriend experience" reputation. Jake has been able to fly under the radar with almost all of his relationships post-Taylor Swift. Maybe that's because these relationships aren't really that serious. But if they are serious, they're just as friggin' cliched as Leo's – saying your 22-year-old model girlfriend is "mature for her age" and "quirky and smart" is basically part of The Cool Girl Lyfe now. Next you'll say that "she's one of the guys" and "she gets along with all of Jake's dude friends."
Here's an Instagram of Jeanne. She's giving me Alicia Vikander vibes.
Photos courtesy of Backgrid.