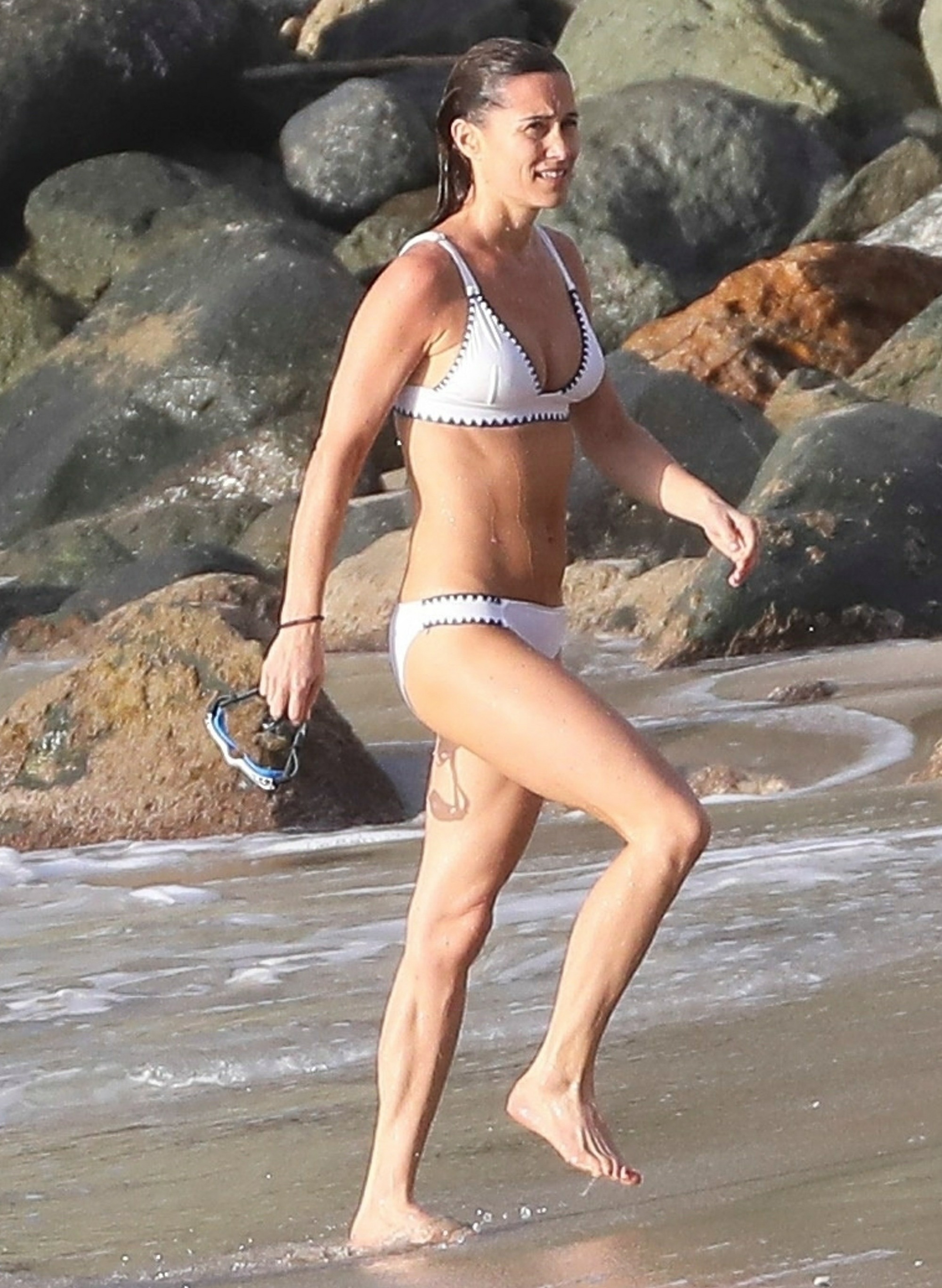 One of the big reasons why James Matthews was seen as a good match for Pippa Middleton is because of his wealth, of course, but also because his family owns one of the biggest and best resorts in St. Bart's, the Eden Rock. Terribly Moderately Wealthy James doesn't have that much to do with the operation of the resort, as he works full-time at his family's hedge fund, Eden Rock Capital Management.
Anyway, TMW James was a good match because he's rich and he and Pippa can go on holiday whenever they want in St. Bart's. After Christmas, that's just what they did. These photos are from this week, where Pippa and TMW James were seen taking a dip in the ocean. They didn't bring baby Arthur Michael William Matthews, who was only born about eleven weeks ago. I can totally believe Pippa looks this great, only 11 weeks postpartum – she's always been incredibly athletic, and during her pregnancy, she talked a lot about how she was striving to stay very fit. Look at her stomach muscles!! My fried chicken gut just grumbled and demanded some chocolate.
Pippa's father-in-law David Matthews was around too – there were photos of him kissing his grandson, while Pippa held the baby. I haven't heard any updates on those rape accusations and charges, by the way. This vacation seemed to mostly involve the Matthews family – TMW James' brother Spencer was around, with his wife Vogue Williams. But Pippa got to invite her brother too, and look who has a new girlfriend!! James Middleton was seen canoodling quite openly with a blonde in a red bikini. I would say that it looked like they were performing for the cameras, but I don't even know. Maybe he just has a new girlfriend and he doesn't care who knows. I wonder if Prince William and Kate will find some time to slip down to Mustique for a few weeks this month or next.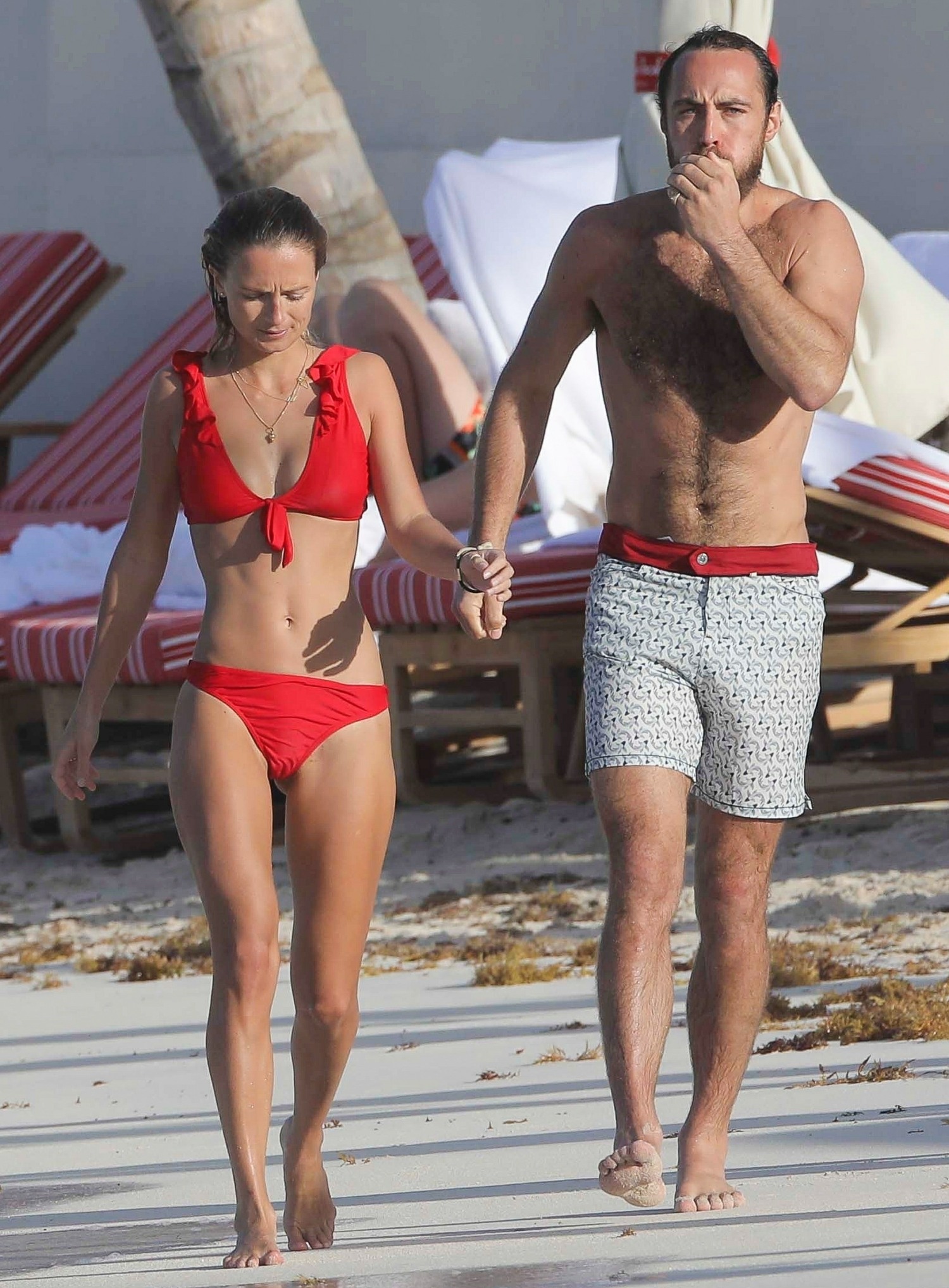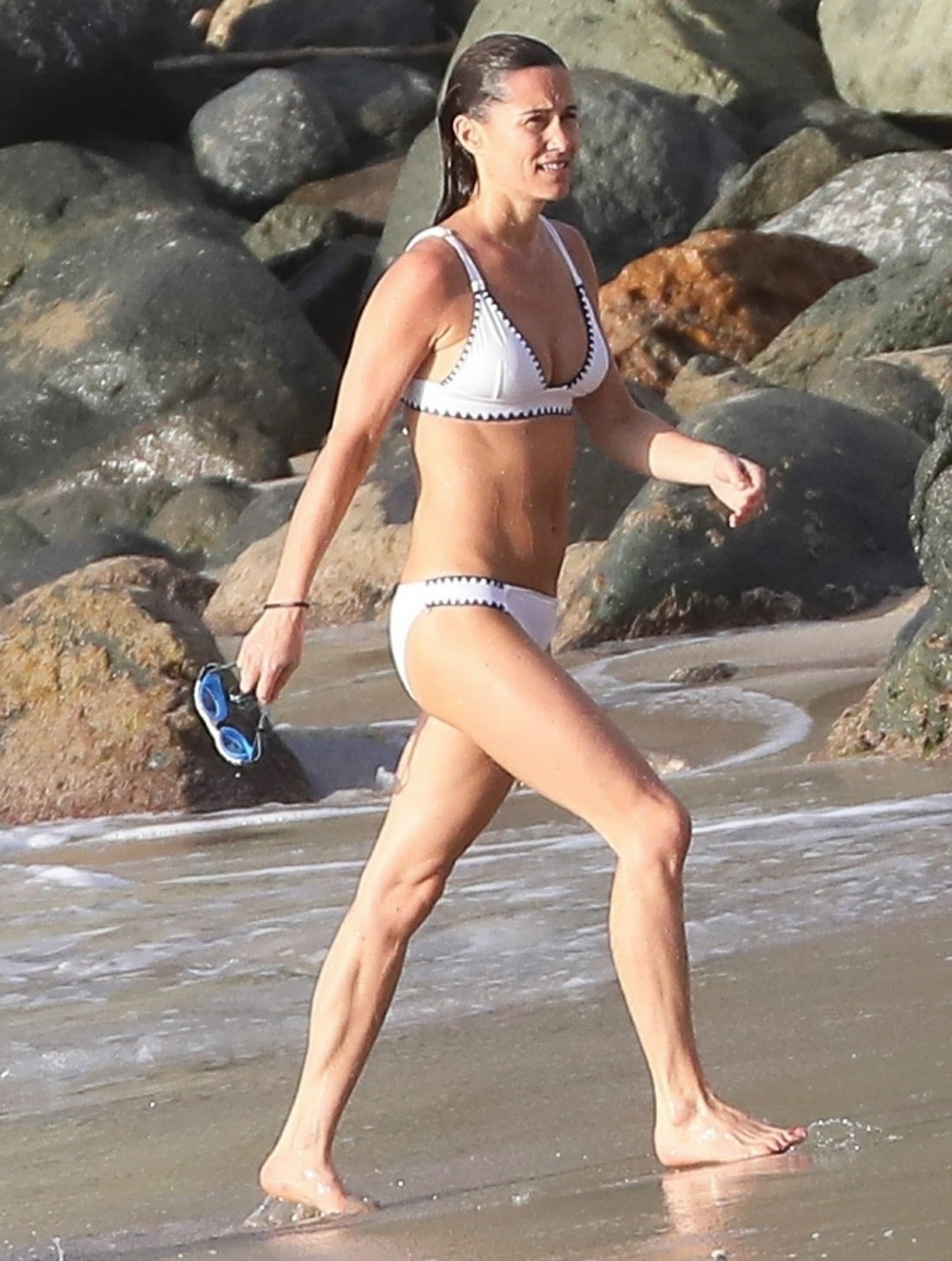 Photos courtesy of Backgrid.