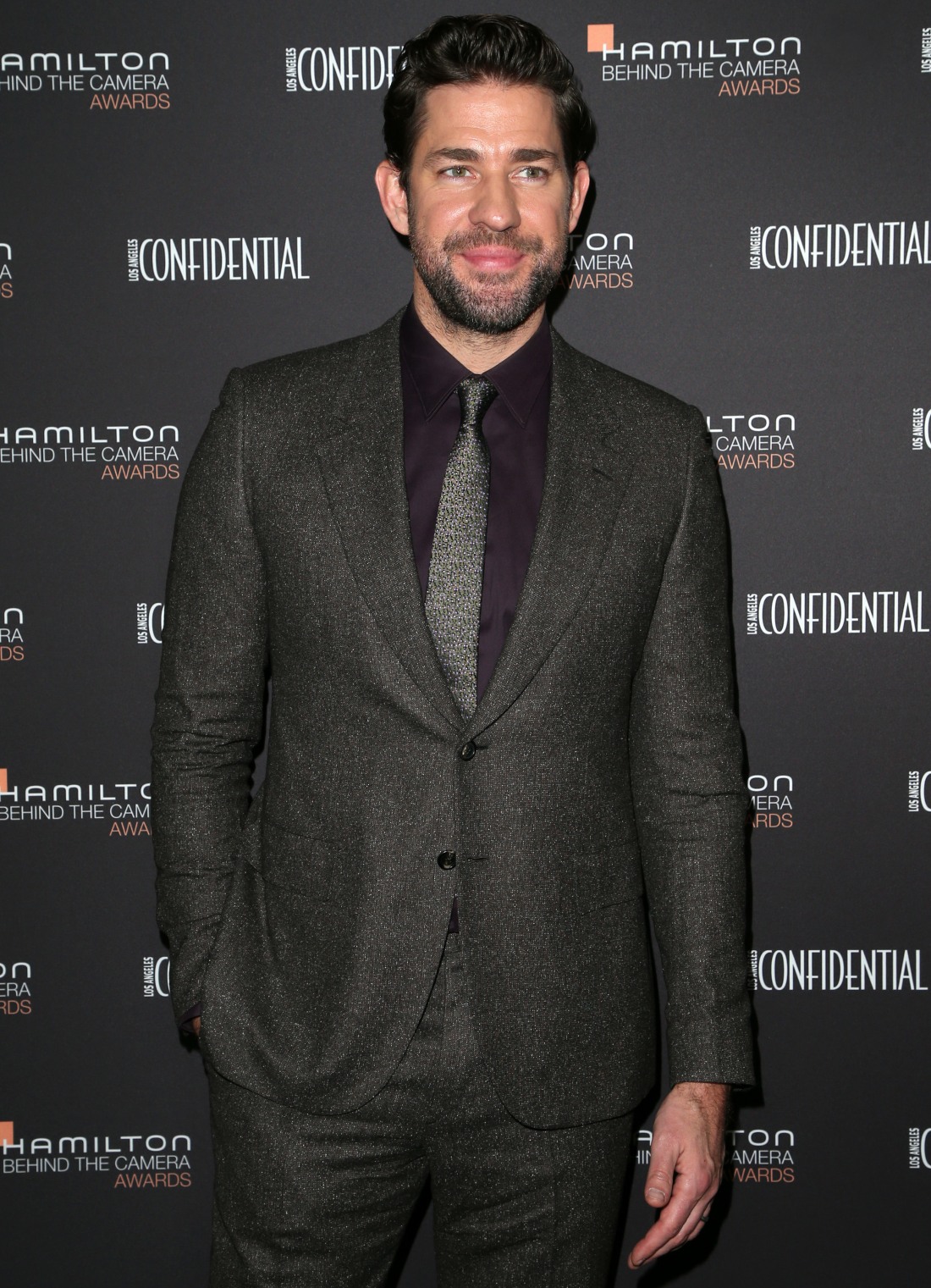 John Krasinski is still getting a lot of attention for A Quiet Place, which will definitely get nominated for a lot of technical Oscars, especially for sound, sound mixing, sound editing, etc. He's like a proud papa – he just can't believe that his little film was so successful, and that he's gotten so much heat from it. Krasinski sat down with the New York times to chat about the film, what's next for him – he's writing the sequel – and his whole process as a multi-hyphenate celebrity. The interview is interesting generally – you can read it here – but I found this one section about Paul Thomas Anderson so fascinating. PTA is the brilliant director of films like Magnolia, There Will Be Blood, Phantom Thread, The Master and Boogie Nights. PTA exists as a sort of lodestar for up-and-coming filmmakers, indie filmmakers and the like. And apparently, PTA reached out to Krasinski long before A Quiet Place to give him some life lessons.
NYT: When you had that silent cut [of 'A Quiet Place', in the editing room], did you ever think, "This could practically be a complete film on its own?"
Krasinski: One hundred percent, and that sounds super pretentious, but it's true. Even on silent, there was so much communication happening. I didn't think our movie would be so commercially accepted because the only other time I've seen someone do a movie with no spoken dialogue is Paul Thomas Anderson at the beginning of "There Will Be Blood." That first 12 to 14 minutes where Daniel Day-Lewis doesn't speak was a huge touchstone for me.

NYT: Paul Thomas Anderson hosted an award-season screening for your film. That's got to be gratifying.
Krasinski: I think I've only told my wife this, so why not say it in an interview: That was the moment that was the most surreal of all this. He emailed me and said, "You need to call me," and we talked on the phone and he was so specific and so honest about the movie. He's been so kind to me through my career, but we were talking like we were on an even playing field and that tripped my wires. What I love most about Paul is that he loves movies.

I'll tell you a big life lesson. Paul was over at my house, I think it was my 30th birthday party, and I had just seen a movie I didn't love. I said to him over a drink, "It's not a good movie," and he so sweetly took me aside and said very quietly, "Don't say that. Don't say that it's not a good movie. If it wasn't for you, that's fine, but in our business, we've all got to support each other." The movie was very artsy, and he said, "You've got to support the big swing. If you put it out there that the movie's not good, they won't let us make more movies like that."

Dude, Paul Thomas Anderson is out there on the wall for us! He's defending the value of the artistic experience. He's so good that maybe you project onto him that he's allowed to be snarky, but he's the exact opposite: He wants to love everything because that's why he got into moviemaking. And ever since then, I've never said that I hate a movie.
This story appeals to me because I dislike it so much when actual actors and directors disrespect or denigrate their own films or anyone else's films. I think it's bad form all around – you can easily say "there were parts of the film that didn't work" or "I didn't have the best experience working on that film," but I think it's tacky for an actor or director to say that they hated one of their own films, or to call it a bad movie. Same with someone saying they didn't like someone's else movie. Again, this is just regarding people within the industry – of course, everyone else is free to talk sh-t about movies and actors. I just think it's so disrespectful to do that within the industry. And what PTA told Krasinski is right – for every A Quiet Place, there are a hundred little films that went nowhere, didn't make any money, and still needed to be made. Those films and the people who work on them should be supported, because they're being pushed out by Hollywood's business model of throwing hundreds of millions of dollars at directors to make superhero movies.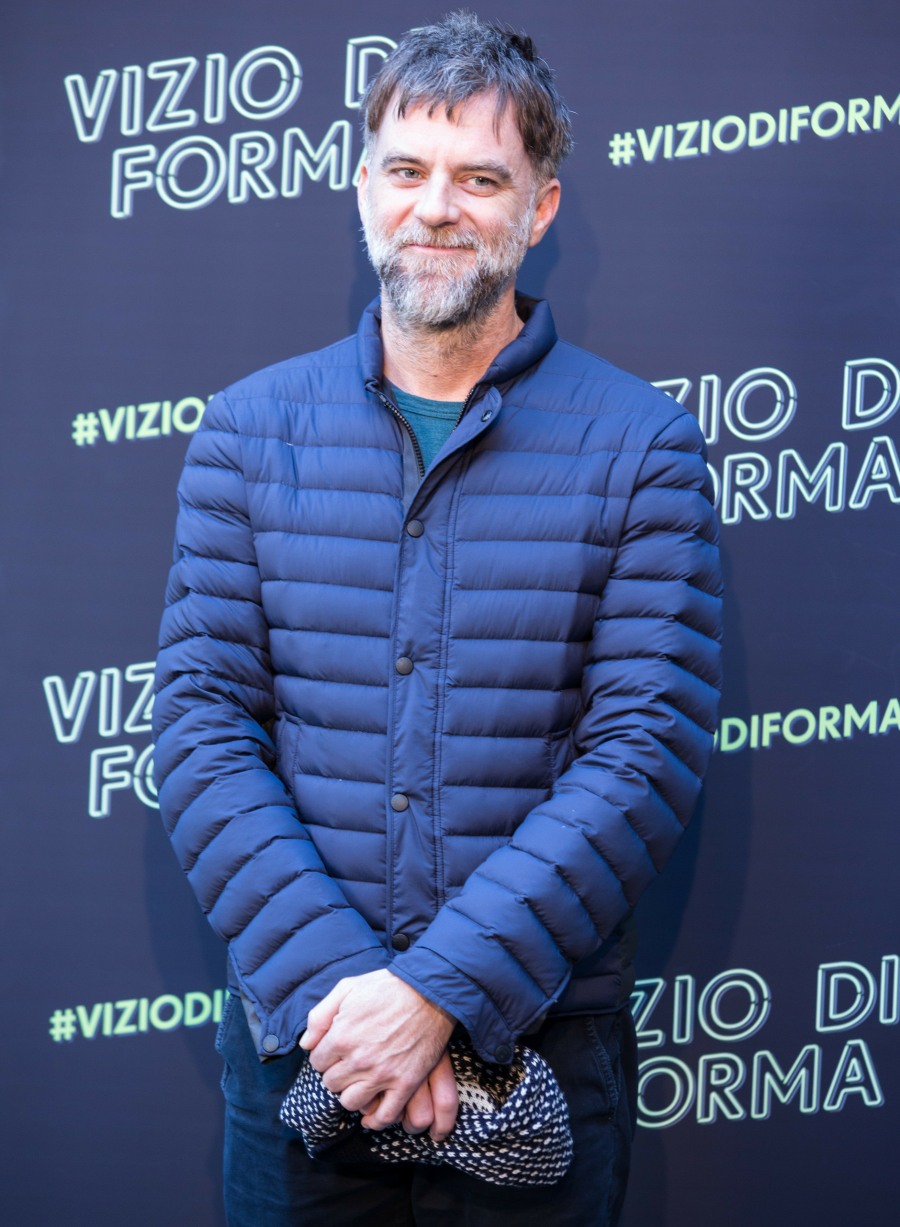 Photos courtesy of WENN.