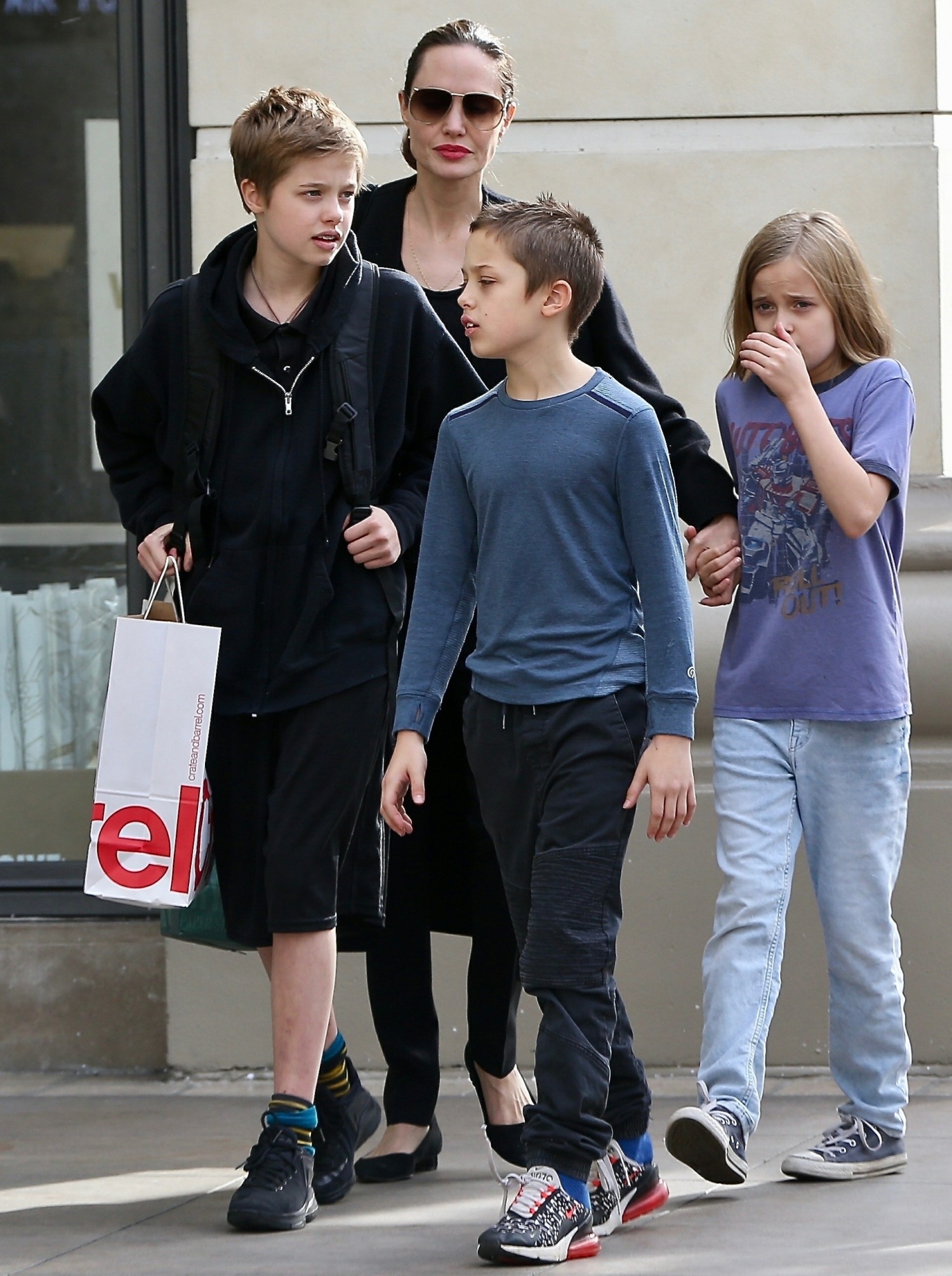 Angelina Jolie has long eschewed the more traditional Hollywood scene. Even though she seems to have made LA her homebase for the past few years – while she and Brad are divorcing – we rarely hear about her going to industry parties or events or even screenings. Like, I can't even remember any time when Angelina might have taken the kids to a screening of a new film that she wasn't involved in. If she takes the kids to a movie, they actually go to a movie theater and they buy tickets. Anyway, all of this to say… Angelina went to a party. An industry-type party. The party was for…Survivor? Oh, Angie.
Who knew Angelina Jolie was a Survivor fan? A source tells PEOPLE the actress, 43, and some of her children attended the Survivor live reunion of the show's 37th season, David vs. Goliath, in Los Angeles on Dec. 19.

"They had a great time," says the source. "The kids really enjoyed it."

Jolie's attendance at the long-running CBS show, which has already aired, might have surprised a few but it stemmed from her friendship with writer, producer and actor Mike White, who was a contestant in the latest season as a member of the Goliath tribe. The two became friends while working on the upcoming Disney film The One and Only Ivan based on the 2012 novel by K. A. Applegate. White wrote the screenplay while Jolie stars in and serves as a producer in the film.

A second source tells PEOPLE White, 48, and a small group of friends headed to Jolie's home for an impromptu gathering after the reunion was taped.
Fun fact: Mike White is a prolific screenwriter and writer of episodic television, and one of his most famous screenplays was… *drumroll*… The Good Girl, which was one of Jennifer Aniston's indie vehicles back in 2002. Mike White is also an actor, and he appeared in The Good Girl with Aniston, and I remember hearing about how they became friends too. And now he's friends with Angelina. When will Angie ever stop stealing Jennifer's men, huh??? Anyway, it makes some kind of sense that Angelina just did this because she's friendly with Mike White, as opposed to Angelina sitting at home, becoming a major fan of Survivor and pulling strings (???) to get into the reunion party. LMAO. F–k it, maybe that is a better story – alone and desperate, the Villainess Jolie becomes an avid consumer of reality TV. She stans for Survivor, Vanderpump Rules and, of course, the Real Housewives of New Jersey.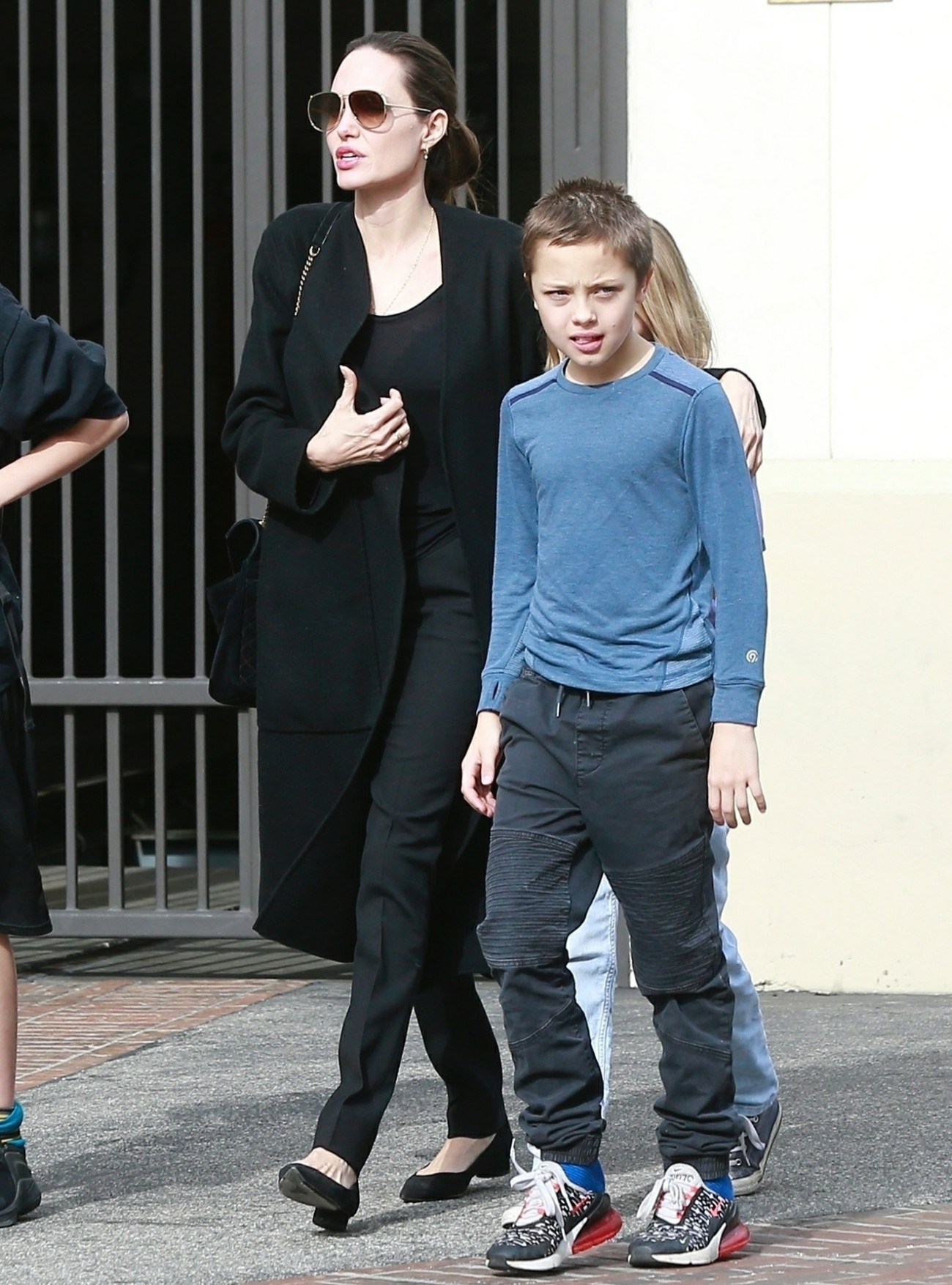 Photos courtesy of Backgrid.