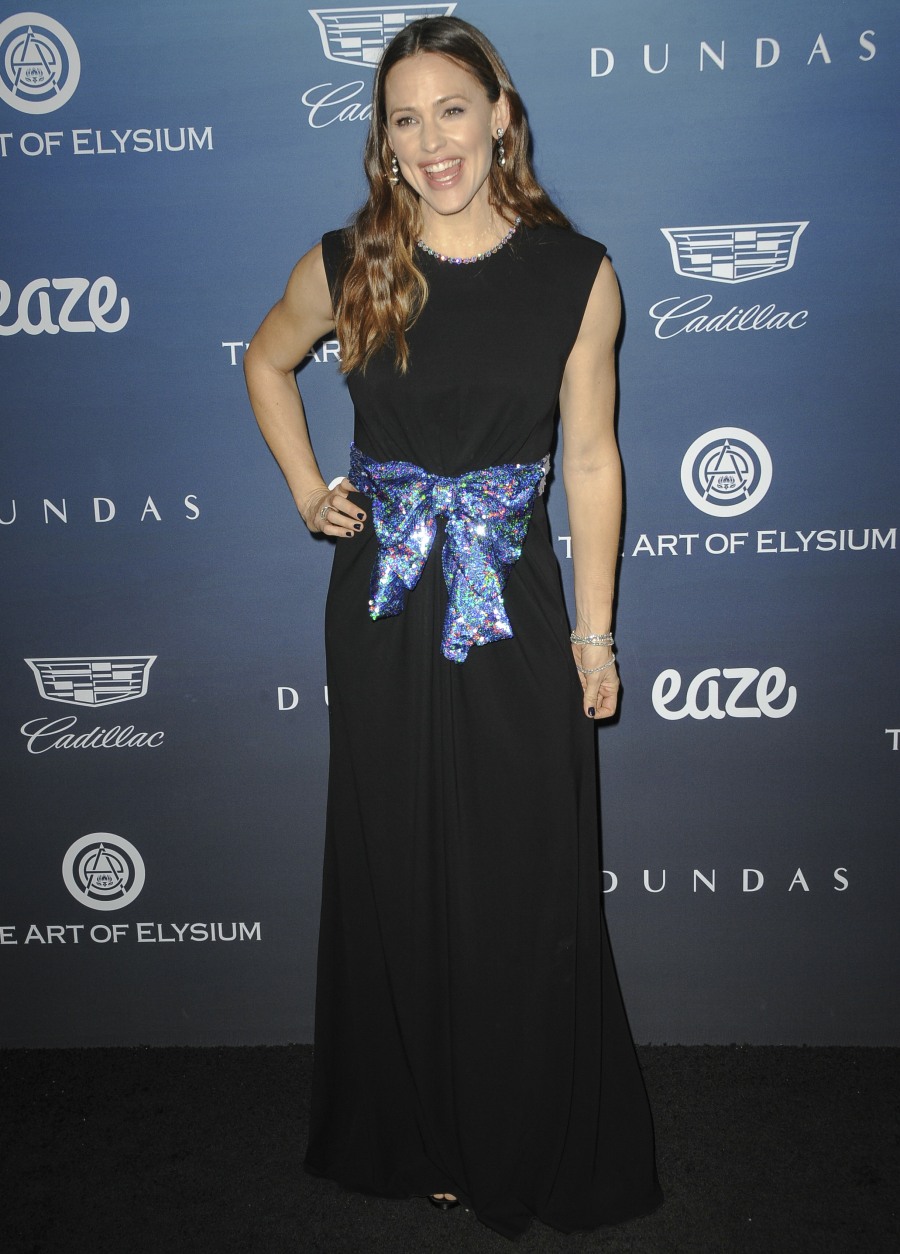 I always forget how jam-packed Golden Globes weekend is with tons of back-to-back events, fundraisers and red carpets. Sean Penn does his annual fundraiser for his Haiti charity. The BAFTAs host a tea party in the middle of the day (so celebrities can stop by on their way to evening parties). And the annual Art Of Elysium happens the night before the Globes. This year's Art of Elysium gala was "Michael Muller's HEAVEN," which was sponsored by Dundas, the clothing line. Most women wore Dundas. I actually don't have the ID on Jennifer Garner's dress – it doesn't look like a Dundas gown to me, but Garner has the ability to make even high-end pieces look… not high end. It honestly looks like she just recycled a Christmas bow by attaching it to a simple black dress. That totally sounds like something she would do. Also: her boyfriend wasn't there, just FYI.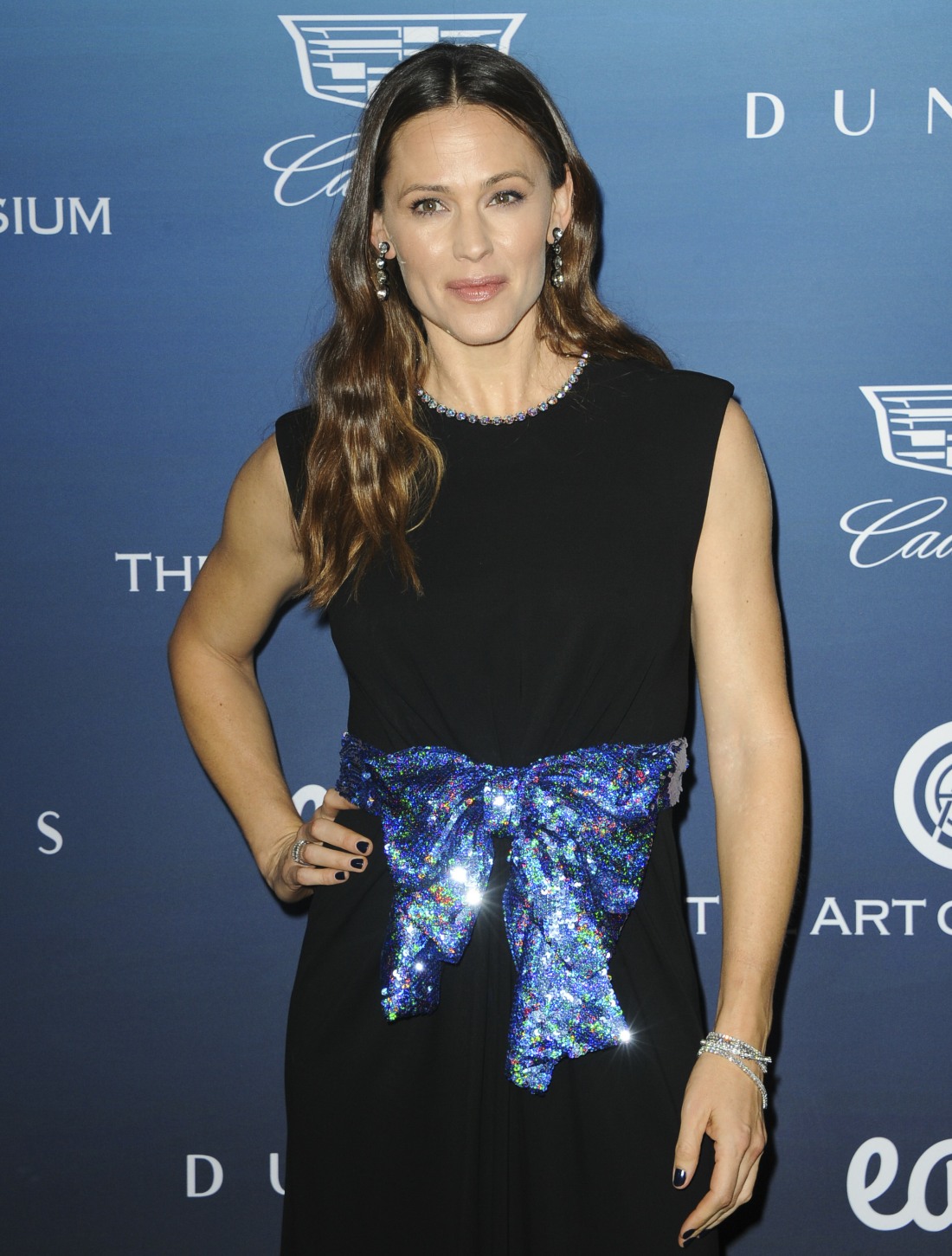 Here's Joaquin Phoenix with his sisters, Summer and Rain. He also posed for a couple of photos with his girlfriend Rooney Mara, who mostly walked the red carpet solo.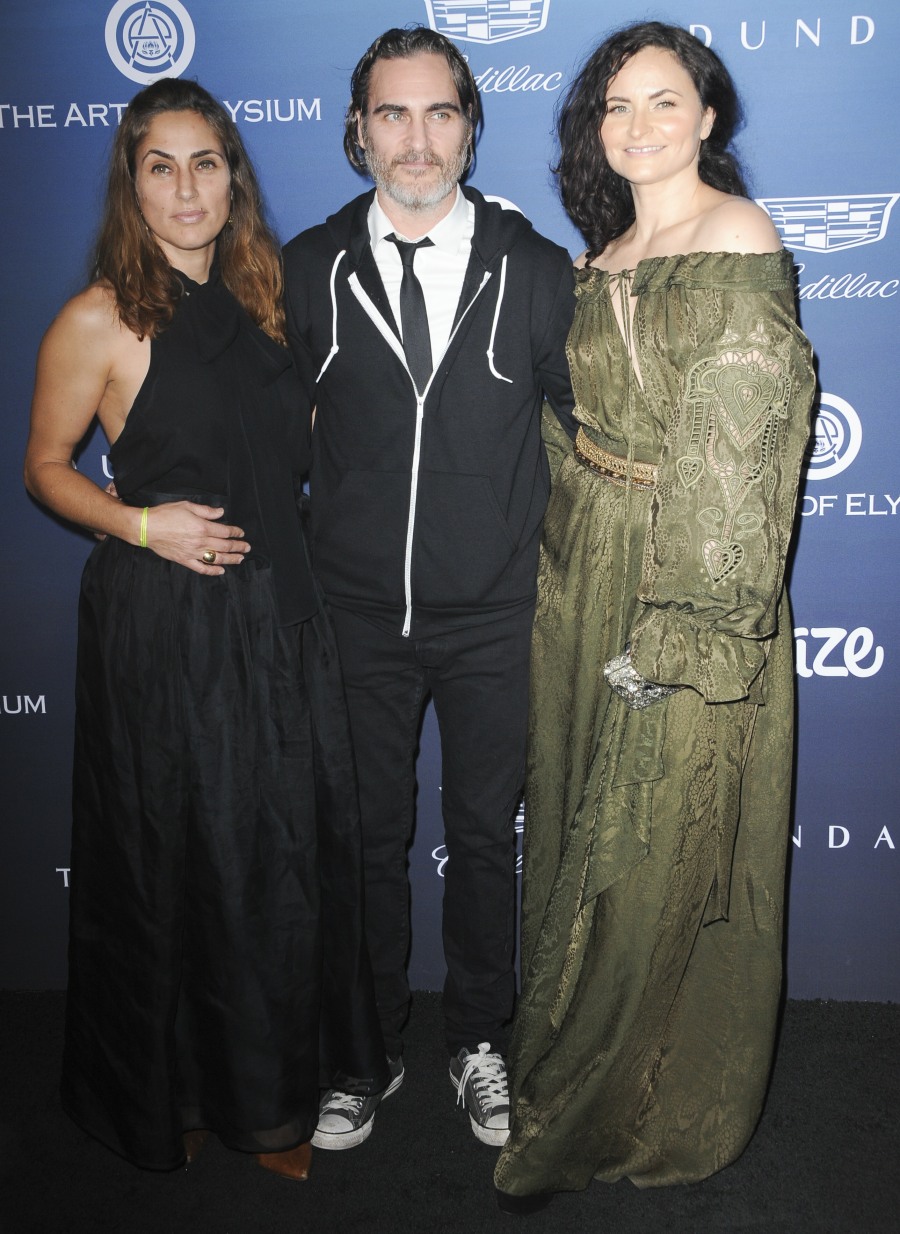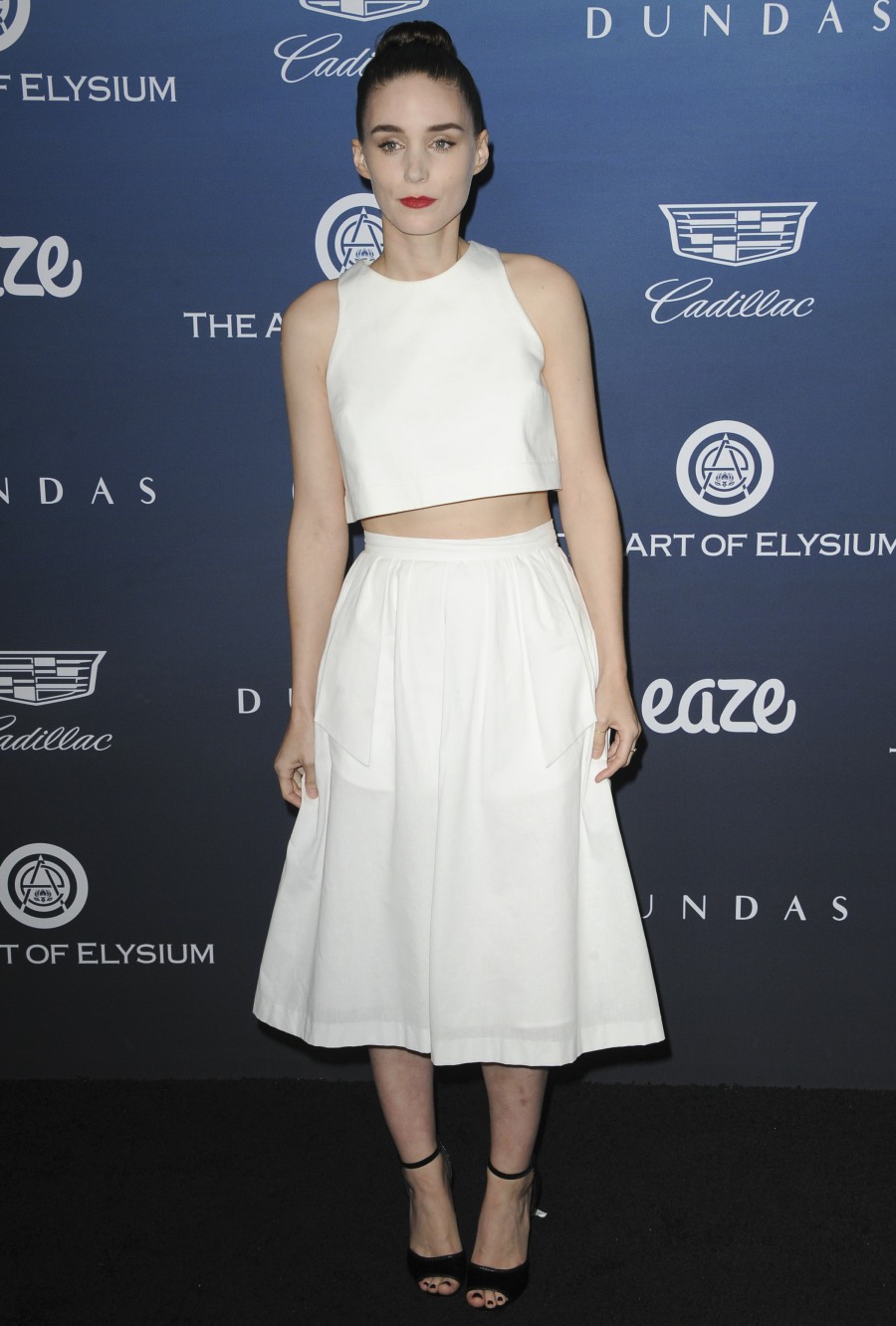 Mel Gibson and his baby-mama Rosalind Ross. I have to say, I think she's SO pretty. She's very young too – she's 28 to Mel's 63. They got together like four years ago.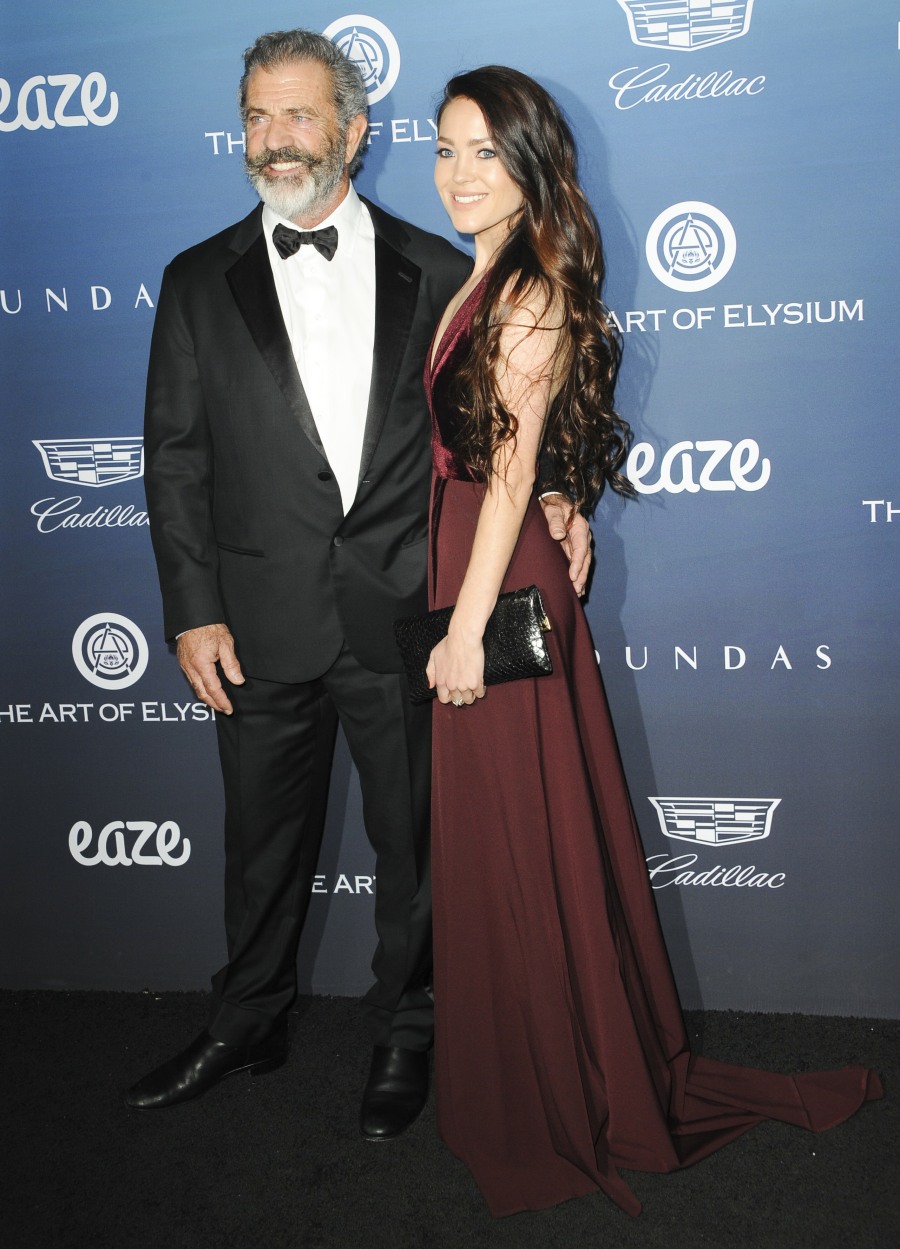 Here's Lily Collins, in one of the cutest dresses of the evening. This is Elie Saab.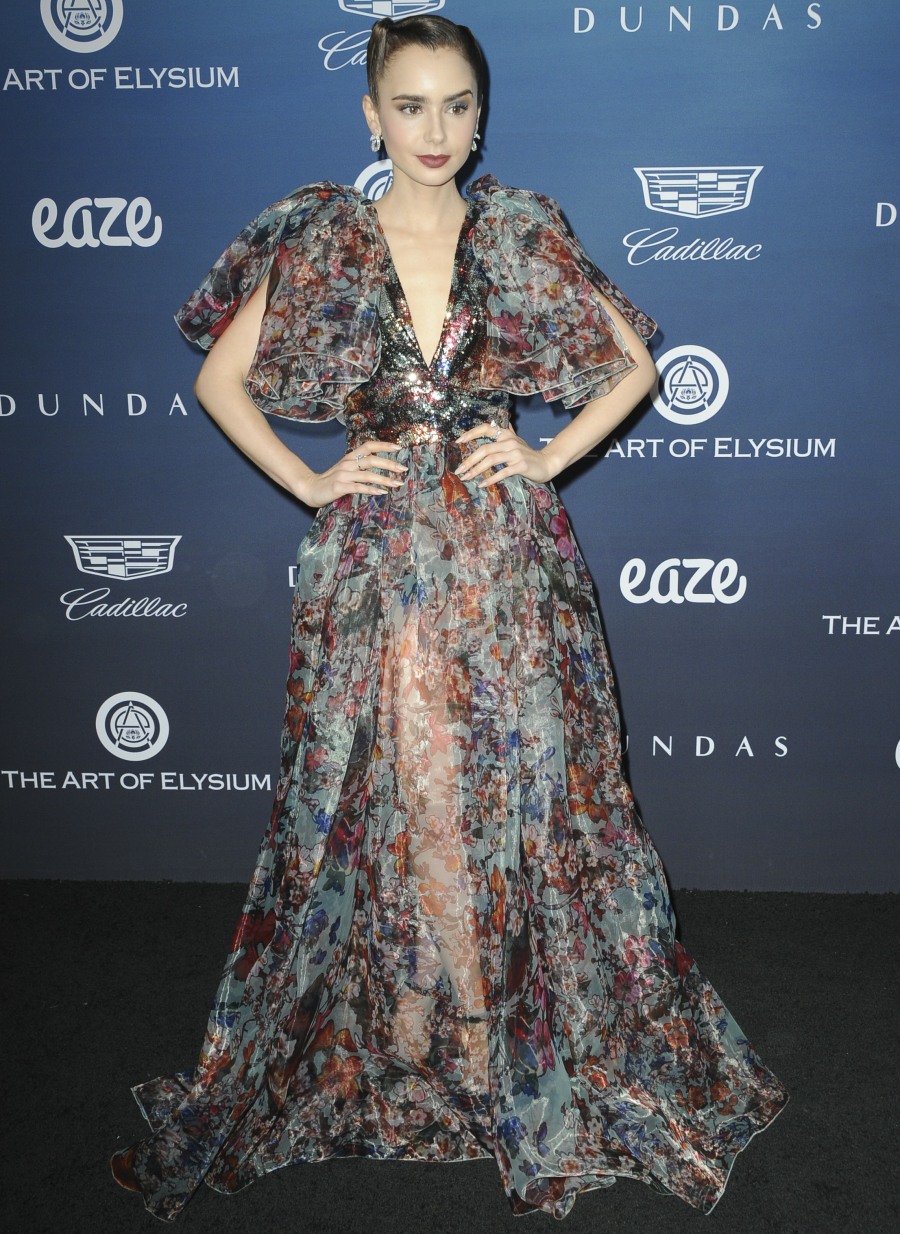 Kris Jenner, looking wicked and plotting.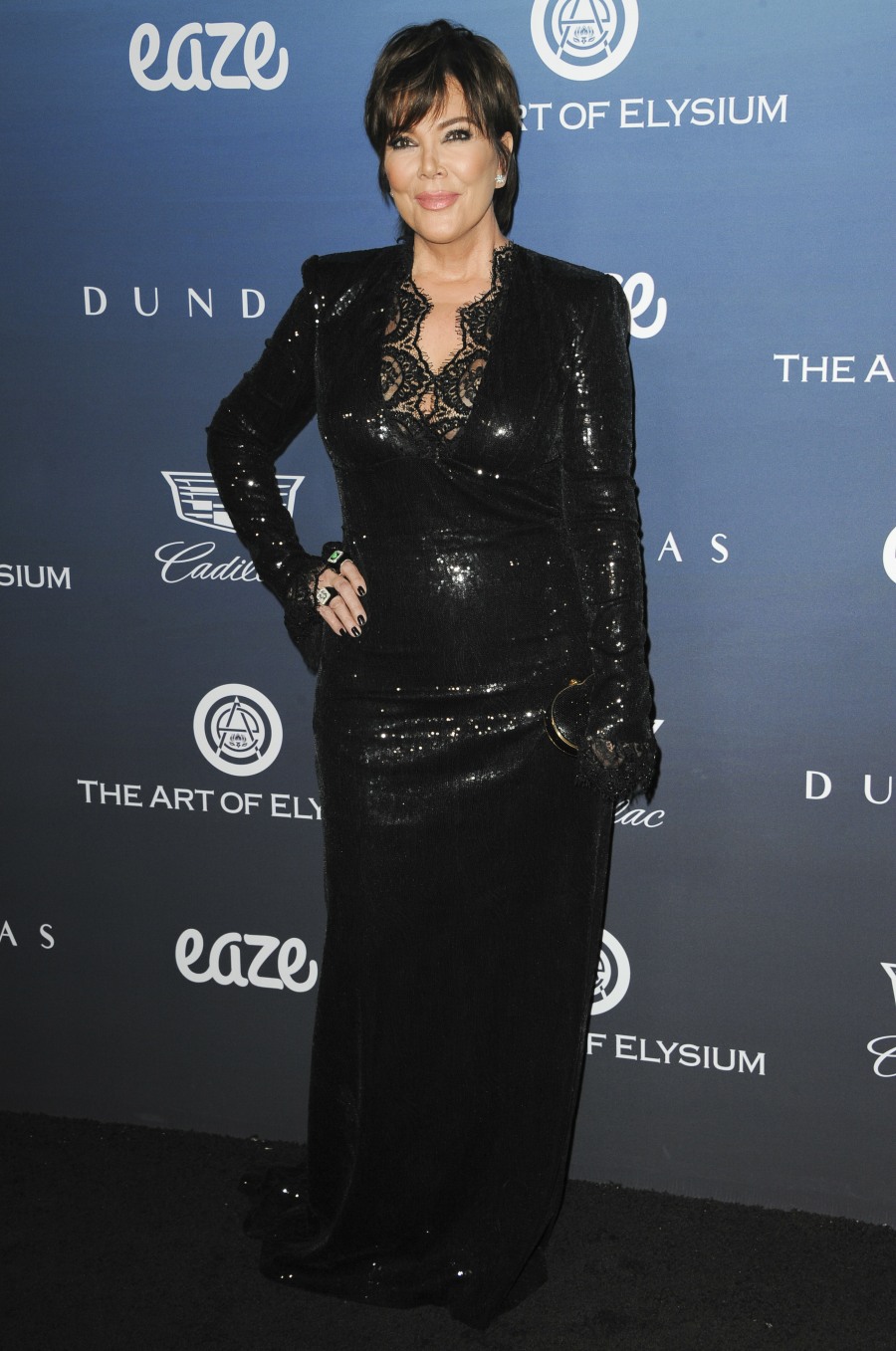 I actually love this '70s-esque flowy Dundas jumpsuit on Emily Ratajkowski. She looks great.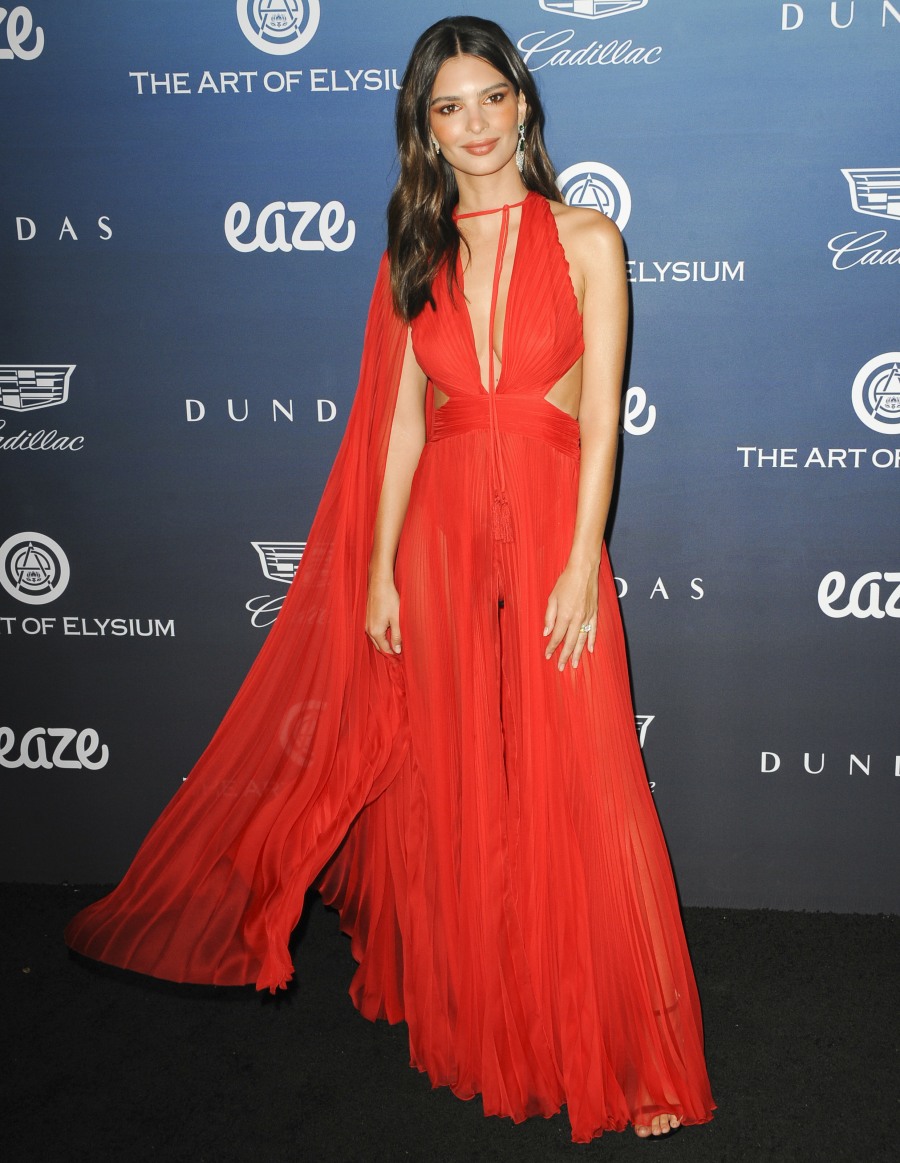 Courtney Love looks… totally normal?
Photos courtesy of WENN.