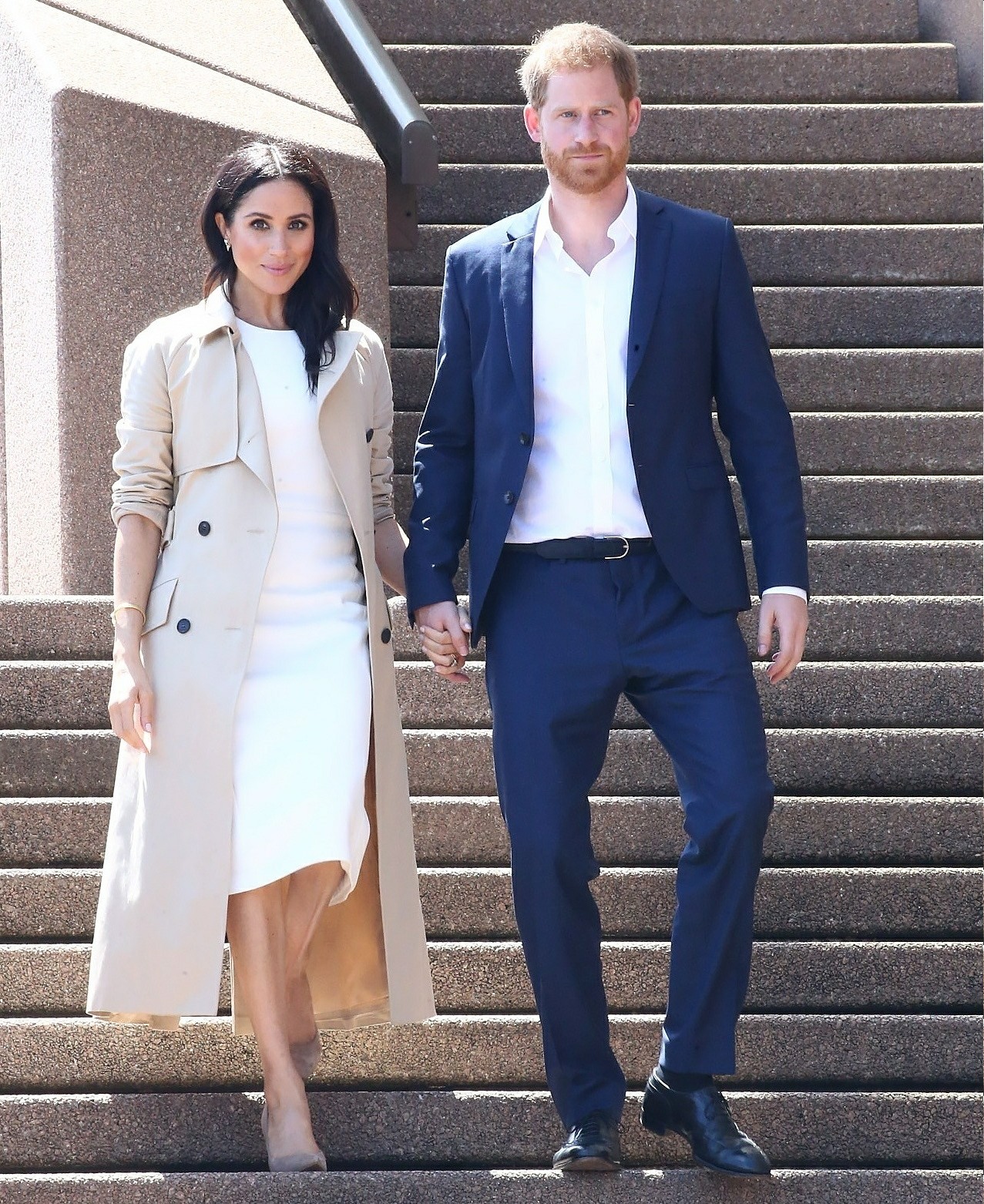 One of the big headlines at the end of last week was about the Duchess of Sussex and how much she's spent on clothes during her first year (not even) of duchessing. This is one of the big reasons why the Duchess of Cambridge did a flurry of repeats in November and December – because Kate smartly latched onto the British papers' accounting of how much Meghan has spent since she married Prince Harry. Meghan and Kate's work clothes are all bought by the Prince of Wales, through his Duchy of Cornwall income. It's all a work expense. For years, Kate has gotten bad headlines about how much of Charles' money she's spent on her work clothes, whether it's her two dozen blue dresses, her 300 buttony coatdresses, or her endless "bespoke" pieces. Well, Meghan's the same – she's spent a fortune on clothes so far, and these figures exclude her Givenchy wedding gown.
From a wedding watched by millions to her first royal tour, the Duchess of Sussex has had quite a year. And it seems Meghan has invested in a wardrobe to match, with her clothing bill for 2018 totalling almost half a million pounds. The eye-watering sum – £406,915.43 ($515,879.65) – is revealed in new research published this week by royal fashion experts UFO No More, who have totted up the amount spent by British royals and their European neighbours on clothing and accessories over the past 12 months.

Researchers from the fashion blog – which stands for Unidentified Fashion Objects – calculated the cost of some 1,661 new pieces debuted in 2018 by royals in Britain, Denmark, Sweden, Spain, Norway and the Netherlands. Their findings put Prince Harry's wife some £300,000 ($380,334.30) ahead of her closest contender, Denmark's Crown Princess Mary – and that's not including the cost of Meghan's show-stopping bespoke Givenchy bridal gown.

And she splashed out almost six times times as much in 2019 as her sister-in-law Kate, who wore less new clothing this year as she spent several months away from the public eye following the birth of Prince Louis in April. In October, MailOnline exclusively revealed how Meghan had worn clothing worth a staggering £117,934.62 ($149,515.27) during her 16-day Pacific tour with Prince Harry – almost the same amount that Kate spent on clothing for the whole of 2017. The Prince of Wales is understood to cover the costs of Kate and Meghan's wardrobes for 'work-related' engagements through his official household budget, funded by the Duchy of Cornwall.
By now, everyone knows I'm a Meg Defender, but I can't really defend this. This is WAY too much money for about seven months of duchessing. How many trench coats does she really need? And Meghan should know by now – she won't be given the same grace period or goodwill that Kate has gotten for how much she spends. I will say a few things as mitigating factors about Meghan though. One, I'm pretty sure these numbers include her jewelry, some of which she might have owned beforehand, some of which might have been gifted to her, and all of which will totally be reworn for years to come. Jewelry = investments. Same with purses and shoes, honestly. Secondly, Meghan smartly invested in some separates and good-quality classic pieces which will hold up for years. Thirdly, she's pregnant and her figure is changing so of course she's going to need new clothes for that too. Still… she'll learn that she can't spend like this in the future.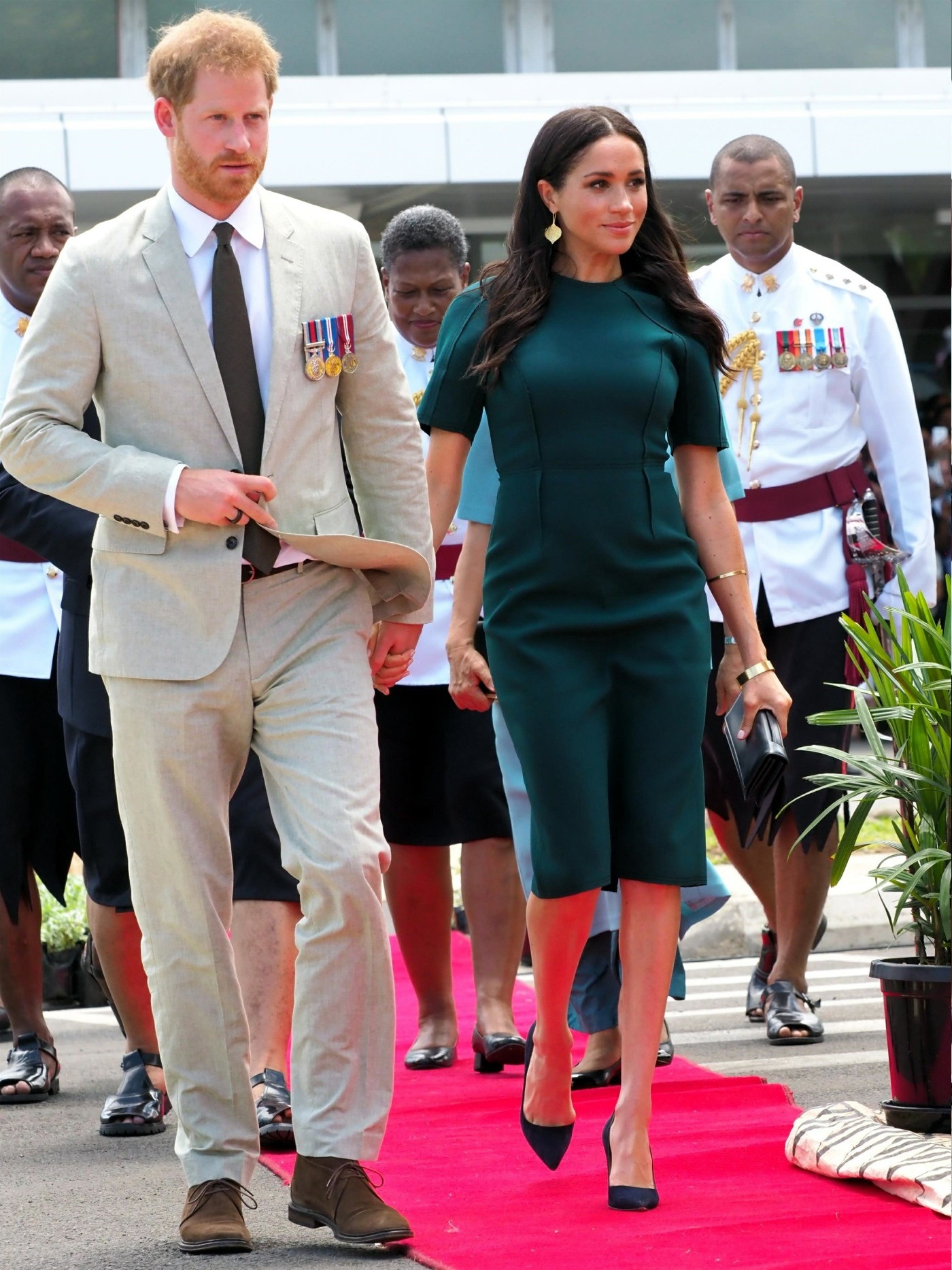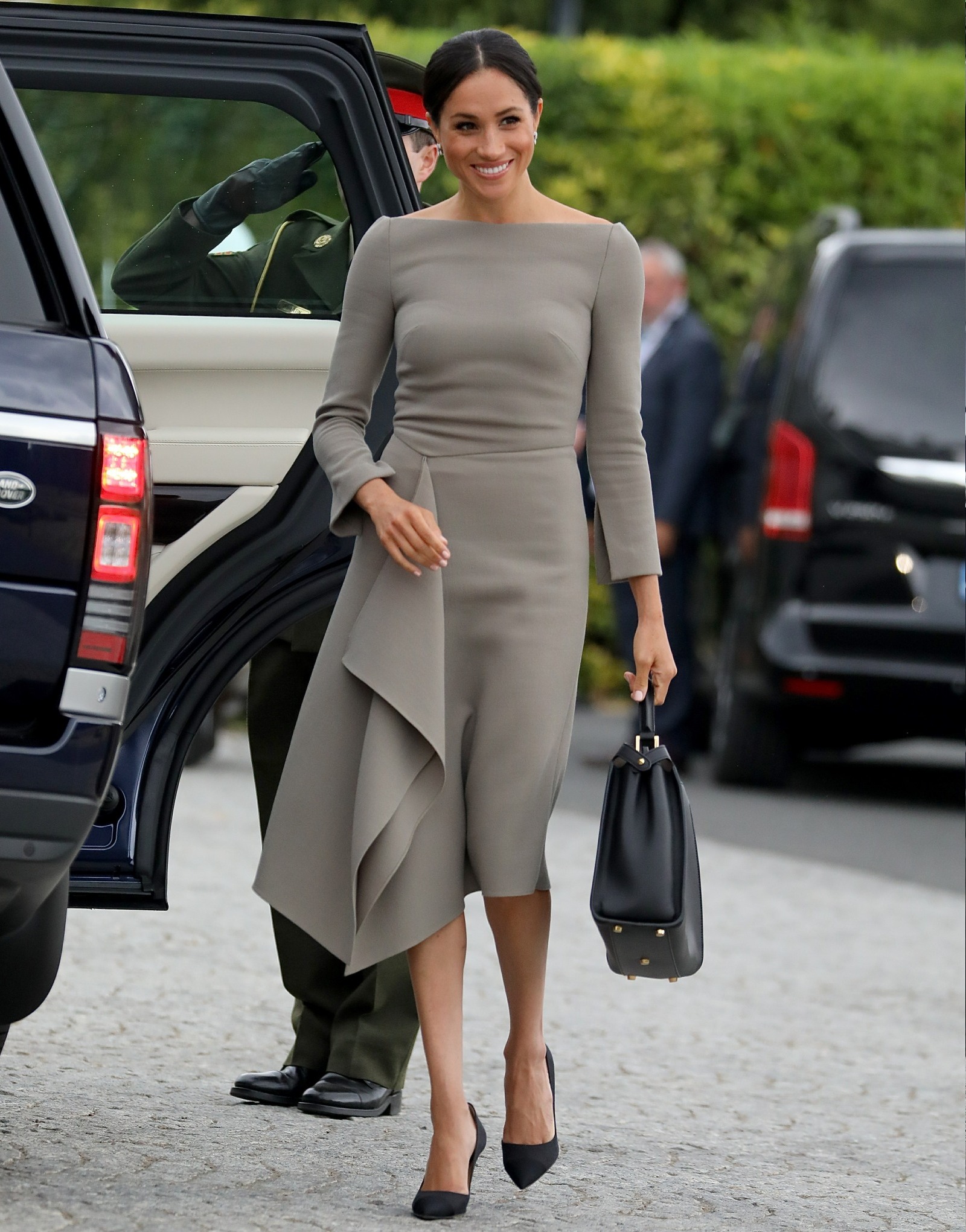 Photos courtesy of WENN, Backgrid and Avalon Red.