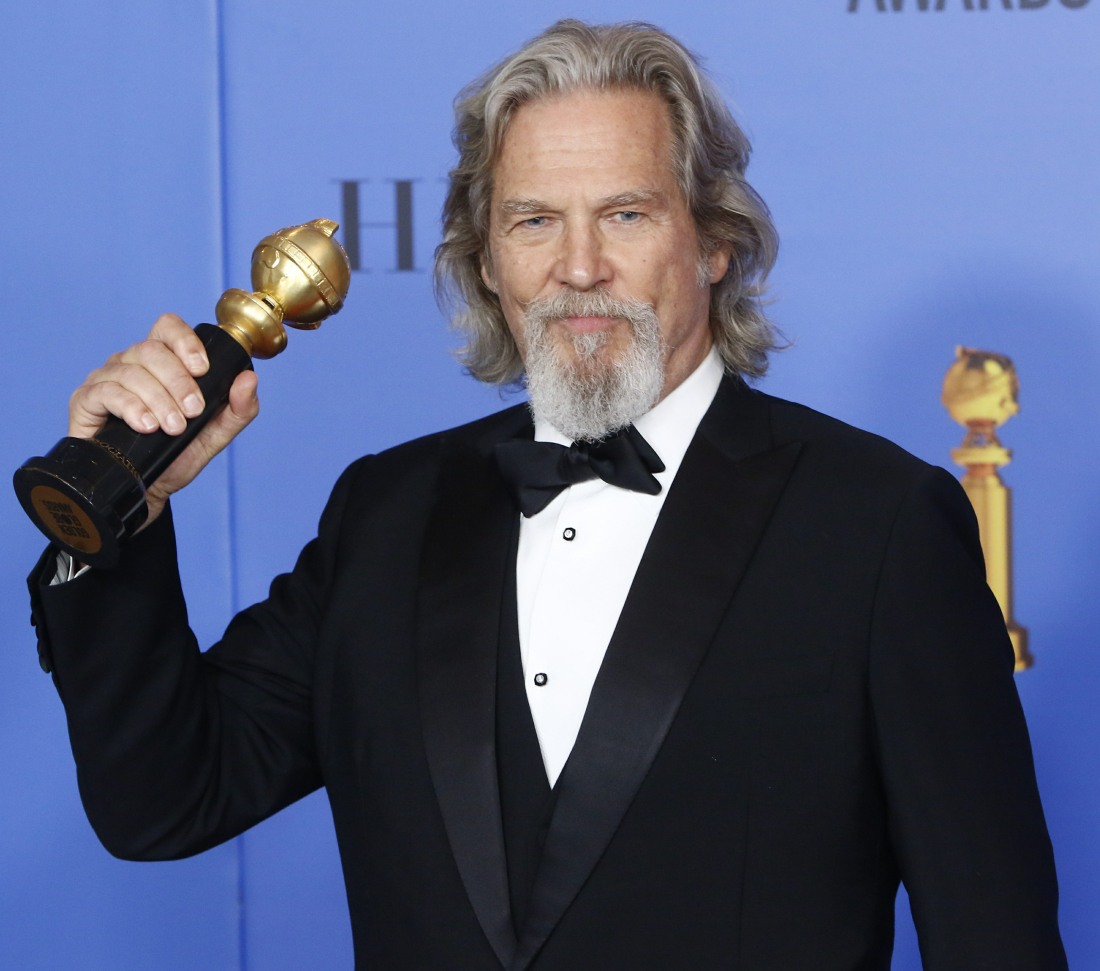 In 2017 and 2018, the winners of the Cecil B. DeMille Lifetime Achievement were Meryl Streep and Oprah Winfrey. Both women used their moments to make timely political statements in well-thought-out, coherent arguments. The winner of the 2019 DeMille Award did not follow the same pattern. Jeff Bridges got on stage and he just… I mean, The Big Lebowski is a great movie. It's a cult classic, or simply a classic. Jeff Bridges is brilliant in it. OR IS HE? Maybe Jeff Bridges really IS The Dude.
The question is… how high was Jeff? Or was he drunk? Or was he buzzed on weed AND white Russians? Did Jeff and Chris "Sexual Napalm" Pine smoke a joint in the bathroom or nah? The trim-tab conversation is… something. "Tag, you're it" is some kind of Golden Globes speech.
Amazing tribute to the career of the "The Dude," Jeff Bridges. #GoldenGlobes pic.twitter.com/umrQue0ulf

— Lights, Camera, Pod (@LightsCameraPod) January 7, 2019
Seems especially fitting to honor Jeff Bridges at a time when everyone's talking about white Russians. #GoldenGlobes

— shauna (@goldengateblond) January 7, 2019
I'm realizing, as I watch this, that Jeff Bridges maybe wasn't really *acting* in Big Lebowski?

— Chris Hayes (@chrislhayes) January 7, 2019
Do you think Jeff Bridges is in all those westerns because he's always out in the desert smoking weed and shooting guns at stuff, and it's easier to cast him than to film around him?

— Josh Gondelman (@joshgondelman) January 7, 2019
Find you someone that looks at you the way Chris Pine looks at Jeff Bridges. pic.twitter.com/P1j90KgsPR

— BuzzFeed (@BuzzFeed) January 7, 2019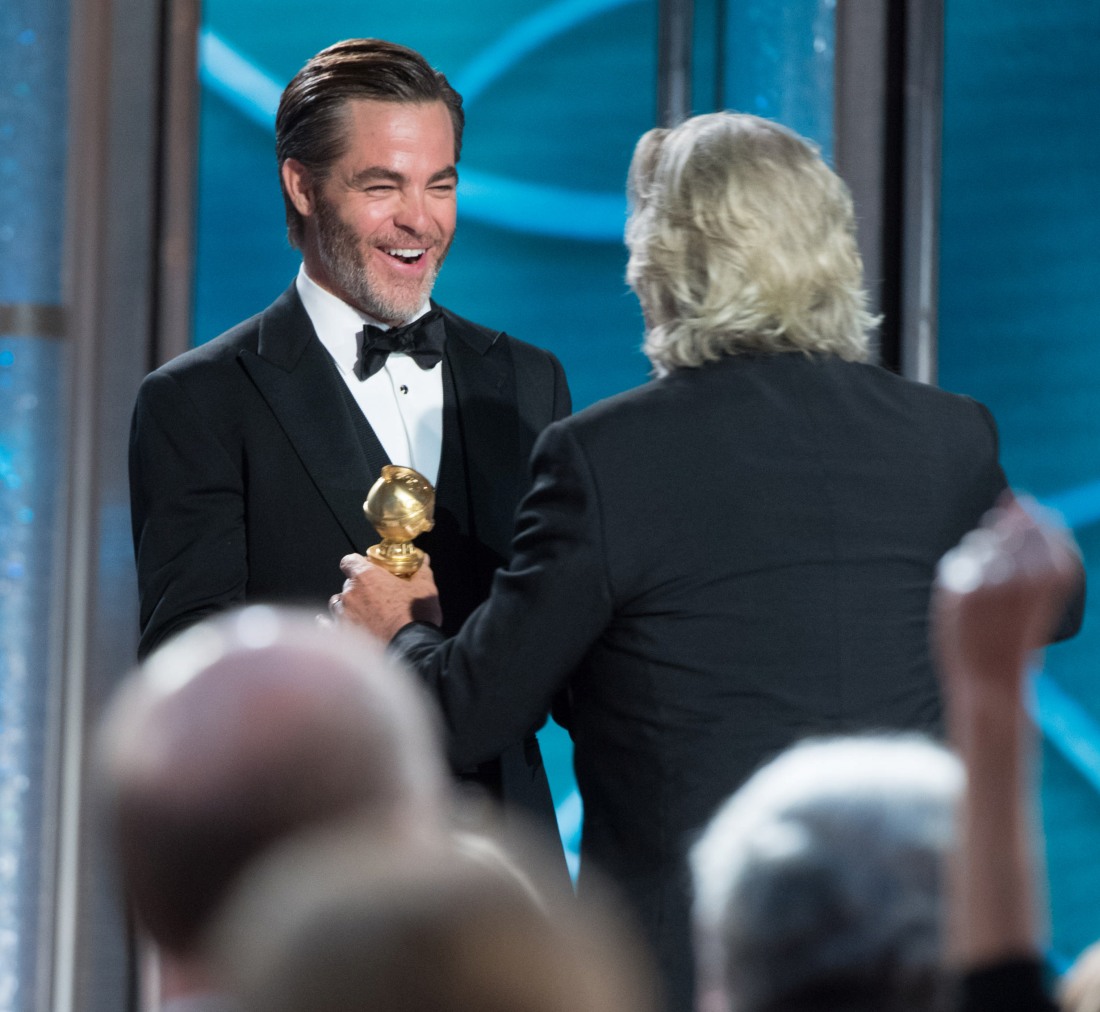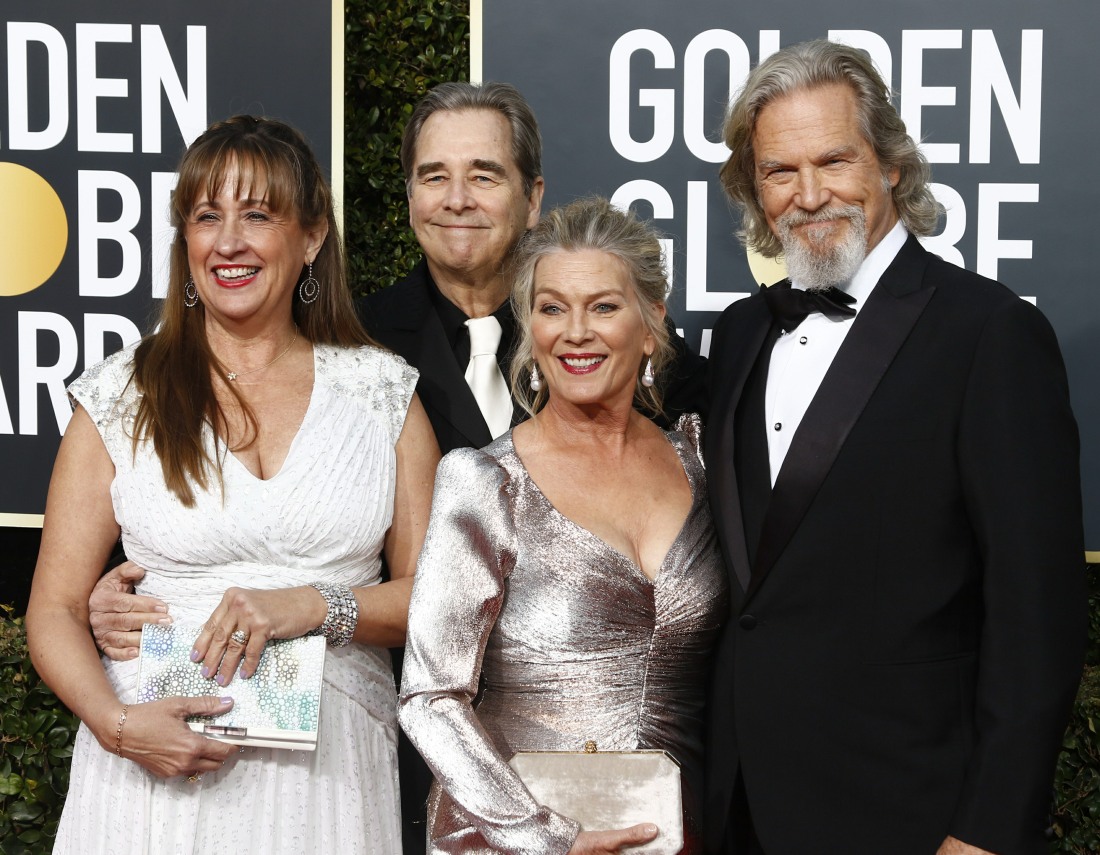 Photos courtesy of Avalon Red, WENN.