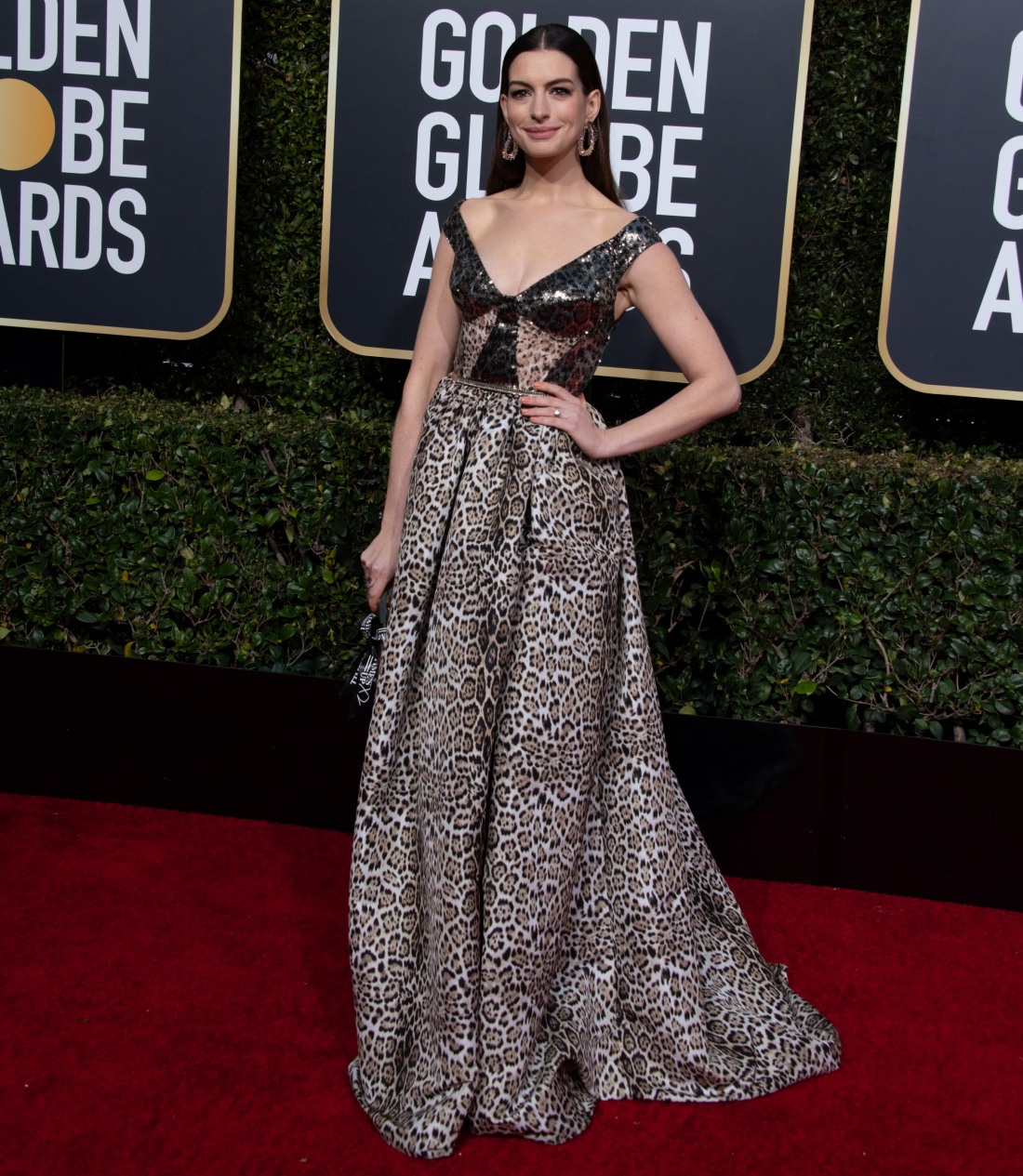 Pretty much as soon as Anne Hathaway got out of her limo, people were already pursing their lips and calling her the worst dressed. She's not MY worst dressed, but let's be clear: this is not a good look. I think Anne probably wanted to do something really different than her usual Armani or Valentino looks, so she went with a designer she rarely wears: Elie Saab. And maybe Elie Saab did her dirty. I don't know. Is it possible she actually chose this for herself and the people at Elie Saab were like "really, girl?" All that being said, I don't mind an animal print. But if you're going to be bold enough to do an animal print, don't weaksauce it with this boring AF cut.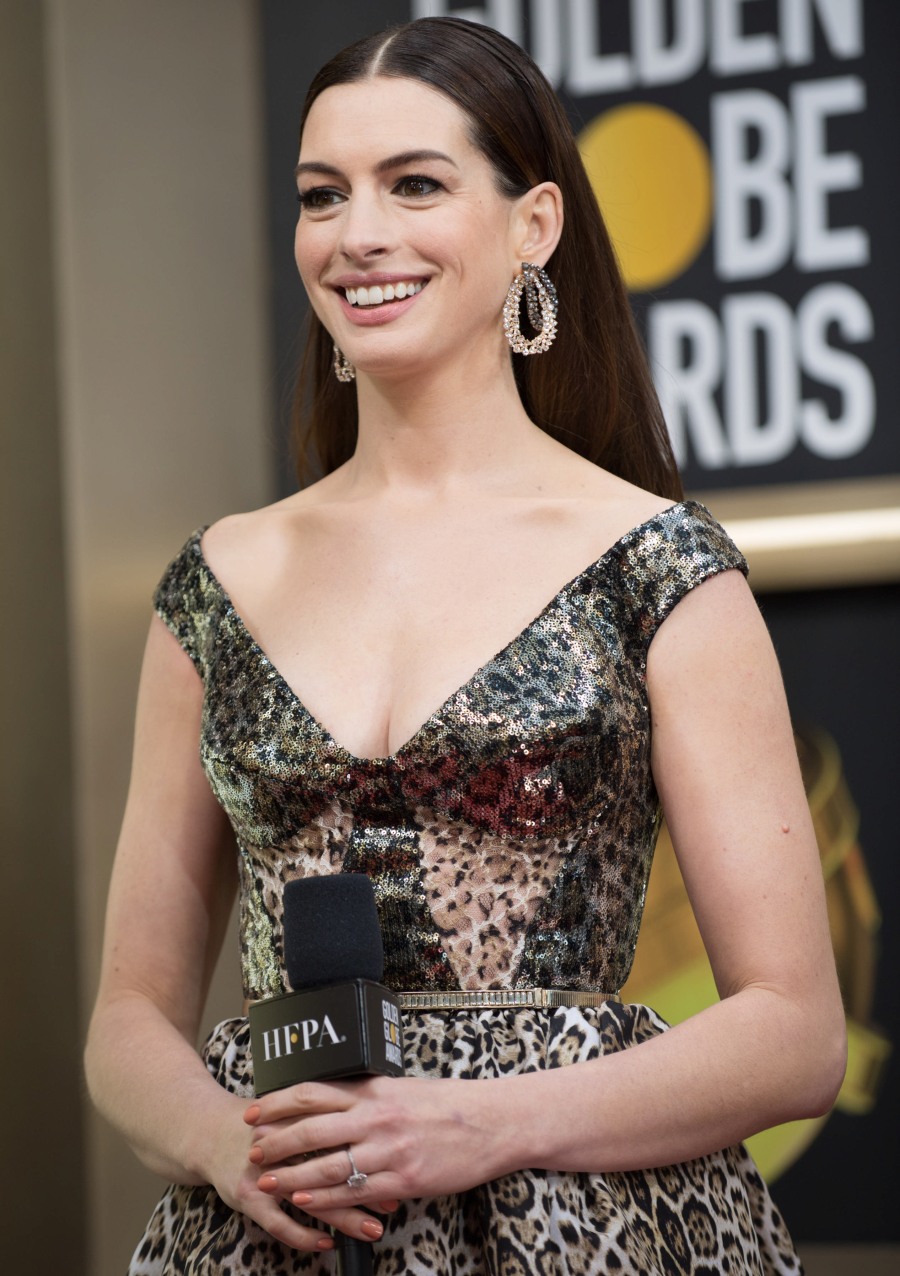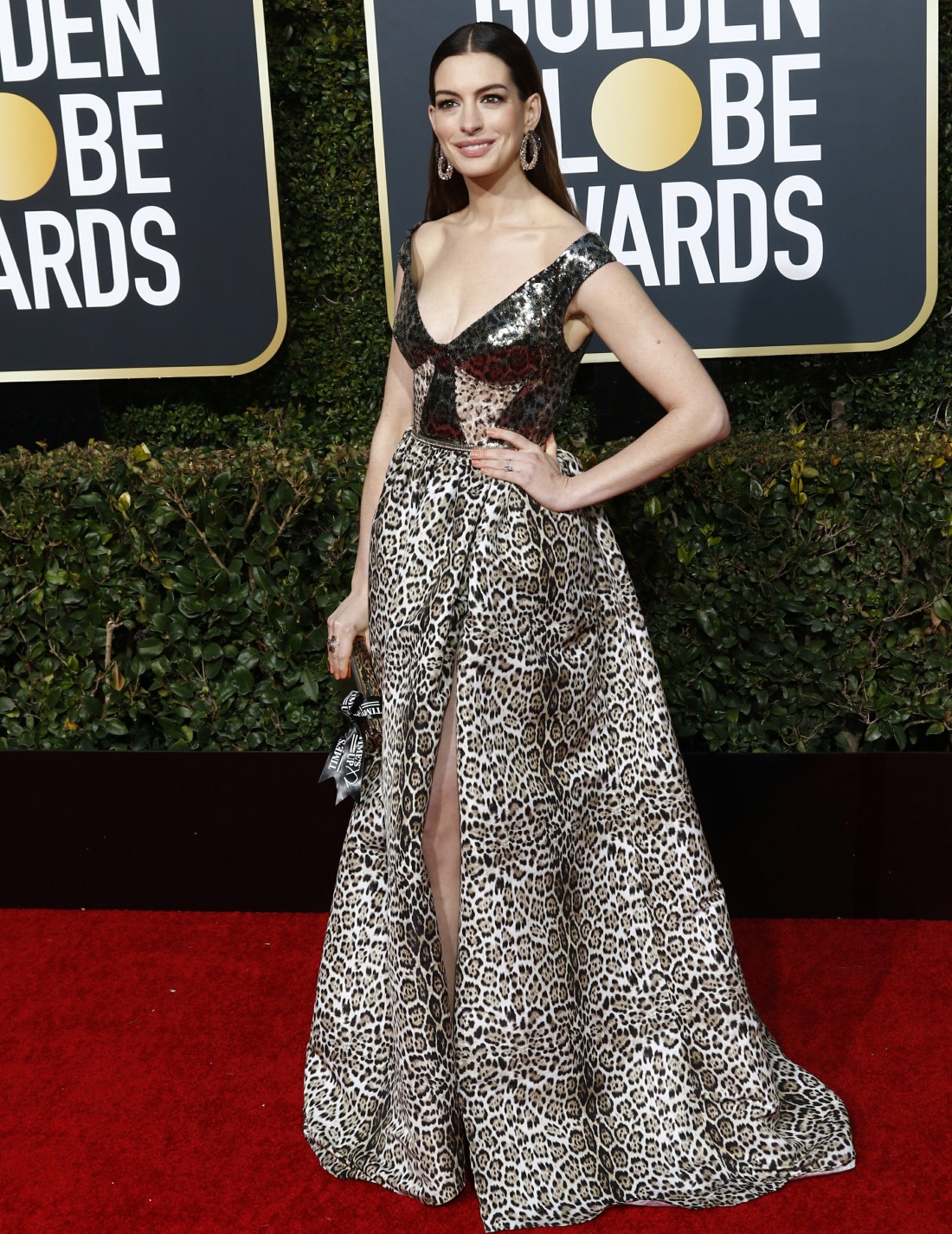 Usually, Jessica Chastain gets about five things wrong all at once on any given red carpet. This Burberry look was an exception – it's not my favorite look of all time, but it's totally solid. The only thing I would change is her hairstyle. She can do a slicked back style if she wants – ugh – but don't make it look like you're channeling Coneheads.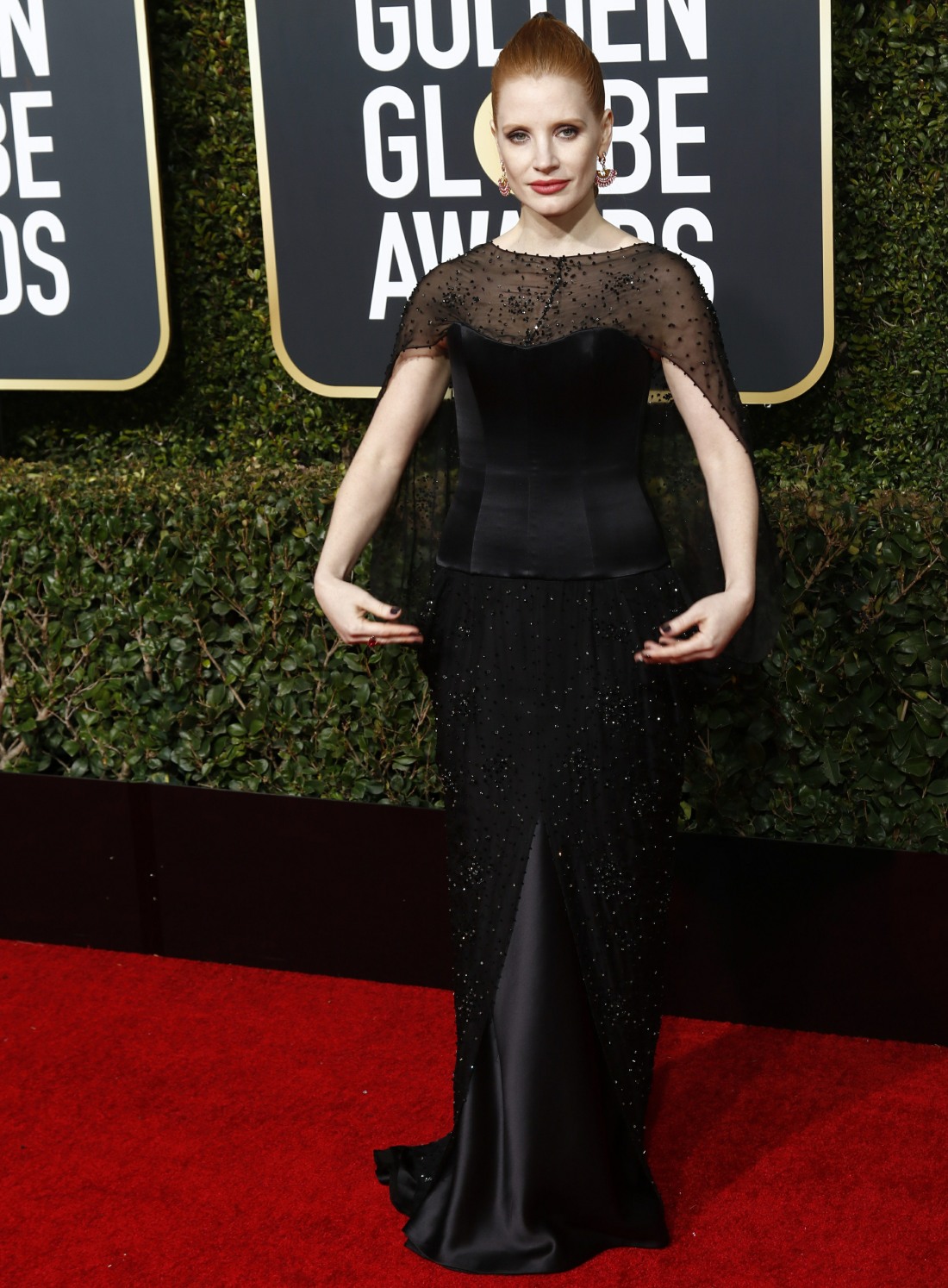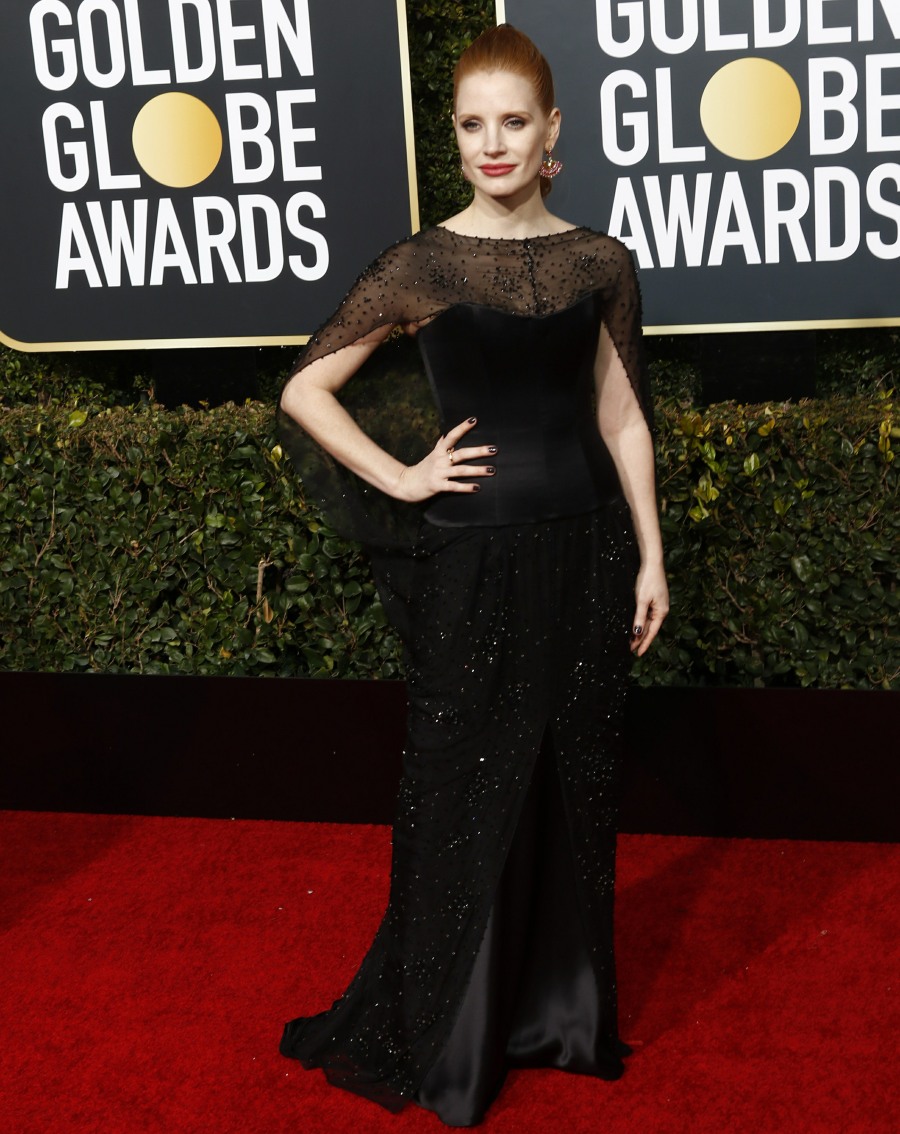 Penelope Cruz in Ralph & Russo. What a snooze, right? It probably costs a fortune to look this boring.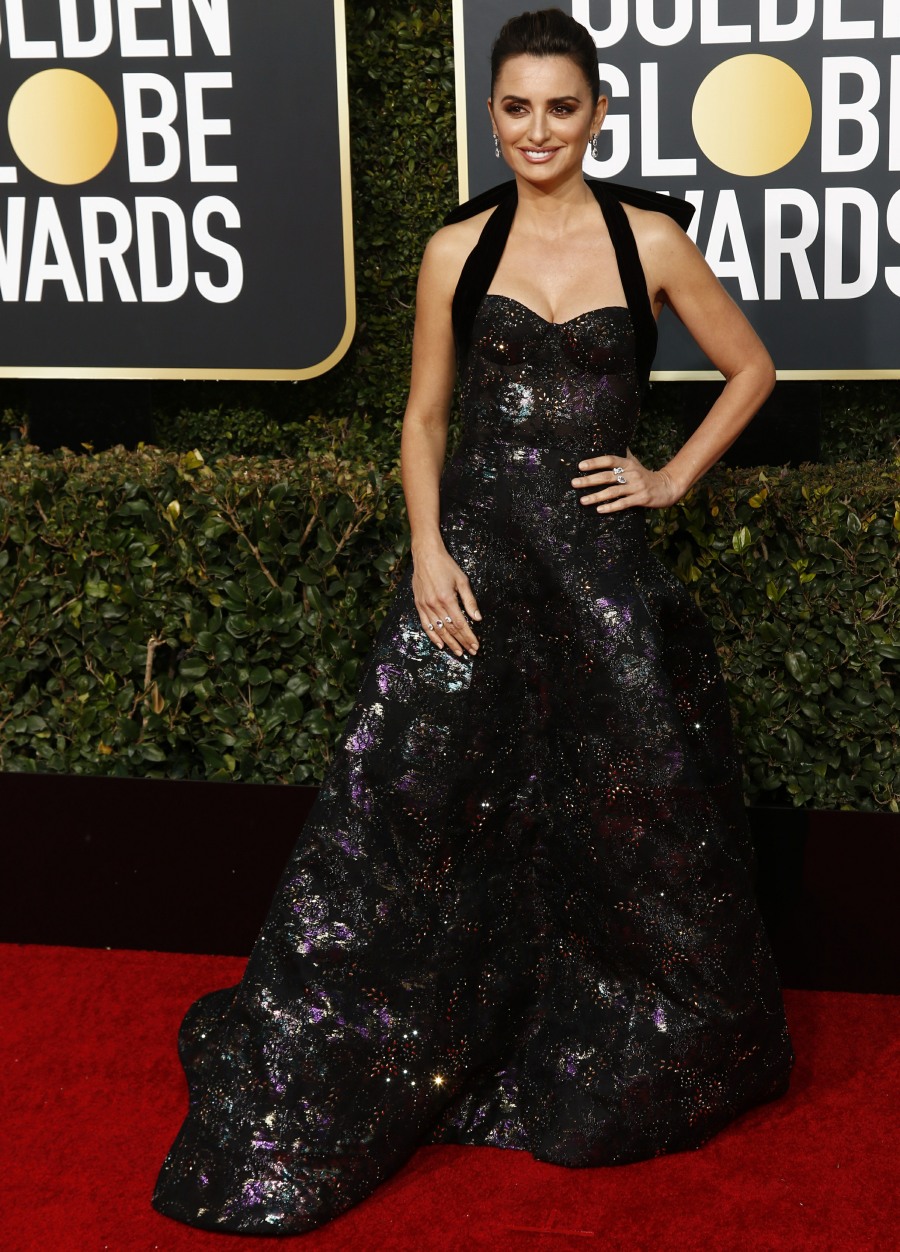 Photos courtesy of Avalon Red, WENN.