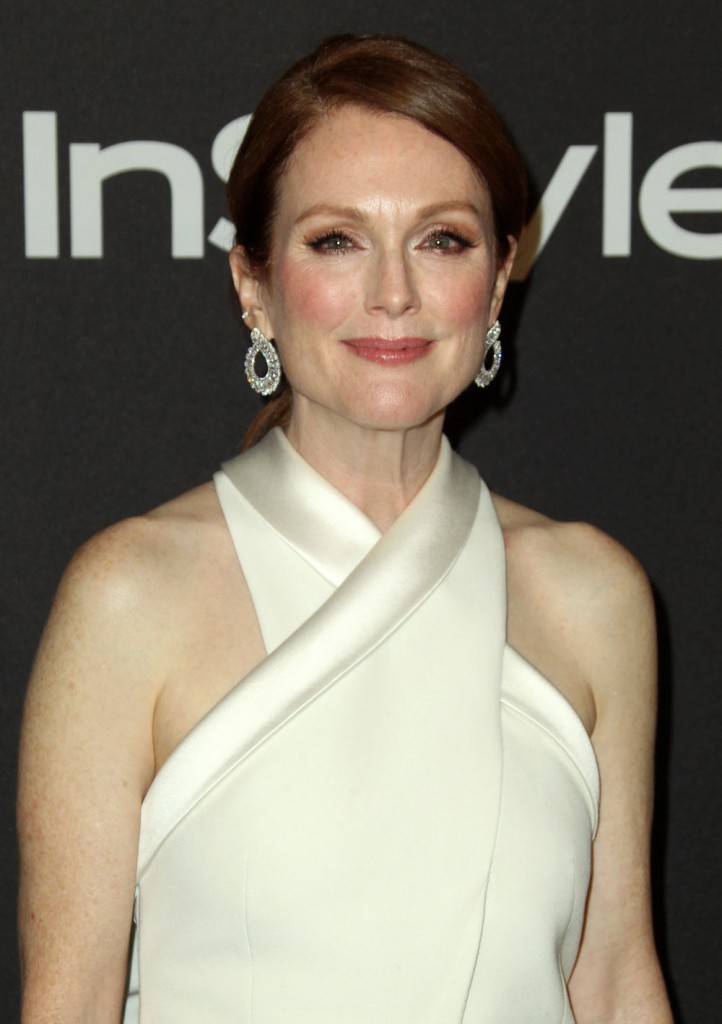 All credit to The Fug Girls for the term scrolldown fug, which I'm pretty sure they coined. That's the best way to describe Julianne Moore's Givenchy look last night. I saw her get out of the limo and I thought "oh that's not bad, it could be more fitted." We're so used to being disappointed by Julianne's fashion that I thought it could be worse. It was though, check out the skirt below. It's got like a weird split vest mullet top, a long skirt with a mesh overlay and a giant bow at the T back with more of that mesh running along the seam. That's a lot of attention to detail for such a bad result. I wish you could see the face I'm making, it's similar to this.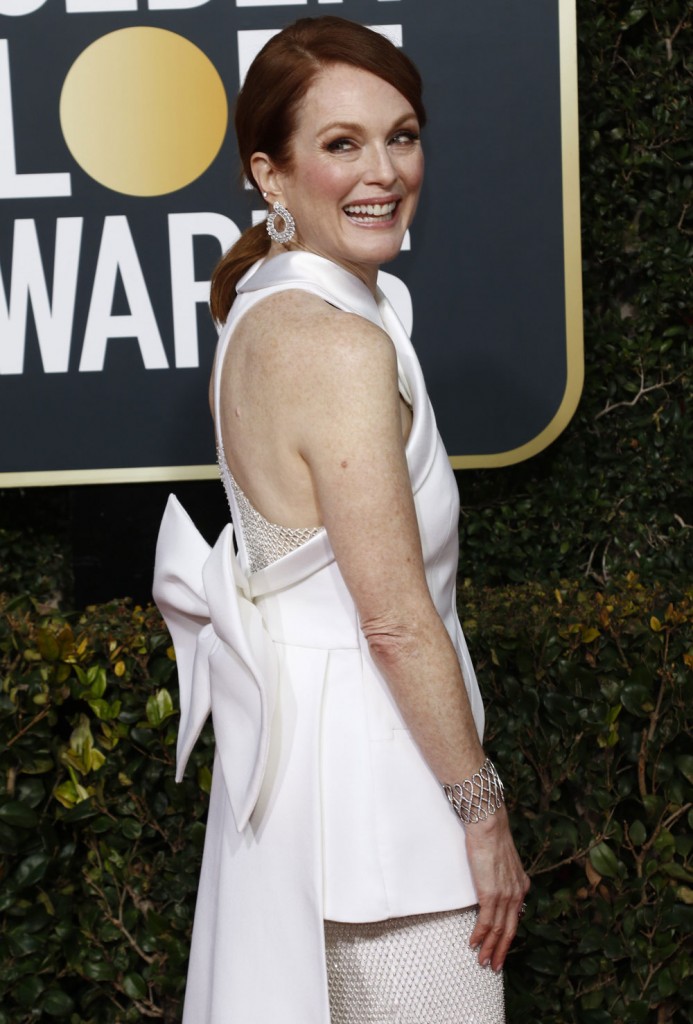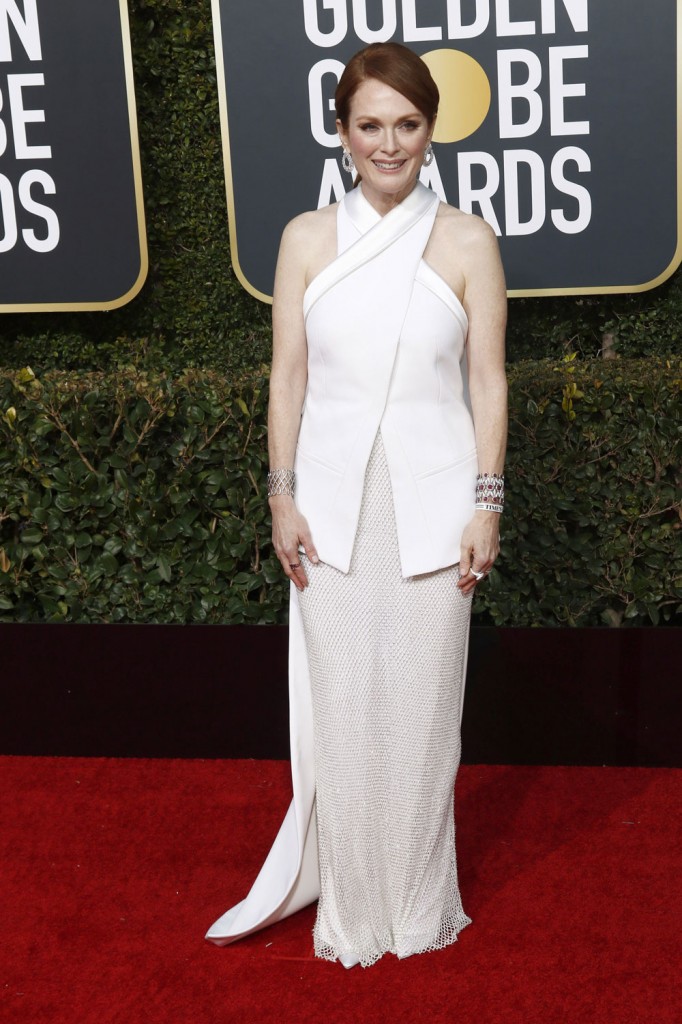 Rosamund Pike was also in Givenchy, in a black cutout dress. It doesn't need the little sequin jacket, that looks like it goes with a different dress. The top is sort of interesting and I like the built in choker collar. It doesn't need that see through part along the skirt though and what's with the half circular pattern? This has different elements that have no business being thrown together in one dress, but that's true of Julianne's look too.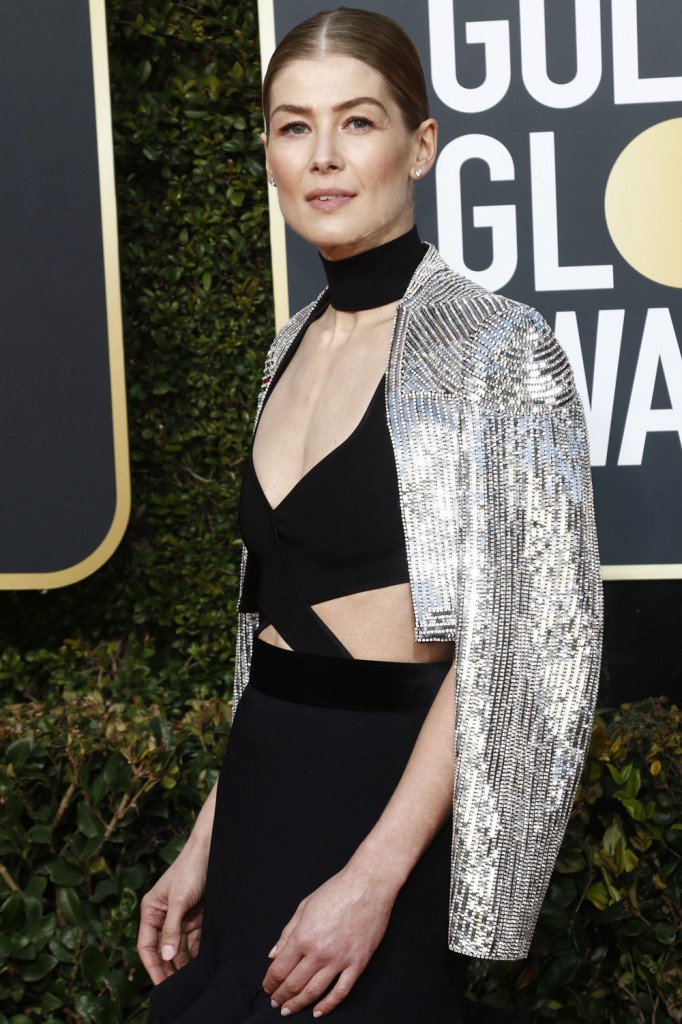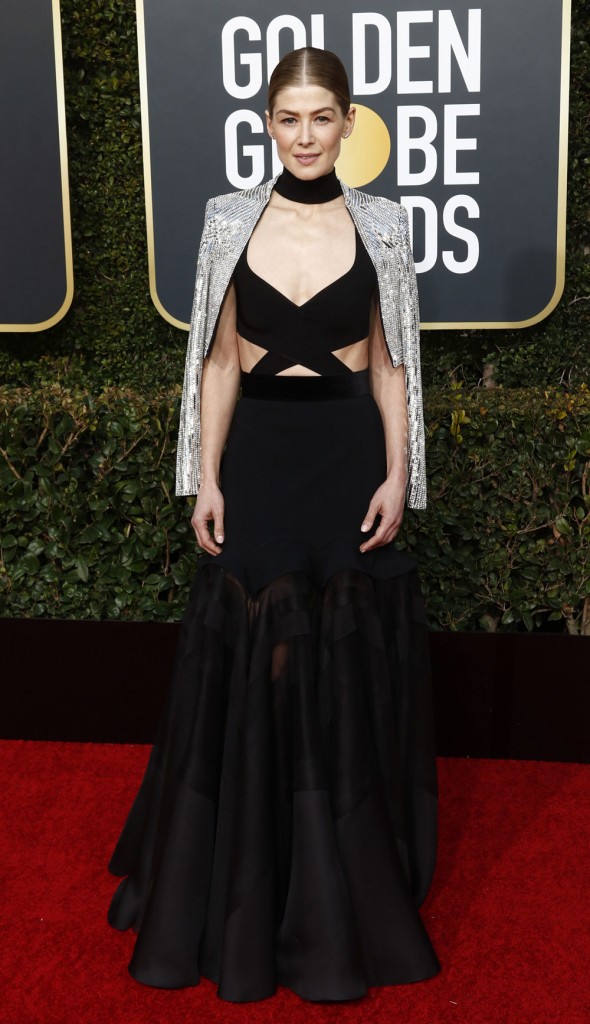 Debra Messing had on a metallic sequin and feathered Pamela Roland gown which was just ok. I think her heavy-handed makeup is throwing this off. She told Giuliana that she was the only one of the Will and Grace cast there (apart from Megan Mullally, she was a presenter) because it wasn't nominated for anything. Debra was nominated for Best Performance in a Musical or Comedy though, that should count for something. (Rachel Brosnahan won in that category for Mrs. Maisel.) She also said "We've never won. So we drink. Because at the Golden Globes that's what you do, you drink." So many of the presenters looked high to me though. It's legal in California now, I don't blame them.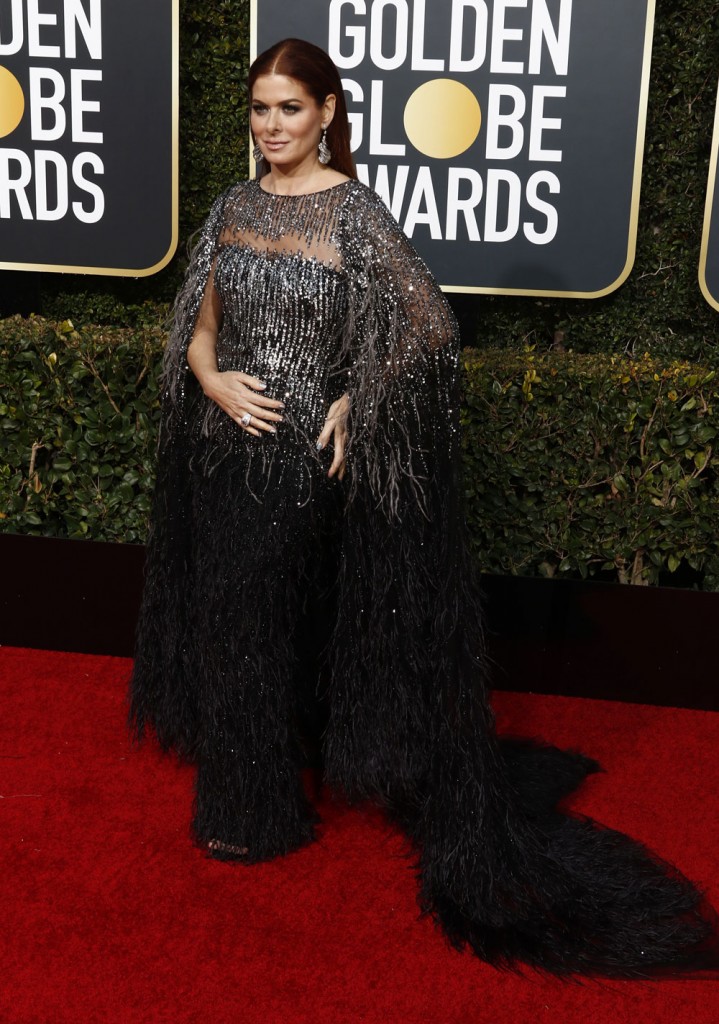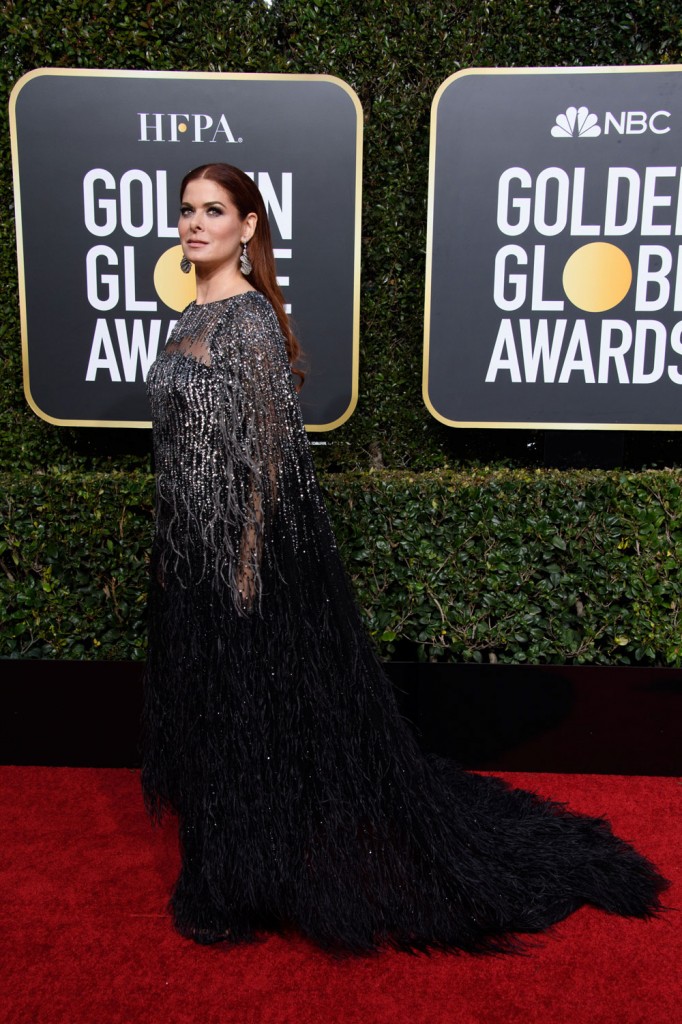 Caitriona Balfe was another attendee whose styling let her down. She did one of those faux bob looks which can work, but not with visible barrettes like that. She had on Moschino and it's like her hair is matched to the puffy parts of her gown. The dress isn't bad per se it just needs a better look overall. She's so gorgeous and can look much better than this. She lost in the Best Actress Drama category to Sandra Oh.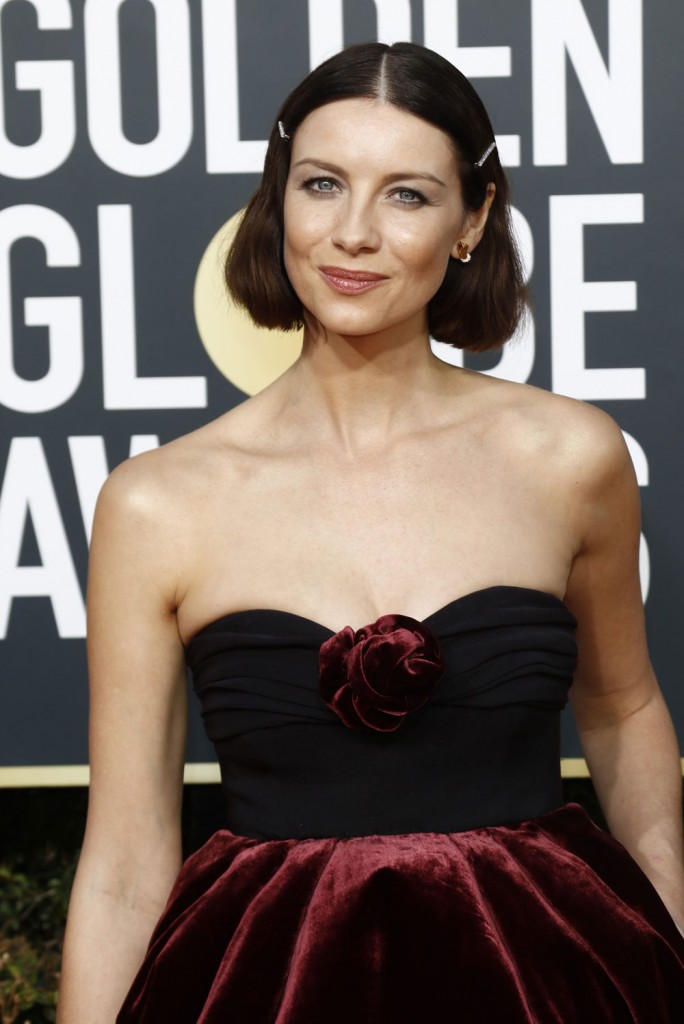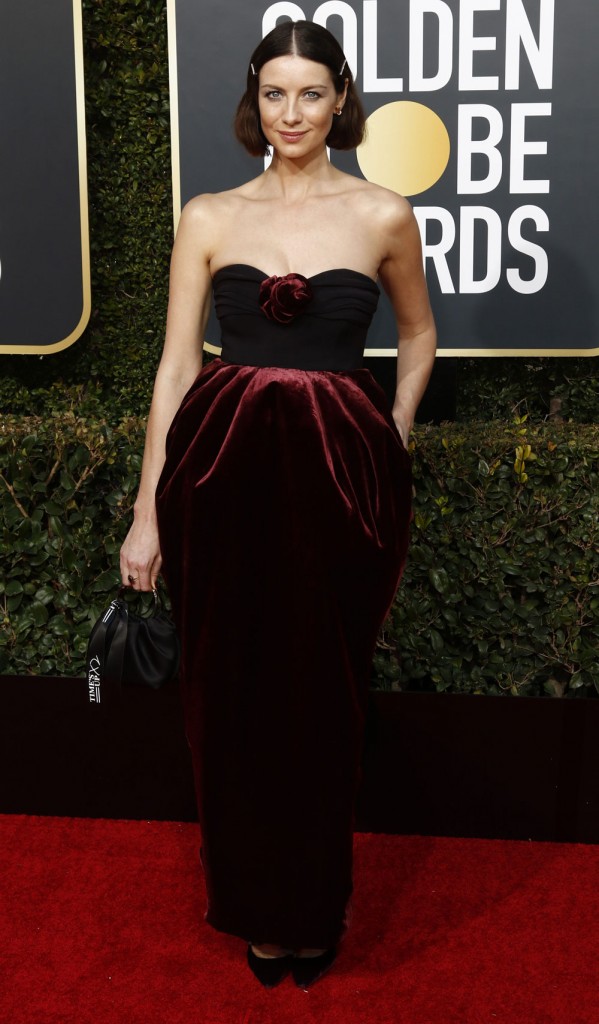 Photos credit: WENN