Idris Elba looked amazing at the Golden Globes. He wore a dark green Ozwald Boateng tuxedo with a circular pattern and coordinating green suede shoes. Idris was there to promote CATS with Taylor Swift (that is still such a weird thing to write). He is also the reigning Sexiest Man Alive and the Globes are perfectly on brand. Idris has long been rumored for the role of James Bond. As a Bondophile, I can understand why there is a discussion on his age but I don't care. Unfortunately, nobody asked for my opinion on the matter. Idris knows we are obsessed with this conversation and he's having a lot of fun with it (further proof he'd make a good Bond, btw). And like any good Bond would, when he saw an opportunity, he took it. During the ceremony Idris ran into current Bond, Daniel Craig, and immortalized the moment:
Er…. pic.twitter.com/cl9CNTN1Iv

— Idris Elba (@idriselba) January 7, 2019
Let me join in the chorus of those saying: HA! This makes me smile so wide. And I'll bet it took all of 45 seconds to make this happen: "Eh, Daniel – c'mere for a 'I'm coming for your role' shot." "You bet."
And Daniel isn't the only Bond Contender Idris had his mark trained on, he couldn't get enough of fellow Bond rumor-miller, Richard Madden:
Richard Madden & Idris Elba at the #GoldenGlobes I'm in love 😍 pic.twitter.com/NNZy69rtzB

— Hannah (@hannahfun1) January 7, 2019
Idris Elba hugging Richard Madden 🖤 pic.twitter.com/SZducyCXWB

— MillieinBlack&White (@Millieinbandw) January 7, 2019
However, keeping an eye on the competition wasn't Idris' only job at the Globes. The role he seemed to most relish was proud dad to the Golden Globes Ambassador, Isan Elba:
Idris Elba introducing his daughter Isan as #MissGoldenGlobe ❤️ pic.twitter.com/qrnMV5slL7

— celebitchy (@celebitchy) January 7, 2019
And proud he should be. As ambassador, Isan has made mental illness her cause in honor of her mother, Kim Norgaard, who suffers from bipolar depression and chronic anxiety. HFPA donated $50,000 in Isan's name to the Boris Lawrence Henson Foundation, which was created by Taraji P. Henson.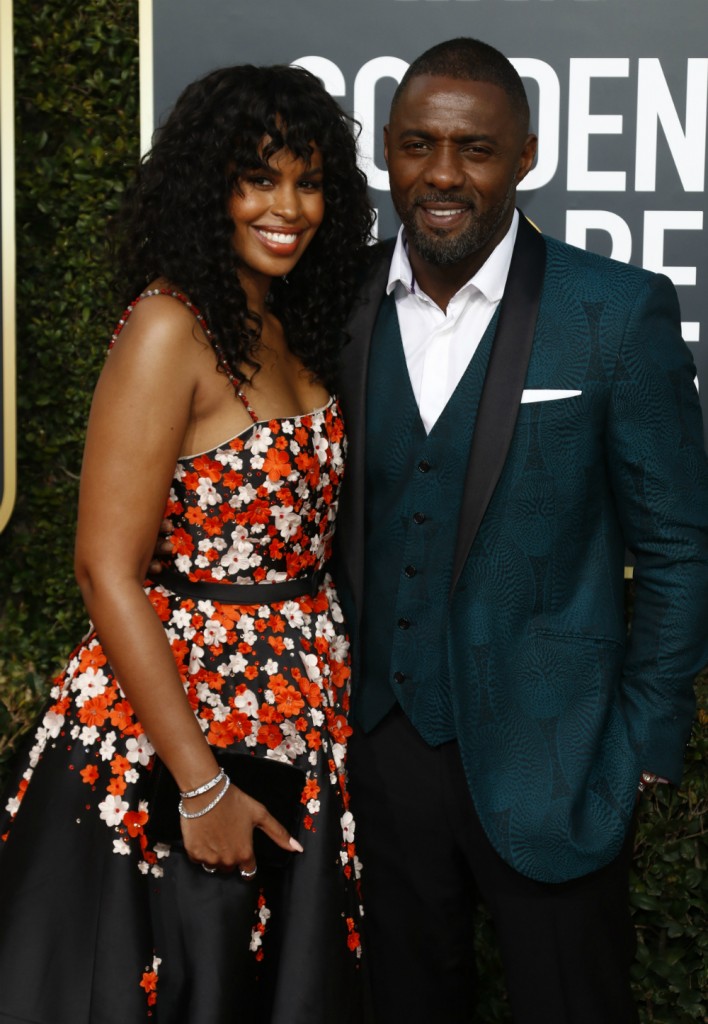 Photo credit: WENN Photos, Twitter and Getty Images