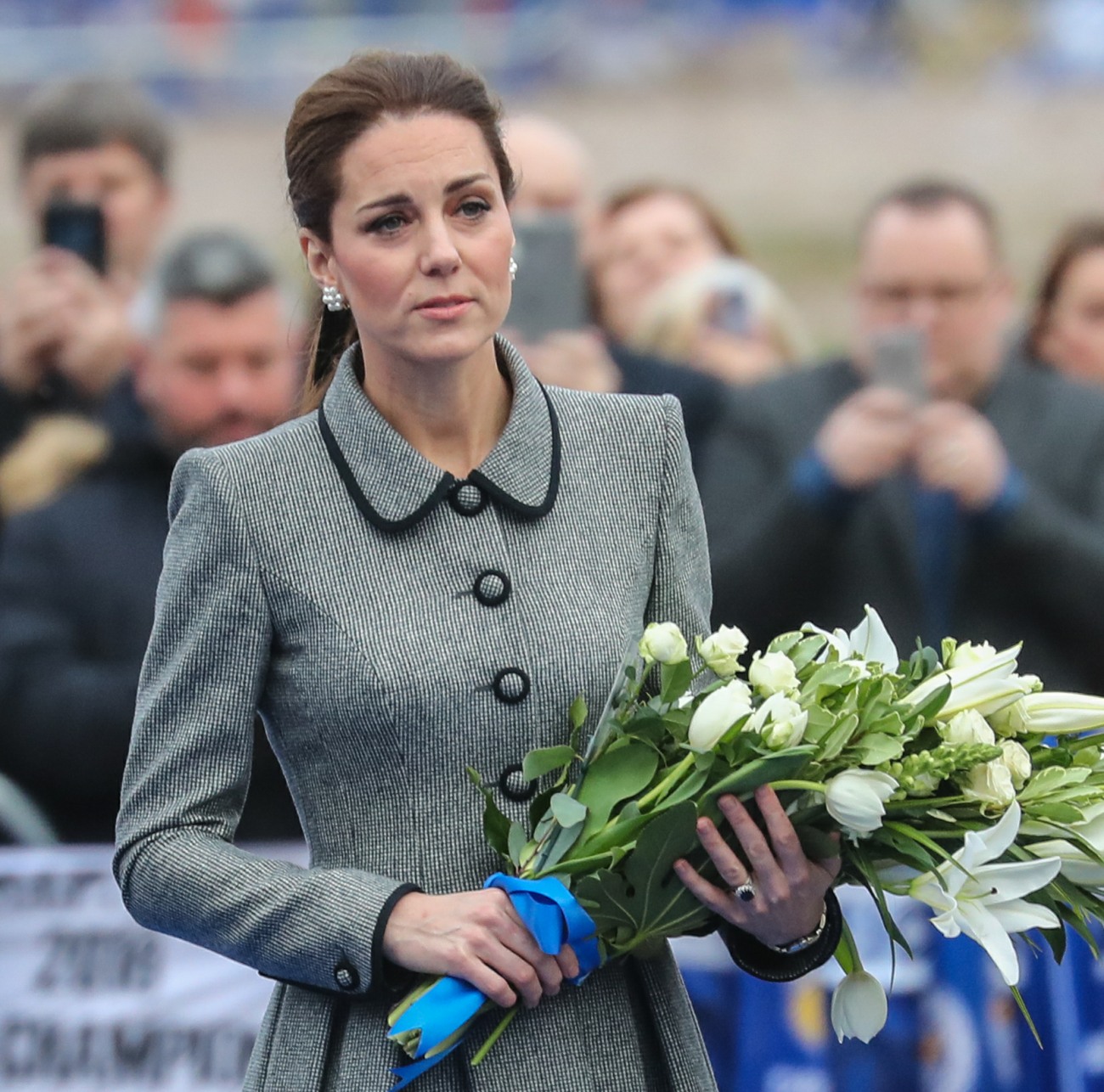 This was one of the weirdest royal stories to break over the holidays, and it really felt like the British papers were going overboard for no apparent reason. The rumor was that the Duchess of Cambridge's well-liked stylist Natasha "Tash" Archer was leaving Kate's employ. The rumor started because Tash was given the Royal Victorian Order at the end of the year – a common honor given to people who work for the royal family for a certain length of time. Apparently – and I didn't know this – Tash has been working for the royal family in various capacities for the better part of a decade. I thought Kate was her first royal job, but I guess not. Tash has been working as Kate's stylist for about four years. Imagine all of the buttons Tash has had to dutifully sew onto clothes. #CombatPay
Anyway, the RVO honor generally means that someone is about to leave their job. That was the leap that the British papers made, that "Duchess Kate is losing a trusted aide!" I'm sure the tabloids would have found some way to twist it into "Natasha leaving because Meghan made her cry too!" But in any case, Natasha isn't leaving. She's just on maternity leave, because she recently had a baby with her husband, a Getty photographer named Chris Jackson. Jackson has gotten so many plum royal assignments over the past few years, and I never put it together before now: Jackson is getting these assignments because he's married to Kate's terrible stylist.
Kate Middleton's trusted stylist ended 2018 on a high note! In addition to recently welcoming her first child, a son named Theo, Natasha Archer was named to the Royal Victorian Order in the Queen's honors list.

The award – established by Queen Victoria to honor distinguished service to the monarch, members of the royal family or representative of the monarch – is often reserved for former staff members. However, Kensington Palace said that Archer (better known as "Tash" to Kate's inner circle) has not left her position but is on maternity leave.
For now, I'll believe the palace. I think Tash is on maternity leave, and she has no plans to quit her royal job. But I do wonder if Kate will hire a temporary stylist in Tash's absence, or if a temp has already been hired. Perhaps a temporary stylist is the solution to the riddle of "Why did Kate wear honest-to-God trousers in December?"
photos courtesy of WENN, Instagram and Getty.