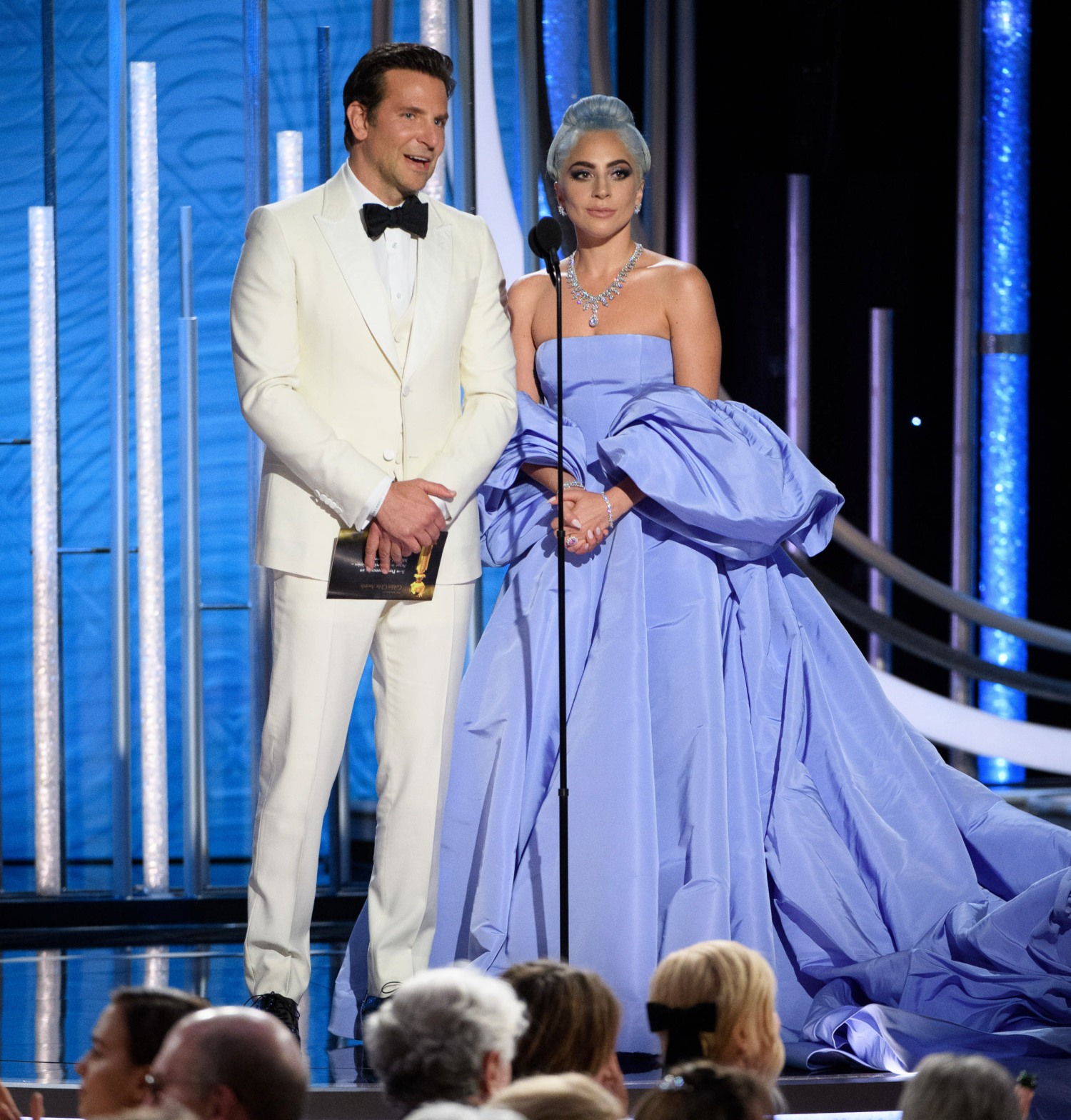 I remember hearing, years ago, that in years where a lot of awards categories are competitive, there's actually a decline in viewership at the Oscars. Apparently, the average Joe or Jane is more likely to tune into the Oscars – or the Golden Globes – when the big categories are locked down, when there are a lot of sure things. I'm not sure if that is still true, but I do know that for a Golden Globes ceremony with some big surprises and controversies, Sunday's Globes was one of the most boring I've ever seen. What's weird is that, going into the show, A Star Is Born felt very locked-in, and it felt like people probably were tuning in to see ASIB win awards specifically. And it didn't happen – Lady Gaga picked up the sole Globe for Best Song, and ASIB was snubbed in the lead categories and for Best Drama. Apparently, Bradley Cooper was totally shook:
"A Star Is Born" leads Lady Gaga and Bradley Cooper were positioned in prime front seats in the room and poised to take home all the awards amid much hype, and they weren't the only ones shocked when "Bohemian Rhapsody" snatched the big ones from under their noses. They ended up with just one award for best song for "Shallow." One powerful Hollywood insider said, "Bradley's face dropped faster than my Apple stock. Warner Bros. clearly thought they had it all sewn up."
I'm not going to dunk on B-Coop for being disappointed – back in August and September, it really did look like Bradley and ASIB had a lot of sh-t locked down. But that's what happens when a film peaks too early – there's room for other people to wage quietly and brutally effective Oscar campaigns.
Speaking of, I saw some complaints about Bohemian Rhapsody taking home the big prizes, because of the film's connection with Bryan Singer. Singer was fired early late in the production, and while his name still appears in the credits, that's mostly a union thing. In fact, Rami Malek's quietly effective Oscar campaign has made it pretty clear that Singer treated him horribly, and that treatment was one of the big reasons why Singer was thrown off the film. While there are still issues with rewarding a film in which Singer is still listed, Rami in particular has done a good job of completely distancing himself from Singer and his creepy controversies.
Anyway, all of this to say… despite the fact that *I* thought the Globes were especially boring this year, they did okay in the ratings.
Critics didn't love it, and Movie Twitter was horrified by certain outcomes, but NBC's Sunday night telecast of the 2019 Golden Globes was a ratings winner. Per Nielsen, about 18.6 million people watched the Sandra Oh and Andy Samberg–hosted event, making it the most-watched non-sports or news event on TV since the Oscars aired on ABC last March.

The Globes also bucked a recent trend that saw major awards shows suffering double-digit ratings declines: Sunday's broadcast dipped a statistically insignificant 2 percent from last year's show (19.1 million). But perhaps more importantly, in the demographic group targeted by NBC's ad-sales team — adult viewers under 50 — the 2019 Globes actually went up, rising to a 5.2 rating (vs. last year's 5.0 rating). By contrast, last year's Oscars declined by a jaw-dropping 24 percent versus 2017, while the Grammys suffered a similar year-to-year collapse. It surely helped that this year, the Globes benefited from having as its lead-in what is looking like the most-watched NFL wild-card playoff game on NBC since 1994. (Last year, the network aired a standard red-carpet show before the awards.)
Yes, I kept switching over to NBC, hoping to see a red carpet show but all it was was football. Still, I have to say… my timeline is usually full of Tennis Twitter and Political Twitter, and all of those people were watching the Globes too. I think soooo many people were tuning in to see Gaga, for real.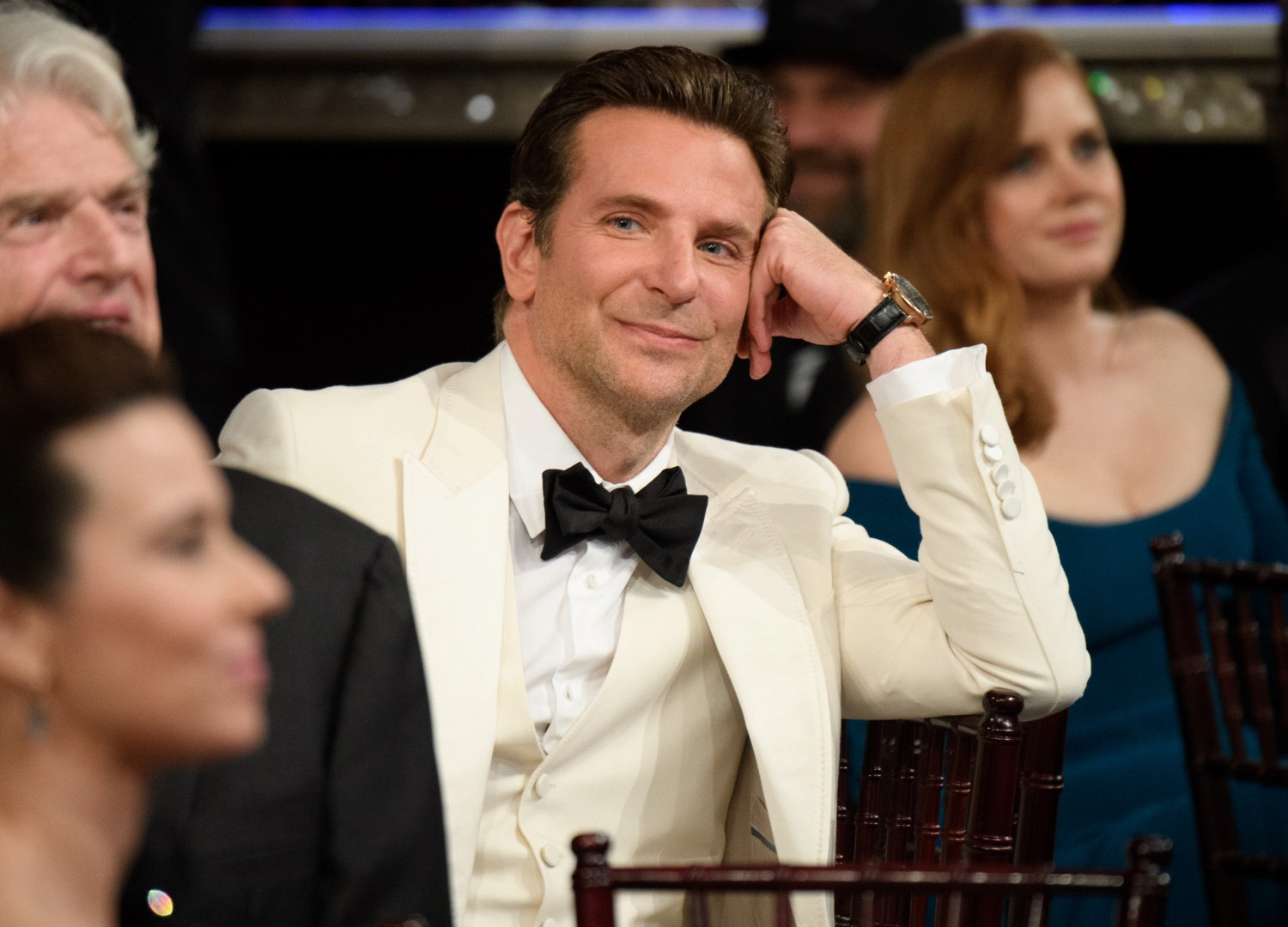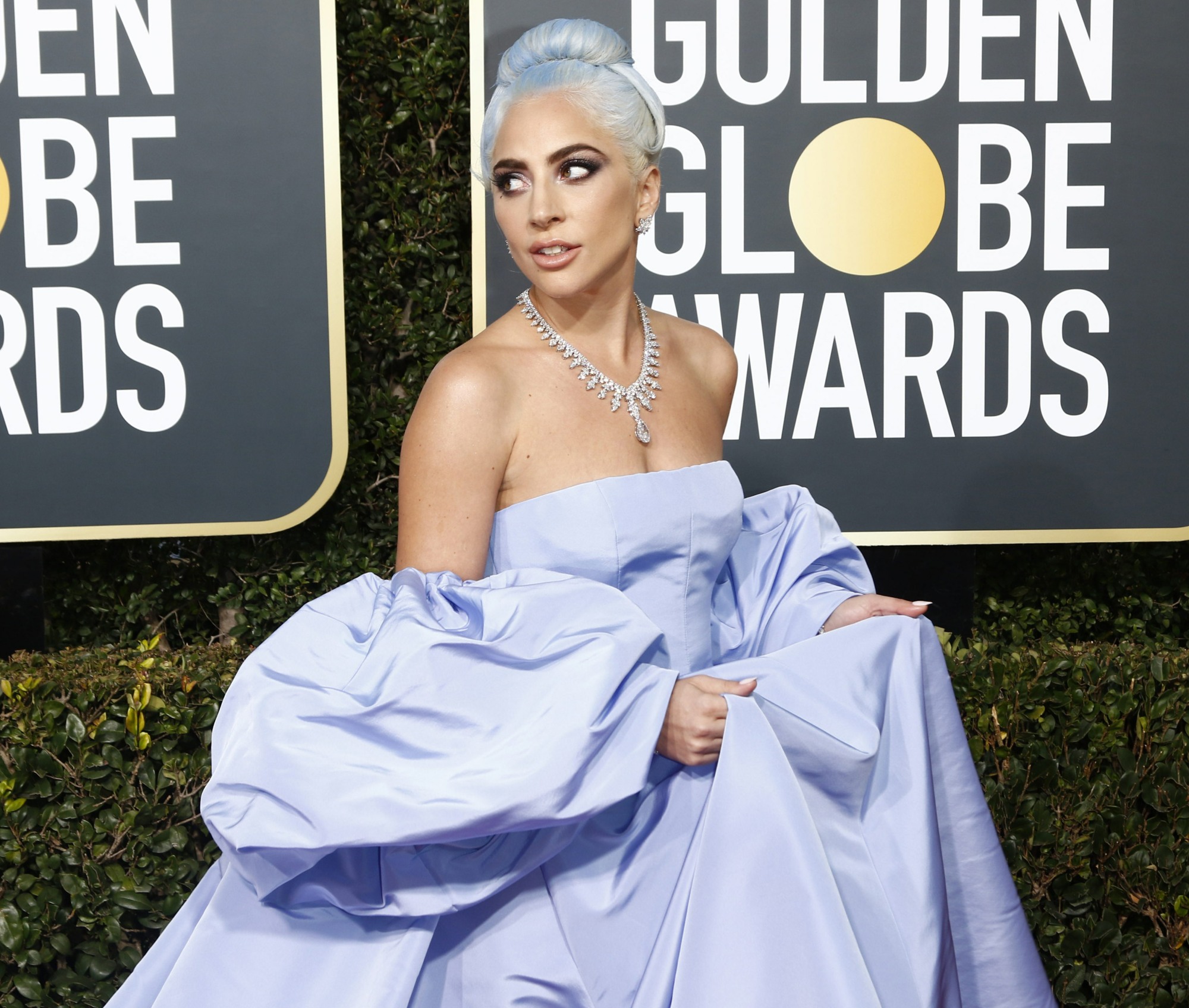 Photos courtesy of Avalon Red and WENN.