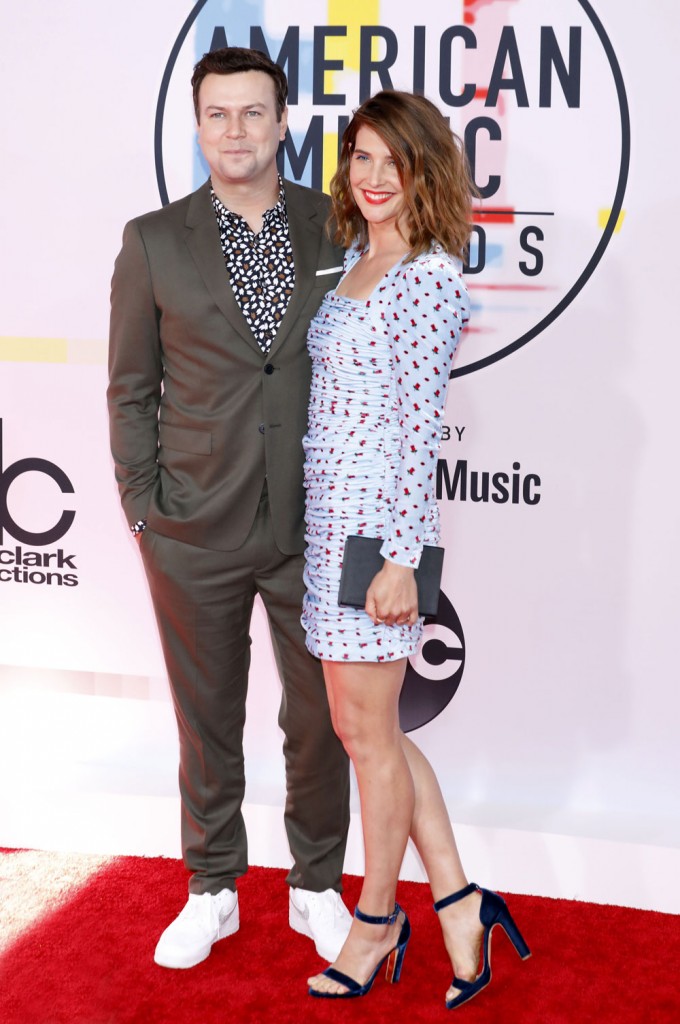 Cobie Smulders was a guest on Jimmy Fallon, where she was promoting her Netflix show Friends From College. The second season, co-starring Keegan-Michael Key, premiered last week. I haven't heard much buzz about it. The first season got mostly negative reviews but Dustin at Pajiba gave it a B and said it's watchable and somewhat funny. He said that the characters aren't likable, and that may be throwing people off.
Cobie was cute and funny on The Tonight Show. She showed photos of the RV she took across country with her husband, Taran Killam from SNL, (I forgot they were married!) and their two daughters, Shaelyn, nine, and another daughter who turns three this month. (Her name isn't public.) They drove from New York to California in the summer of 2017 when they decide to move cross country. Cobie shared a few photos on Instagram, a couple are below and you can see more on her account. (They're still easy to find as she doesn't post a lot. She doesn't share any pics of her kids though, which is understandable.) It took ten days and she described it as more like an experience than a vacation.
We lived in New York City for about three years. We decided when we were done and we were moving back to California we were going to drive in a giant 40-foot vehicle with our two children and it was a might undertaking. It's so fun. I mean, this country, it's beautiful.

It as good. It's a big vehicle and there's toilets on it so you have to stop and get rid of that stuff. Luckily my husband dealt with that.

It's serious. You're driving, you're spending a lot of money on gas which could be on nice hotel rooms. But it was fun we saw the Grand Canyon. We went to Graceland, which was amazing. There is an RV park attached to Graceland.
[From The Tonight Show, video below]
I was looking into getting an RV with my parents as I can't stay in many hotels due to allergies. You see all those amazing RVs on the highway and I wouldn't mind renting one for a while, but I doubt I'd want the responsibility of owning one. We decided against it as it seems like such a pain in the ass. You have to maintain it, they're hard to drive, they gas is expensive as Cobie said and it's just easier to stay in hotels. We often borrowed a small one when I lived overseas though and it was nice and convenient for short trips, but I wouldn't want to be in it for days like that. I honestly didn't mind dumping the pee though and I shared that responsibility. We never went #2 in it!
Here's Cobie's interview.
photos credit WENN and via Instagram