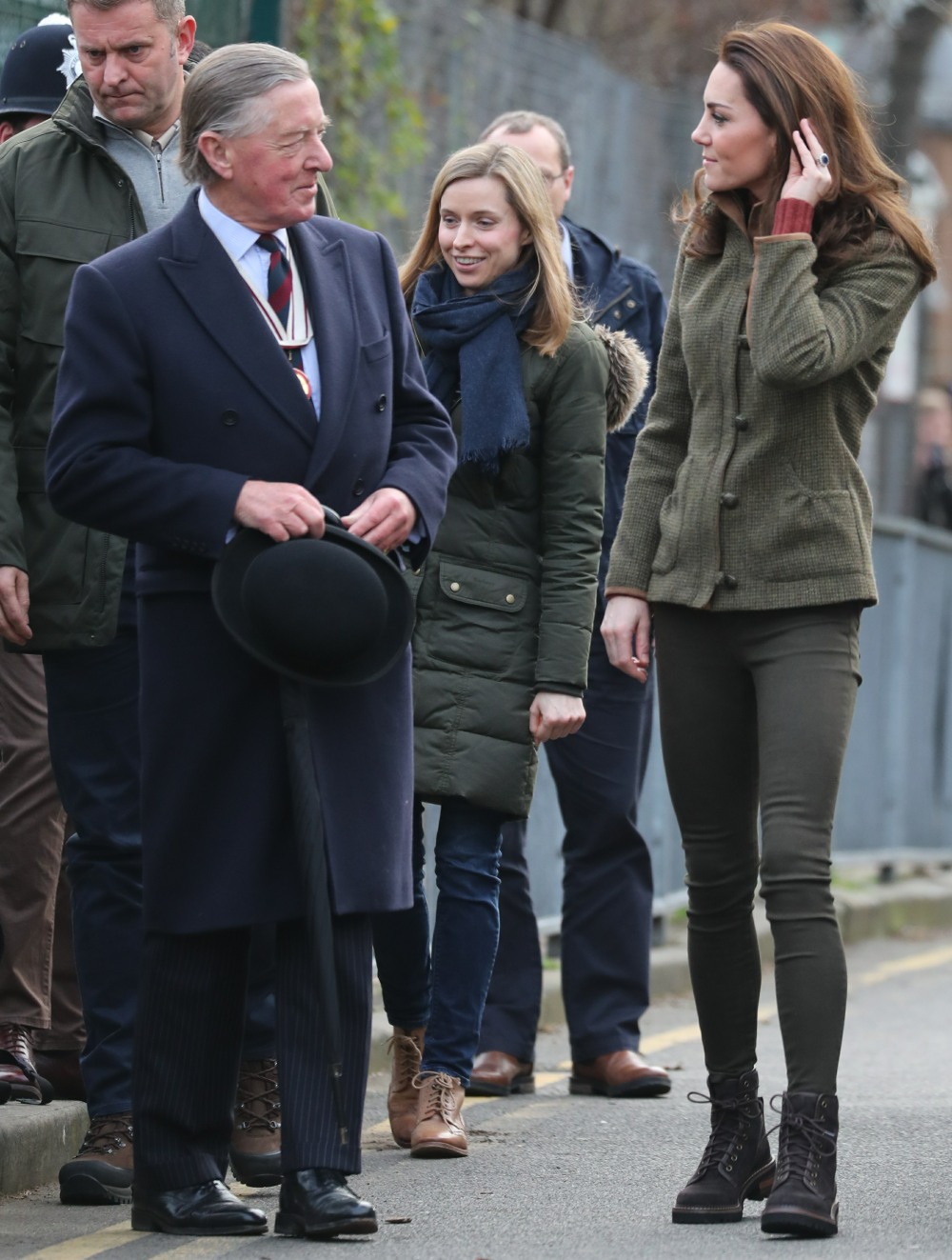 The Duchess of Cambridge was out and about today in Islington, for her first scheduled event of 2019. This is also feels like her first solo royal event in a few months – she and William did several events together in December, and it even felt like William was tagging along on some events which should have been solo-Kate outings. Today, Kate visited the King Henry's Walk Garden in Islington, which is a community-gardening project. As in, Kate was dressed for a gardening/out-in-nature theme. No coatdresses!
Kate pulled out a pair of her beloved jeggings, which we haven't seen in so long. I missed Kate-in-jeggings. I'm not sure she owns a pair of proper jeans. These jeggings are from Zara and yes, they look painted-on. Her (very cute) jacket is from Dubarry, an Irish brand. This jacket retails for £400. Eagle-eyed boot watchers believe Kate is wearing a pair of £250 COM See by Chloe Mozart suede lace-up ankle boots. I like the tweed, but let's be honest: Kate was obviously drawn to this jacket because of the large buttons. "Is there a way to make the buttons shinier and larger?" she reportedly asked.
Just before this event, the palace revealed that she'll be designing a garden for this year's Chelsea Flower Show. This will be the first time she's ever designed a garden, but I remember several years ago, Prince Harry designed a Sentable garden for the show. Kate is the "co-designer" of a "woodland wonderland for families based on her own childhood memories." She's collaborating with the the Royal Horticultural Society. The show is in May, so this is a significant rollout in advance.
We're delighted to share that HRH The Duchess of Cambridge has co-designed the RHS Back to Nature Garden at this year's #RHSChelsea with landscape architects Andree Davies and Adam White. The garden will be a Woodland setting for families and communities to connect with nature. pic.twitter.com/403pSJLIrO

— The RHS (@The_RHS) January 15, 2019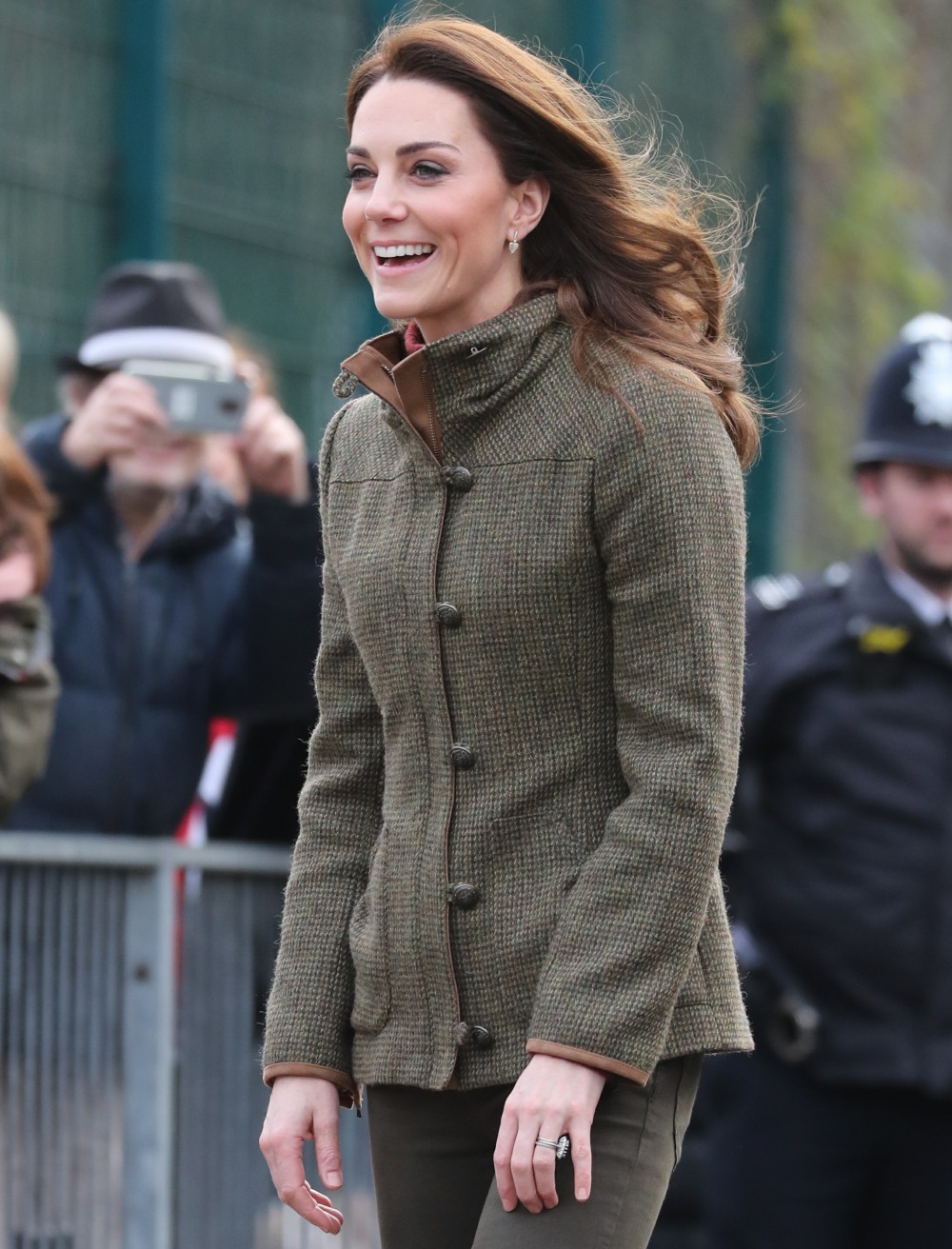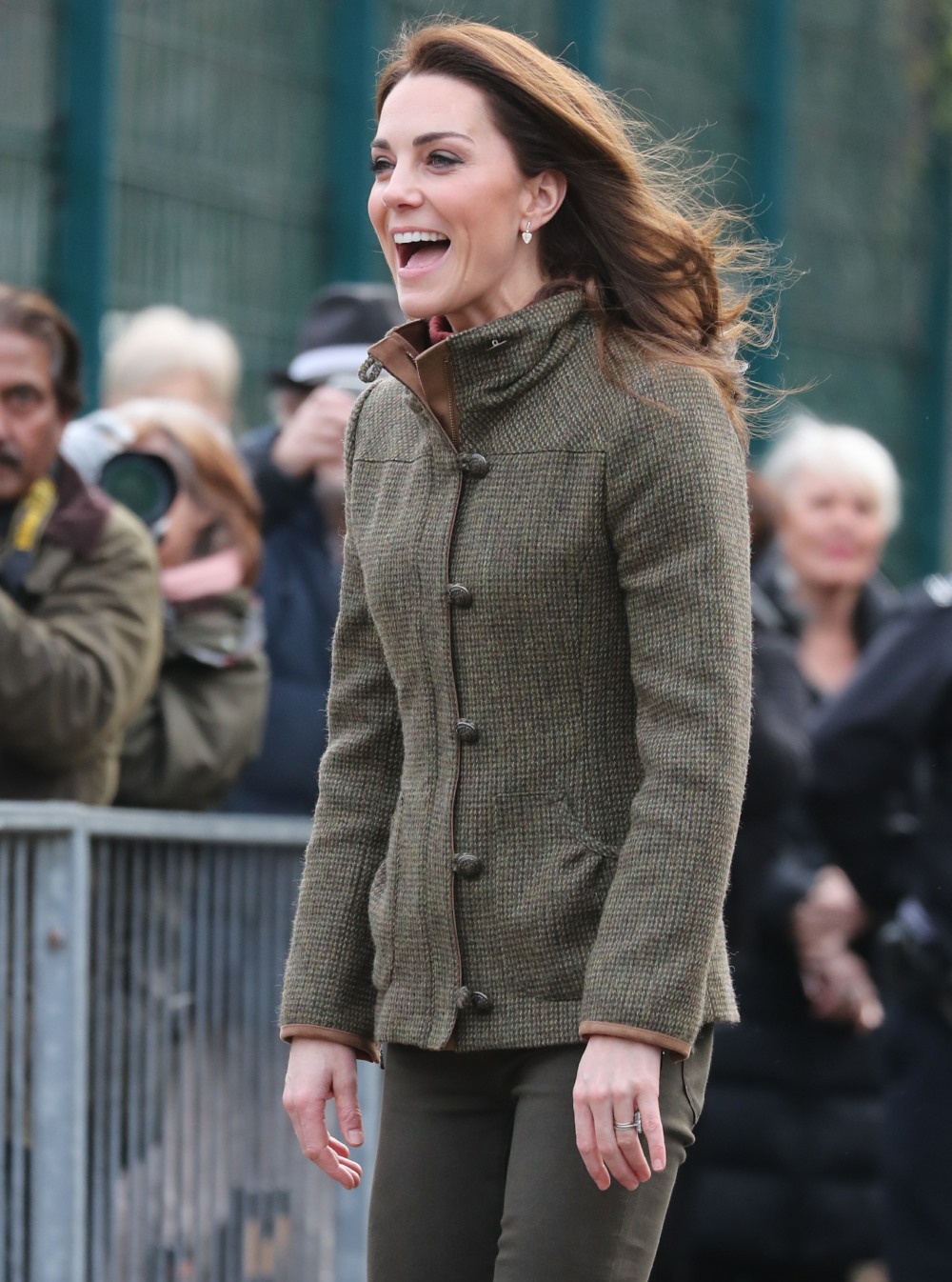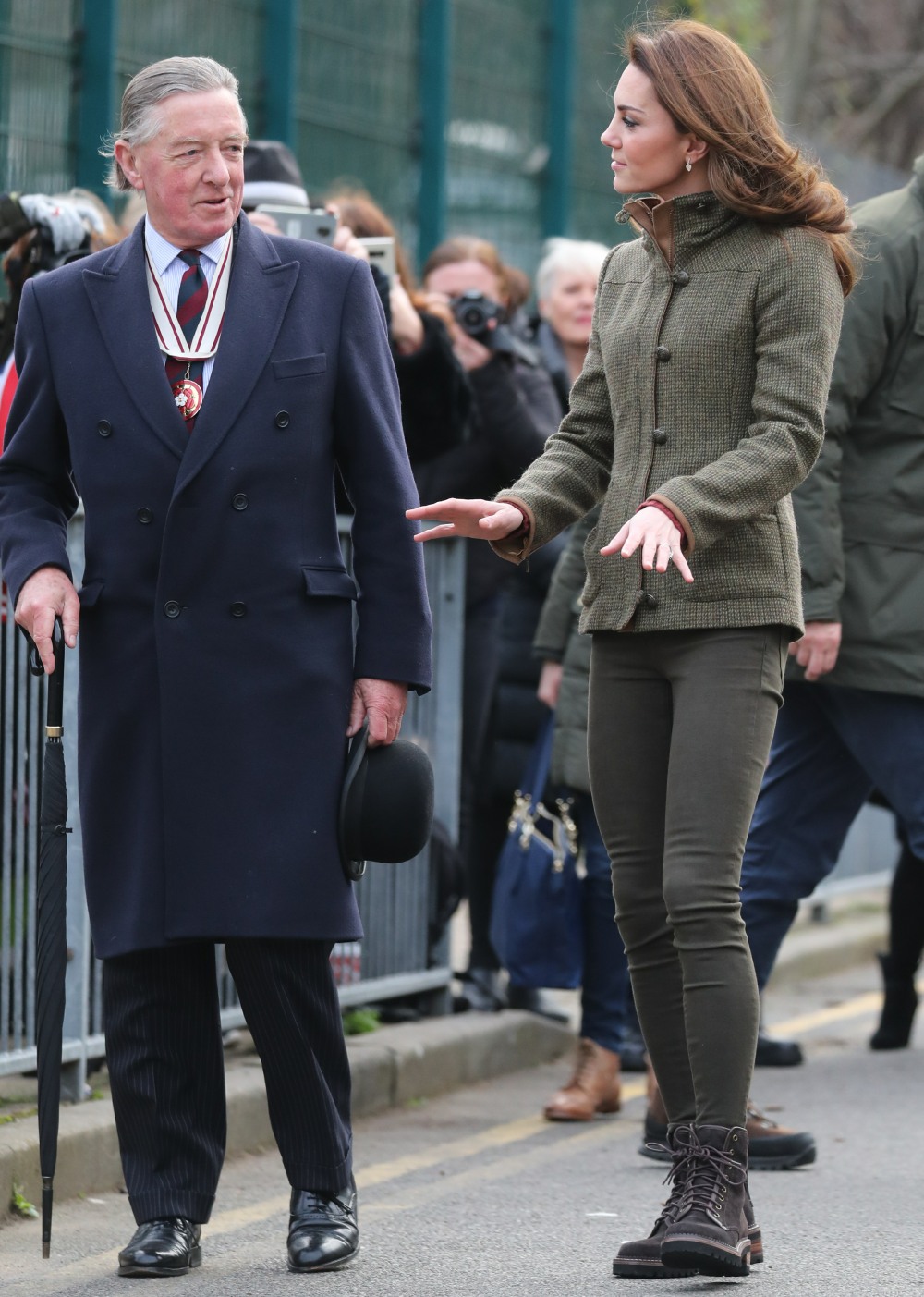 Photos courtesy of WENN.