Embed from Getty Images
I know Sonequa Martin-Green as Sasha on The Walking Dead. She's the lead on Star Trek: Discovery, the second season of which launches on CBS: All Access today. She was on The Late Show with Stephen Colbert this week. I haven't seen an interview with her before and she was fun and charming. She was wearing a loose white pantsuit that was amazing, I covet that. Sonequa was recently given a day in her honor in Russellville, Alabama. She got all embarrassed when Colbert brought it up. She said that her uncle was behind it and that he was talking her up around town. Colbert asked her what law she would pass on her day and she said this.
I would outlaw my husband, Henry Green, embarrassing me in public.

He does do that often.

Oh man, he has fun with it. If we're at a restaurant and I go to use the restroom and I come back, he loves to yell 'Hey Sonequa, over here!' *waves hand*

We were in Starbucks in LA around Christmastime and we're walking out and he just turns around and yells 'Happy Holidays everyone!' And of course crickets.

People just looked and I was like 'Oh my gosh."
I dated a guy like this once. He made me cringe in public often, but he was also so much of an extrovert, and was so good at meeting people, that it was an adventure wherever we went. I'm in between extrovert and introvert and it depended on my mood whether I found it annoying. It sounds like Sonequa is the same. She said all this with a lot of affection so I doubt their relationship is in trouble, she just wishes he would tone it down.
She also talked about Ethan Peck's weird Spock beard. (I can't believe that guy isn't Zachary Quinto, he looks almost exactly like him!) She said that because their show falls earlier in the timeline, like 10 years before the original series, that there's time for him to shave.
Here's the video of her interview!

That pantsuit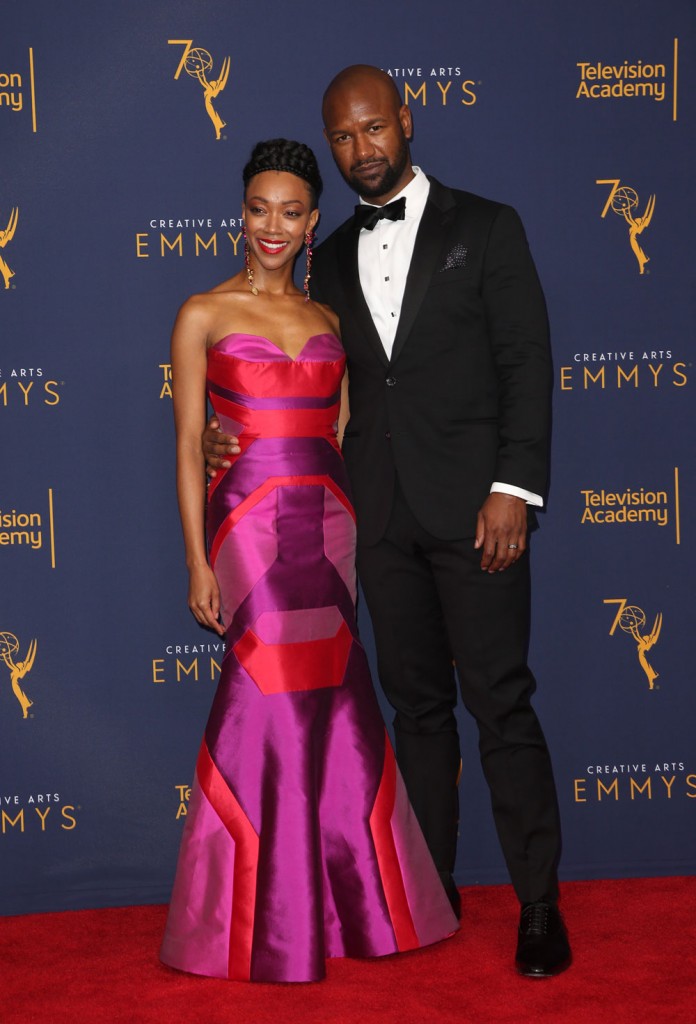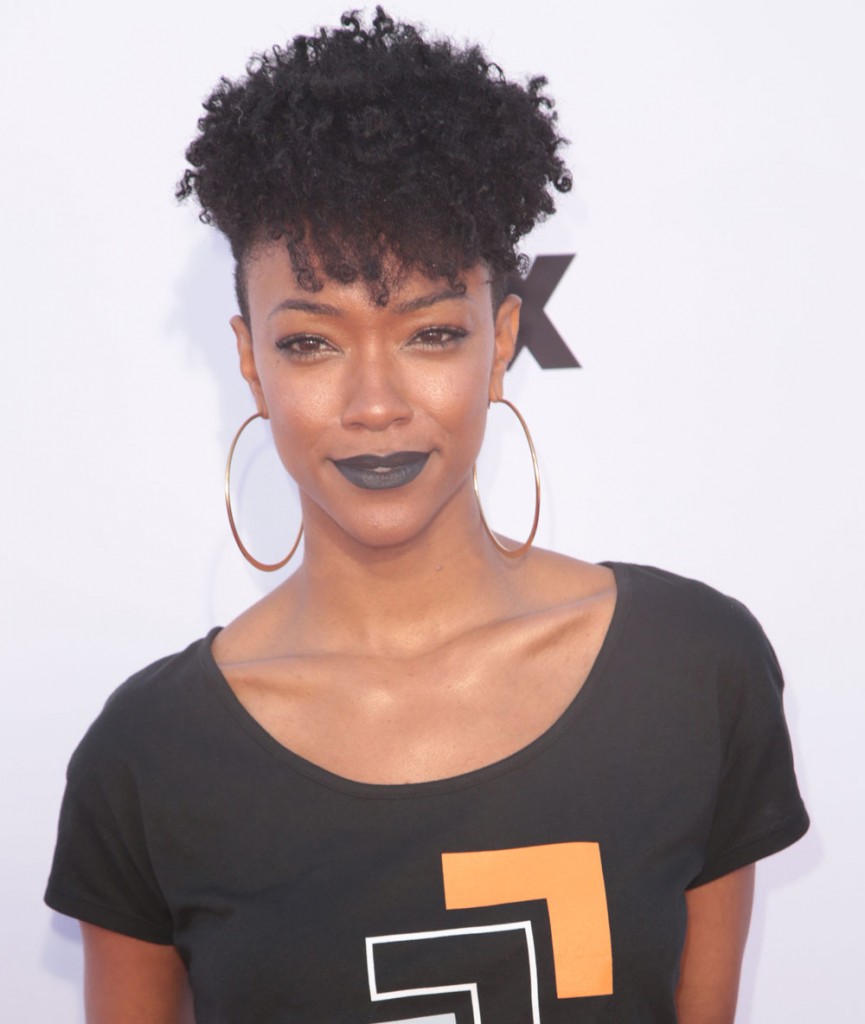 photos credit: WENN and Getty