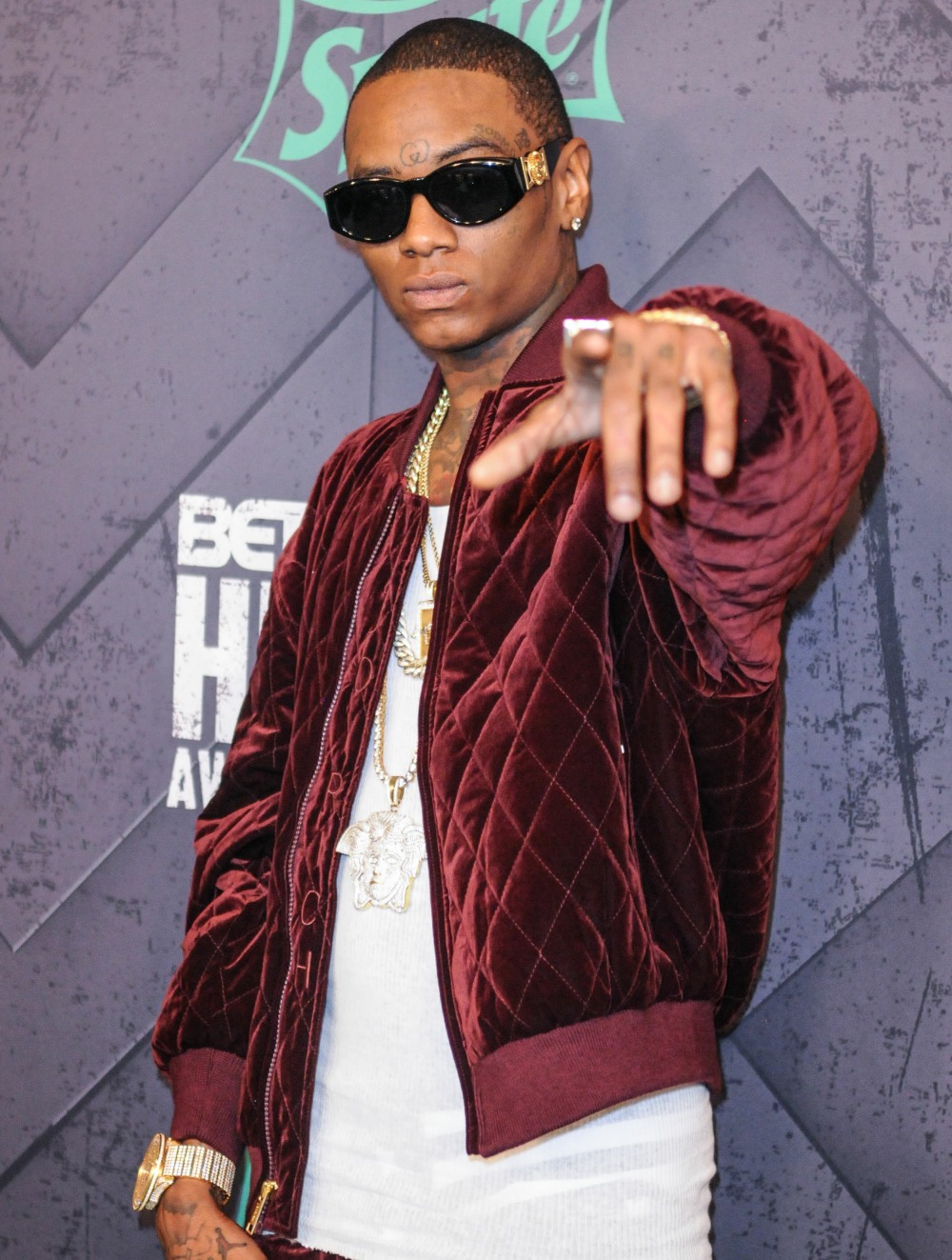 I saw "Soulja Boy" trending on Twitter throughout the day Wednesday and I didn't think much of it – I thought it was some minor thing that was getting blown up. I reasoned, to myself, that Soulja Boy hasn't been newsworthy for the better part of of like eight years or so. But then I finally looked into why everyone was talking about him and… it's hilarious. He's sort of amazing?? Soulja Boy appeared on The Breakfast Club and he SNAPPED. He talked sh-t about EVERYBODY. I guess when everybody calls you a has-been for years, you've got nothing to lose. The weird thing is that he didn't behave like a has-been. He behaved like a guy who is still in it, a drama queen who lives to spill the tea on all of the people he knows. Here is just a sampling of all the sh-t he said:
On Kanye comparing himself to Steve Jobs & Walt Disney: "N—s talking about Kanye… Talking about I'm Walt Disney. N—, you ain't none of that. Why you ain't come out with s—then? I came out with a whole video console, bruh. I'm the first rapper in history to do that, bruh. You ain't Walt Disney, You ain't none of that, bruh. You kissed them folks' ass at Louis Vuitton and you kissed them folks' ass at Adidas and you came out with two pair of goofy ass tennis shoes."

On Kanye's Trump support: "You up here supporting Trump and s—t. You supporting Trump, bruh? What the f— wrong with you, bruh. That s— not right, bruh. I have sat back long enough and I'm not holding my tongue no more, bruh. Kanye, call me, get in tune with me cause if not I'm going to keep checking you. My folks went through too much s— for you to be out here doing this goofy s—. My grandaddy been through too much, my grandma and great grandaddy, they from Mississippi and they from Mississippi, we went through slavery and s—. You gotta put on for the black community."

On Drake: "Stop playin' with me like I ain't teach Drake everything he knows. Y'all ain't heard Drake on his first song 'Miss Me' … That's Soulja! That's my bar! He copied my whole f—in' flow!"

He also thinks Migos stole from him: He also believes Migos recorded their 2013 song "Versace" over the same Zaytoven beat from his song "Teach Me How to Swag Part II." "I called them n—s and I was like, 'Yo, that's my beat. What's up with y'all?'' 'Oh my bad bruh, you know how Zaytoven do. He send every rapper in the game the same beat.' And I was like, 'Okay, you know what? We got to make some music together.' We got cool off that. That was 2012. I knew the Migos before Drake did. It's facts. It sounds crazy. When people sit back and listen they be like, 'Yo, this n— crazy.' No! I'm just that n— and them just facts. It sounds so unbelievable that I done did it, but I really done did it."
The Drake part was the thing that went viral, especially because the clip of Soulja Boy saying "Drrraay-ke!!" was especially hilarious (see below). And maybe he's right, I don't know enough about Soulja Boy's discography to really say. But what he says about Kanye…man, it needed to be said. It needed to be said by someone in music too.
This is some funny sh-t. NSFW-ish for language.
The way Soulja Boy said "DRAAAAAAAAAKE??!?? DRAKE???" gonna be a forever meme 😂😂 pic.twitter.com/a5bwCalDzu

— Tyler Conway (@jtylerconway) January 16, 2019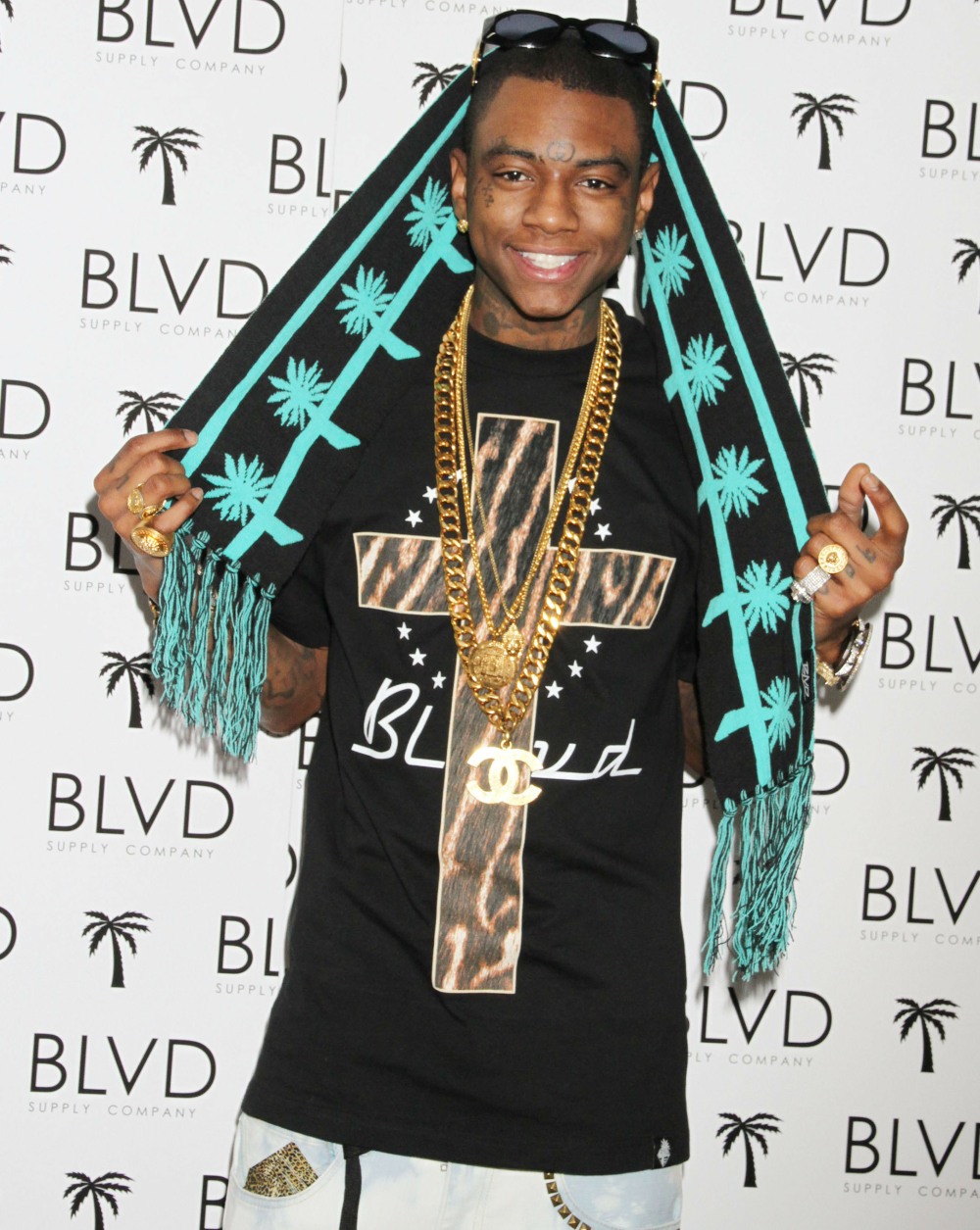 Photos courtesy of WENN.