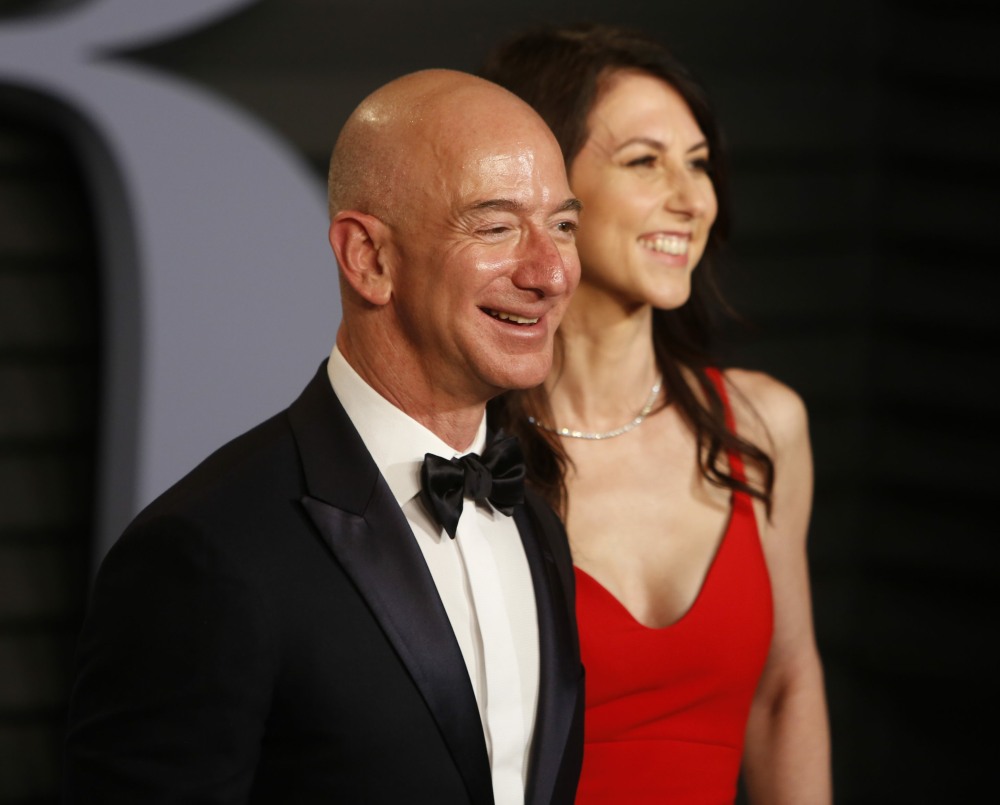 Jeff Bezos cheated on his wife of 25 years, and now he's trying to wrap up his affair as some kind of love story. He's also trying to convince us that his (now estranged) wife of 25 years, MacKenzie Bezos, is totally fine with all of it, that she knew what was going on and everything's cool. That was the purpose of their joint statement – MacKenzie has yet to release a separate solo statement – and that's the purpose of this latest People Magazine article. It's interesting that Bezos' PR team keeps going to People, right?
Billionaire Jeff Bezos' and Lauren Sanchez's respective spouses knew about their romance months before the world did. A source close to the couple tells PEOPLE Bezos' wife of 25 years, MacKenzie Bezos, and Sanchez's husband, Hollywood agent Patrick Whitesell, were aware of their relationship for a while.

"Their families dealt with this in the fall," says the source. The 55-year-old Amazon CEO and the news anchor, 49, struck up a working relationship while collaborating on several projects together and "gradually" fell for each other, adds the source.

Despite the headlines about their romance, Sanchez and Bezos — whose estimated $137 billion net worth makes him the world's richest man — have shown no signs of slowing down.

"The world is catching up to it, but it has had zero impact on their relationship," says the source close to them. "They've never been stronger."
Jeff Bezos is really trying to stick with that timeline, that everything got REAL last fall, and that's when he and MacKenzie separated, and that's when his thing with Lauren Sanchez got really serious. It might even be mostly true, but I also think his affair with Sanchez started in early 2018 and that Lauren Sanchez orchestrated the end of both of their marriages. Plus, there's all the added stuff with the National Enquirer and being the president's enemy and all of that.
Photos courtesy of Getty, WENN.