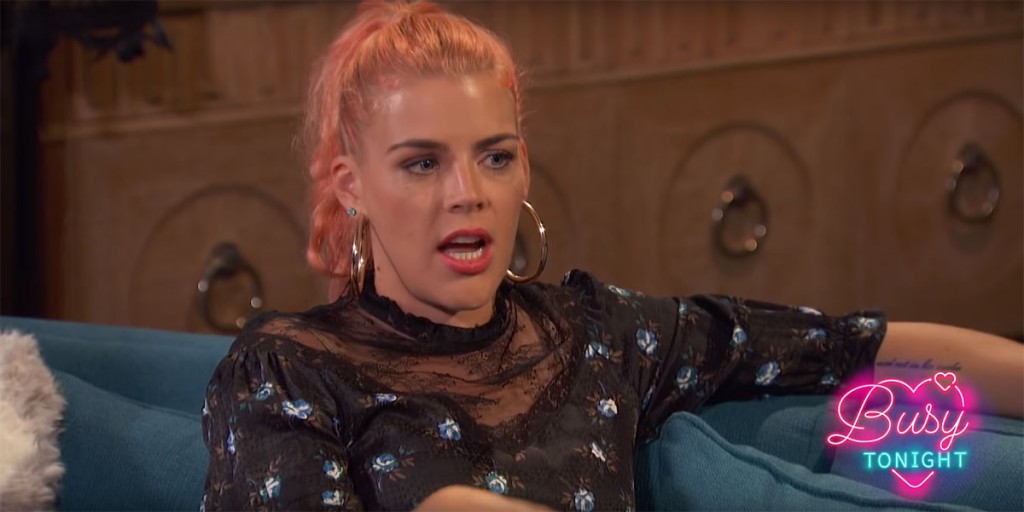 If you're a celebrity and/or live in big city and have the cash you can get all sorts of treatments and services. You can even hire someone to come give you an IV with vitamin water in it. I googled it and this is a real service that exists. They send registered nurses, physicians assistants or actual doctors to your location to administer it. Hangover treatments start around $200 per person. Busy Philipps brought it up on her show with Andy Samberg, who was battling a cold and bravely showed up anyway. She explained that she asked him ahead of time if he wanted an IV drip while they were filming and he said no. This seemed completely normal to her and she said she does it all the time.
Busy: I texted Andy 'We can get an IV person to come and we can just get IVs live on the show' he was like 'absolutely not.'
Andy: I don't trust an IV
Busy: I get them all the time
Andy: What's in it?
Busy: Fluids, and then they put like Vitamin C, Vitamin B12, Gluthotamine [sic she probably meant Glutathione]
Andy: Isn't an IV such a weird thought though? It turns your body into a tube.
Busy: Are you a person that doesn't like to think about your own mortality and that like there's a skeleton living inside you?
Andy: Yes. Isn't that everyone?
After that they talked about Dr. Pimple Popper visiting the show earlier in the week and people who like to pop pimples. That's me *raises hand.* As for getting IVs regularly, if I was rich I would do this. I would get a non medically necessary IV if I felt a cold coming on, if I got food poisoning or if I just wanted a nurse to listen to me complain about how tired I am. It's that time of the month and I would love someone to pamper me while giving me a $250 placebo. I've heard of it before and didn't realize it was so widely available. The service I found markets themselves to bridal parties and offices too. There are several companies who offer this and their photos look straight from Instagram.
Here's the segment where they talk about this and you can see the other part here. This was right after he hosted the Critics Choice awards and Andy said he would not want to host the Oscars. No one wants to host the Oscars.