Molly Ringwald Calls Being a Teen 'Way Harder' Than When She Was First Acting #PeopleNow https://t.co/kK2z0J7Oxt pic.twitter.com/TkyTSd65j8

— People (@people) January 18, 2019
Molly Ringwald is featured in Riverdale, now in its third season. She also has a film out on demand and in theaters called All These Small Moments, in which she plays a divorcing mom to two teen boys (trailer is here). Molly was interviewed by People Now, where they asked her about the differences in being a teen now vs. the 80s, when she starred in hit movies. Molly, 50, has daughters aged 15 and nine with her husband of 11 years, writer Panio Gianopoulos. She was gracious about teens and instead of calling them out for being on their phones all the time or posting their lives online, she understands that things are different and just feels sorry for them.
On how being a teen has changed since the 80s
I think it's way harder now. I don't even know if I would have continued to be an actor if I had to deal with the stuff that you're required to do now. Just how much you have to put yourself out there. I had a sort of normal life and then I had my career and the two were very distinct. I don't know that you're allowed to do that [now]. You're just expected to be 'on' all the time and that's sort of stressful.

On how sets have changed since the 80s
Things are really different because [of] social media and the phones. When I was on the set with Breakfast Club we had to find ways to entertain ourselves because we didn't have phones. It was just a different vibe.
I appreciate it when celebrities empathize with teens and don't bash them for how technology has changed. Other celebrities deny their teens phones or call them incapable of entertaining themselves and I don't think that's fair. However it sounds like she's applying our standards to them. Social media is harder for us because we didn't grow up with it. While Instagram may seem invasive and scary to us, a lot of teens like it. I don't think it's harder, just different. Some teen celebrities just post every few days to promote their projects and show slices of their life, but they don't go overboard with it. How you use Instagram is a choice. Molly is on Instagram and she seems to know what she's doing with it.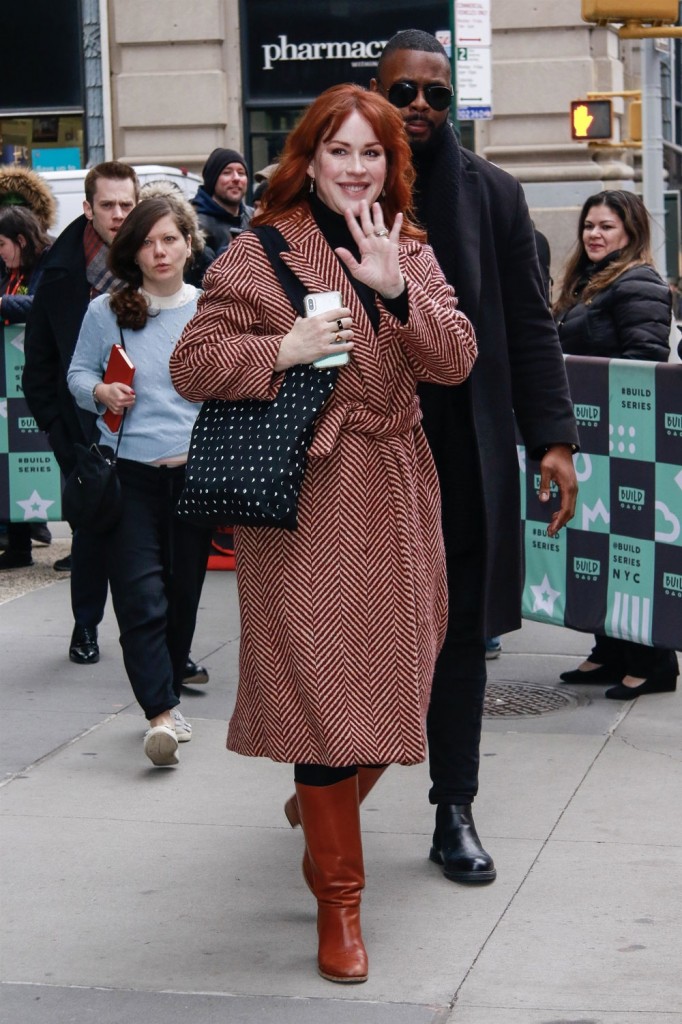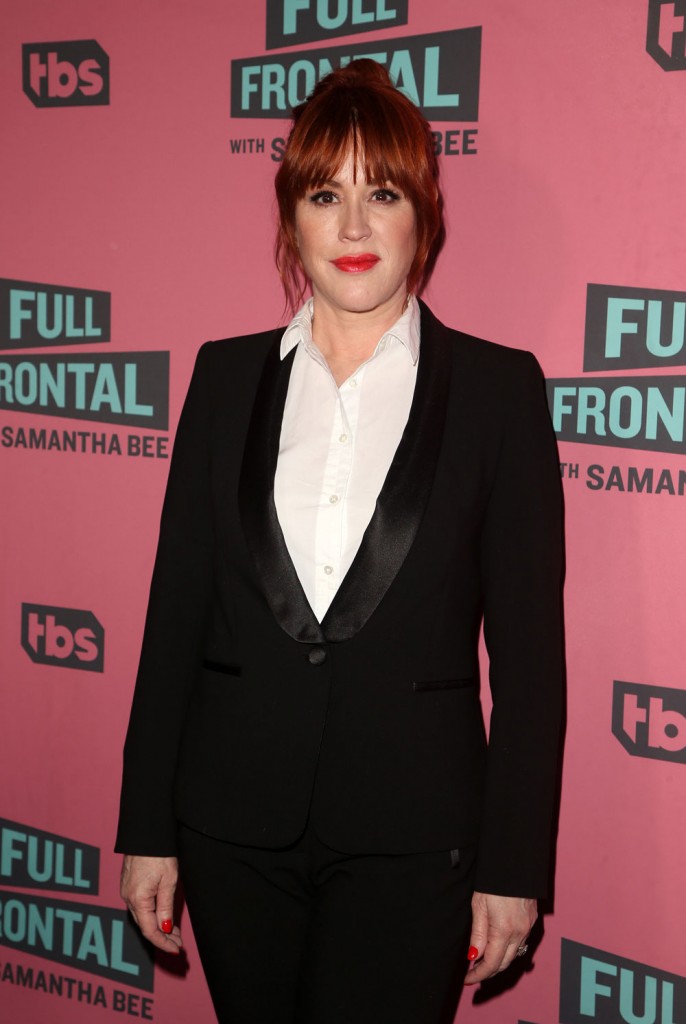 photos credit: Backgrid and WENN