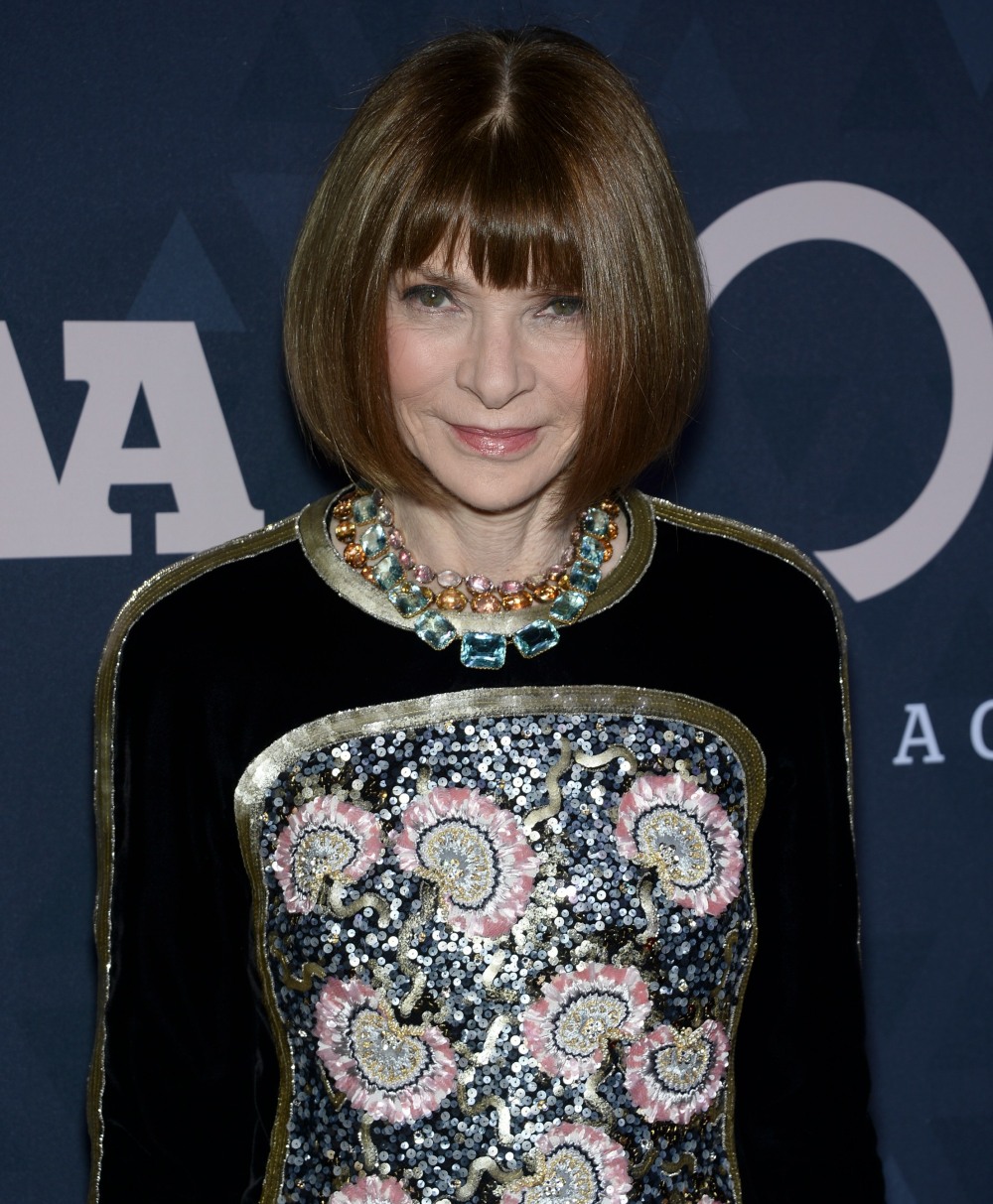 Anna Wintour is a snob. She's haughty and micromanaging and a perfectionist. If she was a man, those traits would be seen as part and parcel of her brilliance. But since she's a woman, people call her Nuclear Wintour and Dragon Lady. We also tend to expect that Anna is just going to flat-out hate everyone and everything. It's genuinely surprising when she approves of someone I approve of, because I am but a mere peasant. All of this to say that Anna Wintour is a Duchess Meghan fan. Wintour liked Meghan's wedding dress and Wintour thinks Meghan's texting-at-5-am thing is fine too. Wintour answered questions from strangers for a video (see the end of the post) and here are some highlights:
Wintour loves Meghan's early-rising California vibes: "I read somewhere there were members of the royal household that were confused and upset that she woke up so early at 5:00 a.m—she's a normal California girl [who] gets up early and does yoga and meditates—and also sent a lot of text messages. I mean, what do they expect—that she was going to send messages via pigeon? So, I think she's amazing."

On Meghan's Givenchy wedding gown: Wintour described Meghan's wedding dress choice as "brilliant…It was sophisticated. It was chic. It was grown-up. It was an English designer—albeit one that was working for a French house, which in a way was a message to the world: 'Yes, I'm from somewhere else, but I belong.' I think she looked fantastic" In addition to applauding the "fantastic" look, Wintour praised Meghan for walking down the aisle by herself. She also called the photo of Meghan's mother, Doria Ragland, at St. George's Chapel "so inspiring to so many women, men all over the world."

What she thinks of the two duchesses, Kate and Meghan: "I think the two duchesses, the young duchesses that they have in Britain—the Duchess of Cambridge and the Duchess of Sussex—are going to keep the royal family afloat quite frankly."
If you watch the video, Anna seems genuine about her love of Meghan's vibes. Anna is British, obviously, but she's lived in America a long time and I kind of think that she's grown to – gasp! – enjoy the American work ethic and the sort of "texting employees at 5 am" thing. Also: even though Anna might not be the editor of Vogue for another full year, she definitely wants to protect her relationship with Meghan AND Kate, in case either of them ever agrees to appear on the cover of American Vogue. I think Meghan would be the one more likely to agree to an American Vogue cover. But not right now, obviously.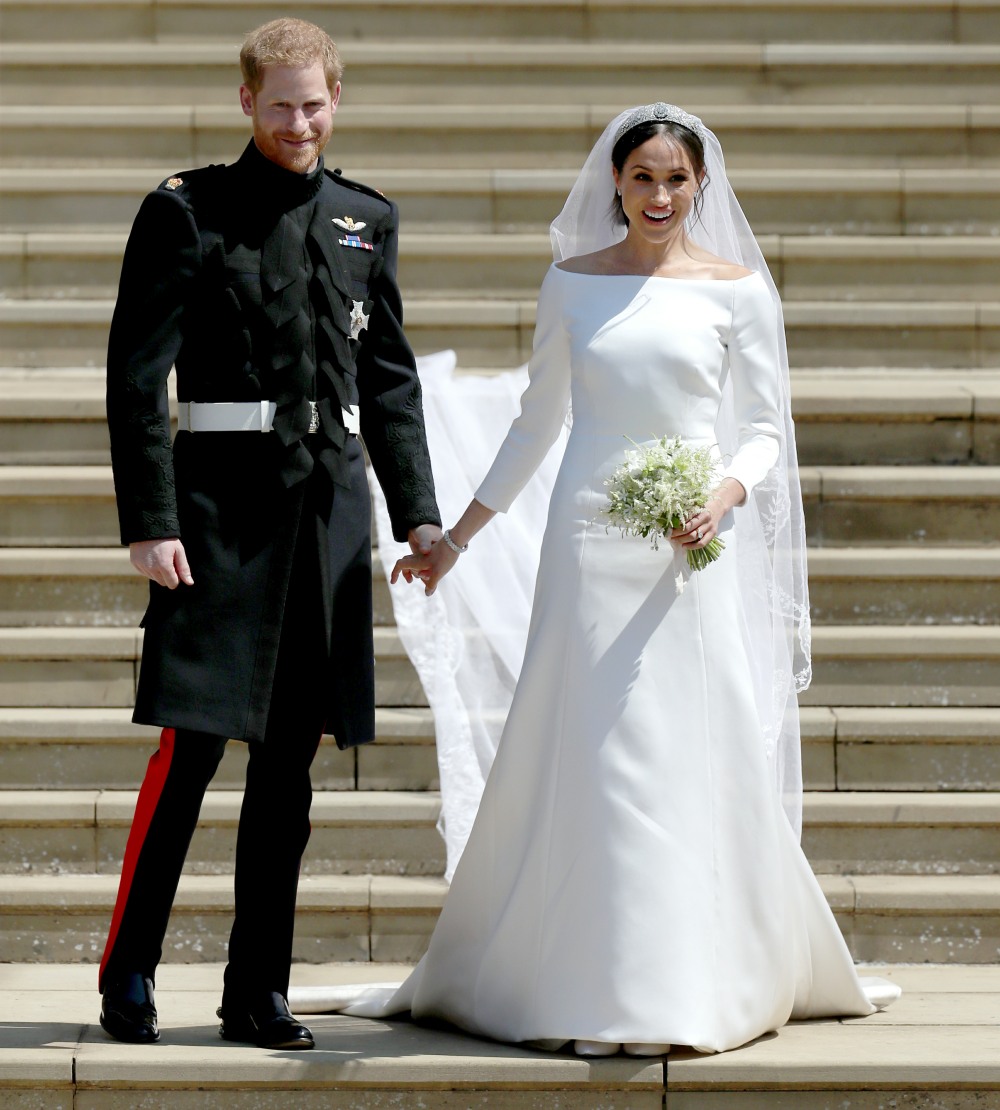 Photos courtesy of Avalon Red.