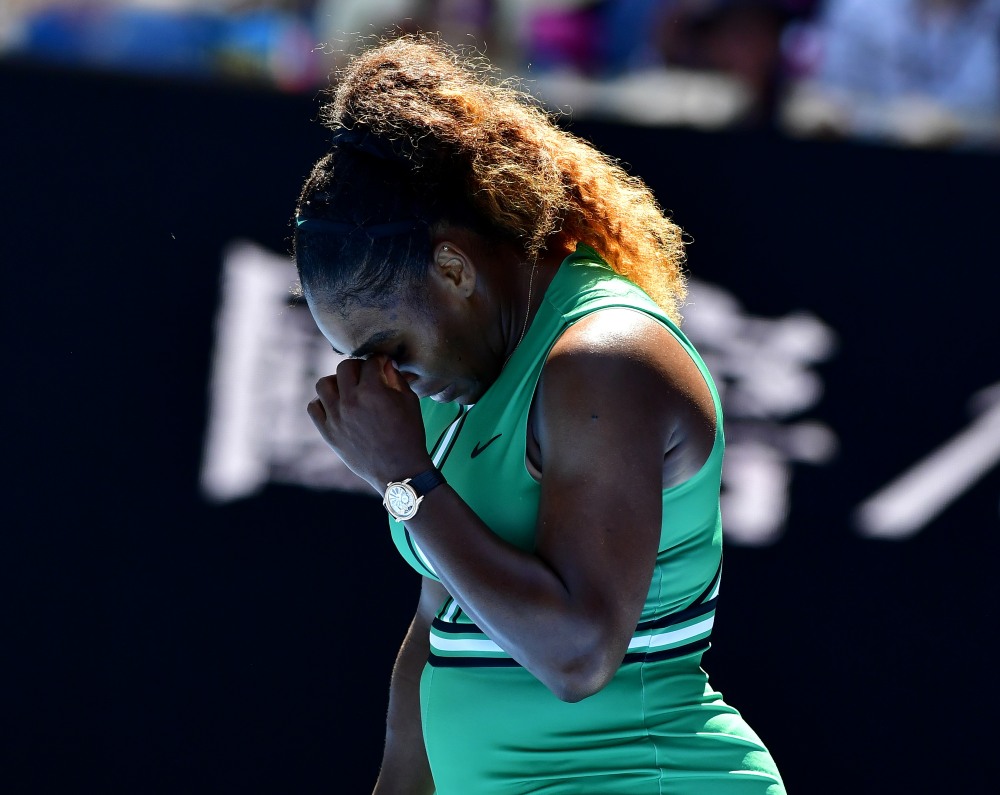 Serena Williams v. Karolina Pliskova was the last women's quarterfinal of the Australian Open. Just a half hour before Pliskova and Serena took the court, Naomi Osaka won her QF match, and she awaited the winner for the semifinal. That was what people were looking towards, the potential Osaka-Williams redux of last year's US Open final. People were primed for it. It's not that anyone discounted Pliskova, it's just that we thought an in-form Serena would find a way to dispatch her, even though Pliskova is quite tricky when she's in-form too.
Pliskova went up a break in the first and closed out the set in something like 30 minutes. Serena looked pretty flat, especially when Pliskova broke her serve again in the second set. Then, finally, it happened. Serena started playing better in important points and Pliskova got a bit tight. Serena managed – somehow, it was crazy – to win the second set. Then Serena started rolling through the third – she was up 5-1, having broke Pliskova twice in that set, and serving for the match. On match point, a foot fault was called on Serena. She barely reacted – there was no verbal assault of the line judge like that infamous incident at the 2009 US Open. She served again, it was still match point. Then during that point, Serena did something to her ankle. It looked like it hurt, and even more than that, it shook her confidence. What happened next is that Pliskova managed to reel off six games in a row even when Serena held several match points. IT WAS INSANE.
Rena Fans – and I'm one of them – were mad at the world, mad at the line judge, mad at Serena's ankle, mad at Pliskova, mad at the Australian Open. Looking back on all of the potential scenarios, I think it would have been the best thing if Serena had called for the trainer during the changeover at 5-2, even if she didn't want to call more attention to her ankle issue. It would have been good for Serena to just have a few extra minutes to refocus. She said in in her final tournament interview that she didn't call the trainer because "I like to kind of just tough it out." UGH. Wimbledon can't come soon enough.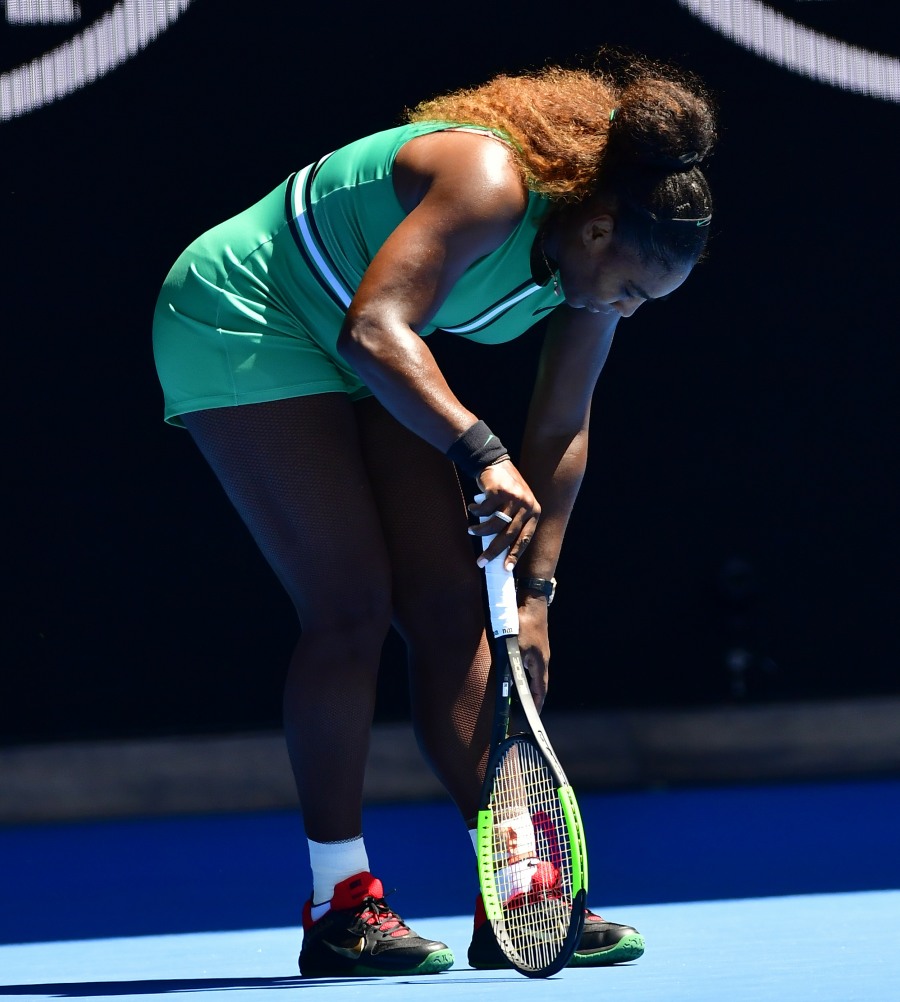 Photos courtesy of Avalon Red.