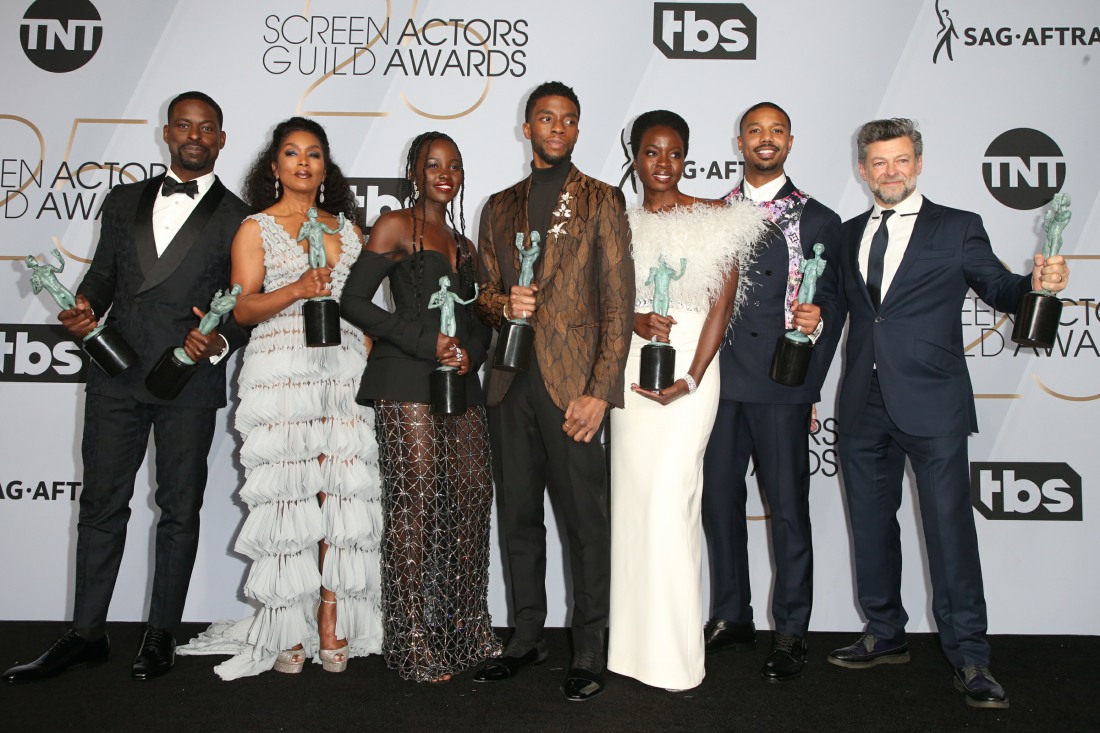 The SAG Awards solidified many Oscar races, especially for Best Actor and Best Actress. But the Best Ensemble Award – generally thought of as some kind of precursor to Best Picture – was still up in the air. No one had any idea about which film would win. So it's amazing that Black Panther got it!! Considering all of the dumb movies that have historically been nominated and even won Best Ensemble at the SAGs, I love that the actors union decided to recognize a sprawling cast made up almost entirely of black actors. Plus, the fact that the SAG voters were like "yes, a superhero movie can be a showcase for excellent acting too." It was awesome. I don't know if this means that Black Panther is a major contender for the Best Picture Oscar, but this was a great moment.
The fashion from the Black Panther cast at the SAG Awards was another story though. I get it – the women were mostly saving their better looks for the BAFTAs or Oscars or whatever. But I'm SO disappointed in Lupita Nyong'o's Vera Wang look, which is just terrible at every level. Angela Bassett's Georges Chakra gown should not have been a mullet dress – it would have been cuter as a gown with a normal hemline. Danai Gurira's Ralph & Russo look was my favorite! She looked stunning. As for the men… Chadwick looked crazy-thin, right? Maybe it was the turtleneck. And Michael B.Jordan followed Timothee Chalamet's lead by wearing a fashion harness. MBJ's look was Louis Vuitton and this harness isn't the best.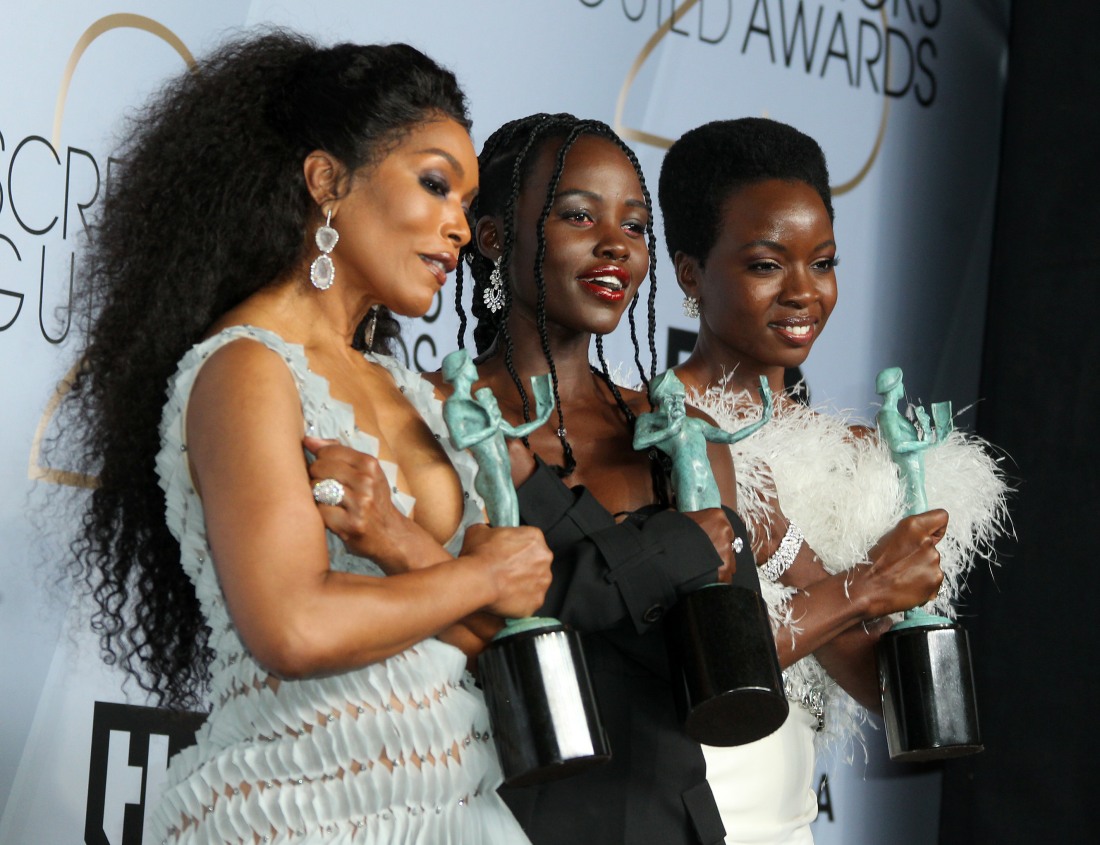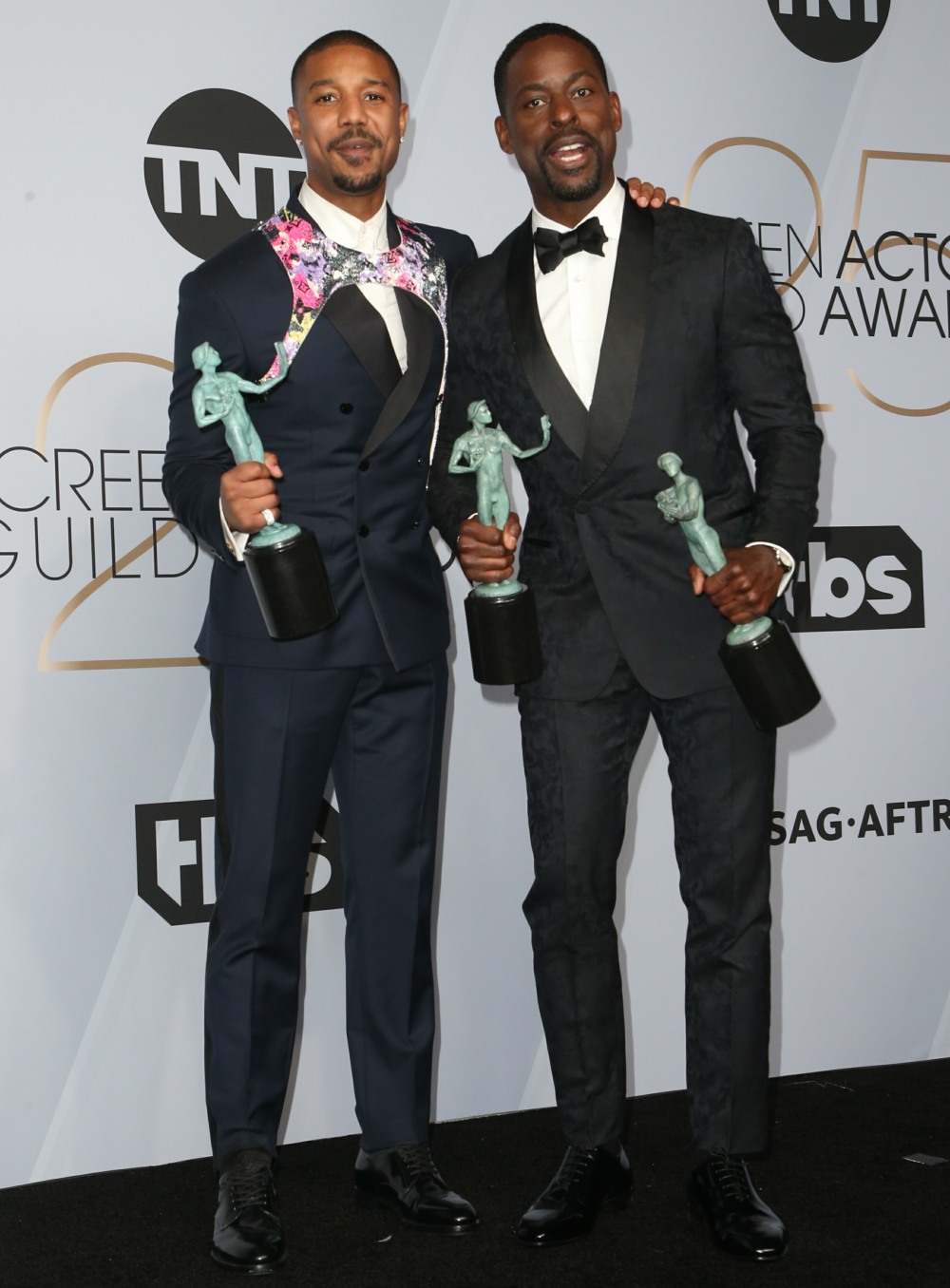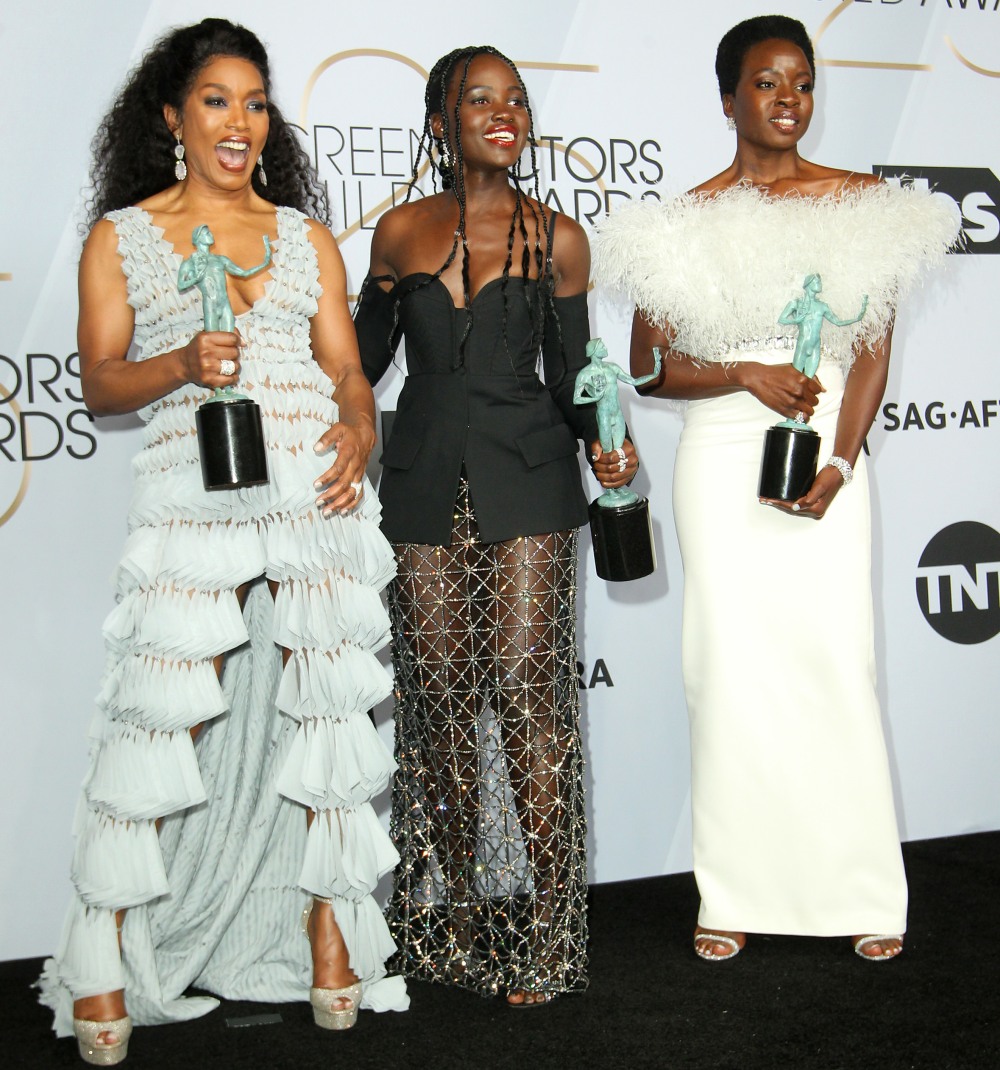 Photos courtesy of WENN.