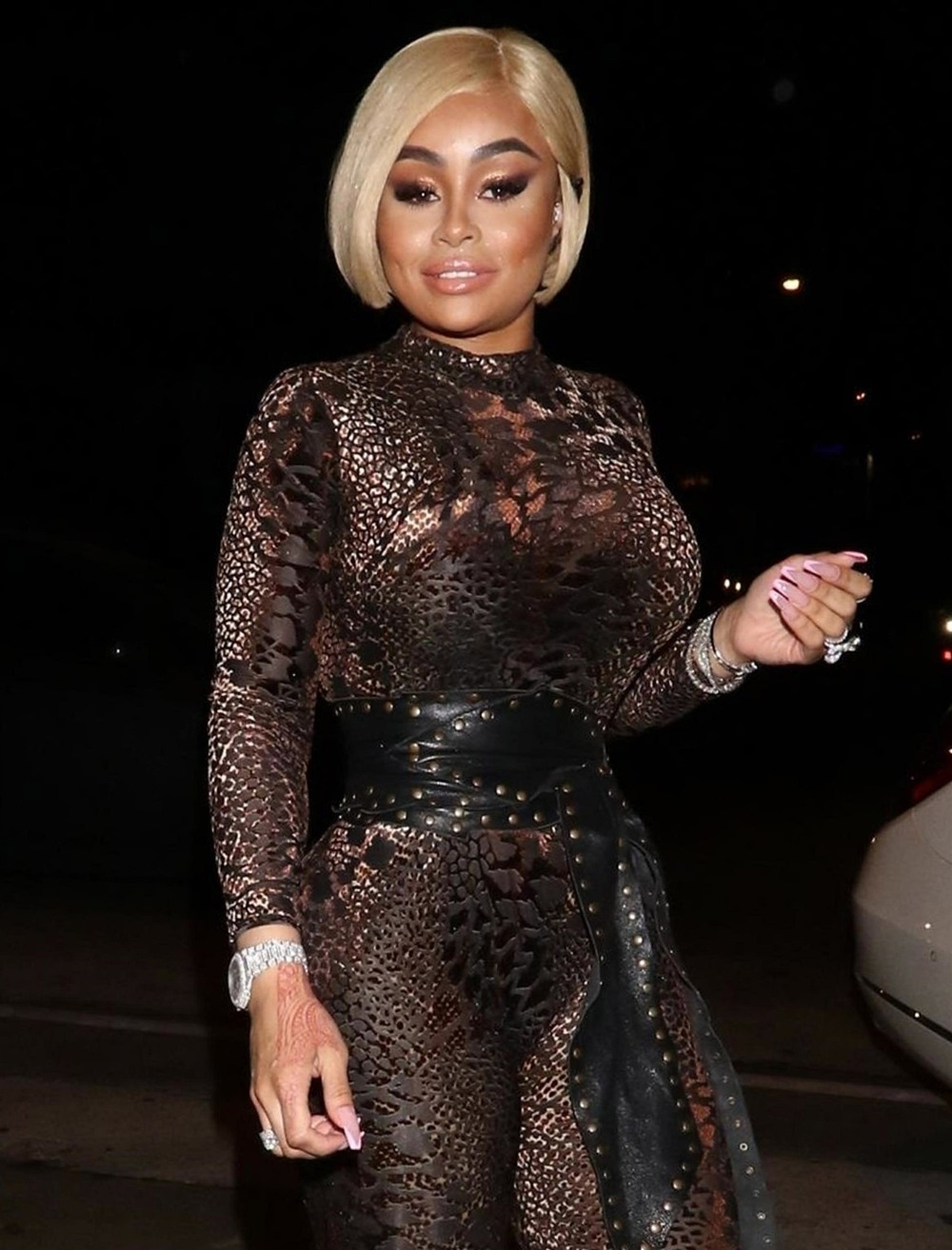 As you've probably guessed by now, I prefer to ignore Rob Kardashian and Blac Chyna's drama. I know there are always melodramatic headlines about their "custody war" for Dream Kardashian, and I'm sure those headlines generate a lot of clicks for TMZ. But my sense is that most people really don't care? Maybe I'm wrong. Which is why I periodically check in on Rob and Chyna whenever they seem to be particularly EXTRA. That's been happening for more than a week – two weekends ago, somebody called the cops on Chyna and claimed she was drunk and neglecting Dream. Then Rob got really mad this weekend (mad enough to call TMZ) when he was supposed to drop off Dream, per their custody schedule, only to find that Chyna had flown off to Hawaii with her boyfriend. Chyna claims the nannies could have taken care of Dream and that Rob is just mad because she has a new boyfriend. Well, Chyna and the new boyfriend were in Hawaii… and they got into it. And the cops were called.
It's trouble in paradise for Blac Chyna. PEOPLE confirms that officers and paramedics responded to the Ritz-Carlton Residences in Honolulu, Hawaii, on Monday morning after police were called following a fight between Chyna, 30, and artist Kid Buu in a hotel suite.

"Someone from their group called 911. Hotel security escorted police officers and paramedics to a suite, where Blac Chyna was with a group of people," the source says. "It was more of a 'he said, she said' situation. They both had complaints to the police, but in the end no one was arrested or taken to the hospital." According to the source, Chyna and Kid Buu, 30, "were both intoxicated."

"Again, this is not a typical incident at the hotel," says the source. "In fact, this behavior is 100% unacceptable."

The Honolulu Police Department confirmed that an incident is currently under investigation.

"Shortly before 9 a.m. today, a female visitor staying in Waikiki reported being assaulted by a male acquaintance. The victim reported that she and the suspect had been involved in an argument several hours earlier, and the argument had escalated to a physical confrontation," a media liaison officer said in a statement to PEOPLE. "The male left the area after the confrontation and has not been located. This incident has been classified as abuse of a household member.The investigation is continuing, and no further information is being released at this time."
I really hate it when cops think that they either have to arrest everybody or nobody. If someone called the police (in a Hawaiian paradise, on vacation!) and said that there was some kind of physical assault on a woman, the cops should have taken it more seriously than "oh well, it's just he-said, she-said." Sorry, that just pisses me off. But yeah, I think Chyna is going through something – two incidents within nine days where the cops were called. Drunk, violent and disorderly to the point where someone in her own entourage was worried? I know some of this is just for attention and to shove it in Rob's face. But another part of me is like "damn, Chyna, you might need some help."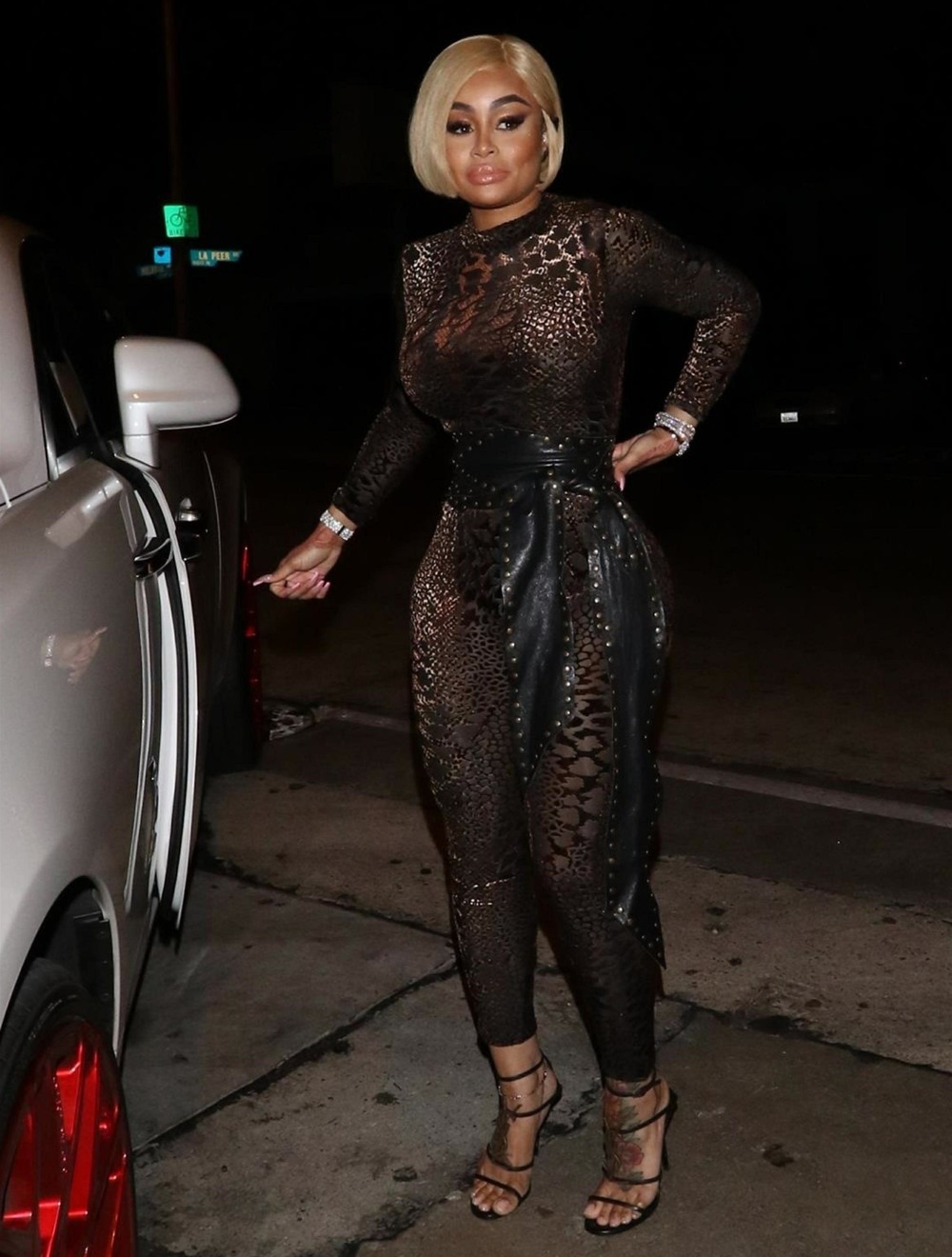 Photos courtesy of Backgrid.