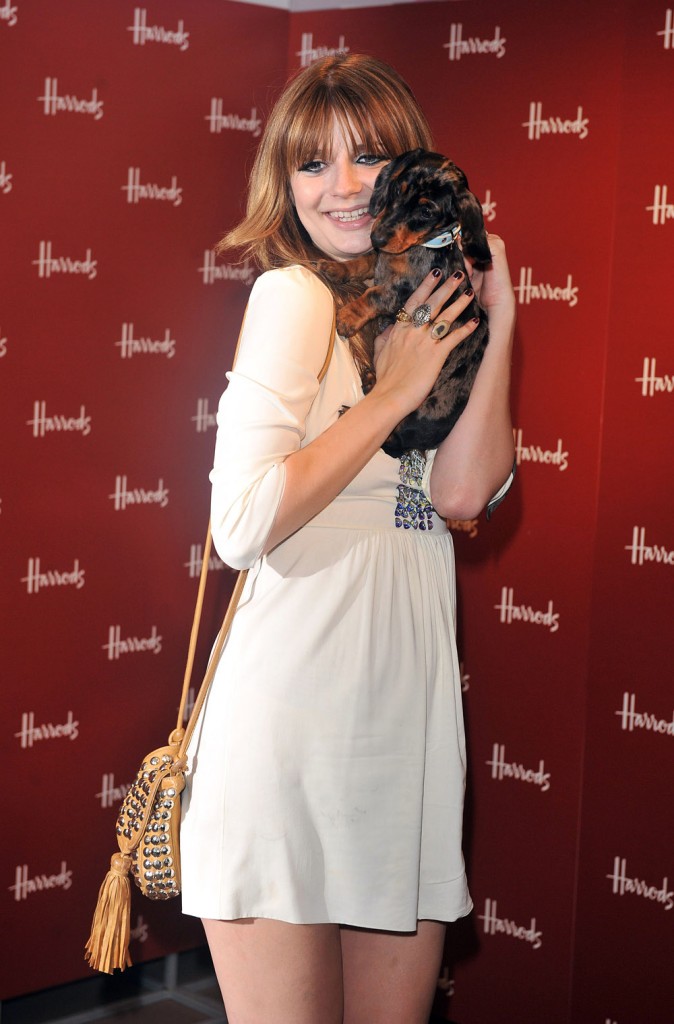 Mischa Barton's gotten a lot of attention recently for the dramatic change in her appearance. Her face has looked severely bloated while her eyes have been wide as saucers. She generally just looks really, really out of it. Barton said the bloating in her face was due to getting her wisdom teeth removed, which could be possible. But she's also had drug and alcohol problems in the past, and it's possible she's struggling with those issues again.
To complicate matters, last night Mischa mysteriously called the police to her home for some sort of problem. She was removed from the home and taken somewhere – the cops won't say where.
Mischa Barton was removed from her West Hollywood home Wednesday by police, an LAPD spokesperson confirms to Usmagazine.com.

"We responded to her home last night on a medical issue," Officer April Harding tells Us. "We assisted with it. She was removed from her home."

Harding tells Us no 911 call was received, and that she was not sure if Barton, 23, was in distress. When asked if the actress was cooperative, she tells Us: "I guess."

Harding did not release details on where Barton was taken, citing California privacy laws.

A source tells Us Barton called the police herself after having a "freak out."

The actress — best known for her role on The O.C. — was charged in 2008 with DUI and marijuana possession. She was sentenced to 36 months probation, told to attend alcohol education classes and pay a fine.
[From Us Weekly]
My instinct is still drugs, however according to Radar, Mischa wasn't arrested. And while she could have been delivered to a rehab center, these are cops. If she was under the influence of drugs, wouldn't they have most likely arrested her? My second thought was that perhaps she's having some sort of breakdown and was taking to a psychiatric hospital. That would explain the "freak out" comment made by one of Barton's friends. Drugs could still be the root of the problem – or it could be something else. But it seems strange for police to go to Mischa's home for what's being called a medical issue.
According to People, Mischa canceled her appearance at the premiere of her film "Homecoming" tonight. Someone who I'm presuming is Mischa's publicist (People has a typo in their article and omits his relationship to Mischa, but from the context that appears to be his job) is saying the police just came to escort her to the doctor. Right.
The star's Craig Schneider, tells PEOPLE exclusively that police were only needed to protect the former O.C. star from the media as she was transported to her doctor.

"Police were involved due to Ms. Barton's celebrity status, to safely transfer her to medical treatment as per doctor's orders," Schneider tells PEOPLE, adding that Barton is now "okay and resting."
[From People]
That sounds like one of the worst generic PR lines since starlets starting needing hospitalization for "dehydration" and "exhaustion." Um, she is not that big a celebrity, whoever you are Craig Schneider. I seriously doubt Mischa was being so mobbed by fans that she couldn't get to the doctor. My money is still on a breakdown, but for Mischa's sake I hope I'm totally wrong.
Here's Mischa Barton with Mohamed Al Fayed at the Harrods Summer Sale opening in London on June 27th. Images thanks to WENN.com .