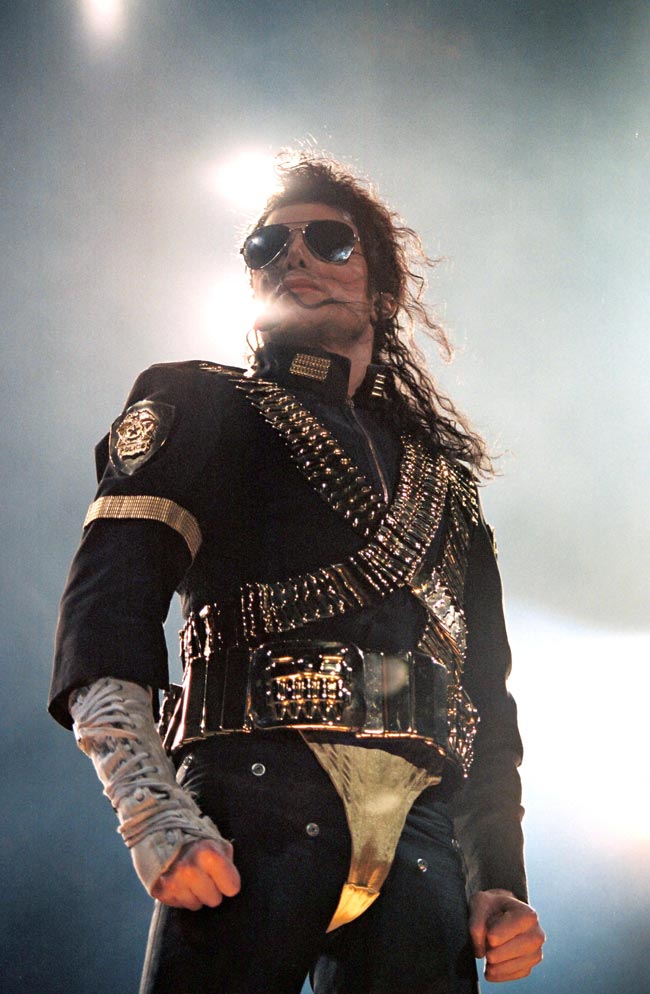 PepsiCo has issued an official response to the video that's circulating featuring Michael Jackson's hair catching fire on that fateful day in 1984 when he was filming a Pepsi commercial. They're thoughtful and considerate in their statement, saying they'll never forget the incident, and don't understand why someone would release the footage. They can't hold anyone responsible for leaking the video because there's no way to tell who owns it after all this time:
Pepsi has responded to yesterday's appearance on the internet of footage of Michael Jackson being burned while filming an ad for the soft drink in 1984. Contacted by EW about the material, which was posted by US Weekly, Pepsi spokeswoman Nicole Bradley sent the following statement.

"We don't know how the footage became available. Twenty-five years later, we'd question why anyone would want to share such frightening images. It was a terrifying event that we'll never forget.

We were grateful for Michael's recovery and for the chance to continue working with him on a number of successful projects.

As for Michael as an artist, his music helped us define a generation and, like everyone else, we're deeply saddened by his passing."

Bradley also told EW that the company is not currently attempting to get the footage taken down and that Pepsi itself may well not own the rights to the material. "We don't know where it came from," she says. "We don't know what that footage is. It's 25 years ago. We don't know who owns it, so we have no recourse as far as I know. I can only tell you what I know. We didn't put it up and we don't know where it came from."
[From EW.com]
Many of you said that the video was really disturbing and you wish you hadn't watched it. Others said it put Michael's prescription drug abuse in context and showed what a harrowing, painful experience he went through at the height of his career. His dermatologist, Dr. Klein, told Larry King that Jackson was using something called "tissue expanders," or balloon-like devices in his skull to try and repair all the scar tissue there, and that the expanders just kept increasing his bald spot. He had a lot of problems that were often compounded by all the treatments he sought.
Pepsi knows why US Weekly released that footage. It's a sensational video that shows a terrible accident in the life of a now-deceased International superstar. It's likely that Michael Jackson would have been a much different person in the last decades of his life if his hair hadn't caught on fire that day. We'll never know, though. We can watch the video and be shocked, and maybe have some compassion for a man we used to dismiss as a warped eccentric version of his former self.
Michael Jackson is shown performing in Tel Aviv, Israel in 1998. Credit: ANG/Fame Pictures