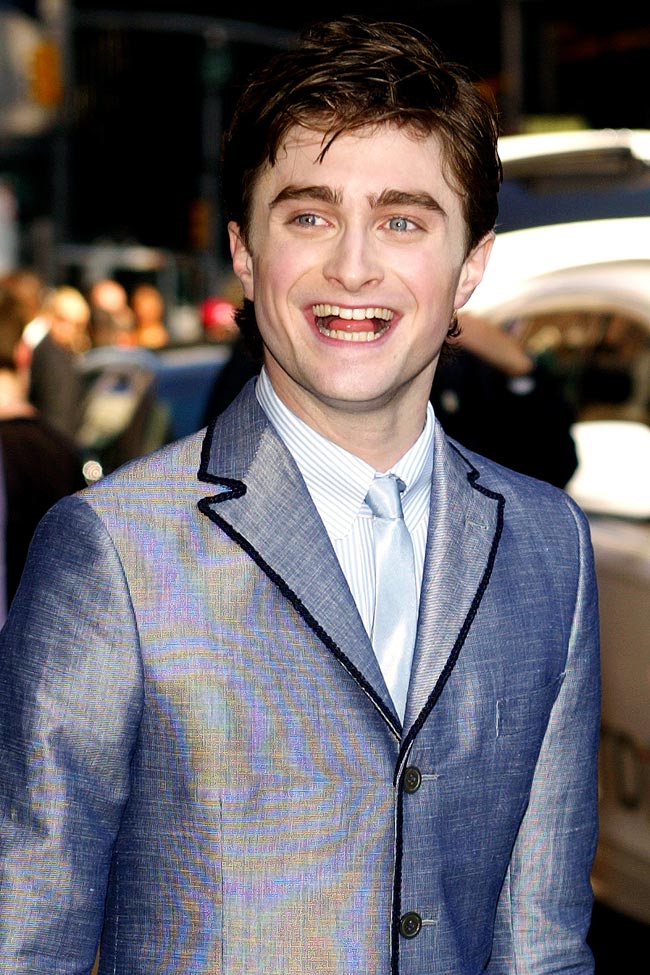 Oh, no! One of my latest favorites, Daniel Radcliffe, has just admitted that he's got a girlfriend! Sob. What will I do to mend my broken heart? Daniel's girlfriend is older than him… by all of four years. Does that qualify as a "cougar"? Screw it, I'm calling her cougar. Her name is Laura O'Toole, and she's a 24 year old Irish girl. Daniel and Laura met in the fall of 2007 when they were costarring together on Broadway in Equus. At the time, there were rumors that the two were dating, but I have no idea if they've been dating straight through for nearly two years, or if they've had some breaks in between. I find Laura to be cute, but she's not a stunner. Rather plain, in my opinion, but she looks like she's probably a very nice girl. Uncomplicated. You can see Laura below and in the old promotional shots for Equus.
Star: Tell us something about yourself that will shock Harry Potter fans.
DR: I write verse! I'm not sure if it's any good. I don't write under my own name – that would be a bit scary – but I have had a private book published, and it's appeared in some magazines.

Star: How has your Harry Potter fortune changed you?
DR: I've made some sensible investments… bought a flat in London, I keep it reasonably tidy. I've been there for nearly two years. I still take the washing around to Mum occasionally though! And I've bought a painting by Jim Hodges, a New York artist, that I love. There's a bit of calligraphy in the middle that spells "Oh for crying out loud!" – which is something my mum says a lot. That's its appeal.

Star: And what about your love life?
DR: My girlfriend is Laura O'Toole, and she was in Equus with me, but I don't really want to talk about that, because she's not here and it's not fair. Sorry!
[From Star Magazine, July 27, print edition]
So did Star Magazine pull that quote from an old interview, or is Daniel really dating this girl? I actually think it's a genuine interview, and he really is dating Laura. TimeOut London just confirmed it in a new interview with Radcliffe. I just skimmed the interview, but it seems to have a lot of Harry Potter questions – obviously, because that's the film he's promoting.
On a side note: In the TimeOut interview, there was this interesting exchange: the guy asks Daniel about the whole Christian Bale on-set, expletive-ridden tirade against a coworker, and Dan replies "That shocked me. I'm not going to judge him, as I don't know anything about it. If it was as unprovoked as it sounded, it's outrageous. But I'm sure there was other stuff going on. I've always looked up to him, because he was one of those people, like Jodie Foster and Elijah Wood, that made that transition from childhood actor to adult actor really well. Foster did it rather brilliantly. And Christina Ricci." Uh-oh. That's when it's bad, Christian Bale. When child stars no longer put you on their list of people who have transitioned into full-fledged adult careers. It's because of the all-important caveat: Have a career without being a dick. Words to live by, Bale.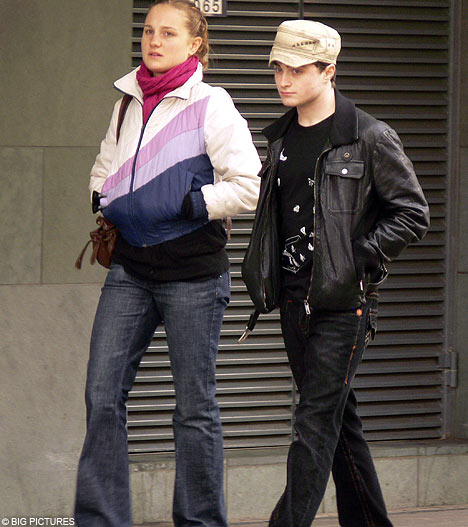 Here's Daniel outside The Late Show on 7/9/09. Credit: WENN.com