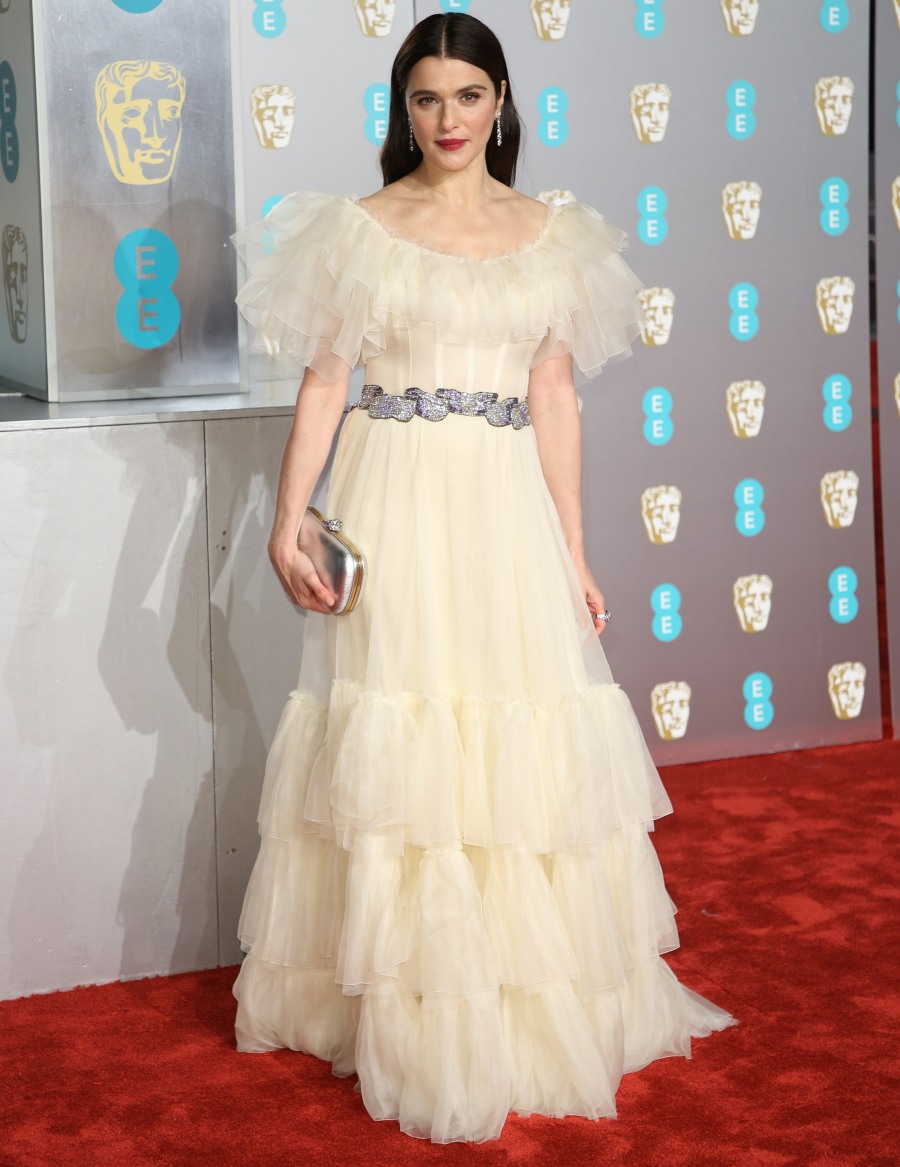 I've always thought so highly of Rachel Weisz's beauty and her style. Her beauty speaks for itself – she's SO interesting-looking, in that weird classic-and-modern way. But her fashion sense always impressed me too – she was always a big believer in clean silhouettes, simple lines, lots of stuff from Narciso Rodriguez and Armani and Calvin Klein. That was her thing. Then she began to change and I don't know what to even think anymore. Rachel wore this countrified, ruffled, custom Gucci gown to last night's BAFTAs. This sh-t would look at home at the Country Music Awards, right? WTF was she thinking? Bring back the old Rachel!!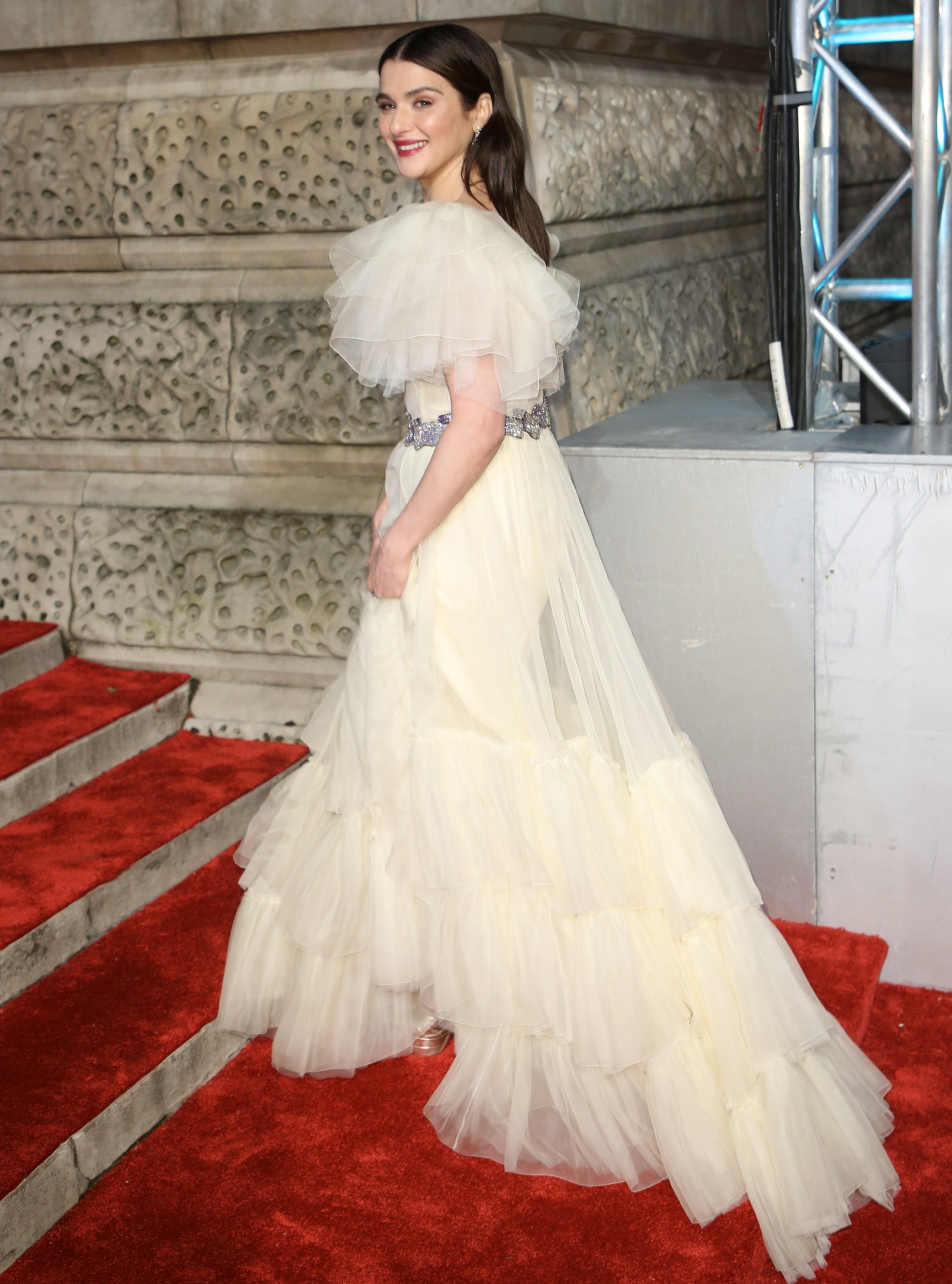 This is maybe the best Melissa McCarthy has ever looked at an awards show. She should stick with monochromatic!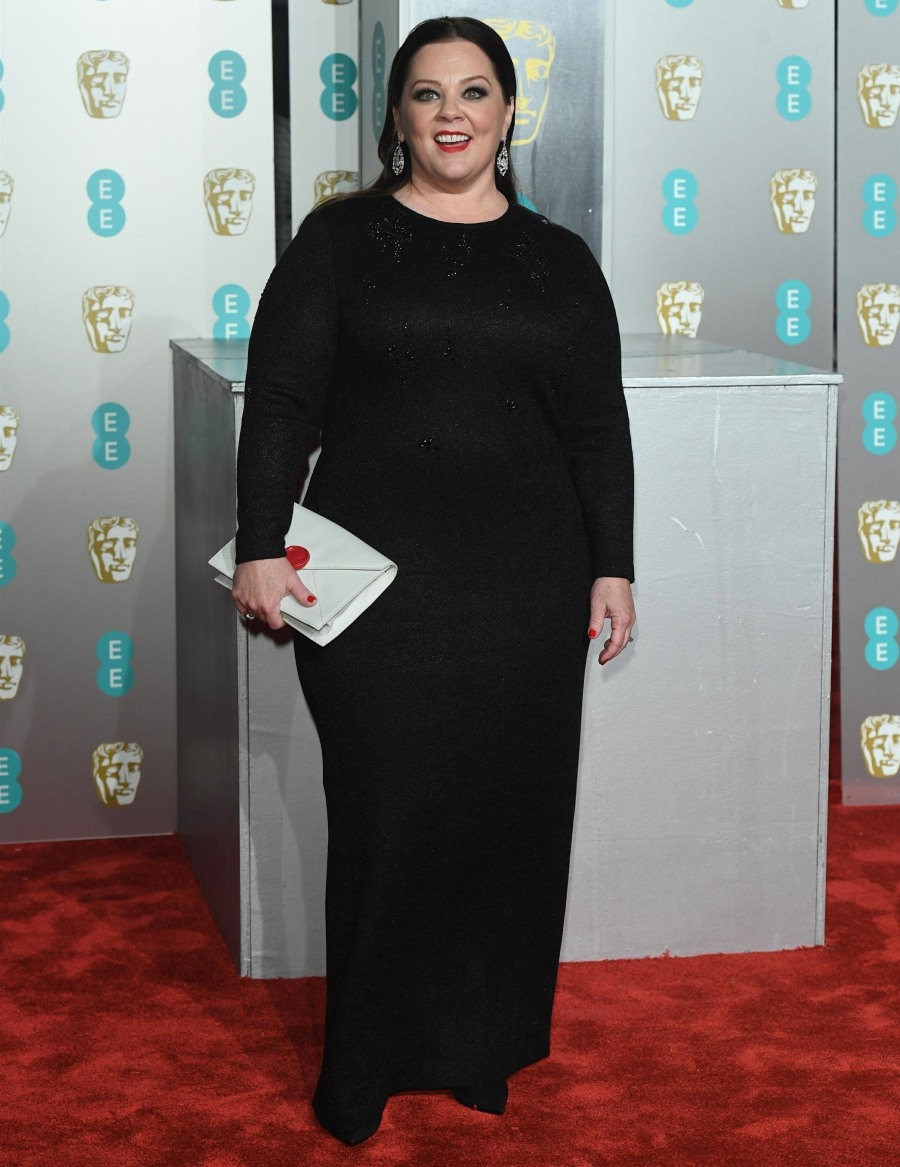 Thandie Newton in Valentino. It's a weird empire-waist dress with ruffles down the skirt to make it look "fuzzy." But I sort of love it? I might hate it on someone else, but Thandie is killing it in this gown.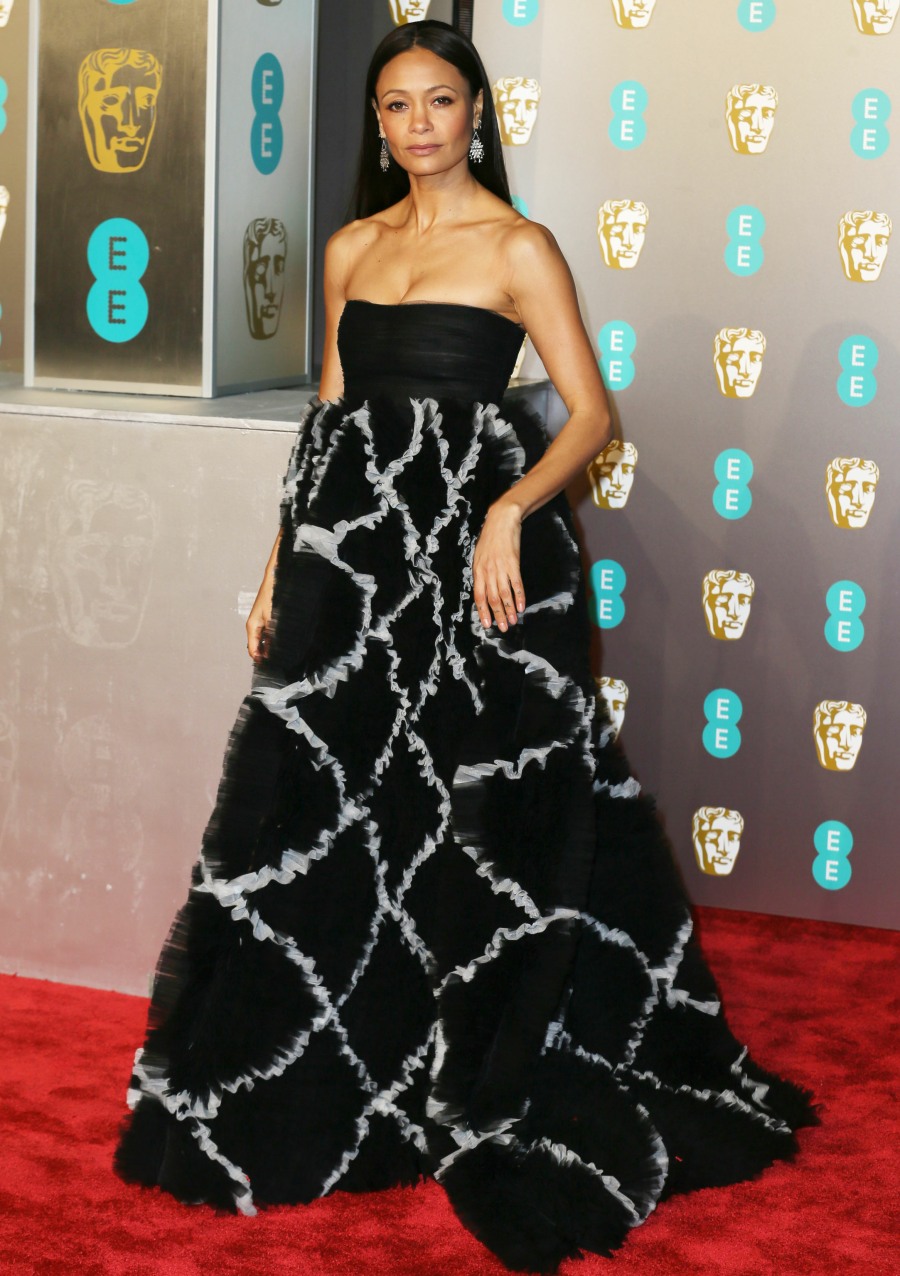 Olivia Colman… she's not into fashion. It's fine. I tend to think she's just wearing whatever someone tells her to wear and she's not thinking about it at all. I prefer to think of her that way. This is Emilia Wickstead.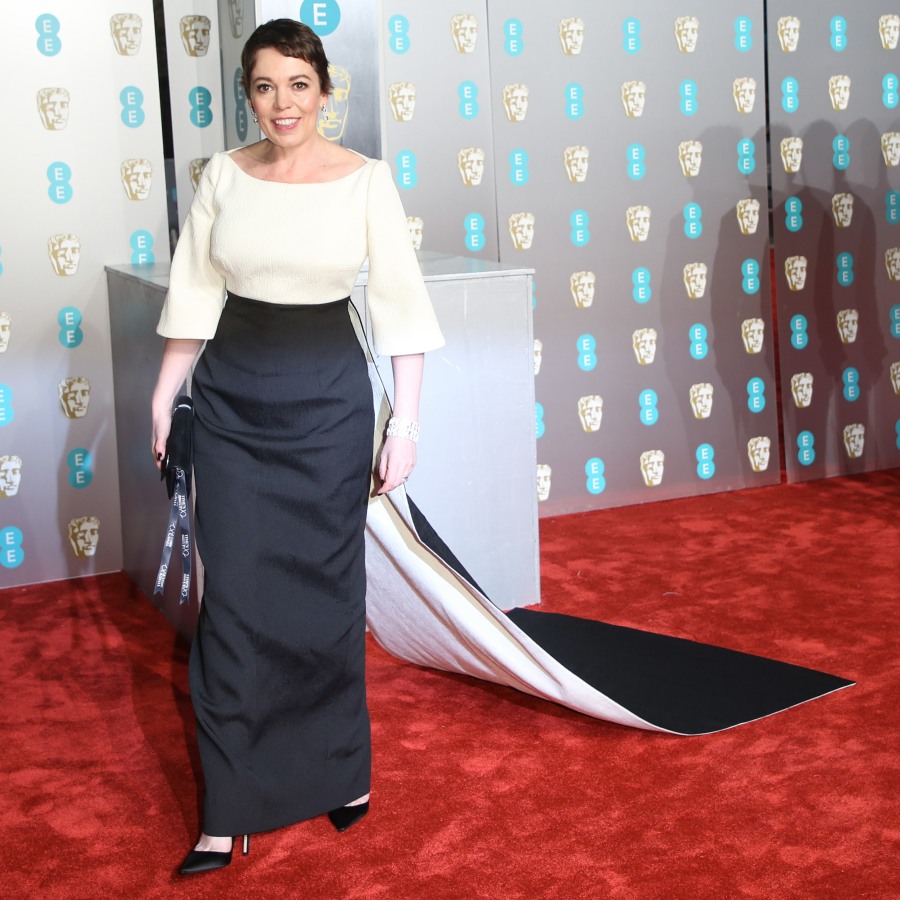 Olga Kurylenko in Armani Privé. I never would have guessed that this is Armani! It's interesting, and as we saw with the Duchess of Sussex recently, some women think that purple and red "go together."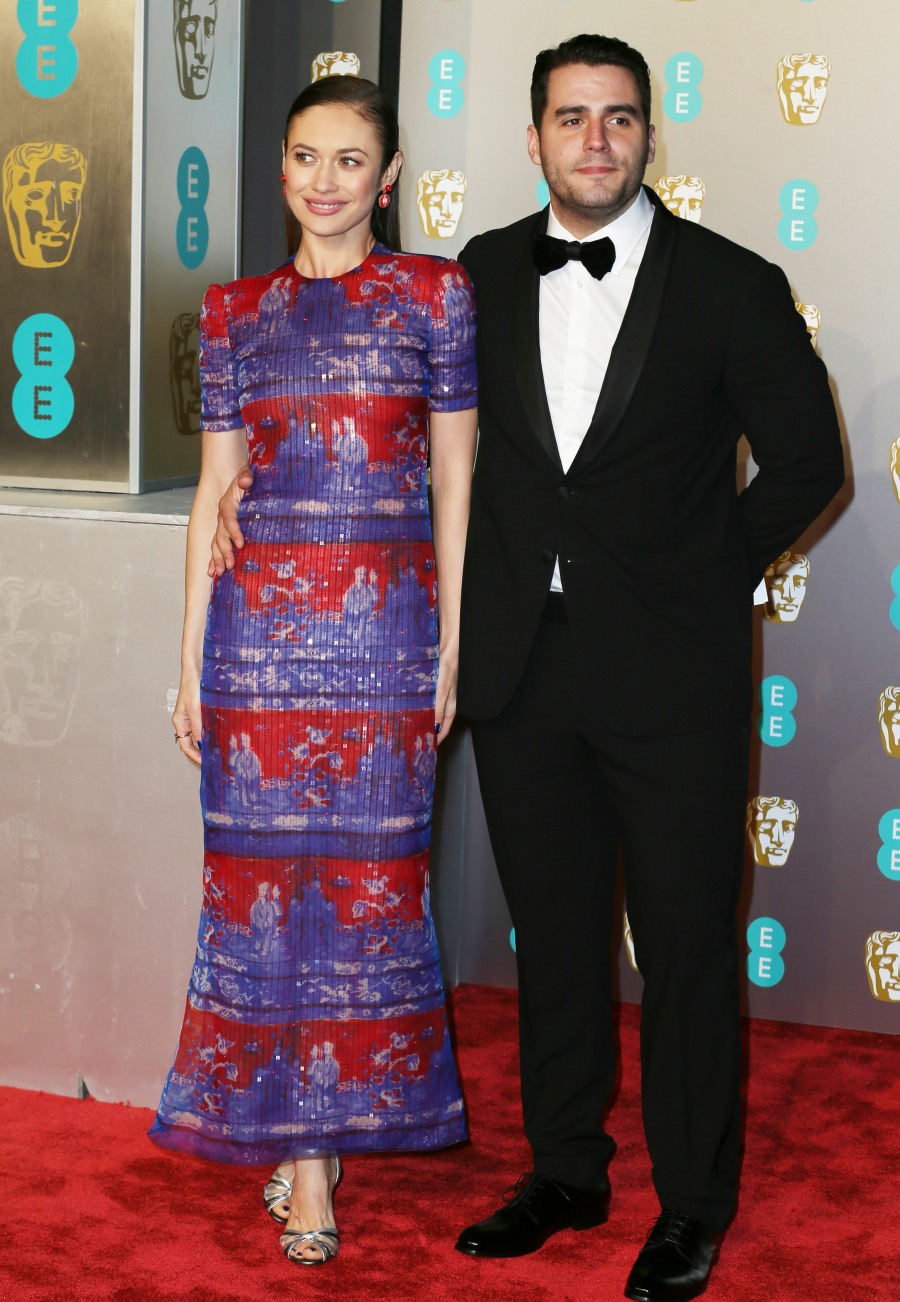 Photos courtesy of Backgrid, WENN.