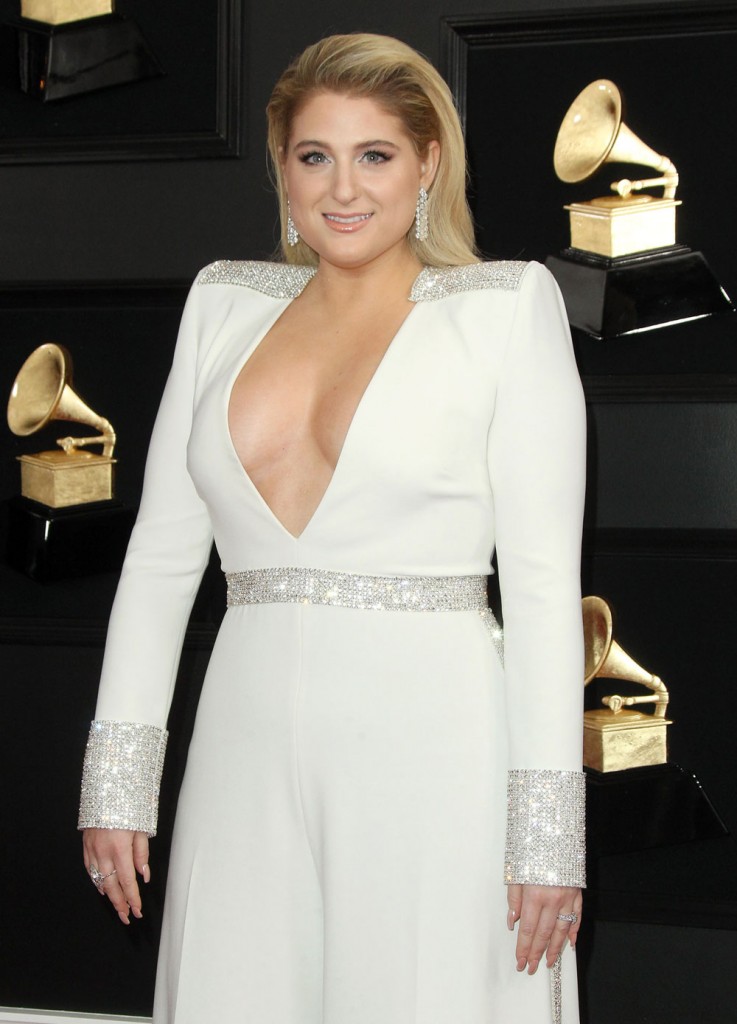 Meghan Trainor was at the Grammys with her new husband, Daryl Sabara. They talked to Ryan Seacrest (ugh) about being married and their honeymoon with family and how in love they were. They're definitely loved up and very into each other, but I got a possessive vibe from him and I worry about her. She was in a very deep neck white Christian Siriano pantsuit with big shoulder pads and lines of sequins. I didn't see any wardrobe slips but I would be so nervous wearing this. The idea of this suit is better than the execution as there's something off about the fit. It could be that it's just so revealing.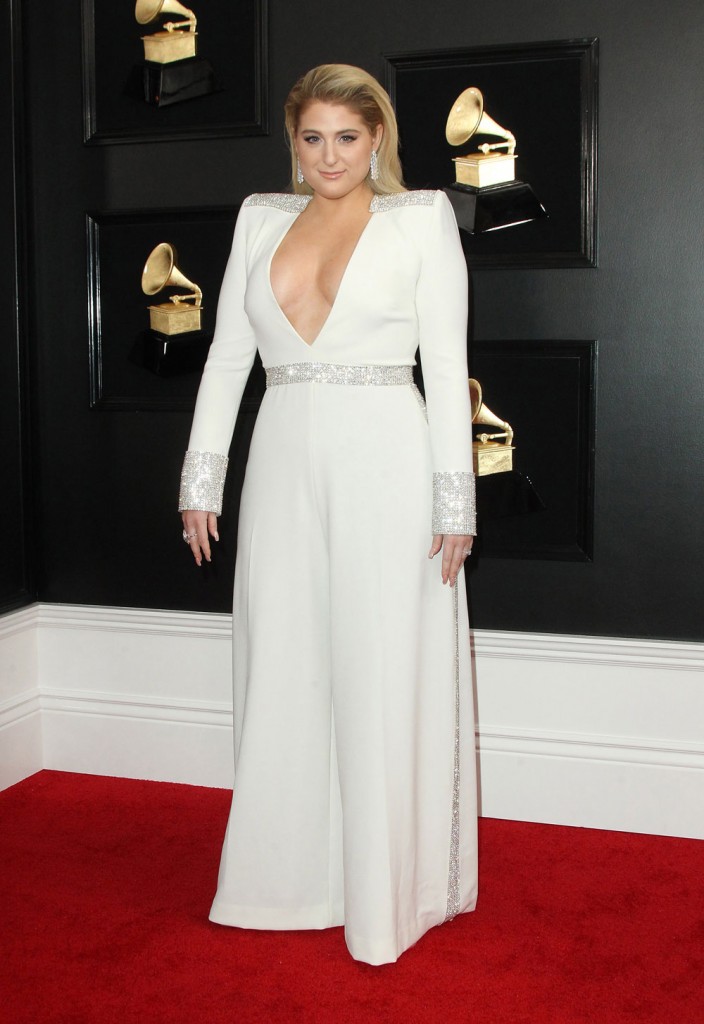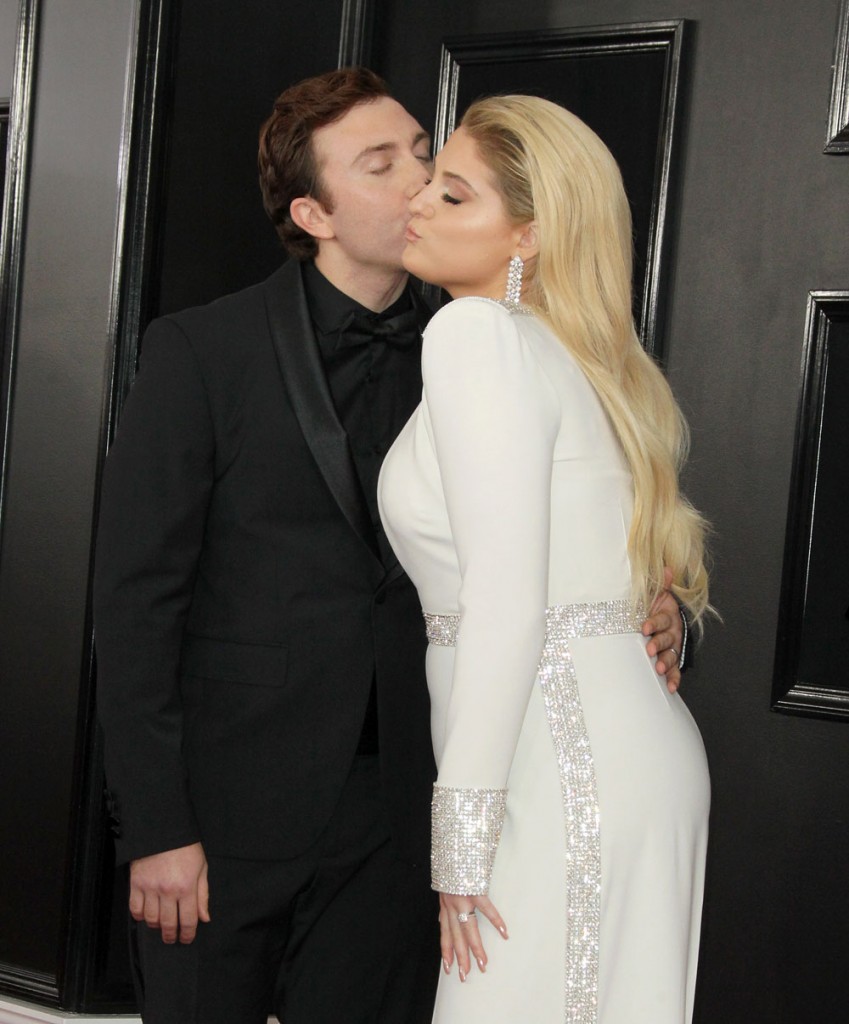 Tori Kelly won Best Gospel Performance for "Never Alone" and Best Gospel Album for Hiding Place. She was in a simple black strapless column dress with a high leg slit. I love her curly hair and styling, she's so pretty.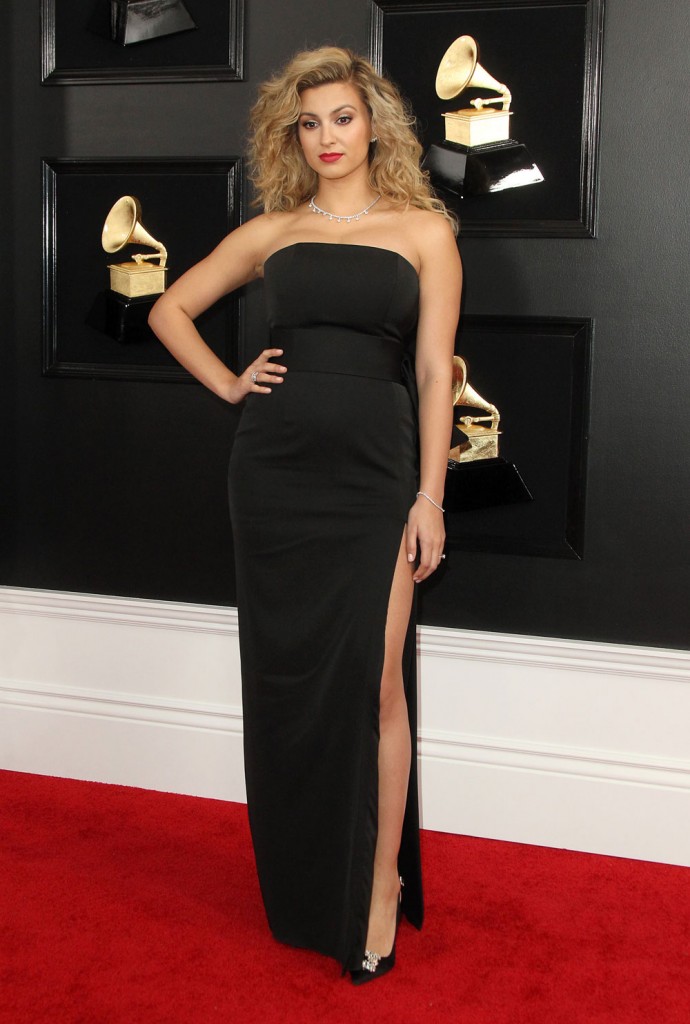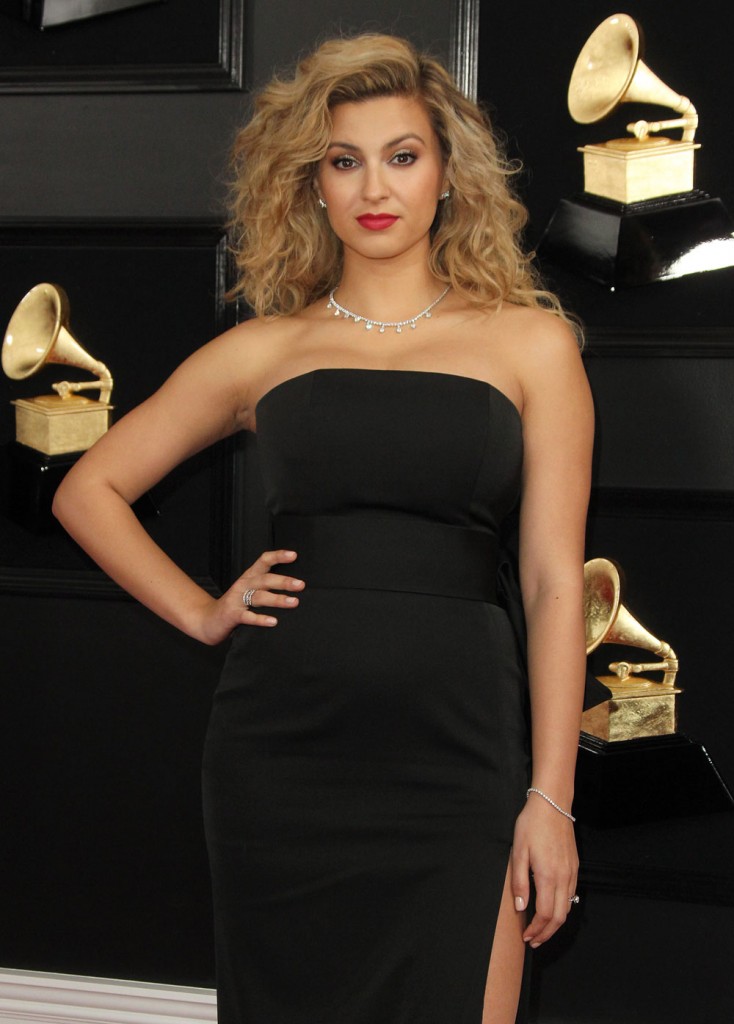 Lauren Daigle always makes an impression on me on the red carpet. She's a Christian singer, I honestly barely know her, but she has such an earth girl aesthetic and I love to see what she's wearing. Plus she was really sweet in her red carpet interview with Giuliana Rancic. This dress looked much better during that interview when I could only see it from the waist up. She won Best Contemporary Christian Music Album for Look Up Child and Best Contemporary Christian Music Performance/Song for "You Say."
Alessia Cara was in a black Self Portrait eyelet dress that looks straight out of dELiA*s.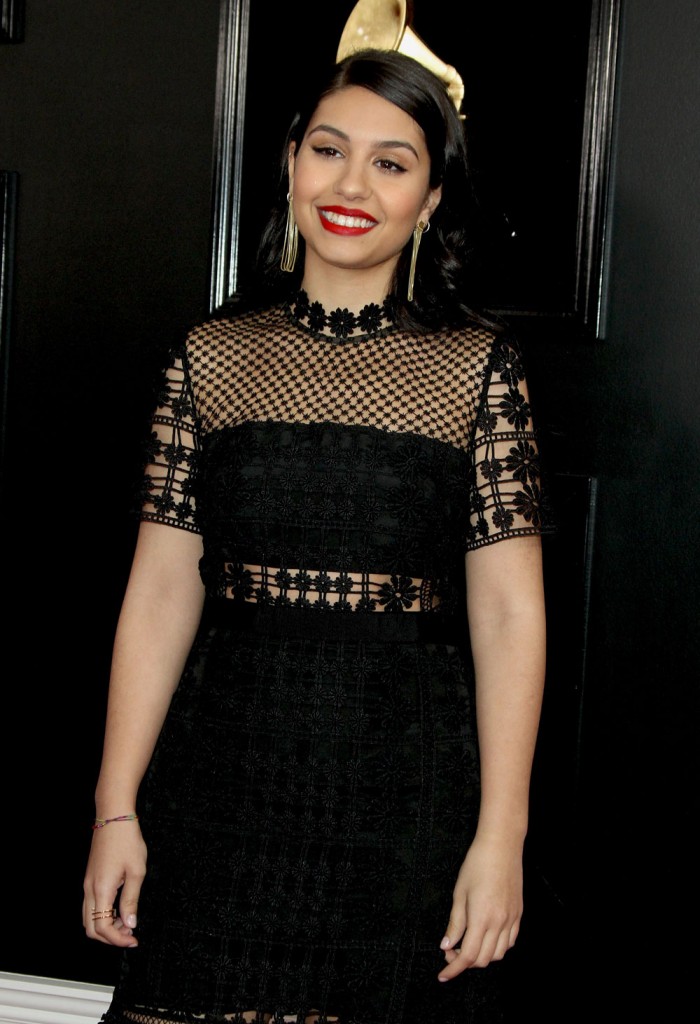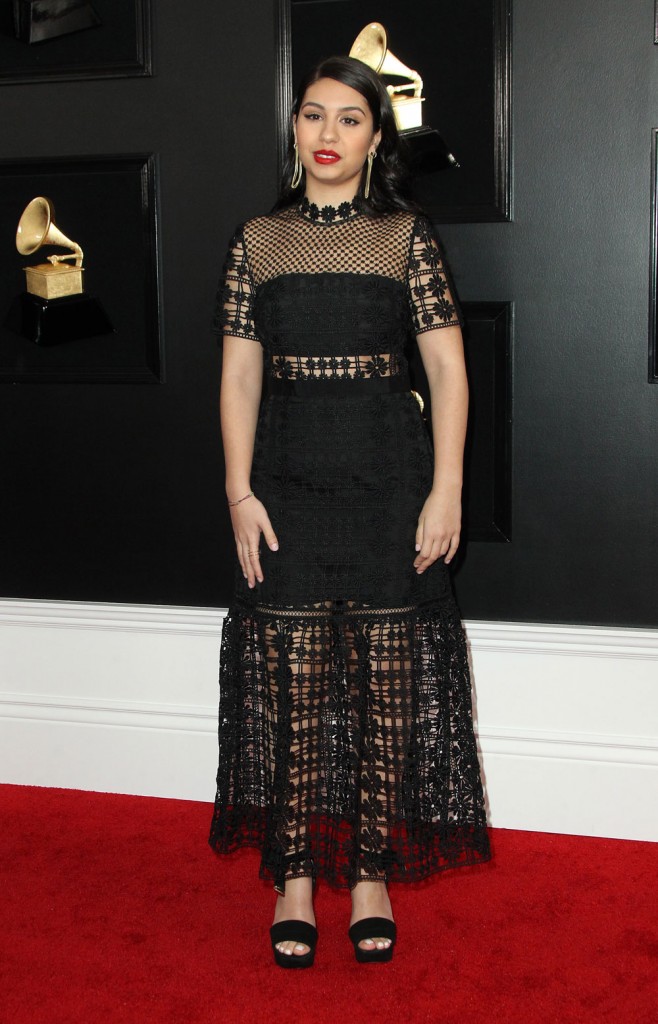 Anna Kendrick had on a baby pink feathered Ralph & Russo dress which looks straight out of Vegas. It has mirror sequins, it's very short, and this looks more like a performance dress than a presenter look. Still I guess the Grammys is the place to wear this.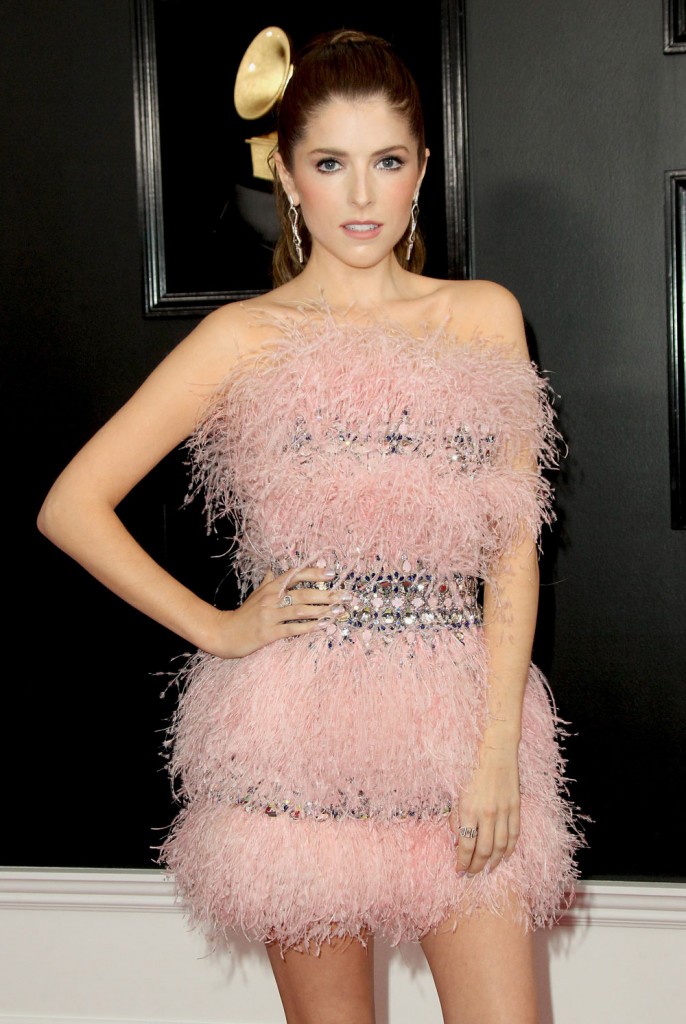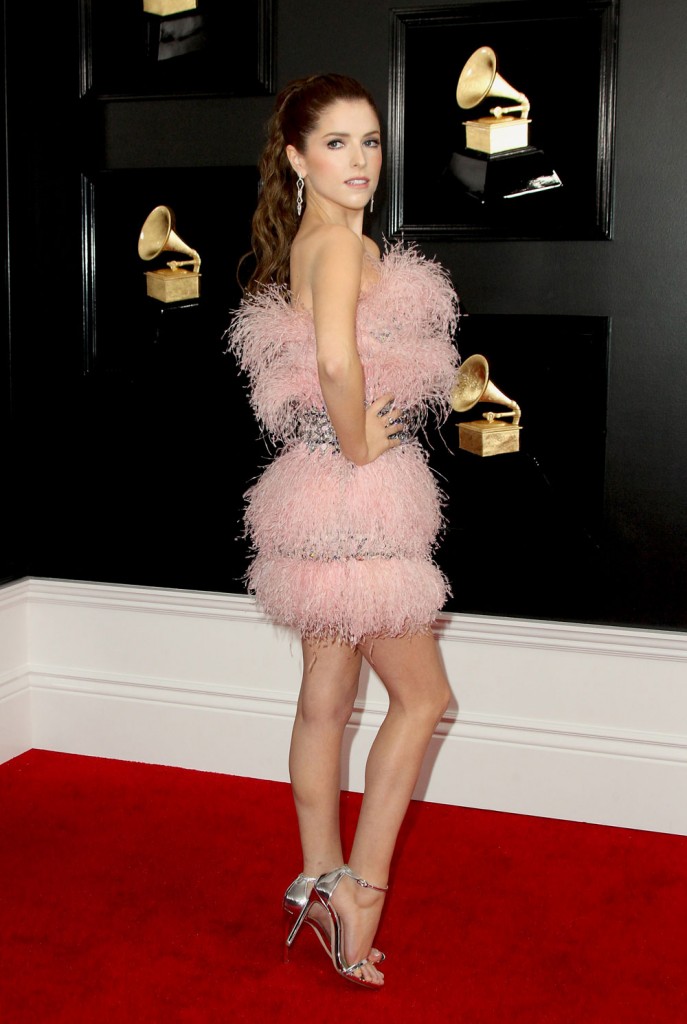 Finally Ashlee Simpson was in a feather and sequin Georges Chakra pantsuit. This is wacky and fun, I like it.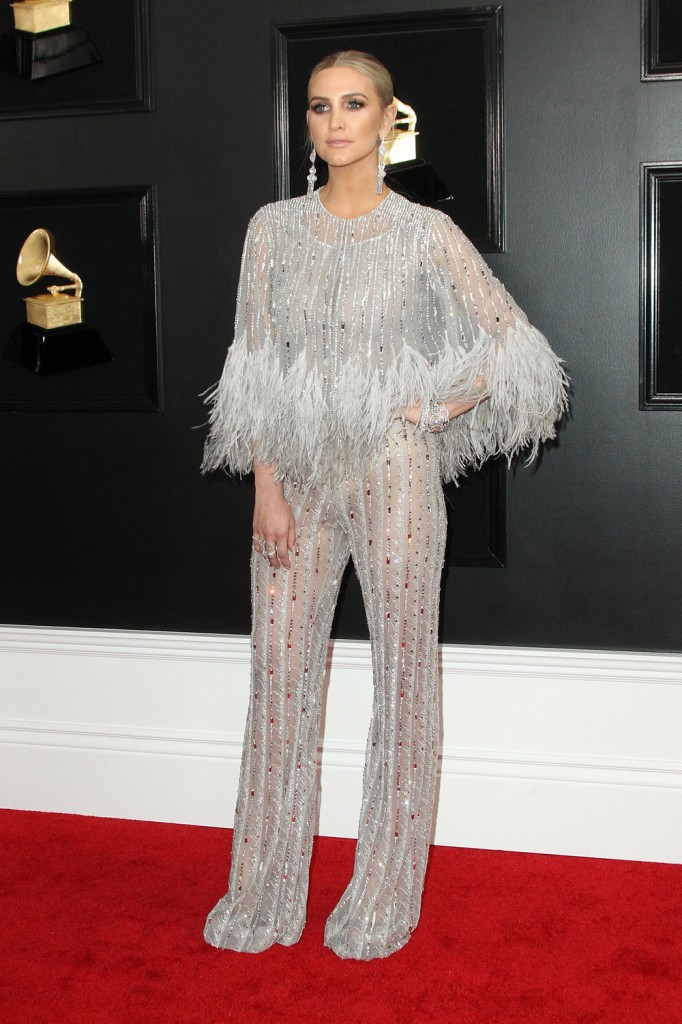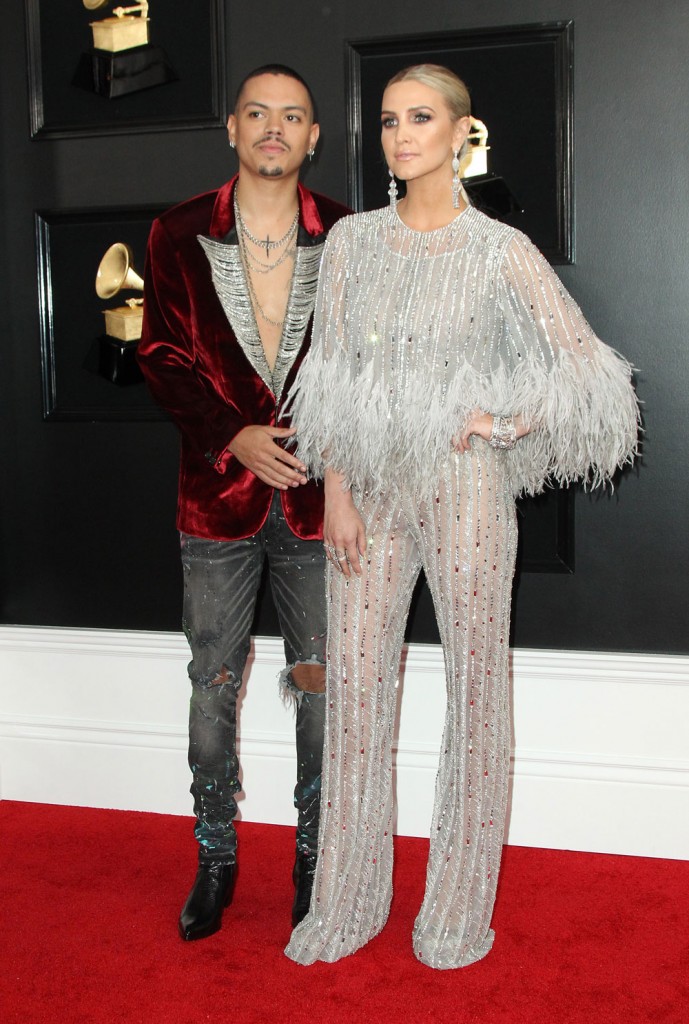 photos credit: WENN and getty