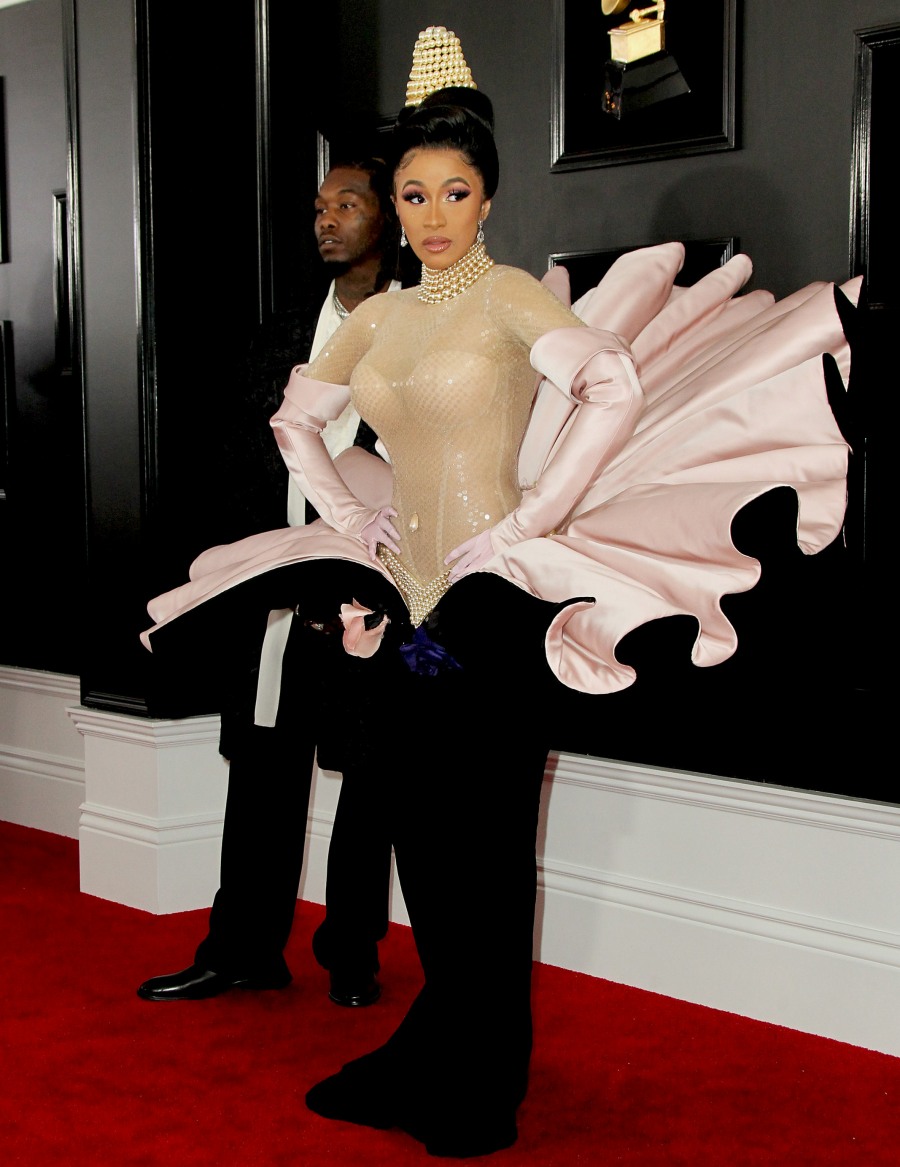 Cardi B should be on top of the world, but I feel like she's constantly being dragged over sh-t that's not even under her control. Cardi dealt with her split from and reunion with Offset with as little drama as possible – all the drama came from him, and from all of his shenanigans. Cardi turns in a super-professional performance at the Grammys and ends up winning the Best Rap Album Grammy, and it meant the world to her. It was a historic moment for Cardi to be the first solo female artist to win in that category. And shenanigans followed. Shenanigans like… Ariana Grande pulling a Kanye, and shenanigans like this: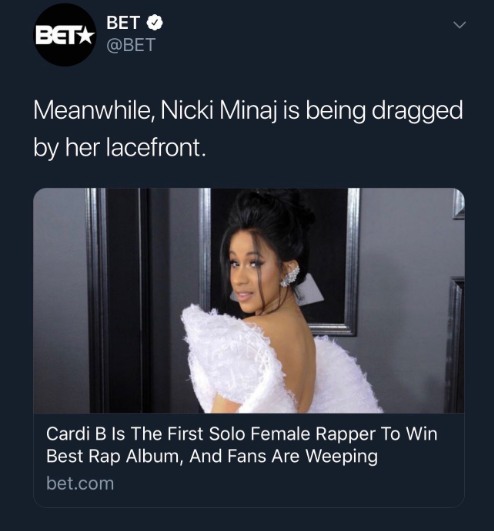 That was from BET's official account! Which is a big yikes. After that, Nicki Minaj pulled out of a planned appearance at a BET event, and the separate fandoms of Minaj and Cardi were at war with each other yet again. So, long story short, Cardi is tired of the drama. After she posted a video where she cussed out everything and everyone, she deleted her Instagram. Cardi was mad about the BET tweet, the fandom wars, the Ariana thing and more. Here's the video she posted before deleting her account, this is NSFW for language.
Cardi B reveals that she does not support BET's aim at Nicki Minaj and defends herself from haters discrediting her #GRAMMYs win. pic.twitter.com/ZA1nKoiuUO

— Music News Facts (@musicnewsfact) February 11, 2019
You know what struck me? Taylor Swift would never do this, because Taylor would never NEED to do this, to defend herself, to defend her work as a musical artist, to defend the fact that she's winning big awards. We just treat white artists so differently than non-white artists. Cardi's mad about the comments that she's undeserving… as she should be. Cardi works really hard. Cardi is one of the best hustlers I've ever seen. Give her that respect.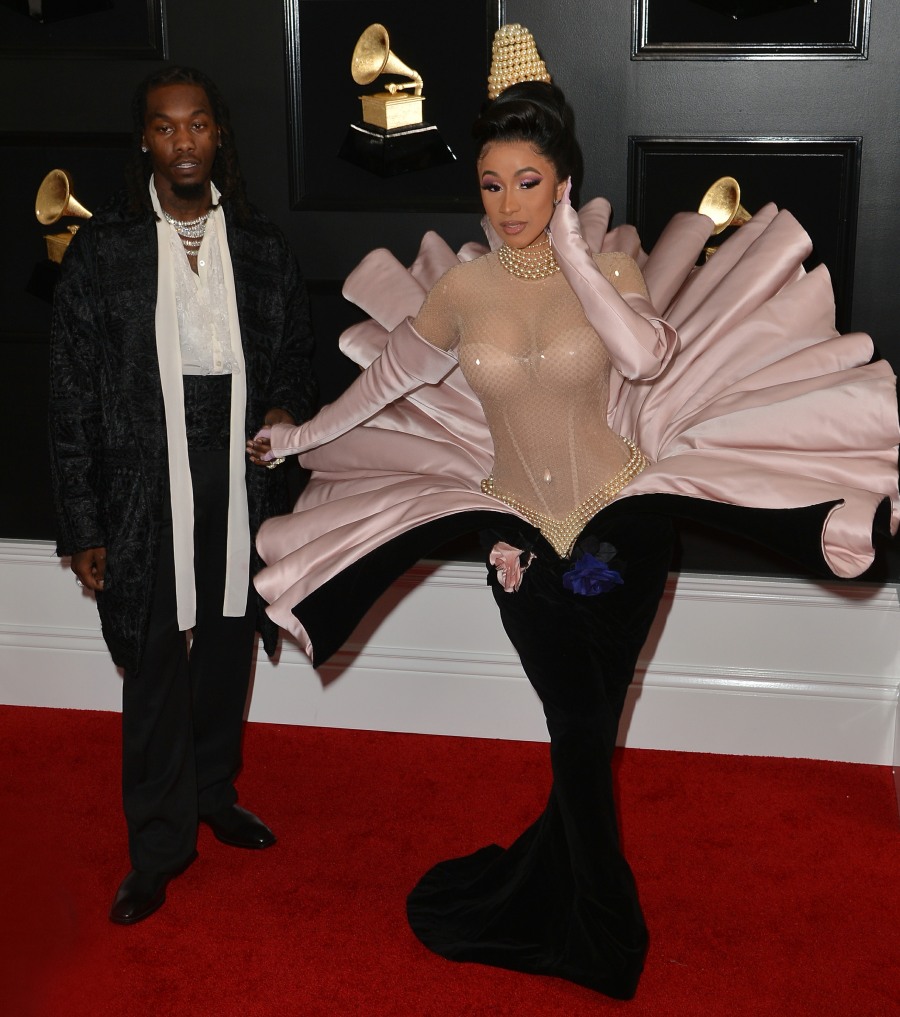 Photos courtesy of WENN.