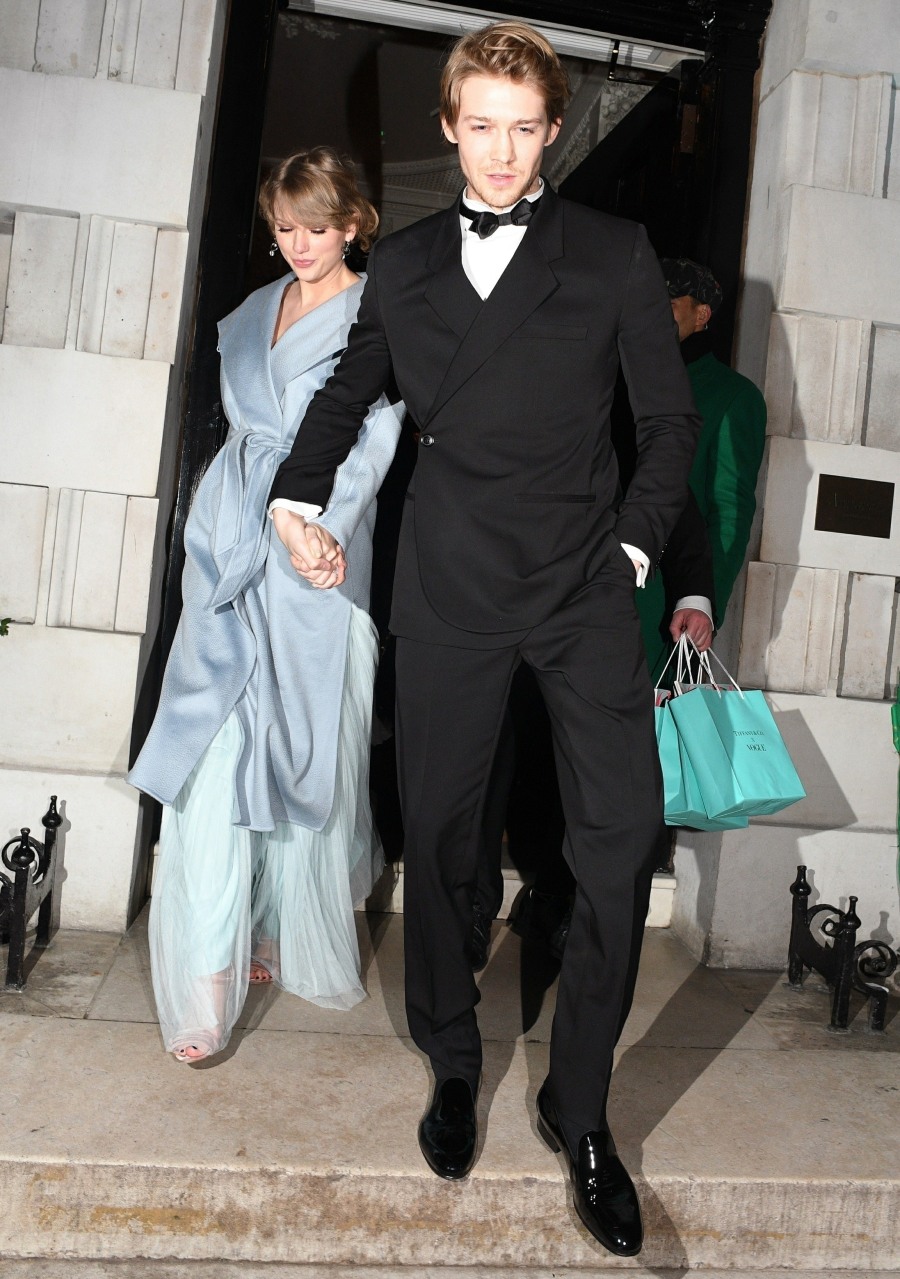 I really like the fact that so many of the biggest names in music opted out of the Grammys. Beyonce didn't go (and she won Grammys on Sunday!), Lorde didn't do, Ariana Grande boycotted for cause, and Taylor Swift didn't even bother. Part of Taylor's reasoning was that she's been in London, working on Cats, so why would she even go to LA for the weekend? She was only nominated for a couple of Grammys, and she lost in those categories. Maybe she knew she was going to lose. Or maybe she's already "over" Reputation and she's on to her next version/brand.
So what is Taylor's next version? I don't know, but I suspect that Joe Alwyn will be a big part of it. Instead of heading to LA for the music industry's biggest weekend, Taylor stayed in London and attended BAFTA events with her boyfriend Handsome Joe. They were photographed leaving BAFTA after-parties on Sunday night. Joe walked the carpet at the BAFTAs, but Taylor avoided it… and yet, she didn't completely avoid everything. They've gotten to the point where they're fine with being seen at private parties, and leaving those parties.
I really do wonder if Taylor will join Joe in LA on Oscars weekend. The Favourite will not be an "Oscar favorite," but Joe will still be invited to all of the parties and such, so… what do you think? I'm thinking they won't go to the Oscars together, but maybe the Vanity Fair Oscars party? Taylor has a long history at the VF Oscar party, and I would love it if she came out for this year's party.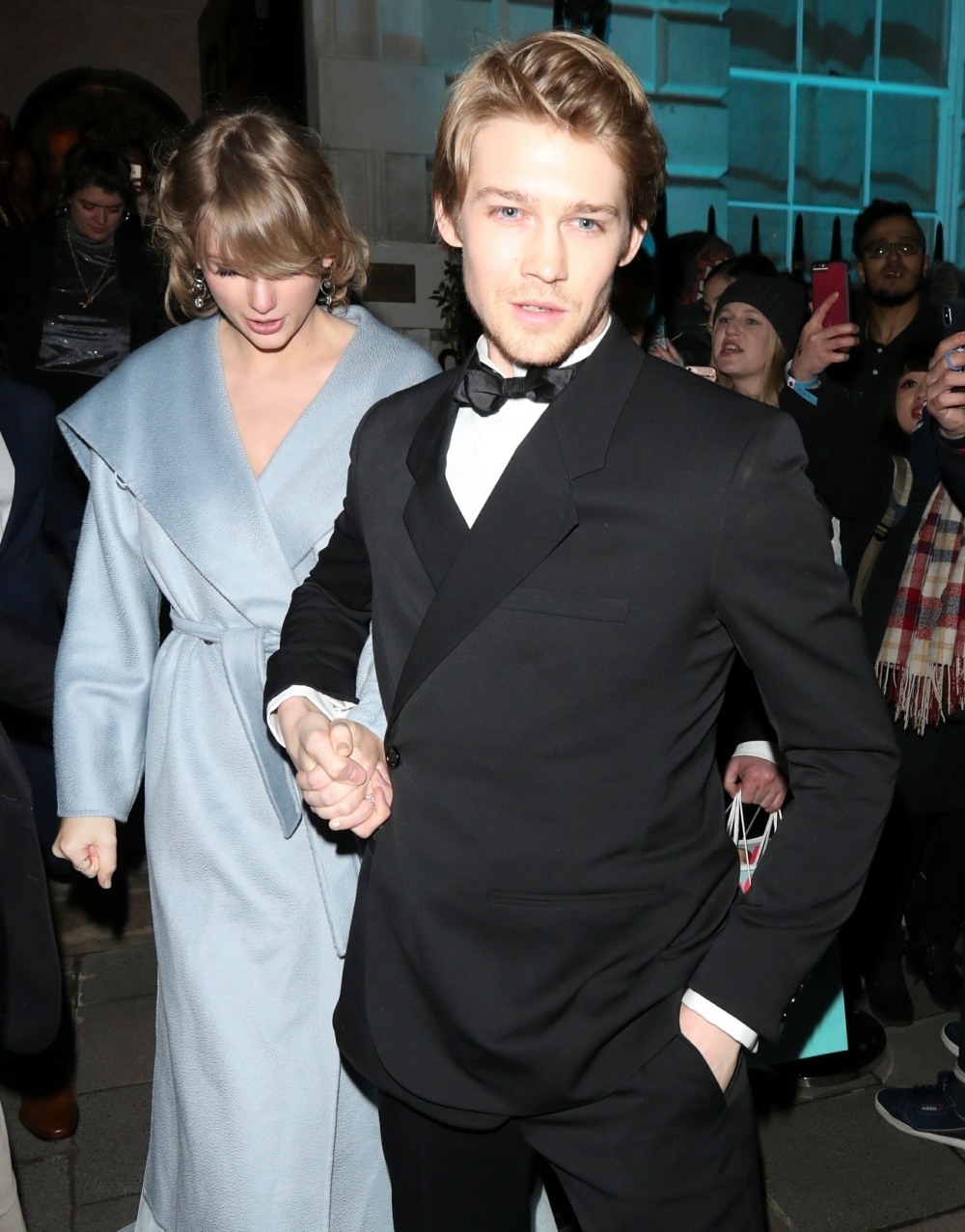 Hilariously, Taylor wanted us to see her BAFTA dress, so she posted this photo on her Instagram. Only peasants show their fashion on a red carpet, I suppose.
Photos courtesy of Taylor's Instagram, Backgrid and WENN.