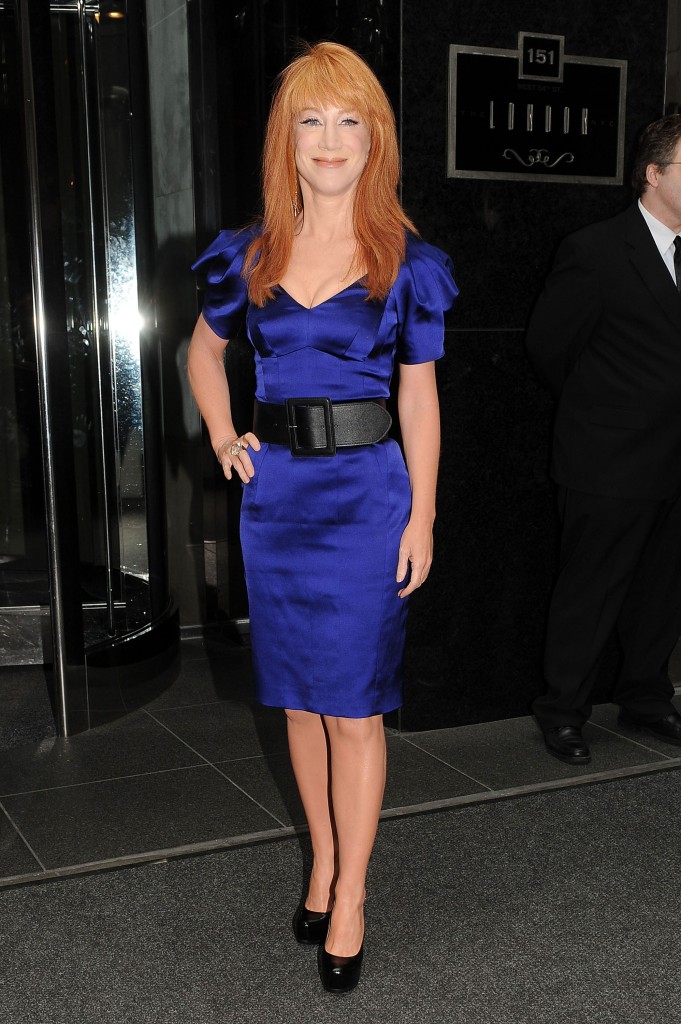 Comedian Kathy Griffin was in the audience when Michael Jackson's head caught on fire during his ill-fated Pepsi commercial shoot in 1984. Griffin was an extra, and said that she didn't notice anything was wrong at first until a group of guys jumped on Jackson, spraying him with a fire extinguisher.
Kathy Griffin reveals she was an extra on Michael Jackson's ill-fated 1984 Pepsi commercial.

"I was happy to be an extra. I was just part of the crowd scene," the comic explains to Extra. "I will just never forget seeing Michael Jackson from a distance and just thinking, 'Oh my God, that's Michael Jackson.' You kind of can't believe it."

Griffin says she remembers the scene — shot in L.A.'s Shrine Auditorium in front of 3,000 fans — "vividly.

"Jon [Lovitz] was there. They were taping it. We really didn't notice [his hair on fire at first]," she says. "When it actually happened…he was literally spinning, and then there was smoke and a bunch of people kind of jumped on him.

"They didn't tell any extras what was going on. Then rumors kind of rippled through the audience," Griffin goes on. "By the time I got home that night, it was the biggest news story on the news. It's fascinating somebody had that tape.

"And we never knew how serious the injury was," she says. "I could only imagine that [it] was very painful."
[From Us Weekly]
I would imagine that, from straight on in the audience, even if someone was closely watching Jackson, it wouldn't be clear exactly what happened to him. Really, what is most significant about that video is the angle from which it was shot. It must have been an interesting experience to be there, and I'm surprised Griffin hasn't mentioned it before.
In Pepsi's response to the video's release, they asked, "Why share such frightening images?" Well, I think a good reason is what Kathy said about never really knowing how serious the injury was. And she was there. But when you see the video, especially the upsetting part that shows the wound on the top of Jackson's head, you realize what a big deal it was. Combined with what his doctor has shared about all the painful procedures he went through in an attempt to correct the damage from that one incident, it does make some people see some of Jackson's issues in a different light.
Here is the video – with the obvious warning that it is graphic and upsetting to some.