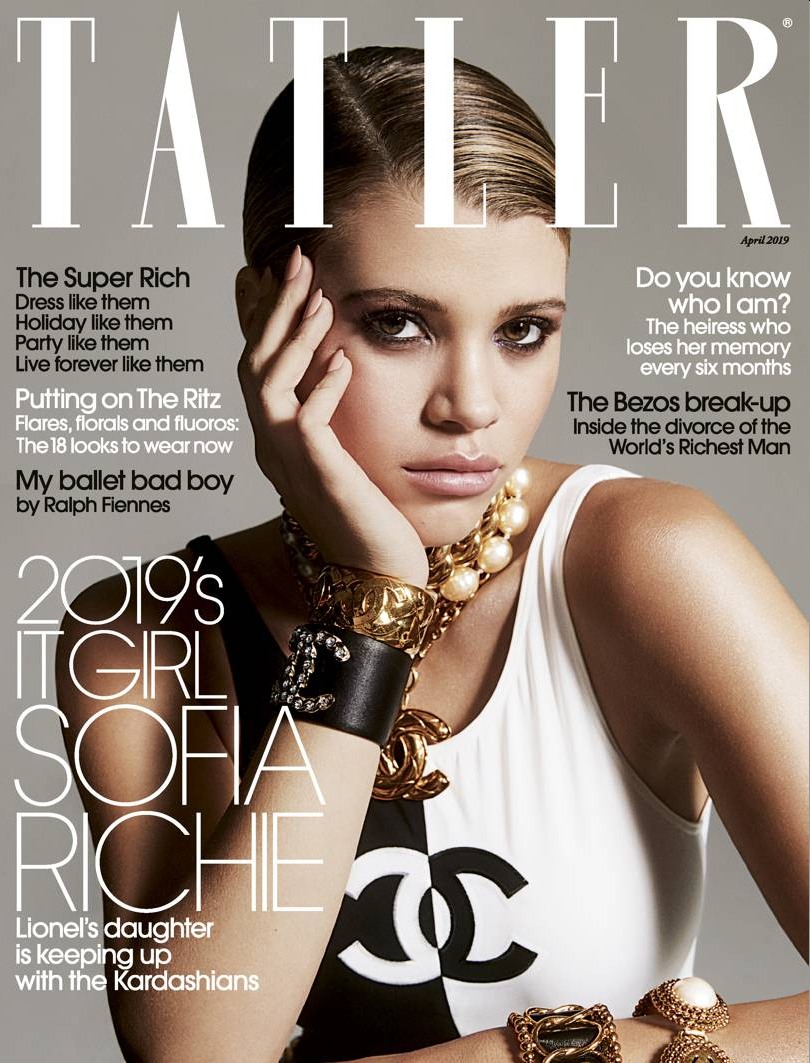 Since CB and I have been doing the Gossip with Celebitchy podcast, I really have been paying more attention to when commenter peeps leave a particularly insightful and funny comment. Recently, in one of the "Jordyn Woods was hooking up with Khloe Kardashian's exes" stories, Ronaldinhio commented, "Are there only 10 men in the United States?" That's how it genuinely feels sometimes when covering the antics of the Kardashian-Jenners and their adjacents. The idea that any of these people could just pick up and go somewhere else and start dating someone not in their immediate orbit feels extremely foreign. So it is with the LA youths too – Hailey Baldwin and Justin Bieber were around each other for years before they got married, and he'd dated like five her friends.
Then there's the curious case of Sofia Richie and Scott Disick. Sofia is only 20 years old, and she's been with Scott for more than a year already. He's a grown man with grown-man issues, like alcoholism and three children. But Sofia clings to him because I guess she doesn't realize that she could be out there, living like a 20 year old and actually leaving behind the dumb dating pool of the same ten guys. Oh, remember, she dated Justin Bieber too. As I said, the same dating pool. Sofia covers the latest issue of Tatler and she talks about her relationship with Scott and… other things. Some highlights:
She's not going to flaunt her relationship with Scott: 'I think a lot of people think they have to prove their relationships through social media and I'm just happy being private about my relationship. It's not like I won't post pictures about it, but I like having my little private life.'

She prefers a low-key life: 'I'm not a party girl and I really don't like the paparazzi,' she insists, preferring instead to host couples' games nights for her friends. Who might be in her games gang? 'My friend Tina and her boyfriend, my friend Gigi…' Gigi Hadid? 'No, not that Gigi,' she says with a laugh. 'No one you would know.' They eat takeaway pizza and play Taboo or something called Spoons, which Richie and Disick made up themselves. Richie grins, 'Clearly we have a lot of time on our hands.' She says they do go out for date nights but prefer to keep them low-key. 'Whatever we do, whether it's going to the cinema or dinner, we'll always just end up going home and watching a movie after.'

She wanted to be a singer at first: 'I went on a world tour with my dad when I was 14 and during that time I was convinced that I wanted to be a singer. I decided it had to happen right there and then for me. So I said to him, "I know you have the connections! You need to put me in front of the right people and let me sing." And he was like, "If you still want to do it in four years and you train for it, I'll put you in front of someone. And if they think you're good enough, then you can do it." Four years later I was like, "Absolutely not. Don't even talk to me about it." It's too much pressure – people would be expecting Adele to jump out of my voice.'
Do you think it's weird that she and Scott have all this time together and she's basically saying he doesn't spend time with his kids? Kourtney Kardashian and Scott have a somewhat pained relationship, but that's mostly because Kourtney is such a pain in the ass. But is she basically a single mother, and Scott isn't with the kids at all? As for Sofia's whole vibe… I actually hope that she is just using Scott to build her profile and she'll eventually move on to better things. I slept on Hailey Baldwin too, and now look at her: Mrs. Bieber with a thriving modeling career. Sofia can dream.
Photos courtesy of Tatler and Instagram.