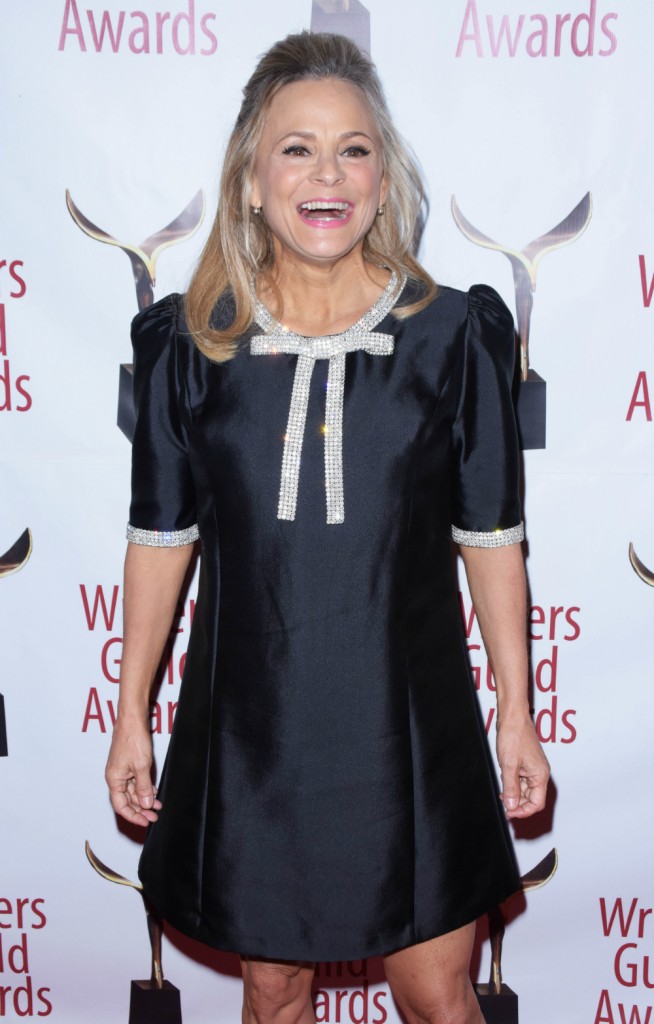 The third episode of At Home with Amy Sedaris second season airs tonight with Rose Byrne as the guest star. Since Amy's first season was nominated for an Emmy and a Writers Guild award, season two is getting much more attention, which is good because so far it's worth it. The second episode had Jessica Waters, Martha Plimpton and Campbell Scott, all of whom were a riot. Obviously, having her own show allows her a few luxuries, like creative control. Another added bonus? Sticking close to home so she doesn't have to leave her rabbit, Tina. Amy is so devoted to Tina, she's willing to turn down work so she doesn't have to leave her for too long.
The first step to impressing her as a guest on "At Home," she says, is the simple act of saying yes. Doing so doesn't always come easy, after all.

"I am the queen of no," Sedaris admits. " 'Amy, you haven't even heard the question.' 'No—I can't!' People who say 'yes'—it opens up everything. You learn that in improv: You say, 'Yes, and…'

"But 'no' makes me laugh. Nothing's funnier than 'no.' "

Even in a career that boasts guest-starring roles on shows including "The Good Wife," "Unbreakable Kimmy Schmidt," and "Sex and the City," and voice credits on the likes of "BoJack Horseman," "American Dad!," and "SpongeBob SquarePants" (not to mention a litany of appearances on programs like "Late Show With David Letterman" and Alec Baldwin's "Match Game" reboot), Sedaris admits that she says "no" a lot. Moreover, she's frank about why she turns these things down.

"Sometimes I'm like, 'That's too much to memorize.' Or I'm just lazy. Or they want me for one day but I have to be there for nine. I'd rather clean my apartment; I can't leave my rabbit for two weeks. It never makes any sense. My first instinct is: 'I can't do it.' Or I just don't think I'm right for it. I always think you've hired the wrong person. That's why I like to create my own [work]."

While Sedaris' work at the Second City helped hone her on-her-feet skills—"I like theater for that reason: You get one chance. You're not going to stop the play to say, 'You can't say that!' "—it also introduced her to a new way of thinking about her approach to performing. Having always been drawn to character work and absurd makeup jobs, she slowly began to put a greater emphasis on broad physical comedy—in part thanks to her neighbor at the time.

"I lived above a deaf girl in Chicago. She was 5. When I met her, everything changed. From that day on, no matter what I was doing, I wanted to make sure a deaf person could follow it," she says. Even now, when one looks at characters like Jerri Blank on "Strangers With Candy" or those on "At Home," it's obvious Sedaris continues to prize a kind of visual humor above others.

"I sometimes watch things with the volume down just to see if it's entertaining," she says. "When I act, I'm acting as if a deaf person is watching our show."
This reminds me of those Hollywood couples who have rules for how long they spend apart from each other. I could see Amy on her hands and knees, explaining to Tina that she needs to go away for the weekend to attend some awards ceremony. OMG, I just realized, if Amy wins for season two, she's going to thank Tina, isn't she? I find Amy's non-Tina related reasons for turning stuff down interesting as well. Considering the longevity of her career and the caliber of people who drop everything just to put in a five-minute guest spot on her quirky little show, you'd think she'd have an inflated ego more than anything. But she's so humble about it. Not quite Imposter Syndrome but modest, certainly.
I like her reason for leaning into physical comedy, that she wants to be funny even with the sound off. That does come across in her characters and sketches. She doesn't go into pratfalls and cheap tricks, but a lot of jokes in her show have no dialogue to them. Plus she's fantastic at a reaction shot.
A couple of you correctly pointed out in the last Amy post that if I am going to mention Tina in the post, I should include a shot of her so let me remedy that now: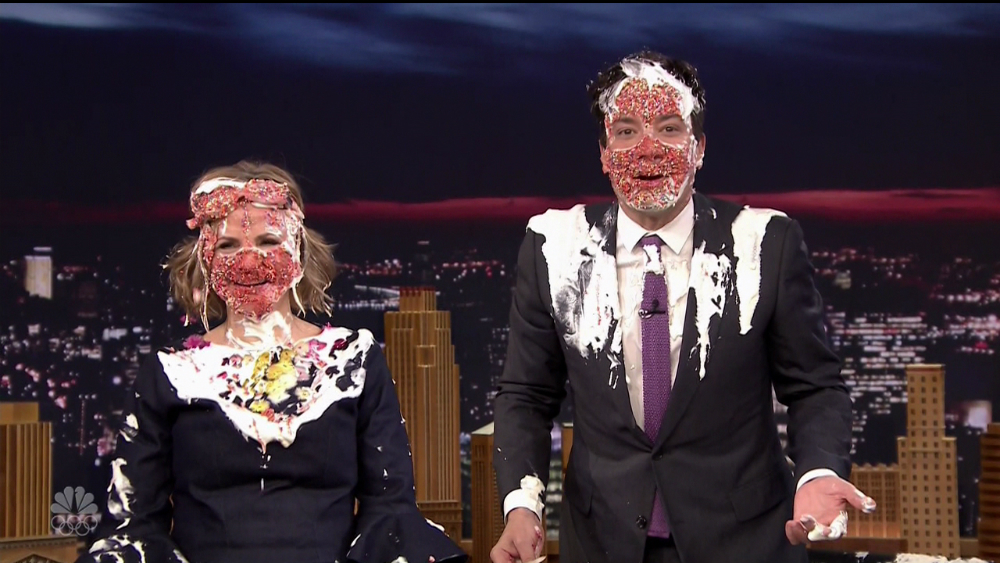 Photo credit: WENN Photos, Getty Images and Instagram