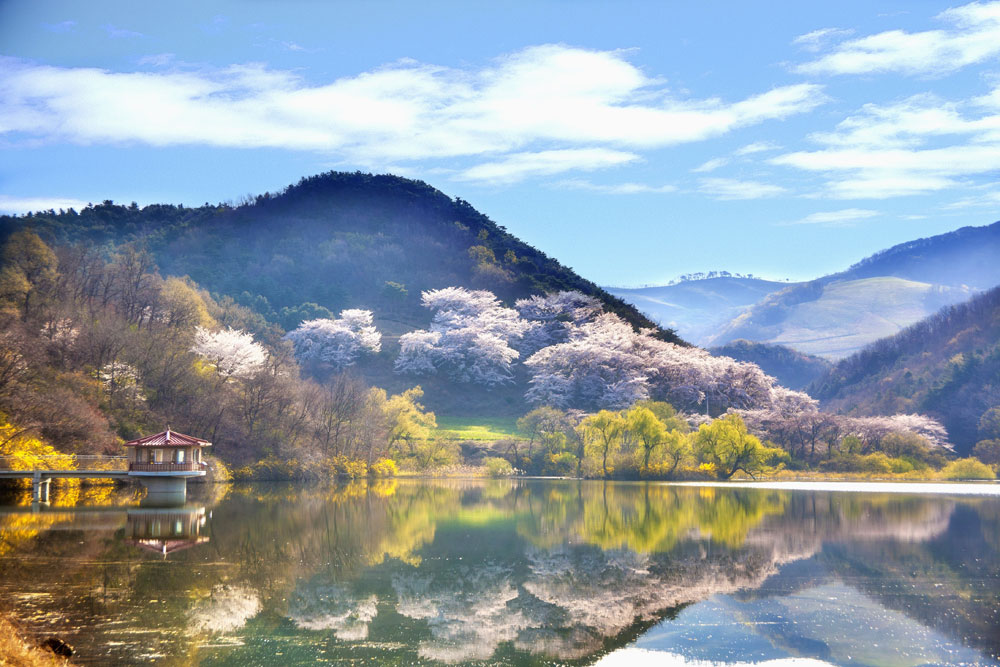 As I've mentioned a few times, you can find great bargains in Amazon clothing but it's a pain to sort through all their stuff. I spend longer on these clothing posts as it's harder to find things, but also because I just like looking through clothes. It gives me that soothing feeling like when I'm retail shopping plus I enjoy talking about clothes and fashion. As a programming note we're going to do a book post on Thursday! Hecate is helping with that as she's a voracious reader and Kaiser is giving some recommendations too.
I found a lot of these through Buzzfeed's clothing posts and wanted to link that to give them credit. They do a great job with these Amazon posts and have been a good model for us to follow.
A romantic versatile lace top that comes with an undershirt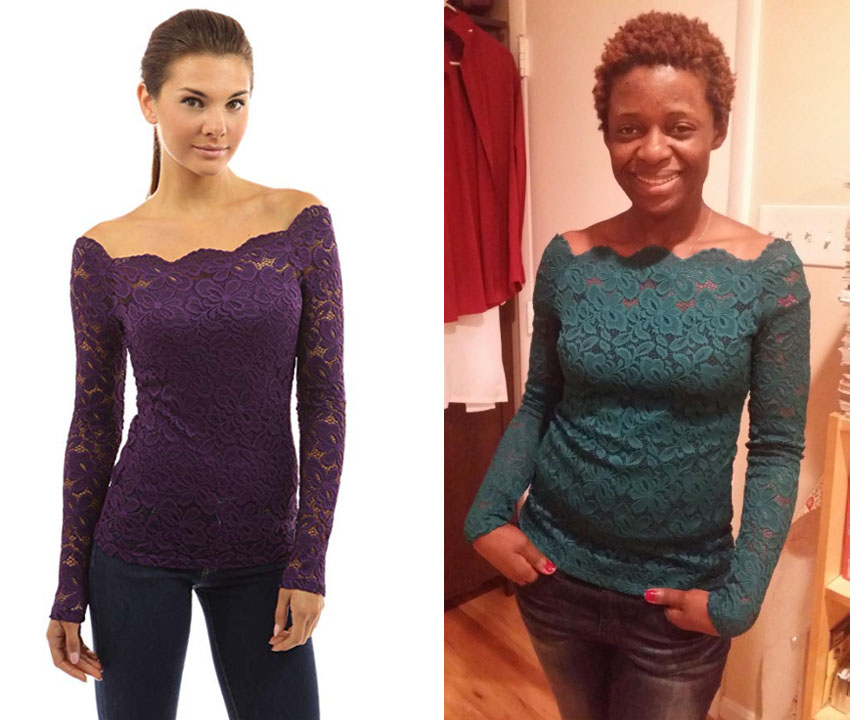 I have a lace top similar to this one and it's one of my favorite pieces. It looks great over jeans or a skirt and can be worn just about anywhere. This top has over 1,600 reviews and an over 4 star rating. It comes in seven different colors and in sizes X-small to X-large. Reviews say that it "fits like a glove," is "not too tight or loose" and is flattering.
A sweater with cute stripey sleeves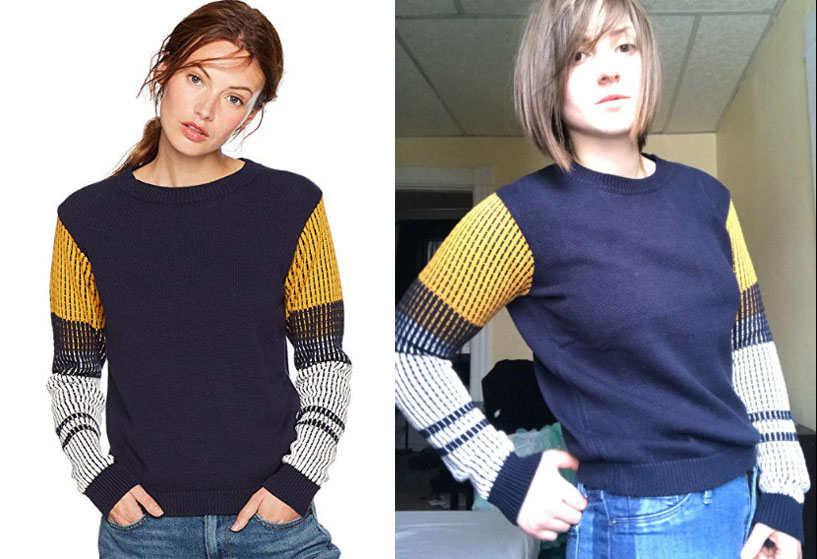 Imagine this sweater layered over a button down top for colder weather or worn alone. It's adorable with contrasting stitch sleeves and comes in five different colors. Reviewers call it "sporty" looking and say they get compliments on how unique it is. It's called "soft," "comfy" and "a great thickness for indoors in the winter. Warm, but not too warm." Some women say it runs short, but others write that it's not a problem.
A chunky oversize sweater with a windowpane print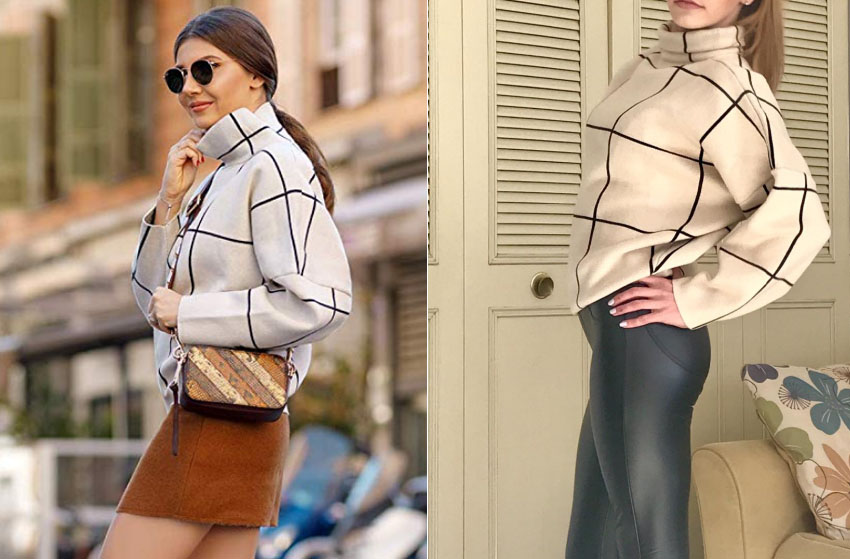 This sweater looks so chic over a cute skirt or leggings and comes in both a turtleneck and round neck. The sizing runs small so be sure to follow the chart. Women who own it say it's "great quality and made of heavy material" and is thick and warm. It's also said to "make for a quick and chic outfit when paired with jeans and booties." It does fall at the waist and may be too short for taller women.
A velvet button down shirt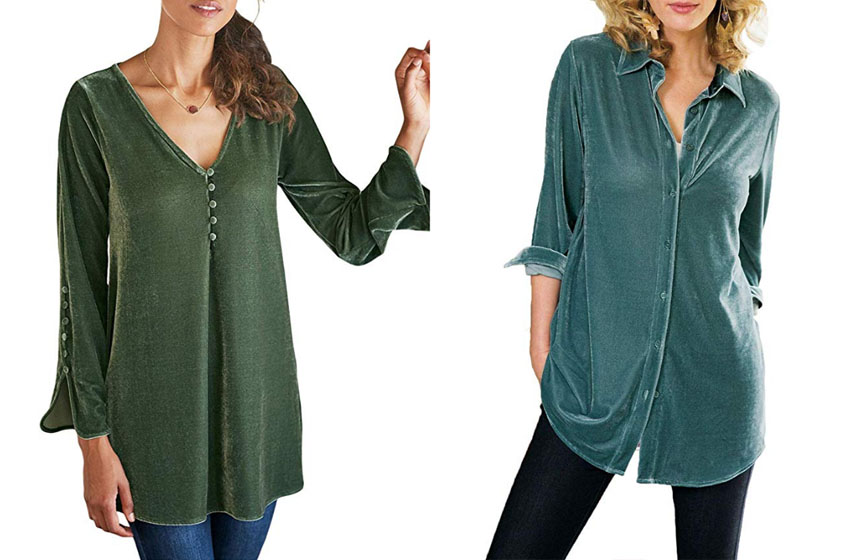 This velvet button down shirt comes in both traditional shirt and tunic style with so many color options. It's available in sizes small to XX-Large. It's the kind of piece you can easily build an outfit around and is long enough to work with tight leggings. Buyers write that the quality is good for the price and that it's the same shirt "which is sold elsewhere for five times the money." It's also "very comfy and dresses up casual outfits or jeans."
An under $20 midi skirt with pockets that you can wear to the office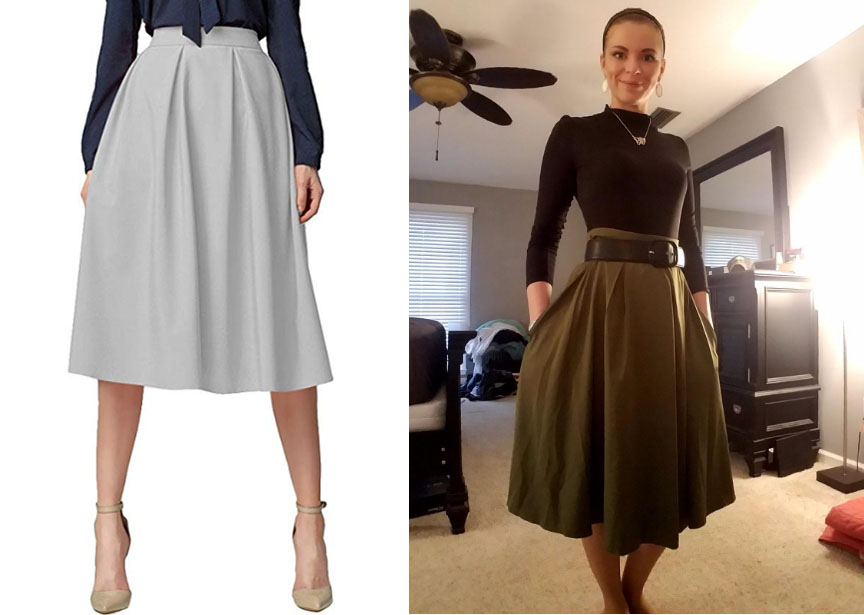 This midi skirt comes in sizes small to X-large and in 13 different print and color choices. Women who own it call it "perfect for work," and write that it "defines your waist." It also has roomy pockets which one woman calls "fantastic," "I put my big I phone 6 plus and keys in it and you couldn't even tell!" Here's a link to another well reviewed midi skirt in more colors.
Sweatpants you can wear to the gym and the store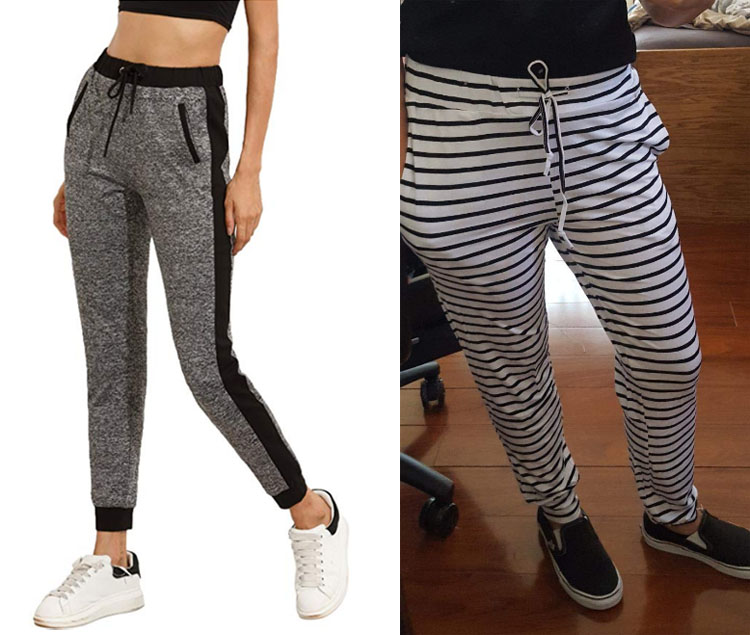 As someone who wears athletic wear and sweatpants for a good portion of my day, I couldn't pass these up. (Also I checked and I haven't recommended these before!) Honestly I'm wearing a gray and black pair that I got from the store which are almost identical to these, gray with black cuffs and black stripes down the side. These come in sizes X-small to XX-large and there are 36 different stripe and colorblocked versions. They're said to be "soft," "comfortable," "perfect for lounging" or athletic activities like hiking and you can wear them to bed too. Sold.
A stylish print blouse that's so affordable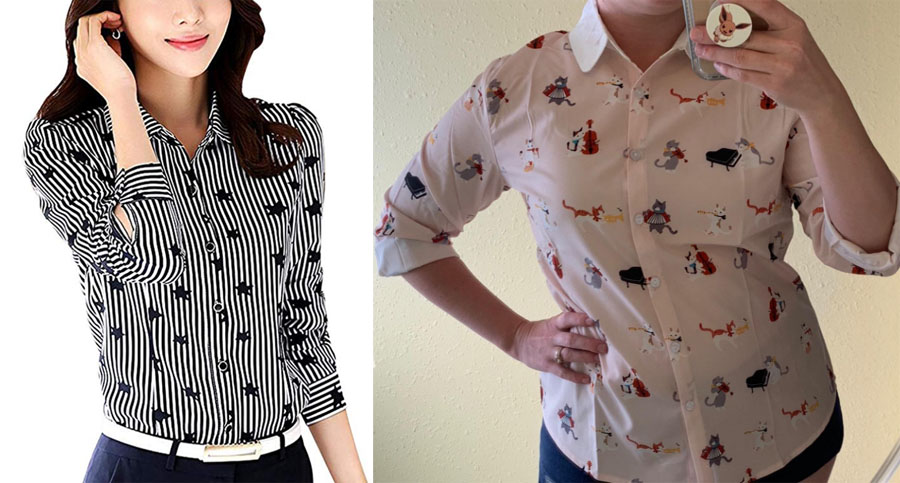 I love a bold print blouse! This blouse comes in 29 cute prints that will make you look fashionable. It runs under $22 and has floral, stripe, abstract and even cat prints. Sizes run from 2 to 22 however they do run small and you'll want to consult the guide. The woman pictured above says you'll want to order two sizes up. This is said to be solid and not see through so you won't need an undershirt or cami with it. Reviewers write that they get compliments on the blouse and that they've bought several different versions of it. Some say that the sleeves are too short although you could fix that by just rolling them up as pictured.
Ooh and Hanes approved us as an affiliate and they have 2 for $38 Bali, Playtex Secrets, Playtex Love My Curves & Maidenform Bras. There's a buy one get one deal on Hanes ultimate bras on Wednesday, March 6th. So you may want to bookmark that for tomorrow. There's currently a 6 for $42 sale on Bali, Playtex & Maidenform Panties. The discount appears at checkout.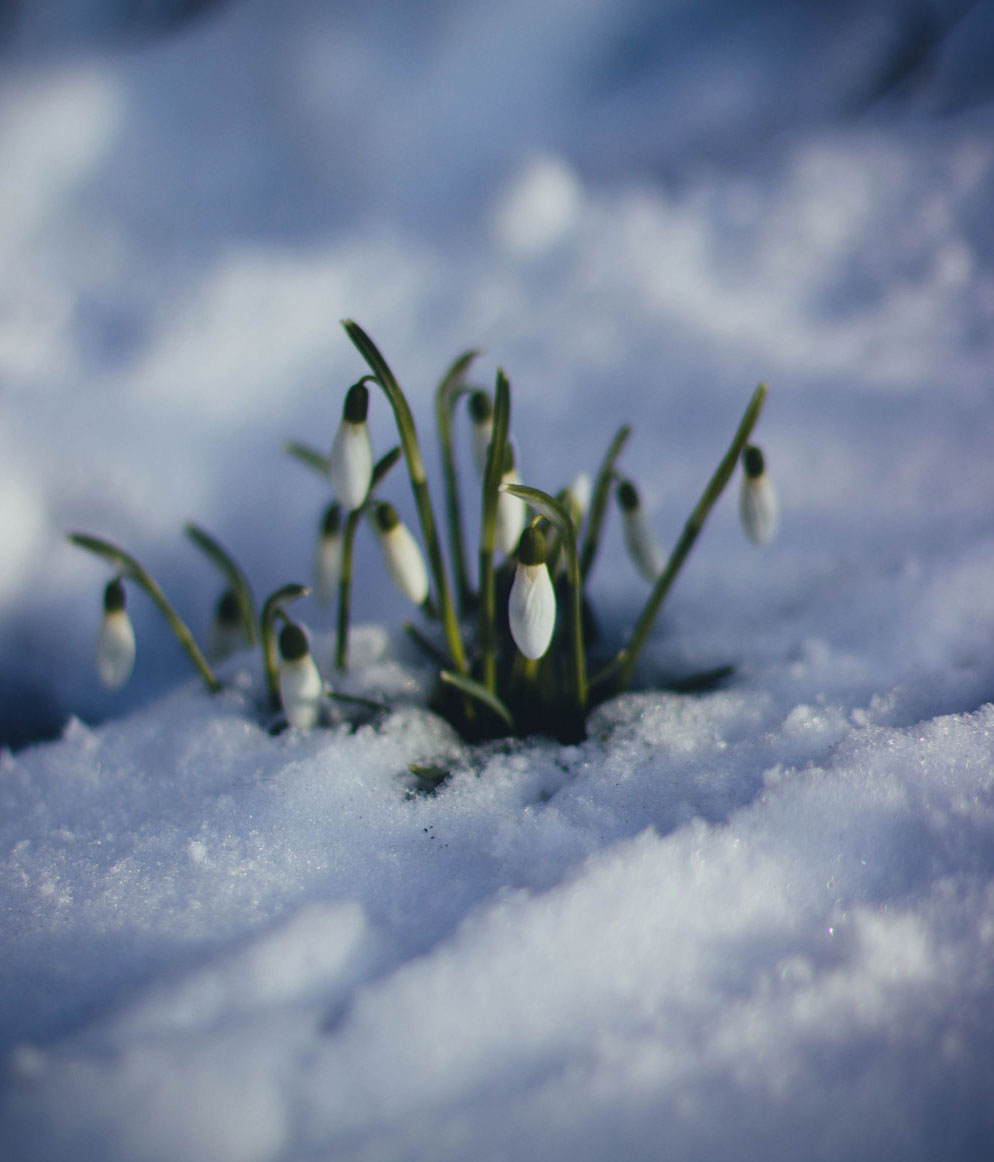 Photos credit: Pixabay and Valeria Boltneva via Pexels and Amazon