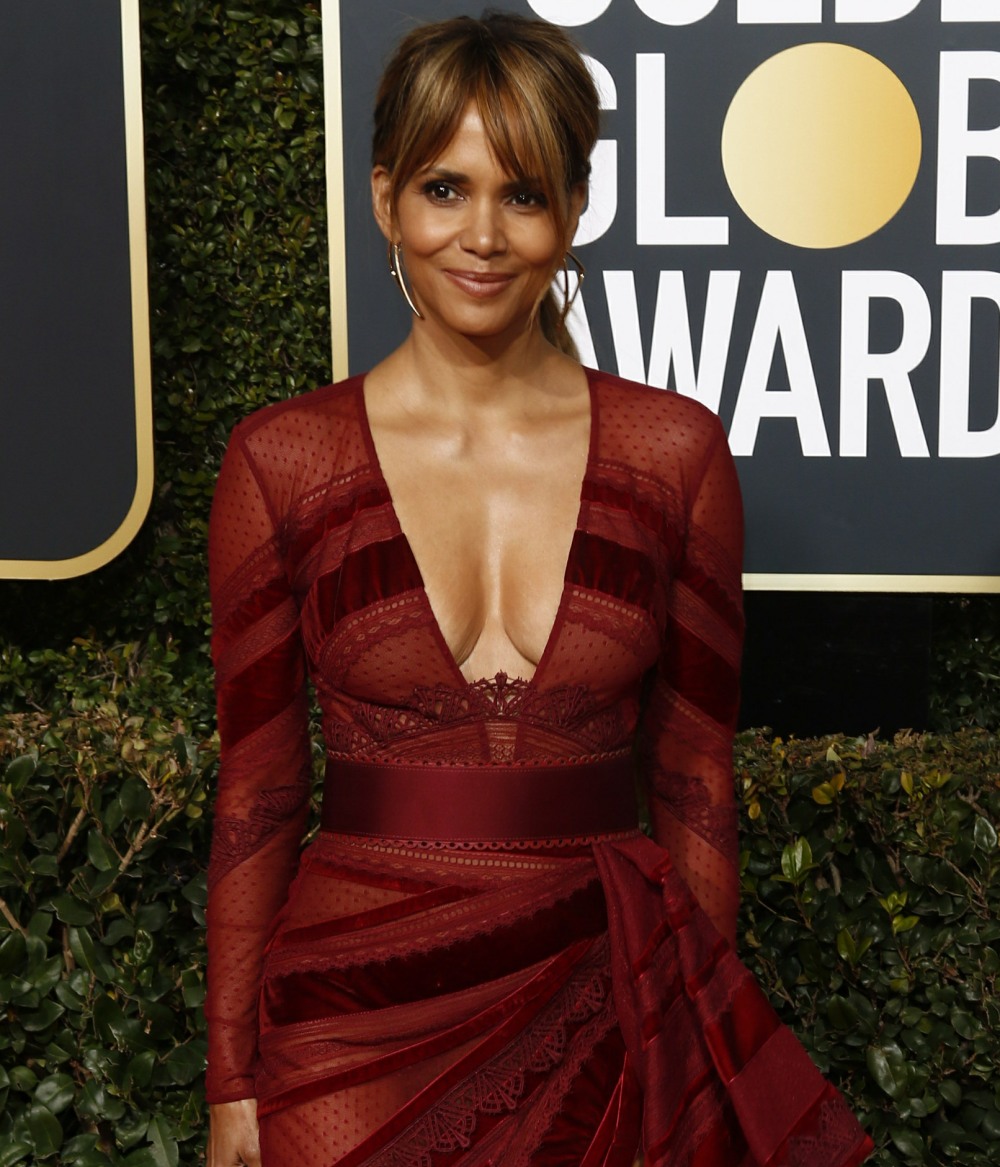 Halle Berry is surprisingly good at social media, have you noticed that? She's not a Kardashian about it, but she creates unique content for her followers and fans, and she shows a different side of herself online – funnier and more "real" I guess. Halle posts sexy photos of herself quite often, and she's definitely not above a "stunt" for social media. So what do you make of this?
Who says I'm not a mermaid 🧜🏾‍♀️ pic.twitter.com/PnC9sdzCdy

— Halle Berry (@halleberry) March 4, 2019
CB thinks it's possible that this is a temporary or "semi-permanent" tattoo, like henna or something stronger. It feels like she would have documented the process of getting a huge back tattoo if it was real, but maybe she would have just wanted to show it off once it healed and looked cool. I don't know. It feels like this would have taken a really long time overall, and we just would have heard about it before now? But… when I first saw it, I thought it was real… and ill-advised. Some people can really pull off these huge body tattoos and I'm not sure Halle is one of them. Granted, her body is still crazy. But some people are "tattoo people" and some are not. I'm not sure Halle is.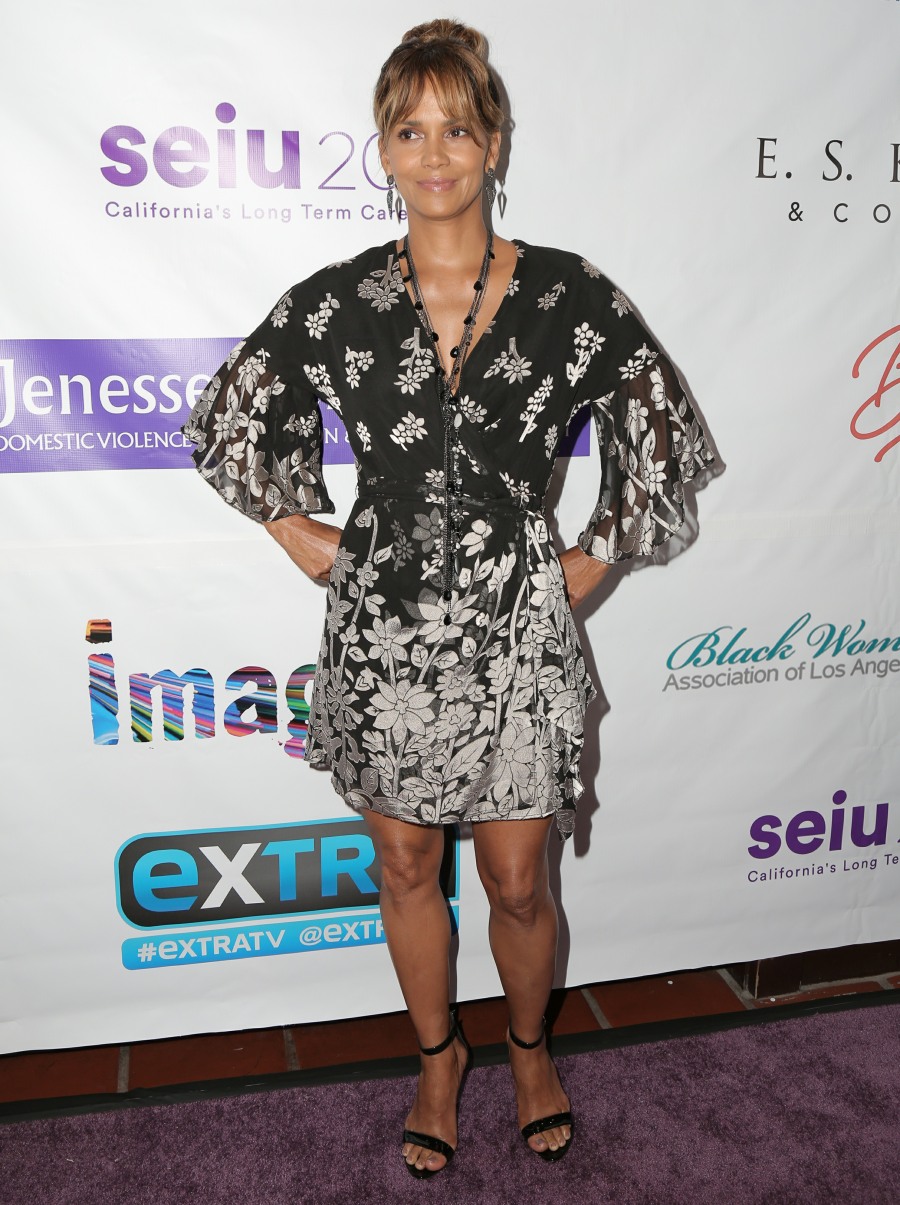 Photos courtesy of WENN.