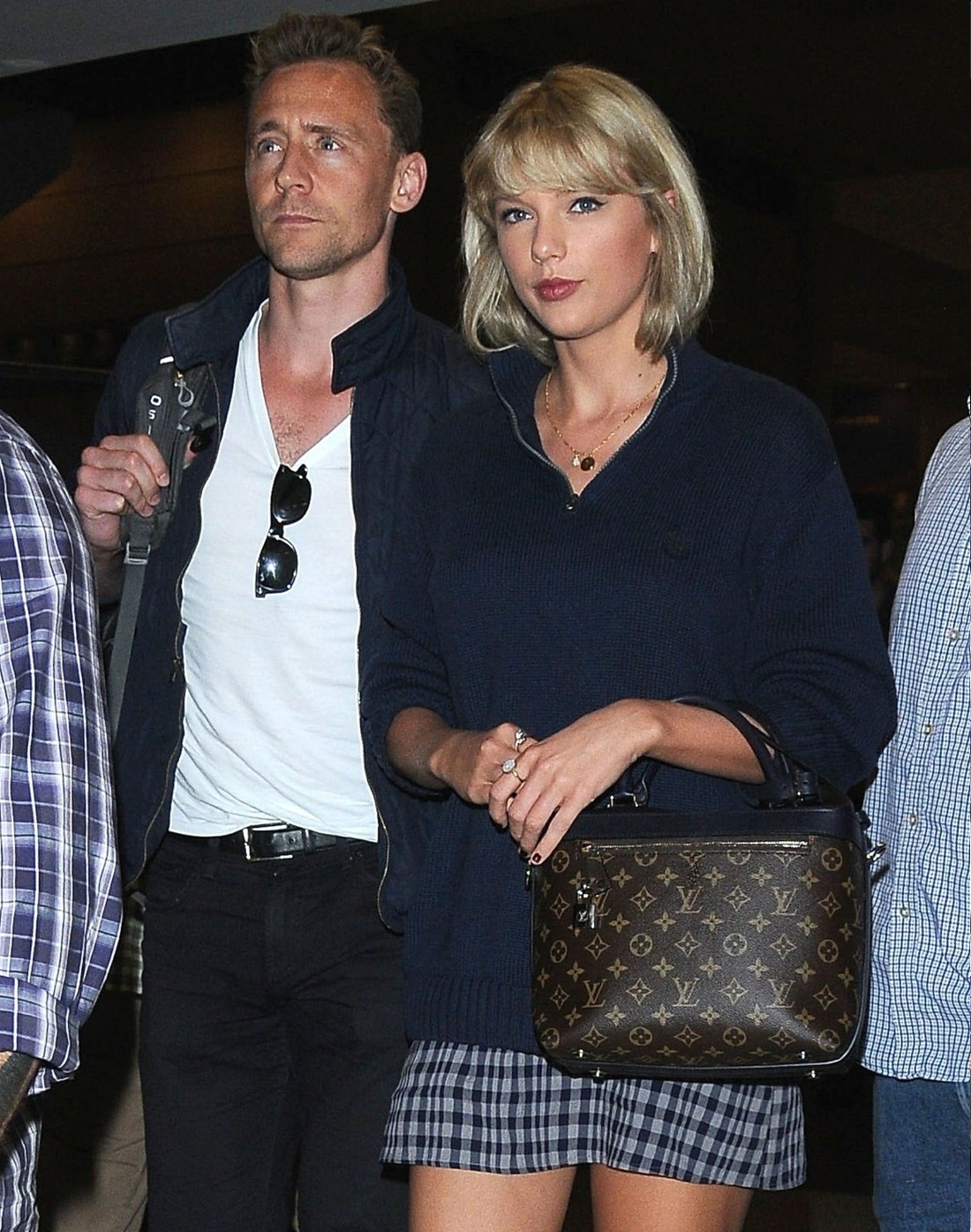 One of the things that we've always known about Taylor Swift is that she loves a good blind item. Back in the day, it was easy for her to create and publicize her blind items, usually about all of the men who did her wrong. She would write a song dissing the guy (for dumping her, usually), and she would sprinkle clues into the lyrics, and into her interviews. Now that she's not doing interviews anymore, the blind items still exist, but she has to publicize them in different ways. First, she tells her Snake fans about who the songs are about during her listening sessions. Secondly, she drops hints in whatever press she is doing, like the current issue of Elle Magazine. I covered Taylor's "30 life lessons" in Elle last week, only I emphasized the most gossip-worthy section, the not-so-oblique lessons about Kim Kardashian and Kanye West. But did Taylor also spill some tea about Tom Hiddleston? Here's another life lesson from Tay:
Before you jump in headfirst, maybe, I don't know…get to know someone! All that glitters isn't gold, and first impressions actually aren't everything. It's impressive when someone can charm people instantly and own the room, but what I know now to be more valuable about a person is not their charming routine upon meeting them (I call it a "solid first 15"), but the layers of a person you discover in time. Are they honest, self-aware, and slyly funny at the moments you least expect it? Do they show up for you when you need them? Do they still love you after they've seen you broken? Or after they've walked in on you having a full conversation with your cats as if they're people? These are things a first impression could never convey.
A lot of people are theorizing that this is about Tom Hiddleston. I sort of wonder if it's also about Calvin Harris too? It feels like there are elements from both of those relationships in here. But yeah, mostly Tom Hiddleston. What bugs me is that, at the time, she was so clearly using Tom to change the conversation from the snake drama with Kimye. It was never really a case of "Tiddles broke up because he didn't live up to the first impression." They broke up because their performative love tour couldn't be sustained long-term, and because she was just using him in the first place.
Also, are these blind items about the Tay Girl Squad?
Realizing childhood scars and working on rectifying them. For example, never being popular as a kid was always an insecurity for me. Even as an adult, I still have recurring flashbacks of sitting at lunch tables alone or hiding in a bathroom stall, or trying to make a new friend and being laughed at. In my twenties I found myself surrounded by girls who wanted to be my friend. So I shouted it from the rooftops, posted pictures, and celebrated my newfound acceptance into a sisterhood, without realizing that other people might still feel the way I did when I felt so alone. It's important to address our long-standing issues before we turn into the living embodiment of them.

Learning the difference between lifelong friendships and situationships. Something about "we're in our young twenties!" hurls people together into groups that can feel like your chosen family. And maybe they will be for the rest of your life. Or maybe they'll just be your comrades for an important phase, but not forever. It's sad but sometimes when you grow, you outgrow relationships. You may leave behind friendships along the way, but you'll always keep the memories.
Again, she's totally rewriting the narrative and hoping we won't remember how stupid all of the performative girl squad sh-t was, and why she did it. She did it because she was Mean Girling Katy Perry. The girl squad was to "prove" to the world that more people liked Taylor than liked Katy. And lord help anyone who questioned the depth of friendship in the girl squad too. Also… Karlie Kloss, huh? Was Karlie a situationship????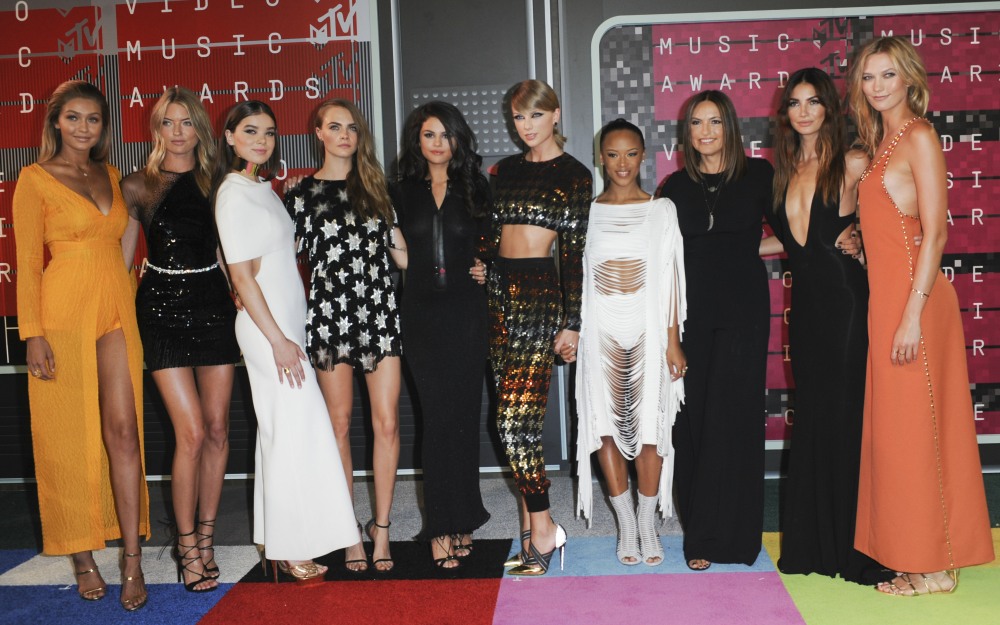 Photos courtesy of WENN, Backgrid, Elle.