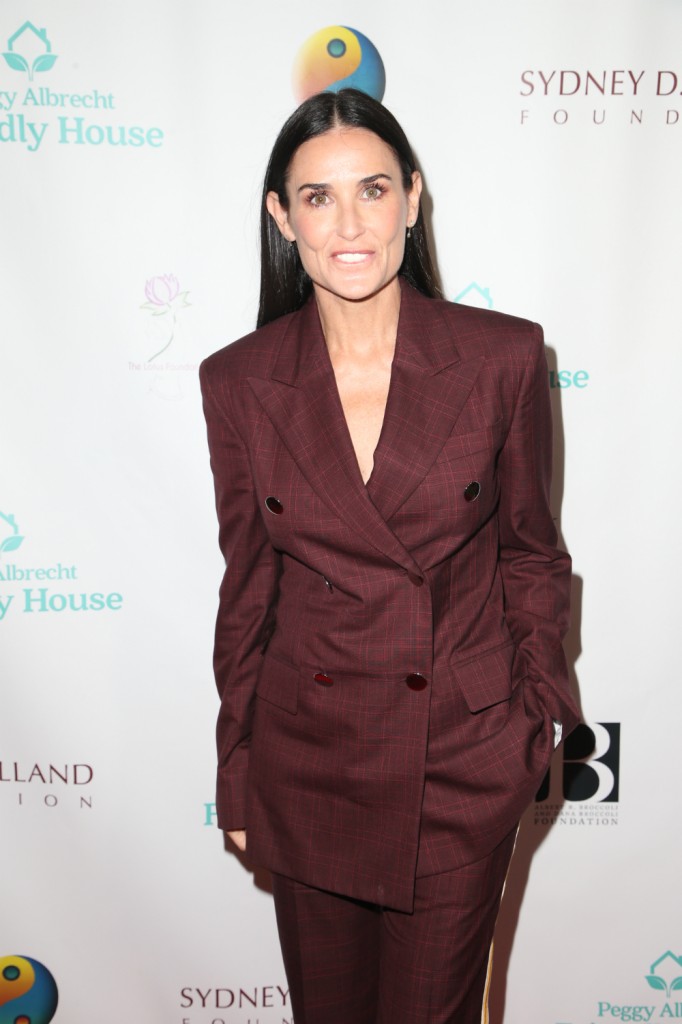 It makes me so happy to see Demi Moore looking healthy. She went to rehab in 2012 for substance abuse and eating disorders. Her decision to go to rehab came from an ultimatum given by her three adult daughters, Rumer, Scout and Tallulah, after she collapsed in her home. Reflecting on her daughters ultimatum, Demi realized that, "clearly, they saw more of me than I saw of myself." And seven years on, it seems this, at least in part, is still true. At the Goop Health Summit (eyeroll) with Gwyneth Paltrow and Arianna Huffington, Demi said her daughters are so insightful, they teach her more than she teaches them.
Demi Moore opened up about how she's changed her life over the last seven years.

When Paltrow, 46, asked what the two panelists teach their daughters about growing up in the world today, Moore said improving herself has an effect.

"I feel like the more that I work on myself it's automatically imparted because that's how I'm living, and I don't have to work as hard to show them or teach them," she said.

Plus, she added, her daughters Rumer, 30, Scout, 27, and Tallulah, 25, teach her just as much.

"I already think they're more evolved and more confident and less apologetic for who they are and the space that they're taking," Moore said. "I think I'm getting more insights from them than I'm giving."
I relate to what she's saying here. I think that adults are meant to guide young children on survival skills and hopefully nurture their compassion and morality. At a certain age their journey becomes navigating the current culture. Like Demi, I learn more about what's going on today through my kids than they do me.
Demi's comment about her kids being less apologetic about who they are got to me, in a good way. Demi, Gwyneth and Arianna touched on technology/screen time and Demi talked about the scrutiny her daughters face on social media. They were so cruelly treated by the public, the fact that they emerged from that more confident is remarkable. I imagine any parent would gain a lot of insight watching their children go through that.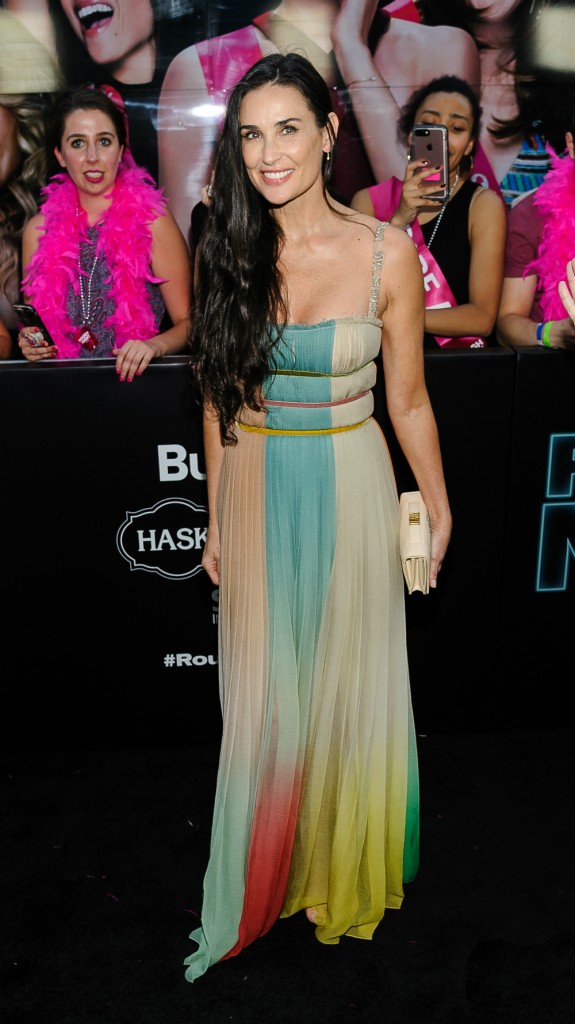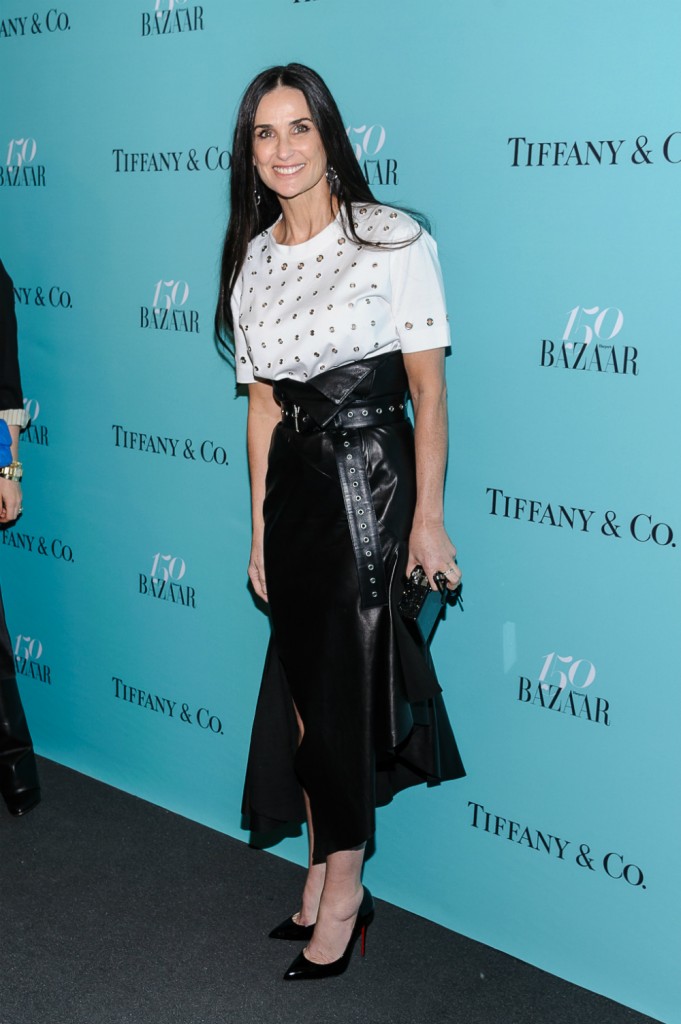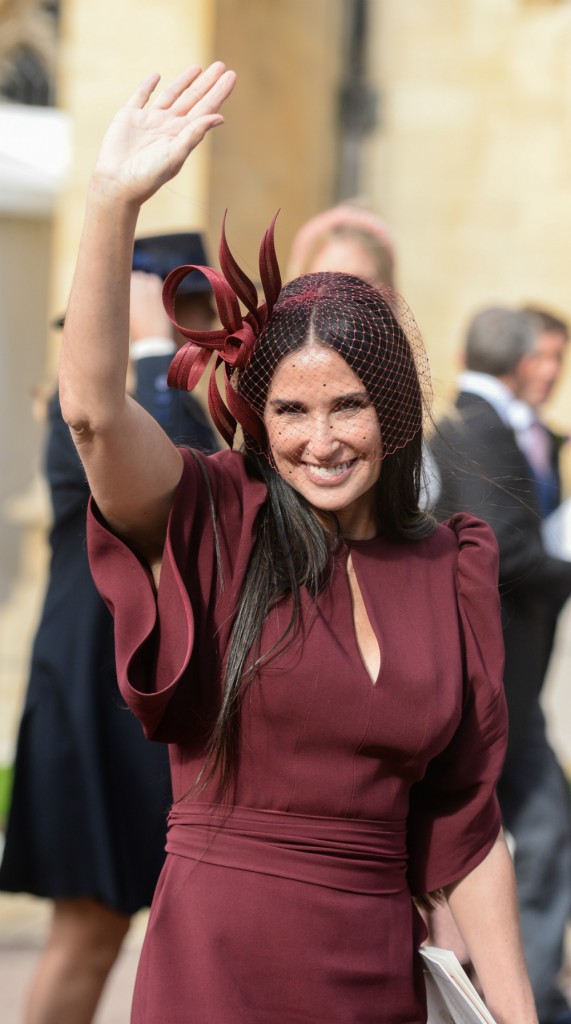 Photo credit: WENN Photos