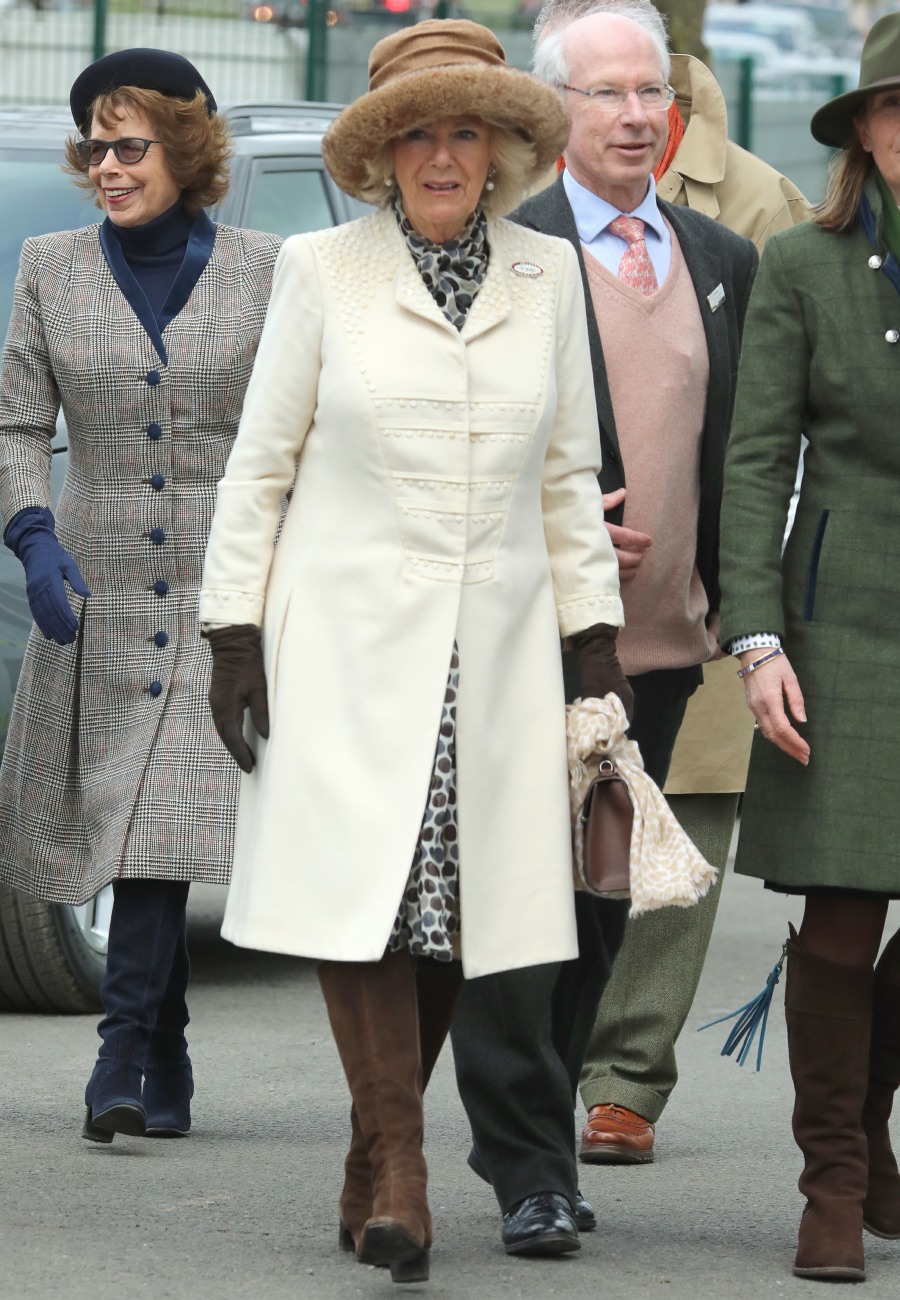 Here are some photos from today, Day 2 of the Cheltenham Festival, which was also Ladies Day. Cheltenham is not Ascot. At Ascot, everyone wears huge, stupid hats and their fanciest suits and dresses. Cheltenham is generally "lesser" than that, but it's usually good for some good Hat Drama. This year's Ladies Day was largely disappointing though. Take Camilla, the Duchess of Cornwall. Like all senior royals, Camilla has access to the finest hat-makers and fascinator-designers in England. So why did she just pop this Jamiroquai-looking hat on her head? Sidenote: I totally blanked on Jamiroquai's name and CB had to help me. But once I say "Jamiroquai," can you see anything else here??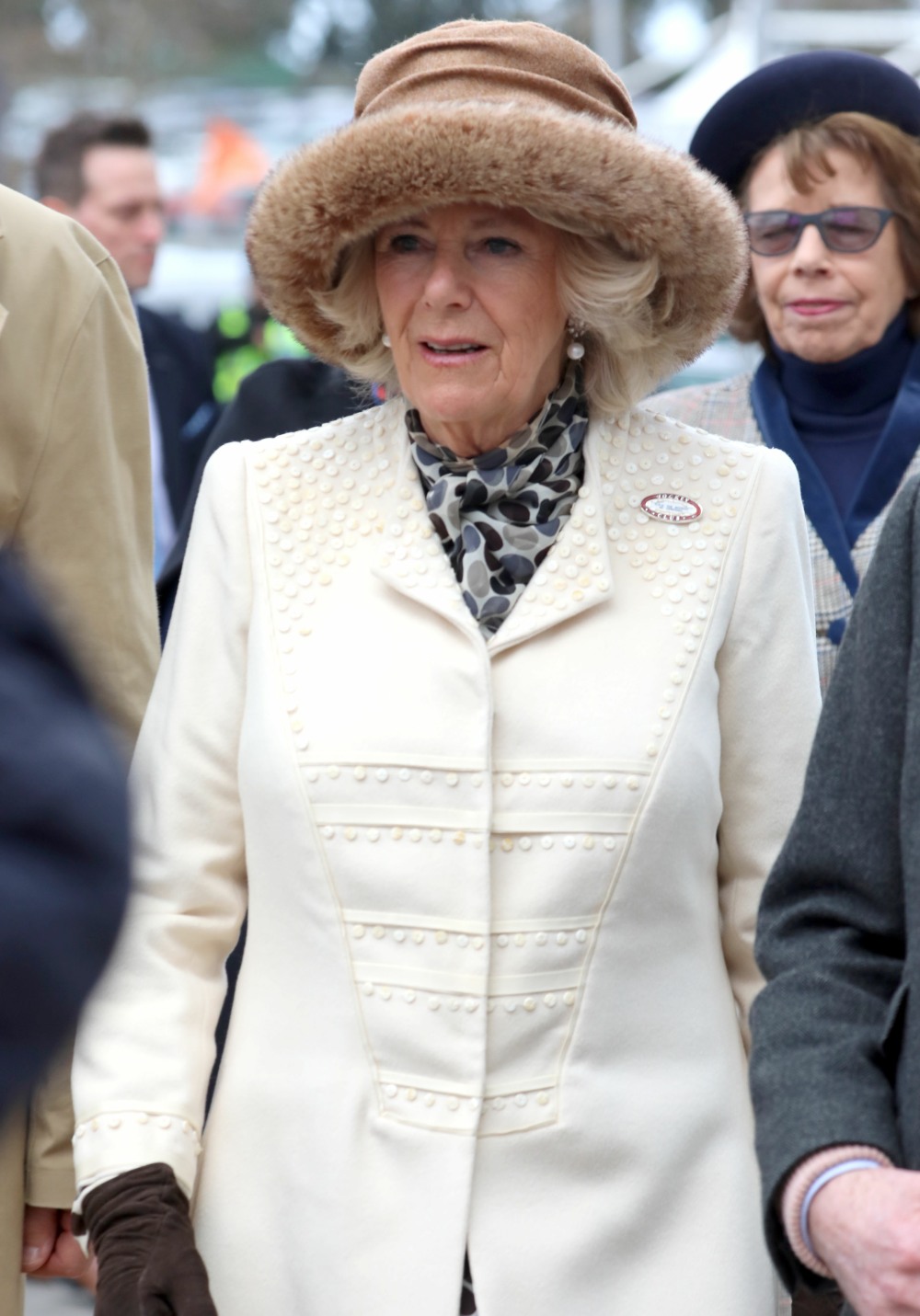 Also phoning it in? Princess Anne. Granted, Anne's not a fashionista, but she loves a good hat and this cloche is very disappointing.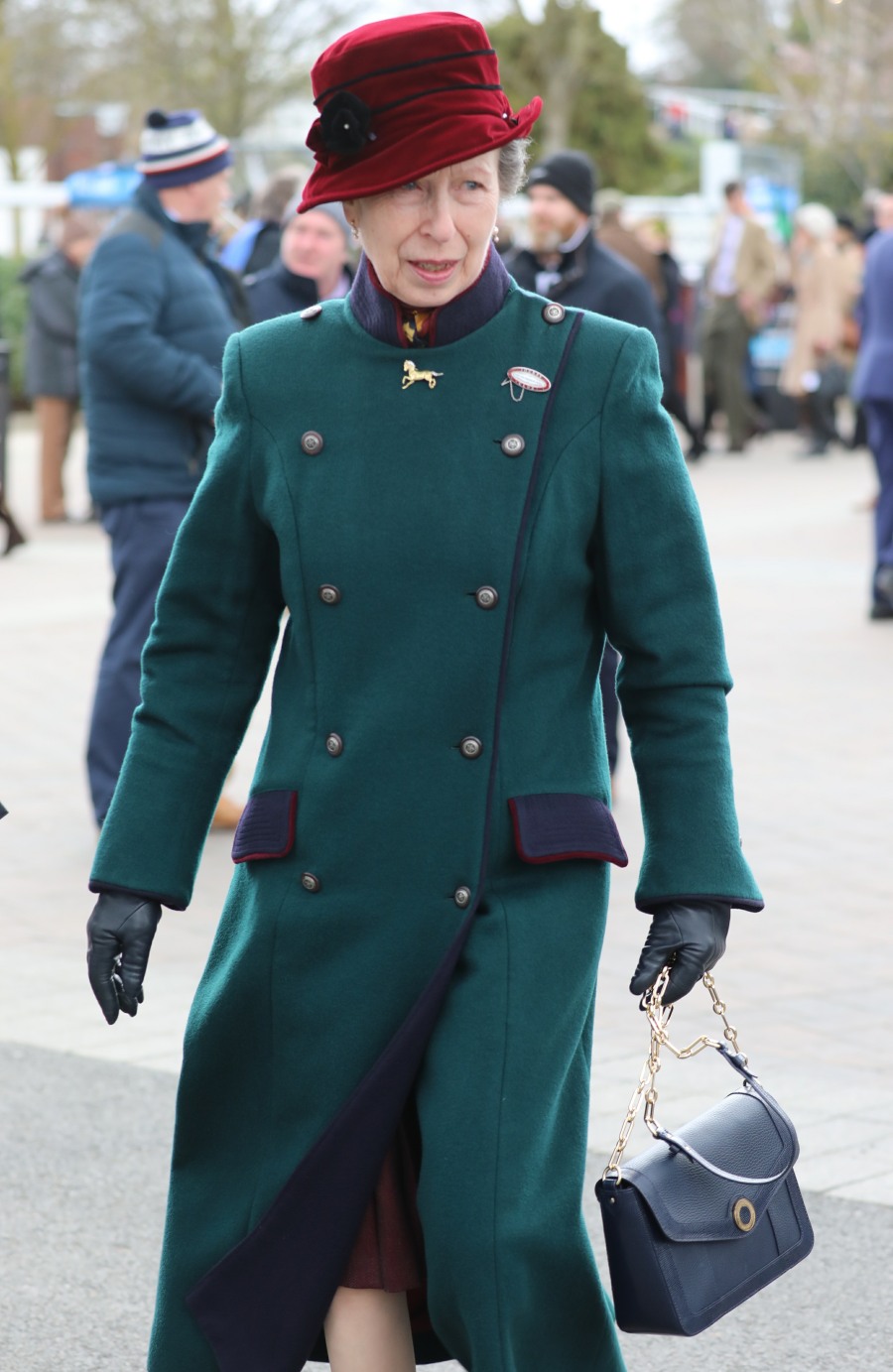 My favorite look from a royal or royal-adjacent at Cheltenham was easily Zara Phillips/Tindall. Zara attended with her husband Mike Tindall and they make such a handsome couple. I totally love Zara's whole ensemble here.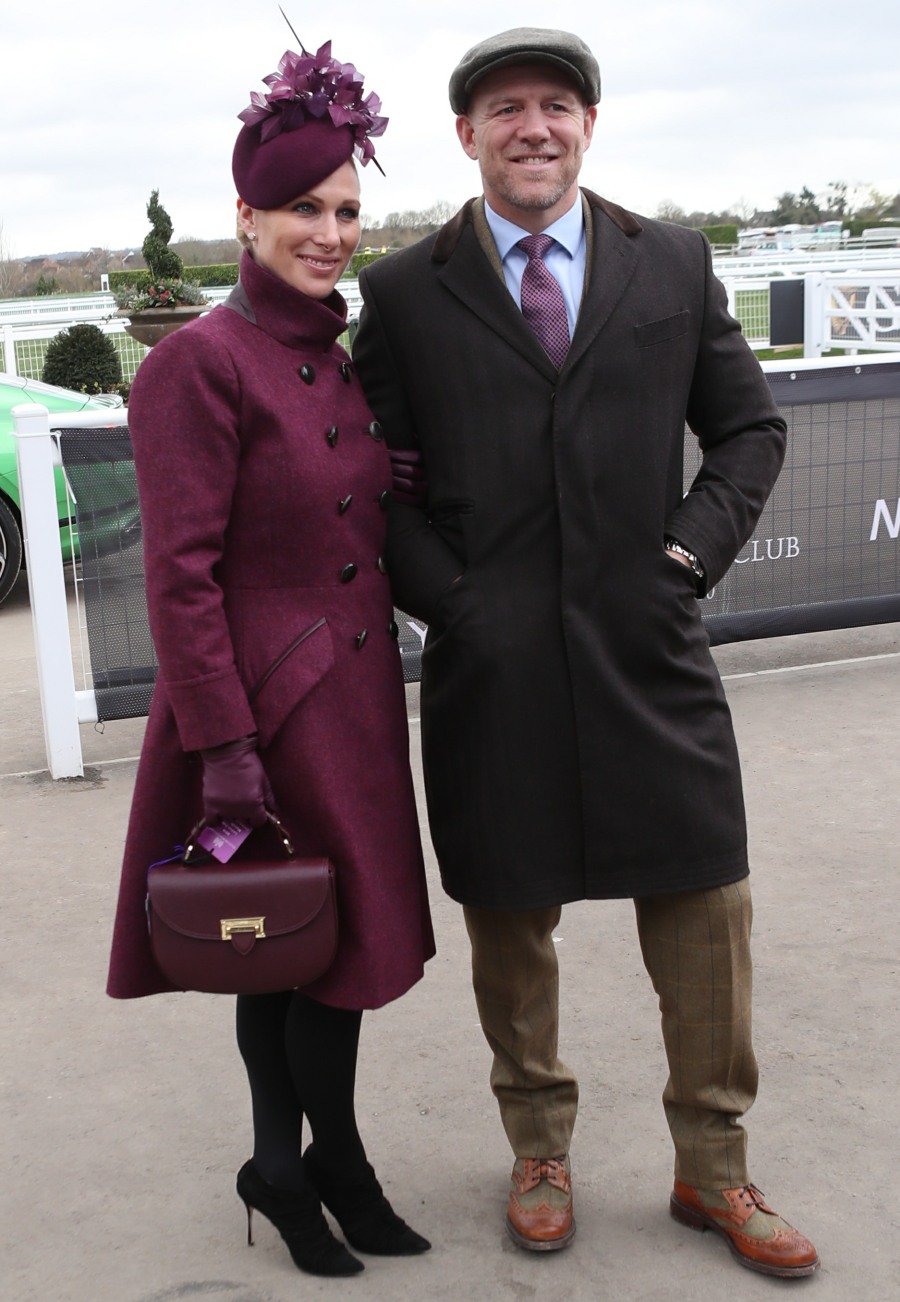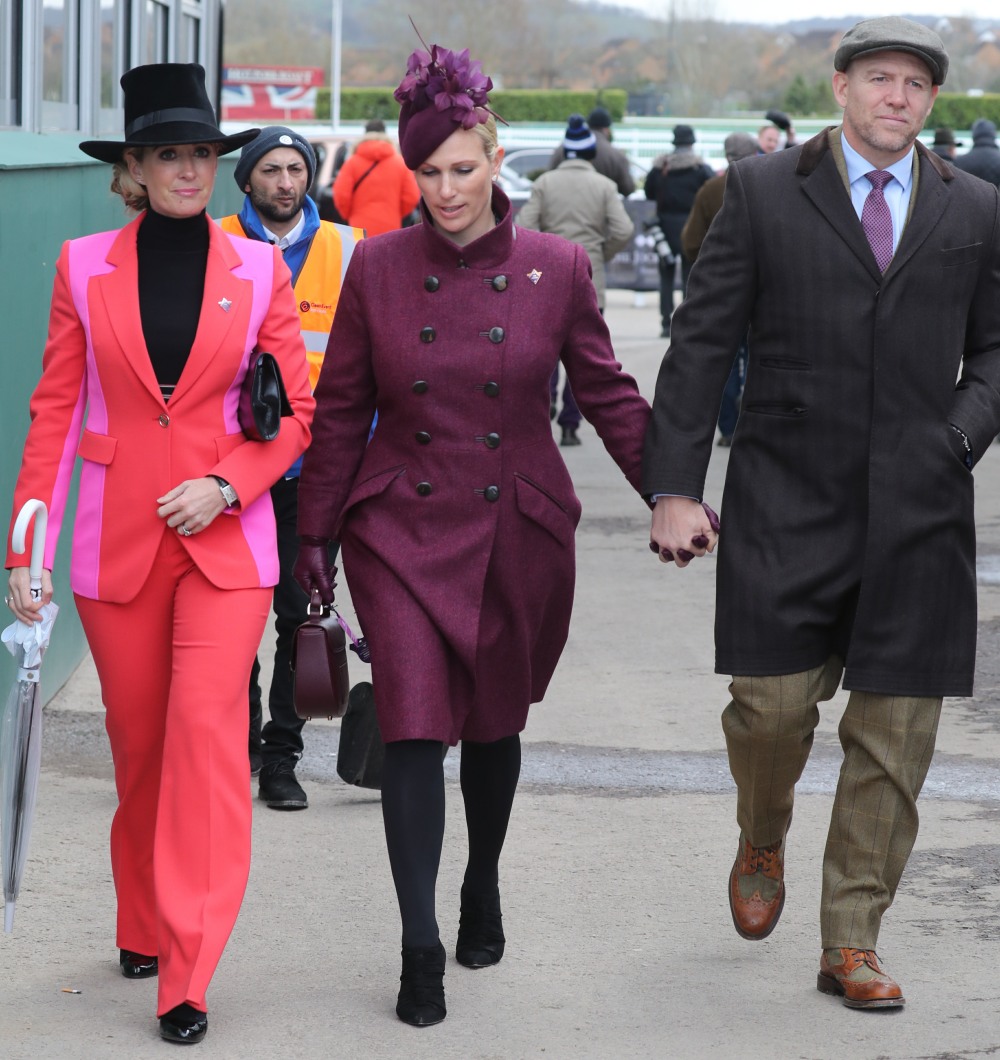 Photos courtesy of WENN.