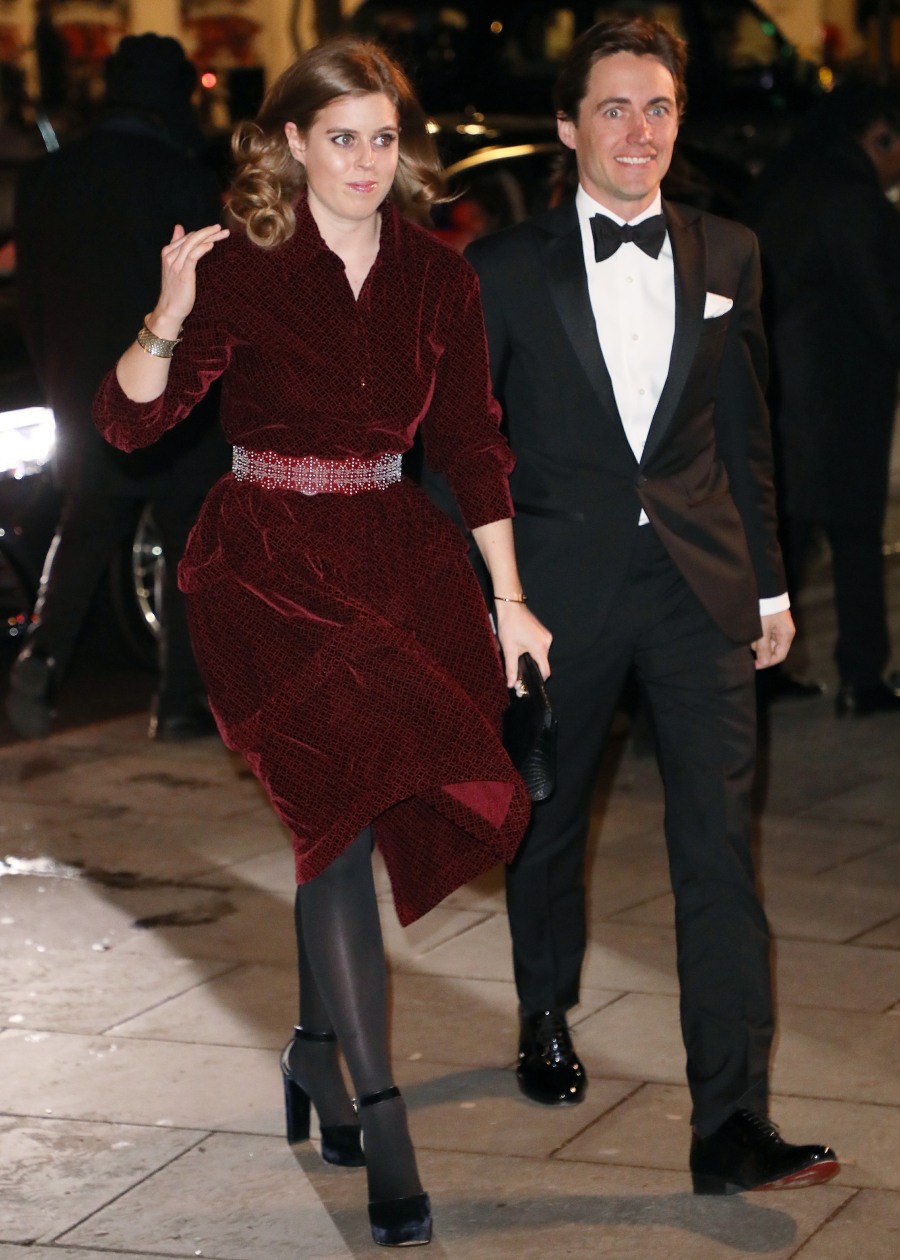 As soon as Prince Harry got with Meghan Markle, his status as the Royal Bridget Jones was over. Princess Beatrice became the royal family's Bridget Jones – the last single lady of her generation of royals, unlucky in love and always dating dudes who were unwilling to commit. The "Poor Single Bea" storyline reached critical mass around her younger sister's wedding last fall, when there was an undercurrent of "when will it ever be Beatrice's time?" For whatever record, I never thought Beatrice is some sad sack – she seems to have a lot of fun, but she also seemed to have something of a quarter-life crisis in her late 20s.
Anyway, Beatrice wasn't even really single during Eugenie's wedding, which is what everyone thought. By last November, we learned that Beatrice had been dating Edoardo Mapelli Mozzi for about two months. They went from "discreetly dating" to "they'll probably get married" in two months. And last night, they made their red carpet couple-debut at the big gala for the National Portrait Gallery. The Duchess of Cambridge was in attendance (she's the royal patron), but Beatrice and Edoardo were there too.
Edoardo seems to have that look of a "York princess boyfriend" – I don't know, all of their boyfriends all seem to look alike to me. By all accounts, Mozzi – he apparently goes by Edo – is pretty well-connected in British society. His stepfather was the late Christopher Shale, who was a close friend of David Cameron. The Yorks have been friendly with Edo's family for years, and Beatrice and Edo knew each other for years before they began dating. As you can tell by Edo's name, his lineage is tied with Italian aristocracy, but there's enough British aristocracy in his bloodline too, enough to suit the Windsors. Is Edo the one? I don't know. But he certainly seems to be taking this seriously.
By the way, Beatrice's dress in these photos is Alaïa, and it retails for £5,660. Beautiful color, but I feel like she didn't need the black tights. The velvet Jimmy Choos combined with the velvet dress… it's too much velvet.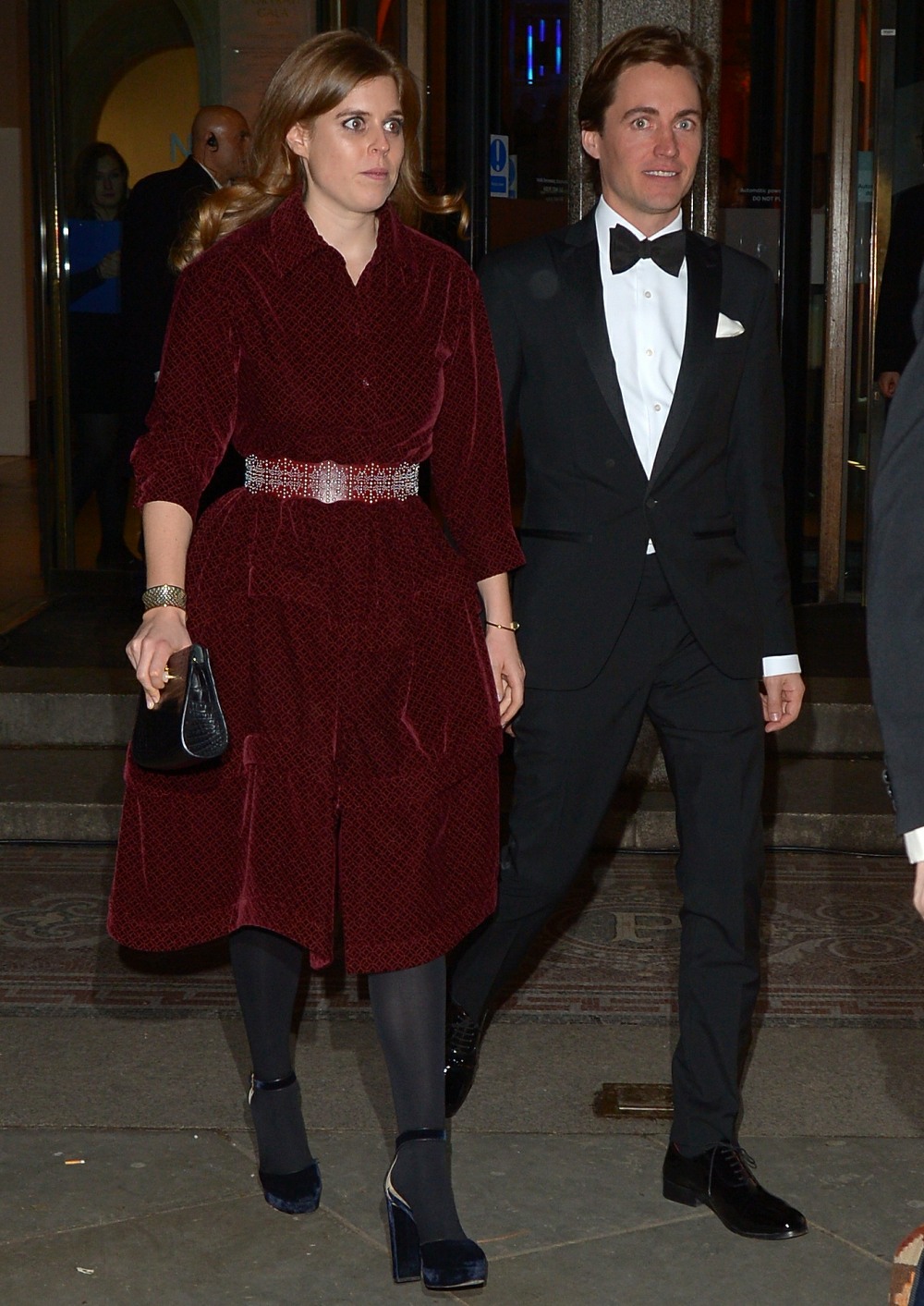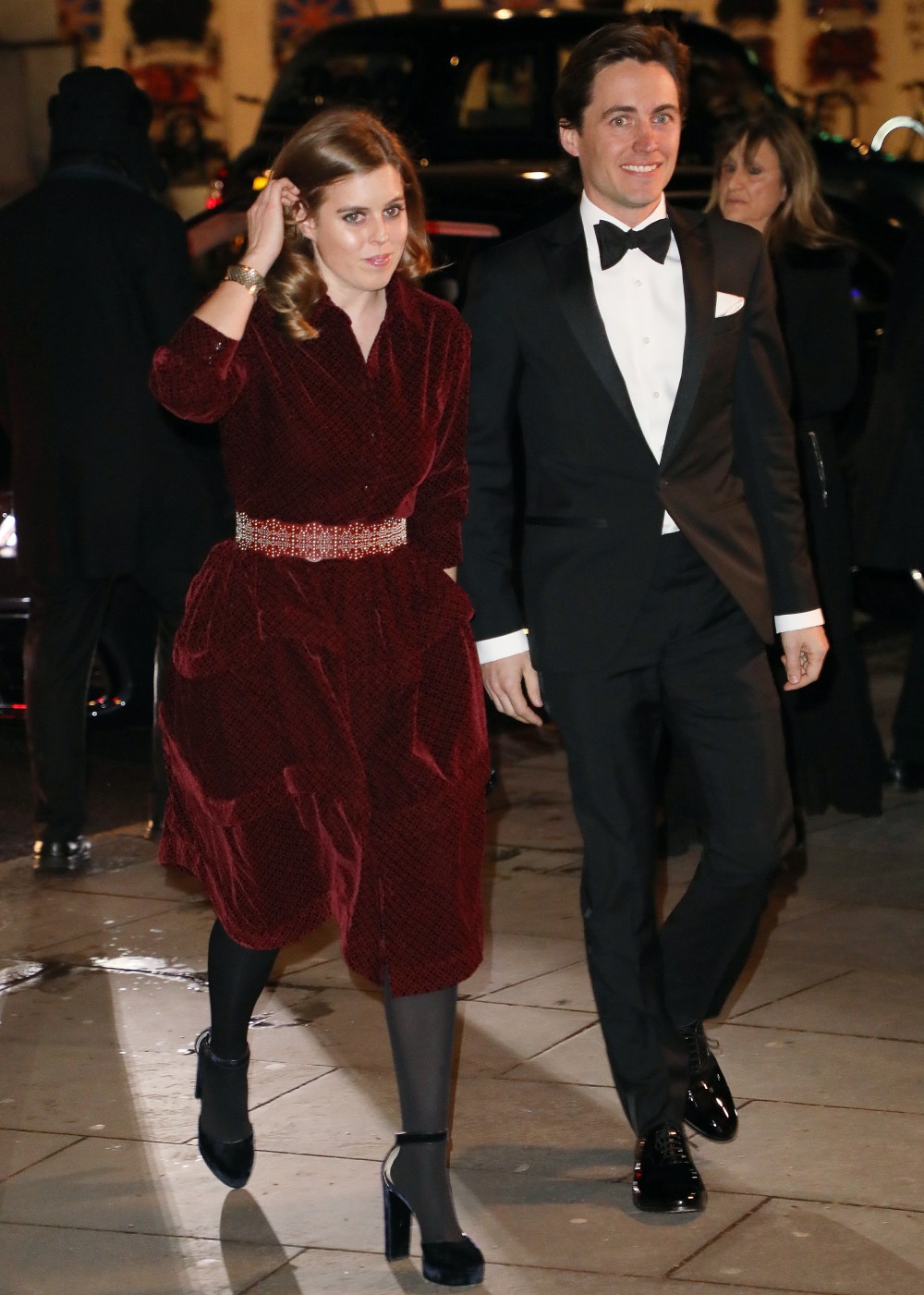 Photos courtesy of WENN.