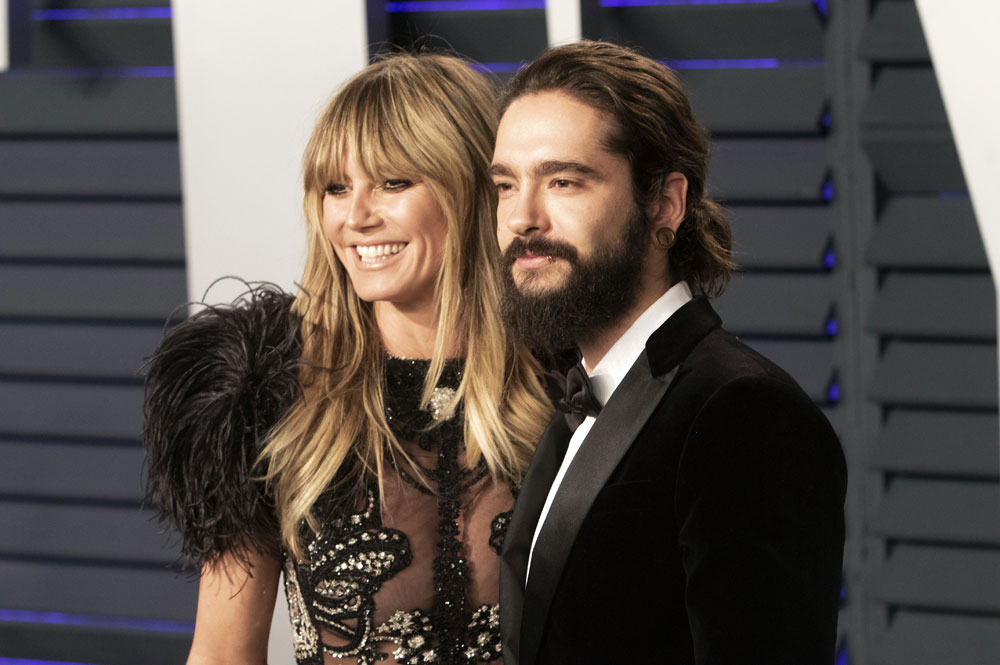 Heidi Klum has a new interview with Closer Magazine [via Daily Mail] in which she talks about her fiance, 29 year-old Tokio Hotel guitarist Tom Kaulitz. They have a date for their wedding and while it's not specified I'm assuming it's this year. Heidi says that her kids love Tom and are excited for them to get married, which is nice I guess. That's important in a relationship. She also claims she would have married Tom the day they met, which is ridiculous.
Speaking to Closer magazine on Tuesday, [Heidi] gushed: 'The kids adore Tom. They can't wait for the wedding! They'll be very involved in it all.'

Going on to discuss their engagement, ten months into their romance, she said: 'We met in February 2018 – and honestly I would have married him that day, probably!

'I was surprised when he asked, but I was kind of thinking it was going to go that way because we just clicked.'

[Heidi] said she and her fiancé have set a date for the wedding, but have their work cut out for them as they've been too busy with their work to plan anything.

Heidi met Tom on set of Germany's Next Top Model, and Tom popped the question on December 24 with a dark-stone engagement ring.
Maybe I'm just too practical a person but even after I have been with someone for years there's no way I would say or think "oh I would have married them the day I met them." That's just f'ing stupid. I remember the first date I had with men I was with for years and they all went well, but so did first dates with dudes I ended up breaking up with after a few months. You just don't know the first few times you meet someone or even in the first few months. You have to get to know them in different circumstances. You can't tell if someone is reliable the first time you meet them, not to mention trustworthy and sane. Heidi is wacky, she's in love with being in love and she dates these younger men who worship her and make her feel young. At least she hasn't messed with her face I'll give her that. Injectables and plastic surgery are not as common in Germany though.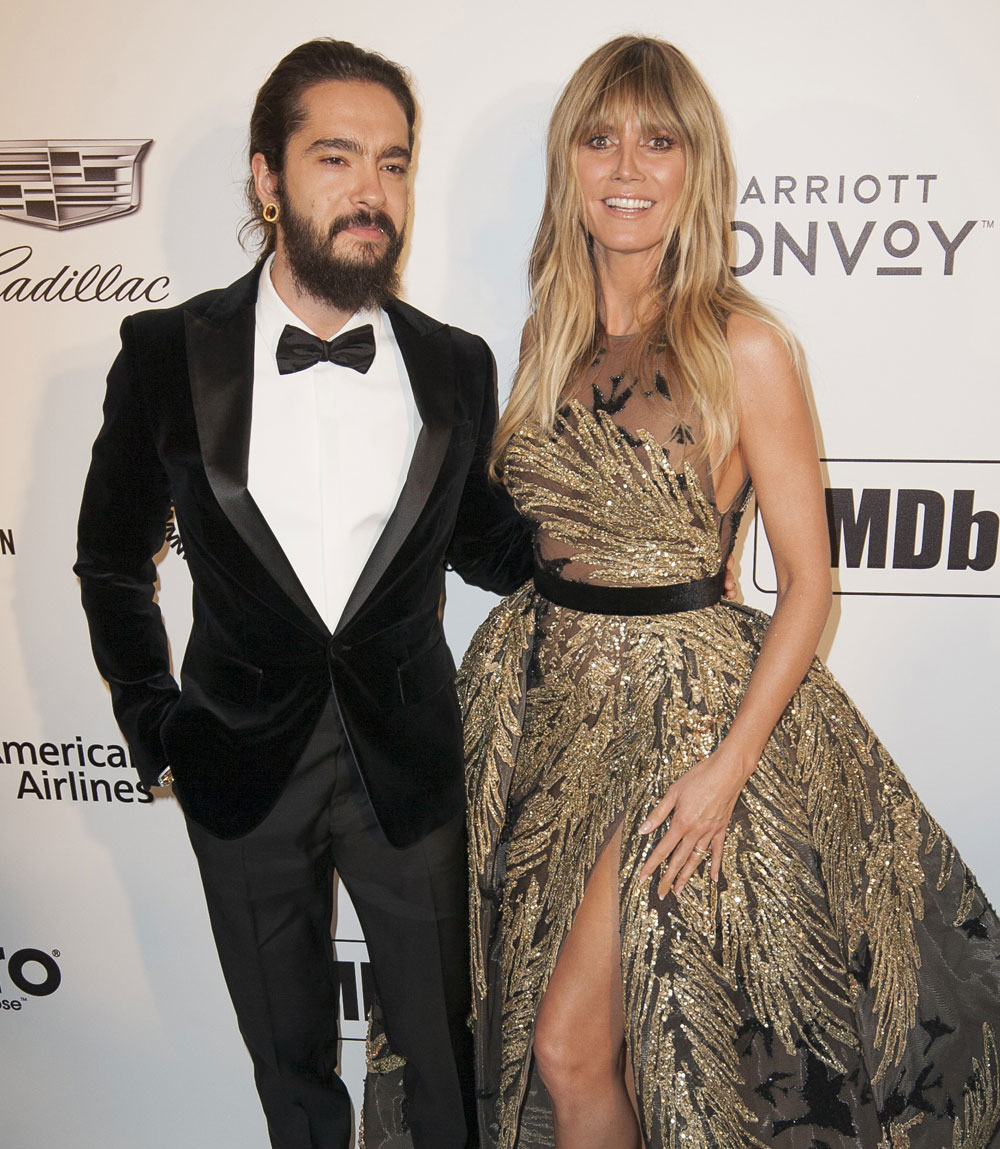 I know Heidi is dressed like a muppet but she was at a fashion show so she has an excuse this time.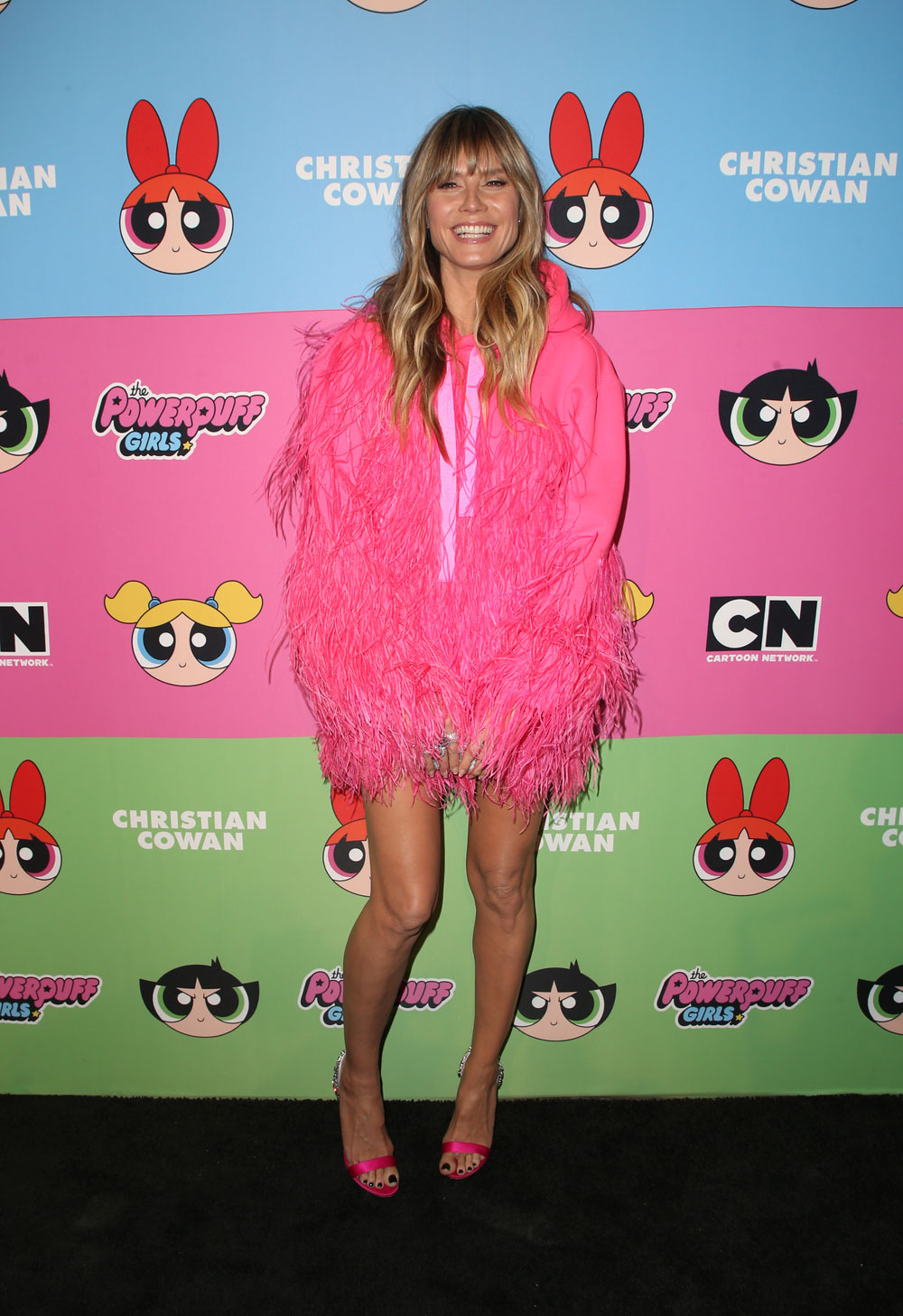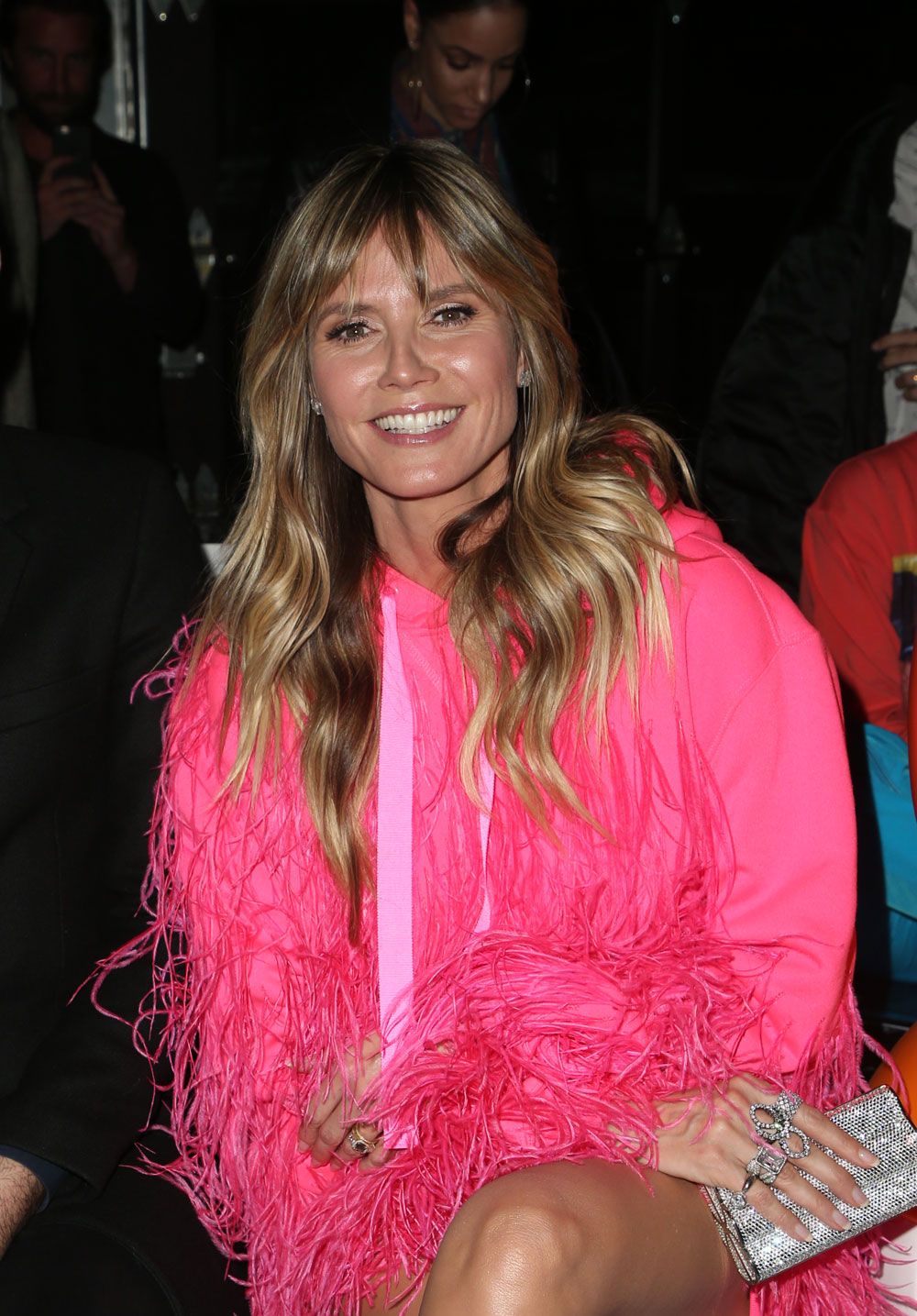 photos credit: WENN