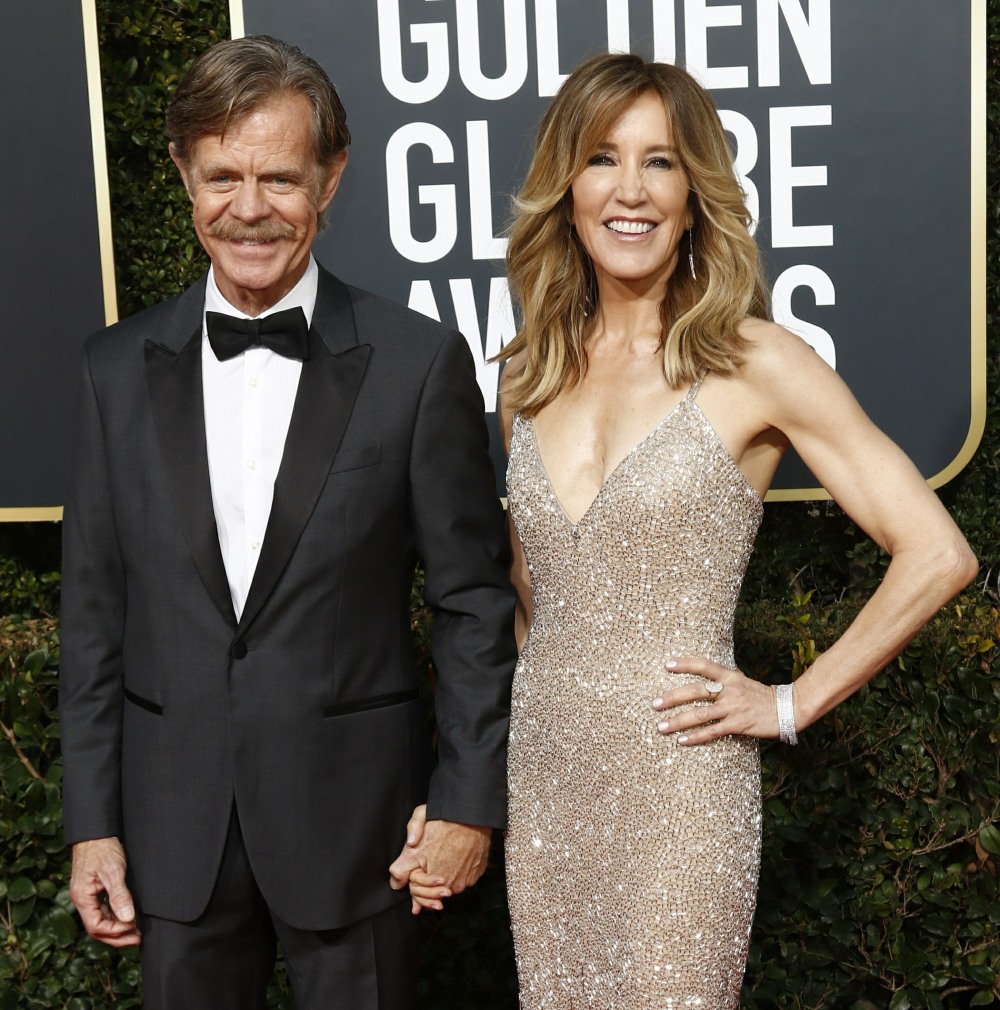 While Lori Loughlin's daughter Olivia Jade was spon-conning and yachting her scammy college days away, we really don't know the extent of Felicity Huffman and William H.Macy's kids involvement in the college admission scheme. We know that Felicity – and to a lesser extent, Macy – paid $15K to arrange for someone else to boost their daughter's SAT scores. It's clear from the indictment that Macy had a general awareness of what was happening, but I've yet to see a clear reason for why Macy wasn't arrested and charged alongside his wife and Lori Loughlin and Mossimo Giannulli.
In the indictment alleging that actress Felicity Huffman participated in a sprawling college admissions scandal with the intent to benefit her college-bound daughter, one name is prominently absent: her husband, actor William H. Macy. The Shameless star, 69, is instead identified only as "her spouse" in the document alleging that Huffman engaged in a scheme to donate $15,000 to a company in exchange for its help to fraudulently boost their daughter's SAT scores, according to the indictment obtained by PEOPLE.

Specifically, authorities and the charging document allege that Huffman and Macy aligned with William Singer, a "cooperating witness" in the investigation who runs a college preparatory business and started the Key Worldwide Foundation that accepted the couple's $15,000 donation. Singer, who has pleaded guilty to his role in the scandal, met with the couple in their Los Angeles home and allegedly told them a proctor could boost their daughter's SAT results by secretly correcting any incorrect test answers. According to the indictment, Singer "advised investigators that Huffman and her spouse agreed to the plan."

Huffman and Macy allegedly discussed with Singer a similar scenario to involve their younger daughter, according to conversations excerpted in the indictment, but backed off and decided she should take the test first to see how well she did. Emails and recorded conversations cited in the indictment show that Macy participated only in conversations about the second daughter, and not in the plan that was carried out, perhaps explaining the lack of evidence required for a criminal charge.
They're saying two different things – Singer met with both Huffman and Macy about their older daughter's SAT scores and Macy was there for the discussion. Then Macy also had awareness of the planned – but never initiated – scheme to boost the younger daughter's scores too. Just my opinion, but there probably is enough evidence to arrest Macy and I don't know why they avoided it, really.
Also: playwright/director/screenwriter David Mamet wrote an open letter defending Felicity and William H. Macy, both of whom Mamet has known for years and years. He makes this argument: "That a parent's zeal for her children's future may have overcome her better judgment for a moment is not only unfortunate, it is, I know we parents would agree, a universal phenomenon." Nah, dude. Lots of parents have zeal about their kids' future, but I would hope that most parents recognize the inherent stupidity (not to mention illegality) of spending thousands of dollars to game the system just so your stupid kids don't have to actually do the work of getting into college on their own merits. That being said, Mamet makes one good point about how there really isn't some big ethical or moral difference between "legacy students whose parents donated a building" versus "students who are there because their parents bribed various officials." Both options are bribes, and only one of them is illegal.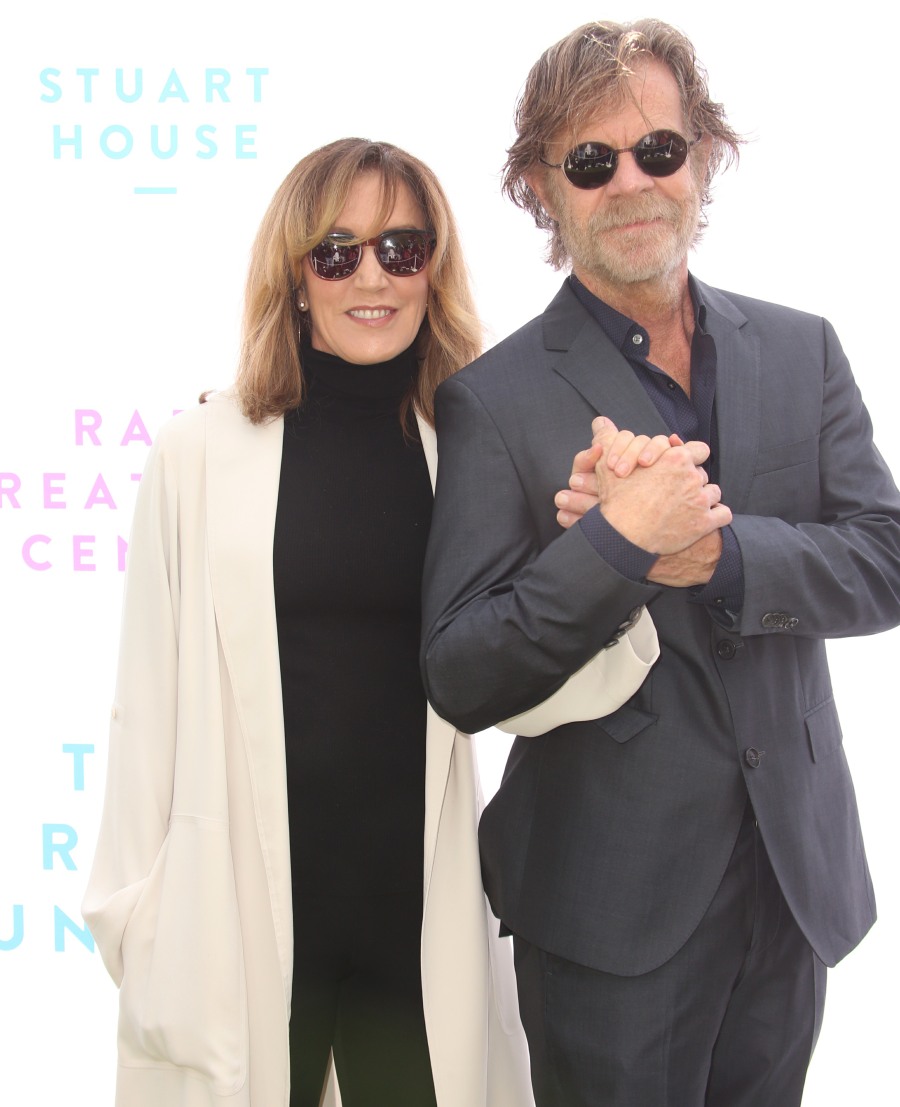 Photos courtesy of WENN.