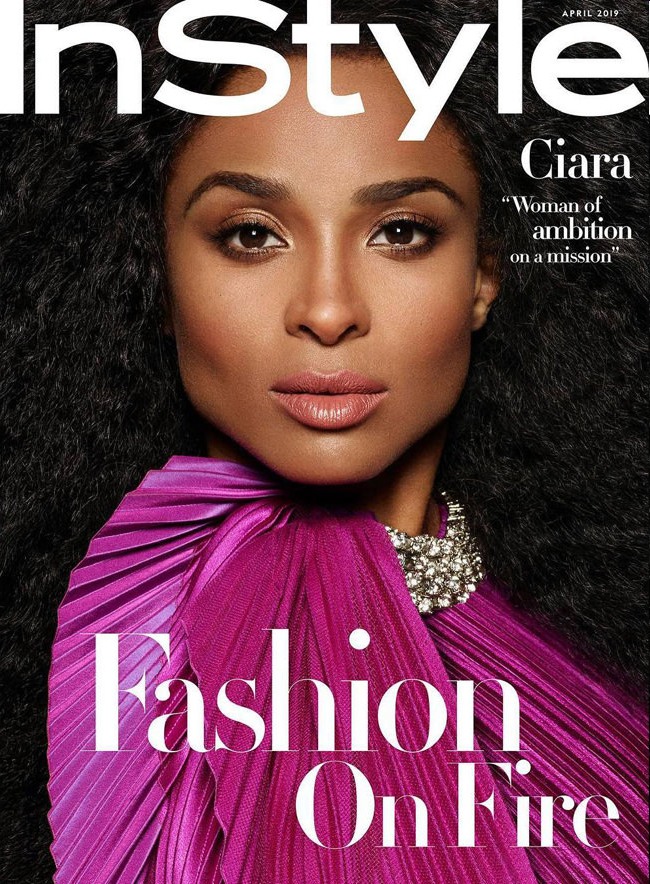 Ciara covers the April issue of InStyle. She's promoting her new music and her latest album, her first in more than three years. Ciara took some time off from the music industry while she was having babies, getting married to Russell Wilson and just generally focusing on other things. But she's hitting pause on the baby-making for a few years to revive her music career, and she seems to be getting welcomed back in a big way. Her first single "Level Up" (released last year) was a big hit. More to come, I guess. You can see Ciara's InStyle editorial here. In the interview, she talks a lot about her level of self-belief, her faith, and her crazy workouts trying to get back in shape after two pregnancies. Some highlights:
Releasing new music last year: "I would be lying to you if I said I didn't wonder what the fans would think, being that I hadn't released new music in a while. I was told that it wasn't going to be very successful. That people wouldn't believe in it. I put it out, and as soon as I opened my eyes the next morning, people were re-creating the video. I get goose bumps just thinking about it."

God has opened doors for her: "I truly believe that no one can close the door that God has opened for you."

She gained 60 lbs during her two pregnancies: "I ate so much. Fries, mac and cheese, corn bread. I wanted stuffing when it wasn't even Thanksgiving … I'm a Southern girl. We like to eat!"

How she got back into shape after giving birth to Sienna: Celebrity body sculptor Gunnar Peterson designed a calorie-massacring regimen to help her get back into fighting shape. Mornings consisted of weight lifting. Afternoons were dedicated to high-intensity treadmill workouts that alternated with lung-crushing sprints and light jogs. Evenings were spent riding her Peloton bike for 30 to 45 minutes. All the while she continued to nurse newborn Sienna. "I would wake up in the morning, breastfeed, eat a small meal, go train, come back home, pump, eat a small meal, breastfeed, eat lunch, and then go train again. I truly believe that self-love is key. And my definition of self-love is taking care of myself."

On not having sex before marriage: "That took a lot of prayer. It was hard. I can't lie."

Taking a break to pray after her relationship with Future fell apart. "If you want to get somewhere in life, you've got to have a compass. You've got to know where you really want to get to. And my heart, soul, spirit, and mind just desired to be loved. To be truly loved the right way. I knew I didn't want to cry tears of hurt anymore. I didn't want to keep going around in circles."

She's going to have more kids: "I want to have as many kids as I can. My kids keep me young. They keep me active. They give me purpose. They just make it all make sense."
Yes, I know her body is a big part of her job and I know she's always been incredibly fit (pre-pregnancies) so there were a million reasons for her to want to "get back" to where she was, but still – that workout schedule is insane. Especially for a nursing mother! And she's just going to have to go through the same thing when she has another baby, which I'm sure will happen in the next few years. Did you know Ciara is only 33? I thought she was older, probably because it feels like she's been around for two decades. As for all of the faith/God talk… it's a turn-off for me personally, but that's because I have such an aversion to discussions of personal faith in general. I believe Ciara prayed on it and she really believes that God had a hand in bringing Russell to her. But then you have to believe that God had a hand in Future cheating on her too. Hm.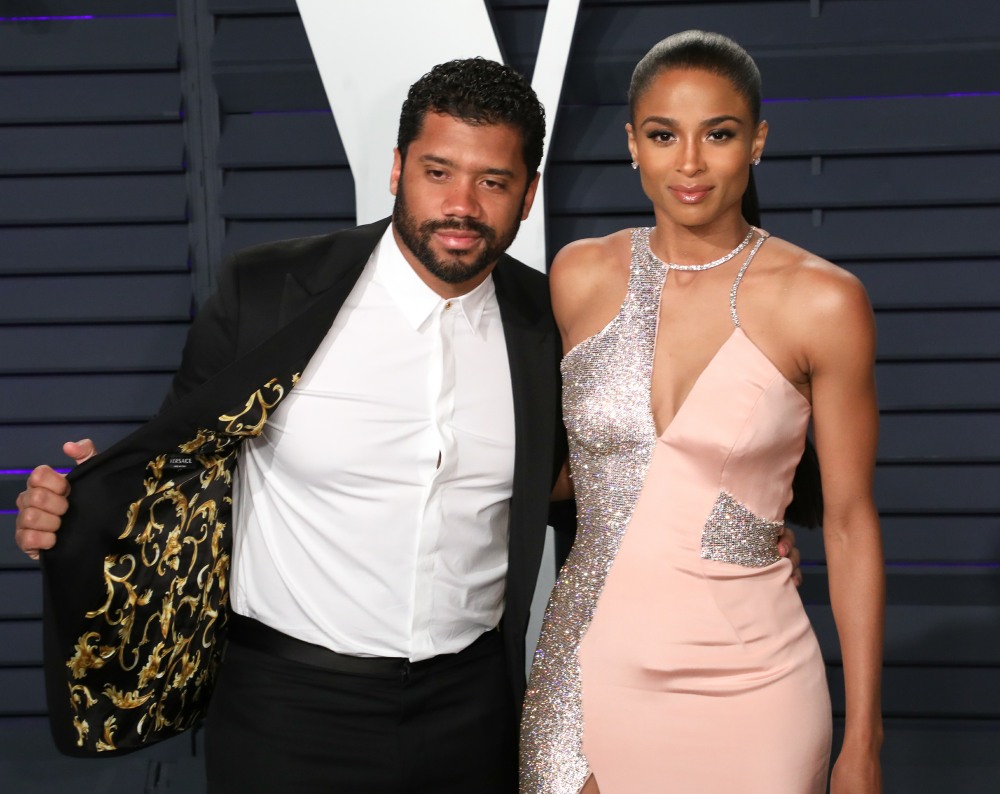 Photos courtesy of WENN, cover courtesy of InStyle.