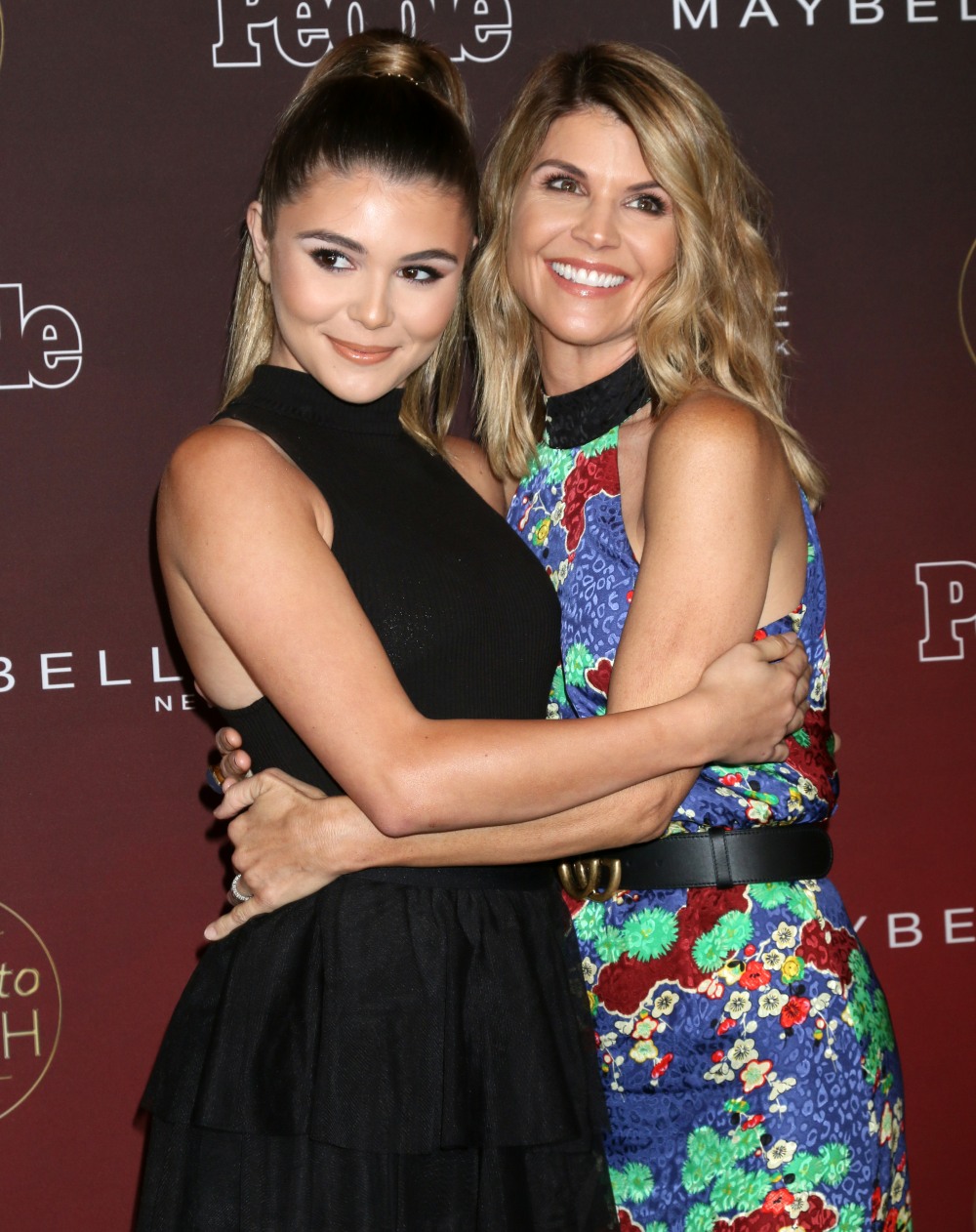 Lori Loughlin was allowed to keep her passport when she turned herself into the FBI and got formally charged with the crimes associated with bribing officials to get her daughters into USC. Lori was allowed to keep her passport because she had work commitments in Vancouver, where she films many of her Hallmark movies and her Hallmark series, When Calls the Heart. She told the court that she had filming commitments throughout the rest of the year. I joked yesterday that the Hallmark Channel was probably like "we'd like to be excluded from this narrative." As it turns out, that sh-t was no joke.
Lori Loughlin has been dropped from all Hallmark Channel productions in the wake of the college admissions scandal. In a statement obtained by PEOPLE on Thursday, the network said, "We are saddened by the recent news surrounding the college admissions allegations. We are no longer working with Lori Loughlin and have stopped development of all productions that air on the Crown Media Family Network channels involving Lori Loughlin including Garage Sale Mysteries, an independent third party production," the statement continued.

Along with stopping any current projects, the network will no longer air past content featuring Loughlin.

The actress has become a staple on the channel over the years, starring in numerous movies, TV shows and specials. She is currently starring as a series regular on Hallmark's drama When Calls the Heart, which is currently in its sixth season. A representative for Hallmark told PEOPLE that the series will not air on Sunday, March 17.

"We are evaluating all creative options related to When Calls the Heart series," the rep said.
Hallmark is savage AF, who knew. They're not only firing Lori's ass from all of the current sh-t, they're also refusing to air her old sh-t!! Damn, chica. TMZ also has a source close to the production on Fuller House claiming that they have zero plans to bring her back for the next season they're filming.
Meanwhile, a few days ago, I read some comments by a Hollywood crisis manager who offered some free advice to Lori, Felicity Huffman and any of the other arrested parents in this scheme. The free advice was basically "keep your head down, don't release any statements, go away and don't try to PR your way out of it." Unfortunately, I suspect that Lori Loughlin's publicist does not agree. People Magazine has started running these weirdly insidery and weirdly sympathetic stories about Lori and her family. Don't get me wrong, this article was an amazing read – it's all about what people in Lori's "social circle" think, and how people are distancing themselves from Lori and her family.
Lori Loughlin and Mossimo Giannulli's alleged involvement in the college admissions bribery scam has left those in their social circle divided. A source tells PEOPLE that some of the pair's friends have been distancing themselves from the couple in light of the news, which broke on Tuesday.

"Lori and Mossimo are finding out quickly who their real friends are," the insider says. "It's not like they are the victims of a crime. They are the crime. Many of their friends don't want to be associated with them right now. Their friends are shocked at the allegations."

The insider went on to explain that Loughlin, 54, and Giannulli, 55, "always wanted the best" for daughters Olivia Jade, 19, and Isabella Rose, 20 — and often put pressure on their kids to succeed at school despite the fact that the girls did not appear to have an interest in academics.

"Olivia and Isabella's personalities were always very different from their parents. They are average students. They have never been obsessed with school and didn't seem to care that much," the source says. "They attended school because their parents made them. Their focus was never about getting straight As. It was always clear that it was the parents that pushed them to go to school. Olivia always talks about her vlog. This is her passion. She never really understood why she needs to go to school." (Neither of the daughters have been charged in connection with the scheme, and it is not known whether they were even aware of it.) Despite their disinterest, Loughlin and Giannulli would still champion the girls' triumphs among their friend circles.

"They love to talk about how amazing their daughters are," the source says of Loughlin and Giannulli. "They are very competitive parents and they like to show off."
Re: Olivia Jade's disinterest in school… the thing to do when you have an influencer daughter who cares about makeup and looking pretty and partying is to encourage her to channel those interests into a career path. Get her to take community college courses in business, sign her up for acting classes, that sort of thing. There are so many other options besides "spending hundreds of thousands of dollars to bribe your kids into college." But yes, this was all about Lori's ego, and her inability to see that Olivia and Isabella just weren't interested in being HER idea of "perfect daughters."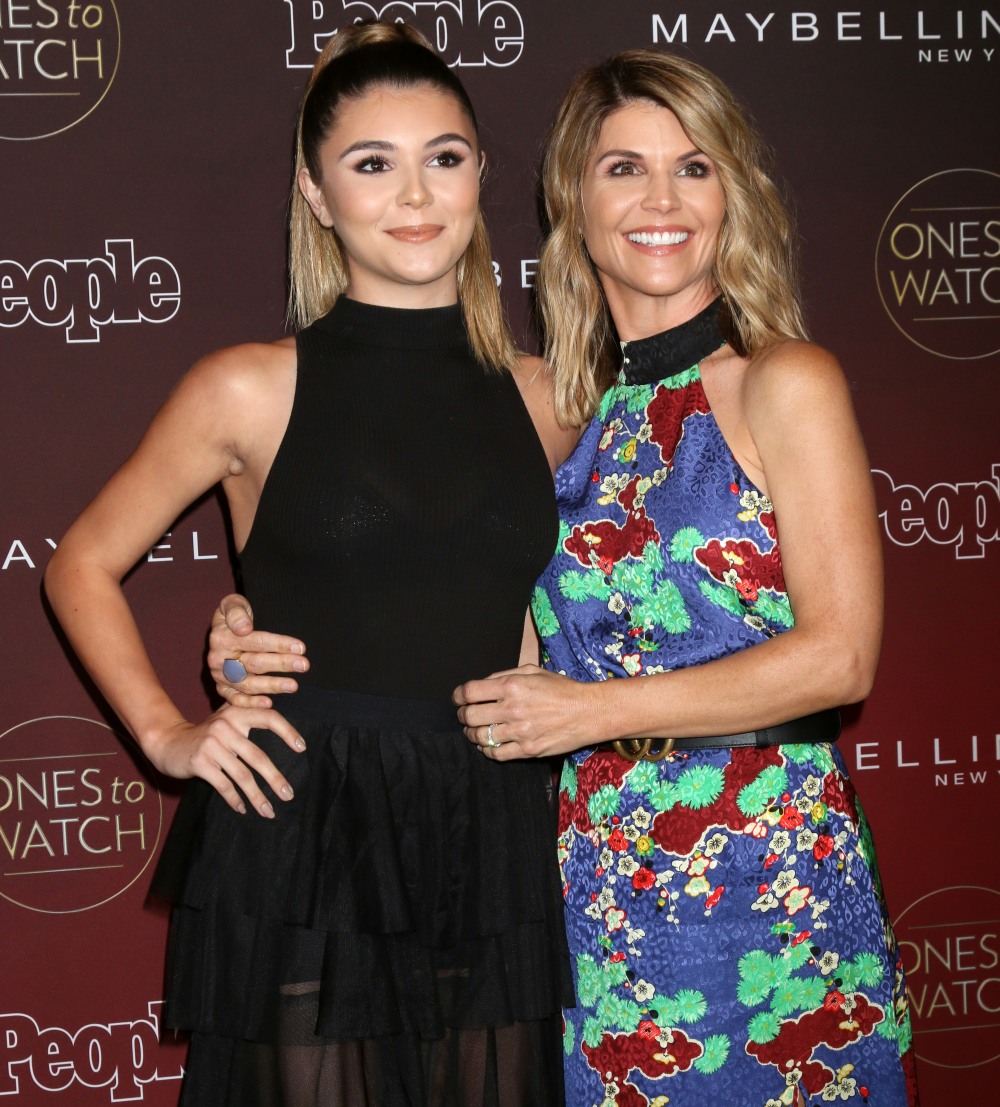 Photos courtesy of WENN.