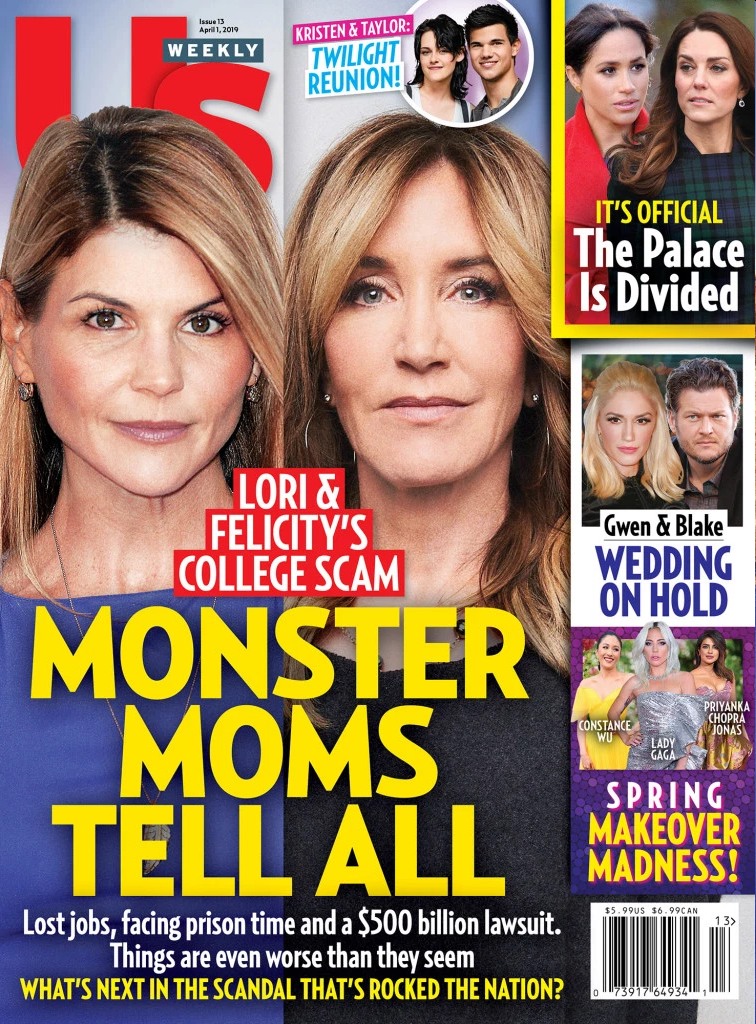 Raise your hand if you honestly believe Lori Loughlin or Felicity Huffman will end up going to prison. Now raise your hand if you think that when everything shakes out, Felicity will get next to nothing and Lori and her husband will be punished with little more than a fine and some community service. Yes, as I thought: few of us believe there will be any kind of real justice carried out on these SAT Beckys. Us Weekly claims that Lori and Felicity haven't even grasped the "possibility of prison time," which is a good thing because they probably won't get any.
The college admissions scandal marks a steep fall from grace for two women who made careers out of playing relatable moms: Full House's Lori Loughlin and Desperate Housewives' Felicity Huffman.

"Neither actress knew this would become so serious," a Huffman source says exclusively in the new issue of Us Weekly. "They haven't fully grasped the extent of their alleged crimes or the possibility of prison time."

Loughlin, 54, and Huffman, 56, were among the 50 people who were charged on March 12 in connection with the alleged nationwide scam that involved faking students' test scores and bribing college officials. Many of those indicted — including the two actresses and Loughlin's husband, Mossimo Giannulli, but not Huffman's spouse, William H. Macy, as she was the one who allegedly arranged a $15,000 payment to boost their 18-year-old daughter Sofia's SAT score — have been accused of funneling money through a bogus charity run by businessman William Rick Singer.
I think Felicity's wakeup call was literally locked-and-loaded FBI agents knocking on her door one morning, waking her up and taking her into custody. Felicity is taking this sh-t seriously, and so far there's been no leaking from her camp. I tend to believe she knows how serious this is and how bad it could get… even though very little will likely happen to her, an affluent white woman in Hollywood. Lori Loughlin is the one we should keep our eye on, she and her husband and their daughters. They're the messy ones and their fraud was a lot more intensive and expensive, and it involved more people. We'll see though. I'm still thinking that these SAT Beckys will wind up crying on cue and walking away with a slap on the wrist.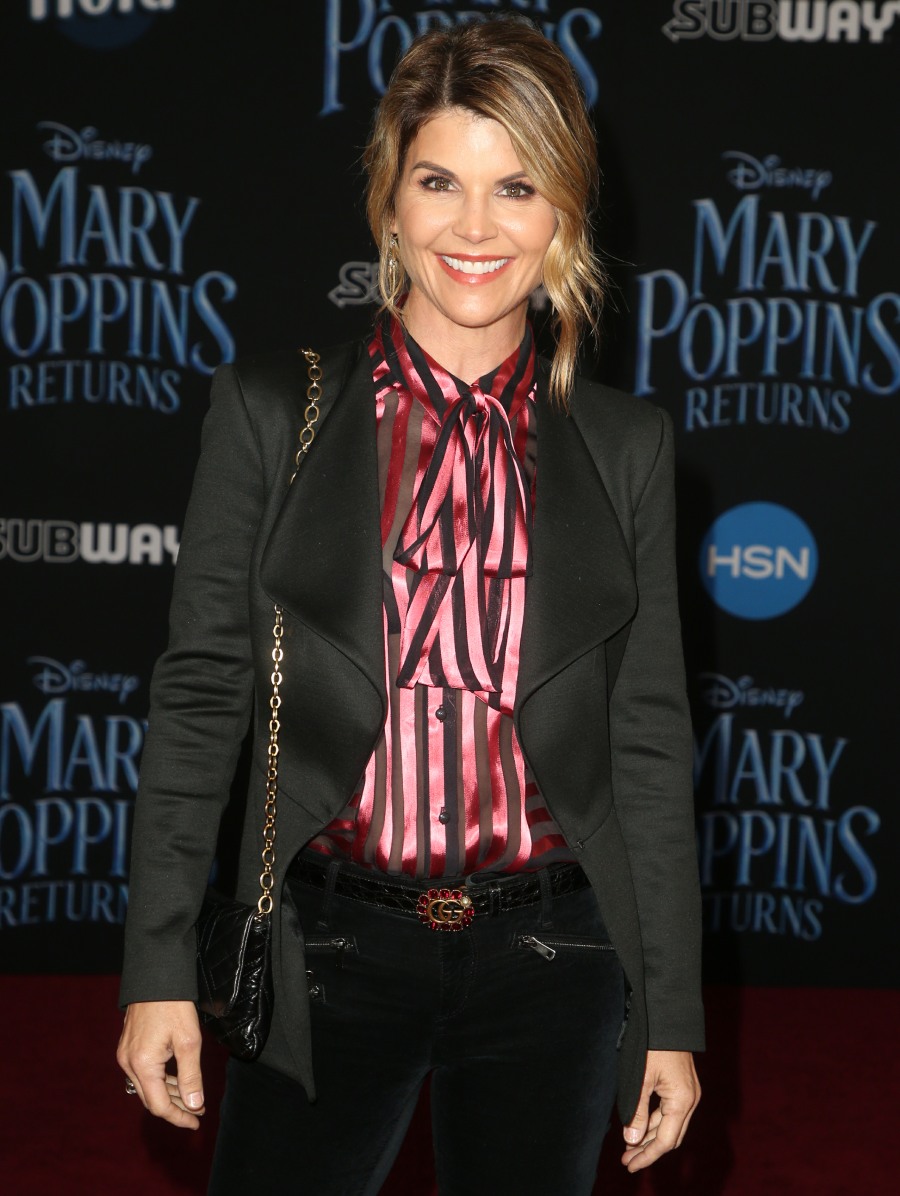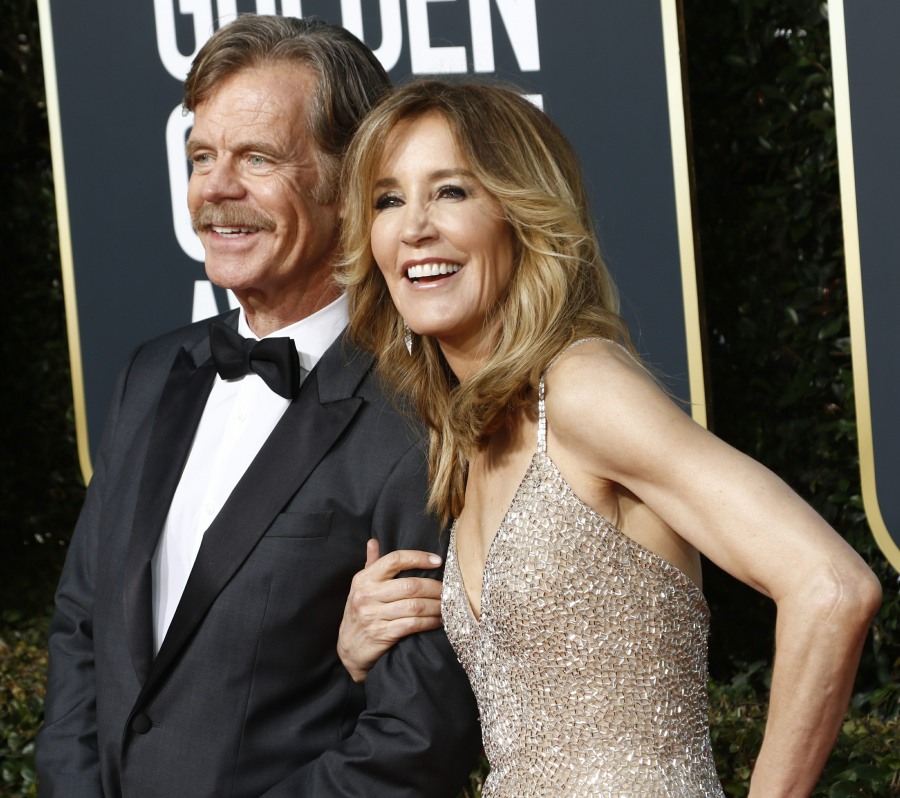 Photos courtesy of WENN.